These foreign tech companies must now pay tax to Nigerian Government
Companies that have social media platforms operational in Nigeria will now have to pay tax.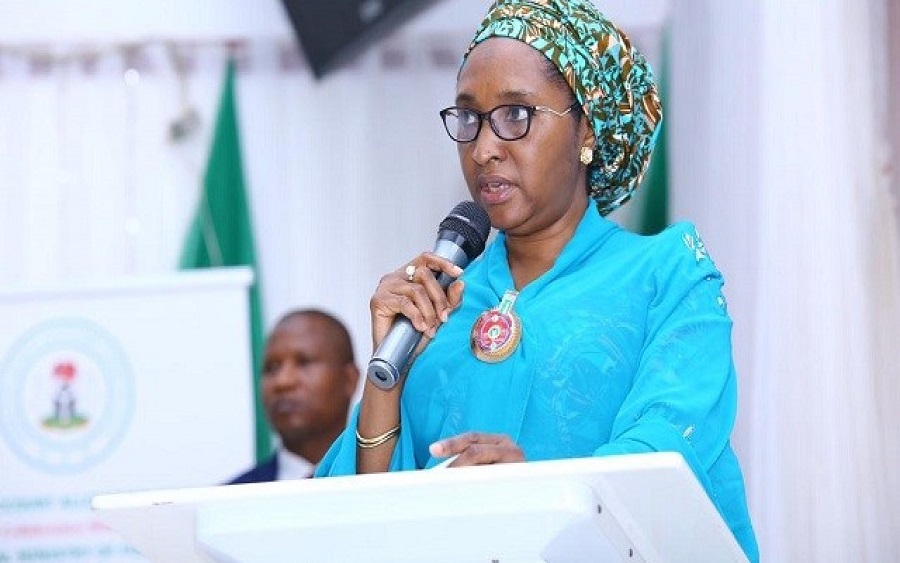 In a recent amendment to the Finance Act bill, Nigeria's Finance Minister, Zainab Ahmed, stated that foreign companies with a significant economic presence in Nigeria are now to pay tax.
From the new order, it is now clear that a company does not have to be physically present in Nigeria to pay income tax. Presence in the digital and tech space and access to the Nigerian market now qualifies a company to pay income tax to the government.
The amendment in the Companies Income Tax (Significant Economic Presence) Order, 2020, listed out criteria other than physical presence which constitutes a significant economic presence in the country.
So what constitutes the points of consideration?
The company gets to pay an income tax, as long as:
The company gets paid for services rendered in Nigeria and to Nigerians
The company derives a gross turnover or income of more than 25 million Naira or its equivalent in other currencies, in any fiscal year from its services.
The company streams or downloads services of digital content, including but not limited to movies, videos, music, applications, games and e-books to any person in Nigeria
The company transmits data collected about Nigerian users, where such data has been generated from such users activities on the digital interface including website or mobile applications
The company provides goods or services of any nature in Nigeria, directly or indirectly through a digital platform
The company provides intermediation services through digital platforms, a website or any other online application that links suppliers and customers in Nigeria
The company uses a Nigerian domain name (.ng), or registered the website address in Nigeria;
The company has a platform targeted at Nigerians and has reflected the price of its products and services in the Nigerian currency (Naira)
The company has provided billing and payment options in Nigerian currency
The company received payment from a Nigerian resident during the accounting year;
The company has a purposeful and sustained interaction with Nigerian residents and has customized its digital page or platform to target Nigerians;
The company furnished services of a technical, professional, management and consultancy nature including advertising
The company offers training to Nigerian residents for a fee
The company offered its products or services through satellites.
READ MORE: Now that President Buhari has signed the Finance Bill into law
The company's activities for a financial year are to be aggregated to determine whether or not it reaches the threshold.
However, the document also spells out a couple of exemptions.
Companies that are covered under a multilateral agreement or consensus agreement to which Nigeria is a party, shall be treated in accordance with that arrangement.
A company that makes payment to employee(s) under an employment contract shall not be considered to have a significant economic presence.
Companies like Google, Facebook, Twitter, YouTube are now, under this amendment, compelled to pay income taxes to the Nigerian government as well since they offer streamed content and advertising services to Nigerians.
READ MORE: WTO: Okonjo-Iweala invites volunteers, says she has no money for PR firm
Also from the points of consideration, it is clear that companies like Alibaba, Amazon, Wish and other e-commerce service providers who make money from Nigeria by collecting, processing, and transmitting funds from their Nigerian users are now subject to taxes.
This amendment means that companies that have social media platforms operational in Nigeria, where messages and services are targeted at Nigerians, will now be expected to file annual returns generated in Nigeria to pay income tax to the Nigerian government.
READ ALSO: FIRS boss, Nami discloses why FIRS failed to meet revenue target under Fowler 
This is only the most recent move to tax the digital sector though it is not yet clear how the Nigerian government intends to enforce this given the present structure. These tech companies already pay taxes in the countries where the products (digital and otherwise) are created and hosted.
Nigerian companies dealing with companies that fall into this category may now be held accountable for not withholding tax on payments made.
COVID-19 Update in Nigeria
On the 28th of November 2020, 110 new confirmed cases were recorded in Nigeria
The spread of novel Corona Virus Disease (COVID-19) in Nigeria continues to record significant increases as the latest statistics provided by the Nigeria Centre for Disease Control reveal Nigeria now has 67,330 confirmed cases.
On the 28th of November 2020, 110 new confirmed cases were recorded in Nigeria, having carried out a total daily test of 7,101 samples across the country.
To date, 67,330 cases have been confirmed, 62,819 cases have been discharged and 1,171 deaths have been recorded in 36 states and the Federal Capital Territory. A total of 756,237 tests have been carried out as of November 28th, 2020 compared to 749,136 tests a day earlier.
COVID-19 Case Updates- 28th November 2020,
Total Number of Cases – 67,220
Total Number Discharged – 62,686
Total Deaths – 1,171
Total Tests Carried out – 756,237
According to the NCDC, the 110 new cases were reported from 11 states- Lagos (26), FCT (23), Kaduna (20), Katsina (11), Ogun (7), Ekiti (6), Plateau (5), Rivers (4) Kano (3), Nasarawa (3) and Niger (2).
Meanwhile, the latest numbers bring Lagos state total confirmed cases to 23,190, followed by Abuja (6,767), Plateau (3,857), Oyo (3,721), Kaduna (3,064), Rivers (2,977), Edo (2,696), Ogun (2,222), Delta (1,824), Kano (1,794), Ondo (1,728), Enugu (1,332),  Kwara (1,096), Ebonyi (1,055), Katsina (1,025), Osun (945), Gombe (938). Abia (926), Bauchi (770), and Borno (745).
Imo State has recorded 662 cases, Benue (496), Nasarawa (491), Bayelsa (445),  Ekiti (365), Akwa Ibom (339), Jigawa (331), Niger (298), Anambra (285), Adamawa (261), Sokoto (165), Taraba (159), Yobe (94), Kebbi (93), Cross River (90), Zamfara (79), while Kogi state has recorded 5 cases only.
READ ALSO: COVID-19: Western diplomats warn of disease explosion, poor handling by government
Lock Down and Curfew
In a move to combat the spread of the pandemic disease, President Muhammadu Buhari directed the cessation of all movements in Lagos and the FCT for an initial period of 14 days, which took effect from 11 pm on Monday, 30th March 2020.
The movement restriction, which was extended by another two weeks period, has been partially put on hold with some businesses commencing operations from May 4. On April 27th, 2020, Nigeria's President, Muhammadu Buhari declared an overnight curfew from 8 pm to 6 am across the country, as part of new measures to contain the spread of the COVID-19. This comes along with the phased and gradual easing of lockdown measures in FCT, Lagos, and Ogun States, which took effect from Saturday, 2nd May 2020, at 9 am.
On Monday, 29th June 2020 the federal government extended the second phase of the eased lockdown by 4 weeks and approved interstate movement outside curfew hours with effect from July 1, 2020. Also, on Monday 27th July 2020, the federal government extended the second phase of eased lockdown by an additional one week.
On Thursday, 6th August 2020 the federal government through the secretary to the Government of the Federation (SGF) and Chairman of the Presidential Task Force (PTF) on COVID-19 announced the extension of the second phase of eased lockdown by another four (4) weeks.
READ ALSO: Bill Gates says Trump's WHO funding suspension is dangerous
MTN, Vodacom launched 5G in sub-Saharan Africa in 2020 – GSMA Report
Vodacom and MTN launched their first major 5G networks in Sub-Saharan Africa in 2020, according to the GSMA 2020 report.
The Global System for Mobile Communications (GSMA) 2020 report revealed that Vodacom and MTN launched their first major 5G networks in Sub-Saharan Africa in 2020.
The telecoms operators offered 5G mobile and fixed wireless access (FWA) services in several locations across South Africa – this appears to be a welcome development, as the South African government had already assigned temporary spectrum in the 3.5 GHz range in the wake of the Covid-19 pandemic.
Obviously, the proximate opportunity to be harnessed for the 5G in South Africa is to use FWA to bridge the gap in fixed broadband connectivity for homes and businesses.
According to the report, there has been 5G trial runs in almost all the countries in Sub-Saharan Africa, including Gabon, Kenya, Nigeria and Uganda but the possibility of mass deployment of the 5G network is still not guaranteed, as there are significant levels of unused 4G capacity. Also, the 4G adoption rate is still relatively low, creating opportunities for the operators to increase their stakes in 4G.
As a boost to mop up the unused 4G capacity, the partnership between Safaricom and Google to finance the acquisition of 4G smartphones, provides the desired momentum as low-income consumers pay for 4G devices in convenient and flexible daily installments.
According to the report, it is expected that over the next five years, the number of smartphone connections in Sub-Saharan Africa will almost double to reach 678 million by the end of 2025 — an adoption rate of 65%.
What you should know
It is expected that by 2025, there will be a little below 30 million mobile 5G connections in Sub-Saharan Africa, equivalent to almost 3% of total mobile connections.
The mobile market in the region will reach several important milestones over the next five years: half a billion mobile subscribers in 2021, 1 billion mobile connections in 2024, and 50% subscriber penetration by 2025.
The achievement of these critical milestones would be predicated on the operators' commitment in providing reliable infrastructural networks across the region.
Between 2019 and 2025, the operators in the region would have expended/invested about the sum of $52billion in infrastructure rollouts.
The GSMA represents the interests of mobile operators worldwide, uniting more than 750 operators with almost 400 companies in the broader mobile ecosystem, including handset and device makers, software companies, equipment providers and internet companies, as well as organizations in adjacent industry sectors.
Tech innovations driving businesses to new success
Here, we have mentioned some significant tech innovations that help businesses to get more success.
In the last few years, the development of new technologies has changed the way we function in our daily lives. The things that were quite impossible to think about a few decades ago can be done within seconds with the help of newly developed gadgets. New technologies have made easy and quick communication as well as it has transformed the way of thinking and processing information. This evolution of new techs is also creating a revolution in the business sectors. Most of the people are diverting to online businesses and these tech innovations are necessary to maximize the chances of getting success. The technological revolution has also impacted offline businesses as well. Here, we have mentioned some significant tech innovations that help businesses to get more success.
Innovative Business Management Systems
Whether it is an online business or the offline business, such business management systems help businesses to manage all the necessary information. They automate the information processes and simplify it. The management of finance, marketing, sales, purchase, and all the other important processes of any company to function have become easier thanks to ERP.
ERP (Enterprise Resource Planning) is in trend as well as a basic necessity for businesses. Such systems allow businesses to have a centralized database and make it easier to have proper control and the security of the products or the services. The proper arrangement of data and the information allow better decision power.
Mobile Application
The introduction of mobile phones and similar devices with internet connectivity has impacted the behavior of people as well as businesses. In order to create a communication channel with potential buyers or customers, mobile applications are being developed by businesses. These days when people use the smartphone more than other devices, businesses are reaching their customers through such apps.
In this category, we can take the example of online gambling. Online gambling services were initially available for computer users, but now seeing the huge target market among smartphone users, they offer a mobile application for the services to offer a customized experience. For instance, sport888 bet online offers mobile applications for mobile platforms so, their customer can have access to their betting service anytime anywhere. However, there are various things that need to be considered while implementing the use of the app in businesses. For example, the design, objective, potential profit in the future, integration of multiple services, and enriching customer experience.
CRM Systems
Customer is said to be king of the market and that is why relations have to be maintained with all the customers. With customer relationship management systems, even international businesses can maintain relations with customers from all parts of the world. This includes three main services that are related to the customers i.e. marketing, sales, and after services.
By incorporation these systems, businesses can adapt to the complication of the demands of the new customers while improving the services for the current as well as old customers.
Digital Marketing and Artificial Intelligence
These two things are interconnected and help businesses in many ways to maximize success. Nowadays, most people use a smartphone and the internet. So, digital marketing help businesses to approach customer where they are. However, one needs to account that not all the customers can be potential customers and that's where artificial intelligence arrives. AI technology processes the data of the consumer and helps the businesses to reach their potential customers.
For instance, when a customer wishes to buy a shoe and searches various deals on the internet, with the help of artificial intelligence, such customers can be reached by the online/offline shoe store. Apart from selling ads, digital marketing, and help the businesses to understand the target market so it can be reached with proper blogs, tutorials, news, and many other things.
Online Communication
The internet has changed all the businesses. Now even a small store from one corner of the world can reach customers from all across the globe with the internet. The Internet has not only bridged the gap between business and customer, but the communication channel inside the businesses has improved. With one online platform, all the employees can be in touch and share all the information. This helps in smoother and quicker functions of the business operation which eventually leads to fast success of the business. The regular updates on the services and products lead to efficient management. Additionally, video conferences for conducting meetings, interviews, and online training has benefited the business in several ways. Thus, the latest communication technology helps businesses to reach their goals quickly.
Data Management Systems
Any business has to manage a bunch of data. Earlier, it was tricky to manage such big data on physical papers. The latest data management systems do not only store the big data without acquiring physical space, but they make it possible to sort this data in a way that it can be accessed and analyzed easily in the future.
Information/data is knowledge, and it can be accessed easily and quickly with the new data management system. The proper management system can help in making better decisions for businesses as well as customers in the future.