These foreign tech companies must now pay tax to Nigerian Government
Companies that have social media platforms operational in Nigeria will now have to pay tax.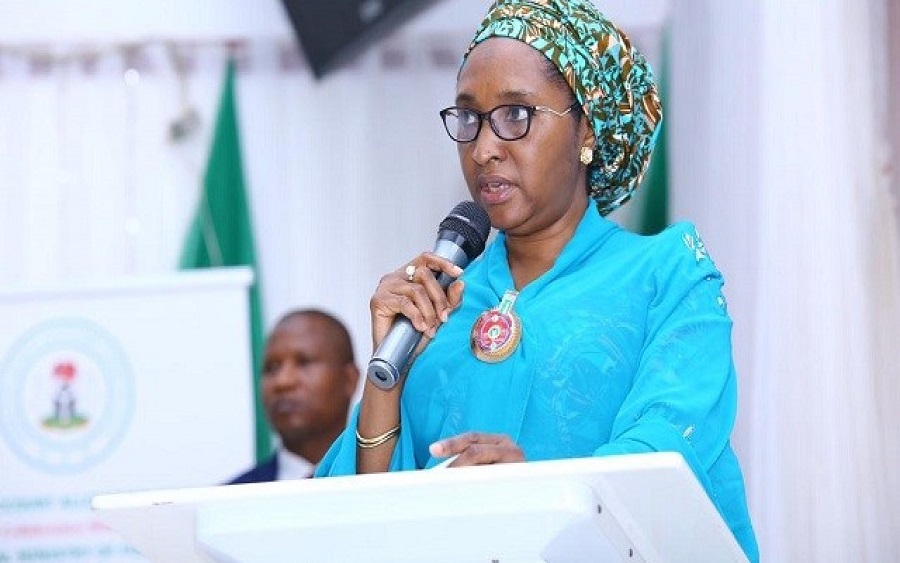 In a recent amendment to the Finance Act bill, Nigeria's Finance Minister, Zainab Ahmed, stated that foreign companies with a significant economic presence in Nigeria are now to pay tax.
From the new order, it is now clear that a company does not have to be physically present in Nigeria to pay income tax. Presence in the digital and tech space and access to the Nigerian market now qualifies a company to pay income tax to the government.
The amendment in the Companies Income Tax (Significant Economic Presence) Order, 2020, listed out criteria other than physical presence which constitutes a significant economic presence in the country.
So what constitutes the points of consideration?
The company gets to pay an income tax, as long as:
The company gets paid for services rendered in Nigeria and to Nigerians
The company derives a gross turnover or income of more than 25 million Naira or its equivalent in other currencies, in any fiscal year from its services.
The company streams or downloads services of digital content, including but not limited to movies, videos, music, applications, games and e-books to any person in Nigeria
The company transmits data collected about Nigerian users, where such data has been generated from such users activities on the digital interface including website or mobile applications
The company provides goods or services of any nature in Nigeria, directly or indirectly through a digital platform
The company provides intermediation services through digital platforms, a website or any other online application that links suppliers and customers in Nigeria
The company uses a Nigerian domain name (.ng), or registered the website address in Nigeria;
The company has a platform targeted at Nigerians and has reflected the price of its products and services in the Nigerian currency (Naira)
The company has provided billing and payment options in Nigerian currency
The company received payment from a Nigerian resident during the accounting year;
The company has a purposeful and sustained interaction with Nigerian residents and has customized its digital page or platform to target Nigerians;
The company furnished services of a technical, professional, management and consultancy nature including advertising
The company offers training to Nigerian residents for a fee
The company offered its products or services through satellites.
READ MORE: Now that President Buhari has signed the Finance Bill into law
The company's activities for a financial year are to be aggregated to determine whether or not it reaches the threshold.
However, the document also spells out a couple of exemptions.
Companies that are covered under a multilateral agreement or consensus agreement to which Nigeria is a party, shall be treated in accordance with that arrangement.
A company that makes payment to employee(s) under an employment contract shall not be considered to have a significant economic presence.
Companies like Google, Facebook, Twitter, YouTube are now, under this amendment, compelled to pay income taxes to the Nigerian government as well since they offer streamed content and advertising services to Nigerians.
READ MORE: WTO: Okonjo-Iweala invites volunteers, says she has no money for PR firm
Also from the points of consideration, it is clear that companies like Alibaba, Amazon, Wish and other e-commerce service providers who make money from Nigeria by collecting, processing, and transmitting funds from their Nigerian users are now subject to taxes.
This amendment means that companies that have social media platforms operational in Nigeria, where messages and services are targeted at Nigerians, will now be expected to file annual returns generated in Nigeria to pay income tax to the Nigerian government.
READ ALSO: FIRS boss, Nami discloses why FIRS failed to meet revenue target under Fowler 
This is only the most recent move to tax the digital sector though it is not yet clear how the Nigerian government intends to enforce this given the present structure. These tech companies already pay taxes in the countries where the products (digital and otherwise) are created and hosted.
Nigerian companies dealing with companies that fall into this category may now be held accountable for not withholding tax on payments made.
Jumia confirms COVID-19 lockdowns did not help e-commerce revenues
Africa's leading e-commerce firm Jumia released its second-quarter earnings on Wednesday showing it incurred a loss of Eur 37.6 million (N17.1 billion) in the second quarter of 2020 despite the rampaging effect of COVID-19.
According to Jumia, it did not experience any "meaningful change in consumer behavior" following the COVID-19 induced shutdown.
READ MORE: Apapa Command's revenue rises 10.59% to N227.3 billion in the first half of 2020 – Customs 
Contemporary views suggest e-commerce firms were one of the winners in the ensuing COVID-19 pandemic induced lockdown. However, the company reported significant challenges to its operations. Here is how Jumia responded;
In Nigeria and South Africa, we faced significant disruption as a result of movement restriction.
This disruption persisted during the early part of the second quarter of 2020, before gradually easing towards the later part of the quarter.
Our food delivery business, Jumia Food, which was negatively impacted by restaurant shutdowns starting mid-March, resumed normal operations in late May/early June in most cities where we operate the service.
Across the majority of our addressable market, we experienced no meaningful change in consumer behavior, aside from increased demand for essential and every-day products and reduced appetite for higher ticket size, discretionary purchases.
The nature of lockdown measures put in place consisted mostly of localized restrictions of movement and partial curfews rather than nationwide lockdowns, with the former leading to less drastic changes in consumer lifestyles and behavior than all-encompassing, nationwide lockdowns.
READ ALSO: Jumia CEOs to take salary cut, create support fund for workers
What this means
Jumia's revelations confirm fears that the COVID-19 lockdowns may not have positively impacted on the e-commerce sector whose business model requires that their gross merchandise volumes increase for them to improve margins.
Download the Nairametrics News App
However, by confirming that Nigerians focussed more on essentials, the negative impact of the COVID-19 appears to be more severe than even expected.
Nigerians are perhaps also cautious about their spending, avoiding expenditures that do not speak to their immediate need such as food supplies, medicare, and utilities.
Jumia reports N17.1 billion loss in Q2 as COVID-19 fail to boost revenue
Jumia reported a loss after tax of Eur 37.6 million (N17 billion) in the second quarter of 2020.
One of Africa's leading e-commerce companies, Jumia reported a loss after tax of Eur 37.6 million (N17 billion) in the second quarter of 2020 despite the rampaging effect of COVID-19.
E-commerce firms were expected to be one of the major beneficiaries of COVID-19 pandemic as consumers gravitated to online orders to meet essential needs.
The losses were a much improvement from the Eur 66.7 million loss reported in the same period in 2019 as Jumia strives to dig itself out of massive loss hole. However, the losses wiped out Jumia's revenue of Eur 34.9 million reported in the quarter under review.
READ ALSO: Despite shutdown, Caverton rakes in N8billion in Helicopter and Aircraft revenues
On Customer Acquisition, Jumia reports it now has 6.8 million active customers as in the second quarter of 2020 up 40% when compared to the same quarter in 2019. Orders also reached 6.8 million up 8%, while GMV was €228.3 million, down 13% on a year-over-year basis.
Jumia explained the results as follows;
"We have made significant progress on our path to profitability in the second quarter of 2020, with Operating loss decreasing 44% year-over-year to €37.6 million. This was achieved thanks to an all-time high Gross Profit after Fulfillment expense of €6.0 million and record levels of marketing efficiency with Sales & Advertising expense decreasing by 51% year-over-year," Jeremy Hodara and Sacha Poignonnec, Co-Chief Executive Officers of Jumia.
He continued, "We are navigating these uncertain times of COVID-19 pandemic with strong financial discipline and operational agility which positions us to emerge from this crisis stronger and even more relevant to our consumers, sellers, and communities."
READ MORE: Nigerian Treasury bills fall to 5.3% per annum
Results Review
A cursory look at the results reveals Jumia reported revenue of Eur 34.9 million compared to Eur 38.8 million same period in 2019. Whilst Jumia reported significant revenue growth in key Platform revenue segments such as Commissions, Fulfillment, Marketing & Advertising it lost big in its First Party revenue. The First Party revenue are closed sales leads generated when customers directly visit an e-commerce website or call or contact them directly to make purchases.
READ MORE: Exclusive: Best bank in Nigeria judging by the numbers
Jumia reported that First Party revenue fell a whopping 49.1% YoY to Eur 11 million compared to Eur 21.6 million the same period in 2019. Despite the drop in revenues, Jumia experienced a growth in gross profit as a change in its business model helped reduce the direct cost of sales. In the quarter under review, gross profit rose 38.2% to Eur 23.3 million.
The company claims cost-cutting was driven by cost efficiency initiatives. For example, it explains that it "changed the volume pricing model from a price per successfully delivered package to a price per successful stop which led to a c. 8% reduction in cost per order for a given route. Our third party logistics partners are now paid per successful stop at customer address, regardless of the number of packages included in the delivery".
Download the Nairametrics News App
It also claimed it adopted a mother-daughter warehouse system which brings warehouses stocked with "essential products" closer to customers helping reduce last-mile delivery cost.
Jumia's Ebitda closed at Eur 32.9 million compared to Eur 44.4 million the same period last year representing a 25.9% drop in Ebitda losses. Jumia's accumulated losses are now a staggering Eur 1.17 billion while its net assets are just Eur 108.4 million. Jumia's loans total about Eur 10 billion.
Facebook unveils F2 for payment and commerce plans, appoints David Marcus to head group
The F2 group will also pursue commerce opportunities across all the apps in the company.
Facebook Inc has unveiled a new group, the Facebook Financial (F2), to run its payment projects including Facebook Pay, the universal payments plan which will run across all its apps. The F2 group will also pursue commerce opportunities across all the apps in the company.
According to a report by Bloomberg, the group will be headed by David Marcus, co-creator of Facebook's Libra cryptocurrency project and head of Novi, the division building a digital wallet for the new crypto.
Marcus will also be involved in WhatsApp's payments efforts in India and Brazil, while he will be assisted by former Upwork Chief Executive Officer, Stephane Kasriel who will serve as a payments vice president.
READ ALSO: President Trump finally bans TikTok, WeChat
"We have a lot of commerce stuff going on across Facebook, It felt like it was the right thing to do to rationalize the strategy at a company level around all things payments," Marcus said.
According to the statement, this is only the latest effort to bring all of Facebook's apps and products closer together. CEO, Mark Zuckerberg, had on many occasions announced plans to integrate all the company's messaging services.
The president of the group, Marcus, explained that with users making more purchases across Instagram, Messenger, and WhatsApp, the company's advertising revenue is expected to grow. This is bearing in mind that users would be spending more time in the apps.
The top priority to be handled by the group is activating the payment solutions in India and Brazil, where regulations have stalled the company's efforts to make WhatsApp a foremost destination for commerce.
READ MORE: Facebook brings digital payment to WhatsApp, begins test-run in Brazil
The Backstory: While presenting the company's Q2 2020 results in July, Zuckerberg had expressed his excitement about the commercial aspect of the company's messaging apps, saying that the trend will likely grow as payment options are rolled out in the company's apps.
Note that the head of the new group, Marcus, is a payments expert who joined Facebook in 2014 from PayPal Holdings Inc. where he was president. He ran Facebook Messenger for four years before he was appointed to take charge of Libra and get the cryptocurrency running for cross border payments.