Lamido Yuguda assumes duty as new DG of SEC
Yuguda says his management promises no respite for anyone who defrauds investors.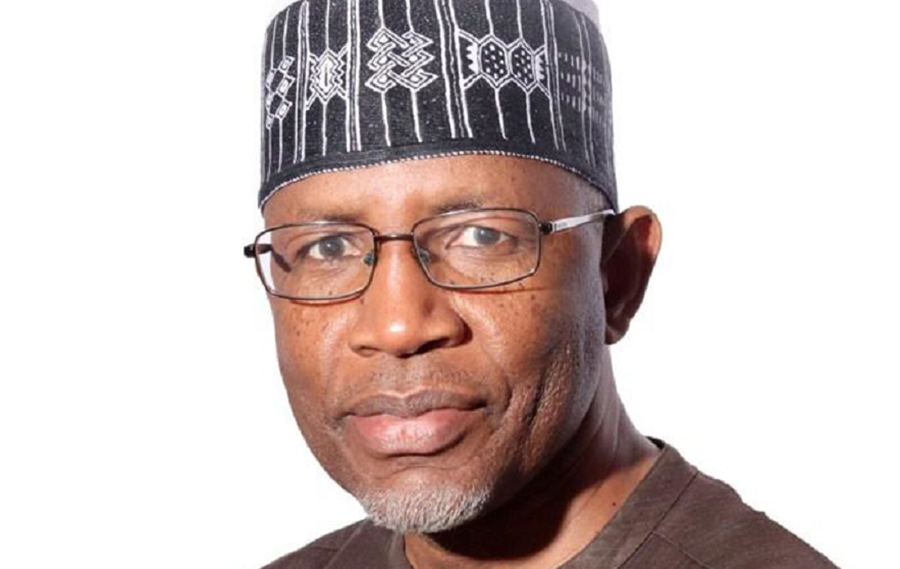 Mr. Lamido Yuguda, the new Director-General of the Securities and Exchange Commission (SEC), has started work at the capital markets regulatory agency. He assumed duty alongside three new SEC commissioners, namely – Mr Reginald Karawusa, Ibrahim Boyi, and Dayo Obisan.
Mr Yuguda announced that the SEC's capital market master plan of 2014 will enable Nigeria's capital markets to accelerate the development of the country's economy. He added that the SEC in the past 20 years has worked with industry stakeholders to implement initiatives that have improved the regulation and development of Nigeria's capital markets.
"Many of the initiatives have been successfully implemented while many others are work in progress in line with its objectives. Therefore, the continued implementation of the plan will be one of the major focus of the incoming management, while we also seek possible ways of strengthening it for enhanced impact. We would equally work towards improved market regulation, surveillance and general development," Yuguda said.
He added that the SEC would make investor protection the focus of the initiatives that will be implemented by the new management. Assuring the public that the new management would do its best to improve capital market regulation for the benefit of all stakeholders and warned defaulting operators would be punished.
READ MORE: Why Nigerians, NCDC DG are opposed to the new NCDC bill
"We want to assure investors that this market is for them and we are ready to do everything to ensure that we increase investor enlightenment through education, robust regulation and fair dealing. For those that want to defraud investors, there would be no respite," he added.
The outgoing Acting Director-General, Ms Mary Uduk said she was confident in the new management would improve on the achievement the SEC has built so far. Adding that the SEC has introduced reforms in the past few years that have led to regulatory milestones.
Mr. Lamido Yuguda is a holder of the CFA Charter and a Fellow of the Institute of Chartered Accountants of Nigeria (ICAN), with a B.Sc. degree in Accounting from Ahmadu Bello University, Zaria and an M.Sc. in Money, Banking and Finance from the University of Birmingham.
He is holds a Certificate in Financial Asset Management and Engineering from the Swiss Finance Institute, Geneva and a Certificate in Investment Performance Management from the CFA Institute, Charlottesville, Virginia, USA. 
Greenwich Merchant Bank appoints Bayo Rotimi as MD/CEO
Bayo Rotimi has been appointed the new MD/CEO of Greenwich Merchant Bank.
Greenwich Merchant Bank has announced the appointment of Mr Bayo Rotimi as its new Managing Director/ Chief Executive Officer.
This is according to a notification made available on the bank's social media handle, seen by Nairametrics.
As part of his responsibilities, Mr Rotimi is expected to provide leadership and direction to the management team and take charge in optimizing the company's overall strategic objectives and operational performance, in a bid to deliver optimal value for stakeholders, without compromising quality and standards.
About Bayo Rotimi
Mr Rotimi is an experienced investment banking professional with over 27 years' experience. He worked for various financial institutions such as Lead Merchant Bank and FCMB Capital Markets, where he rose through the echelons to become the CEO of the latter in 2008. Prior to his recent appointment, he was the chairman of the investment committee of ARM's Discovery, Aggressive, Growth, Ethical, Money Markets, Fixed income and Eurobond funds with over N110 billion under management.
What they are saying
Commenting on the recent development, Chairman of Greenwich Merchant Bank, Kayode Falowo said: "Bayo's track record and pedigree speaks for itself and offers a reassuring nexus between the corporate ideals that Greenwich is reputed for and proactive dynamism required to stay on the cutting-edge of innovation, product development and stakeholder satisfaction."
What you should know
Recall that Greenwich Trust Limited was officially renamed Greenwich Merchant Bank in September 2020, after obtaining regulatory approval from CBN to operate as a Merchant Bank.
Greenwich Merchant Bank Limited was incorporated on the 25th of February, 1992 and subsequently commenced operations in June 1994.
Africa Prudential announces appointment of Zubaida Rasheed as Director
Zubaida Rasheed has been appointed as an Independent Non-Executive Director by Africa Prudential Plc.
The Board of Africa Prudential Plc has ratified the appointment of Mrs. Zubaida Mahey Rasheed as an Independent Non-Executive Director, effective February 24, 2021, subject to regulatory approval from the Securities and Exchange Commission.
This is according to a notification signed by the Company's secretary, Joseph Jibunoh, and made available to the Nigerian Stock Exchange.
Given her profile and wealth of experience, the Board strongly believes that the appointment will strengthen the company by consolidating its digital transformation drive and ensuring its smooth transition from its core registrar business to providing digital solutions and technological services.
About Zubaida Mahey Rasheed 
Mrs. Zubaida is a distinguished technocrat with over forty years' experience in the public and private sectors. A sizeable number of the aforementioned years were spent in NITEL Plc, where she served for 23 years, rising to the position of Executive Director.
Mrs. Zubaida is currently the Deputy Coordinator of Technical Working Group (TWG) for the preparation of Medium-Term National Development Plan (MTNDP) 2021-2025 & Nigeria Agenda 2050 (Business Environment, Trade, Competitiveness, and Product Space Mapping).
She is an alumna of Ahmadu Bello University (ABU), having obtained a BSC degree in Economics in the aforementioned institution. She holds professional membership in the Nigerian Institute of Management and National Institute of Marketing, Nigeria.
What you should know
Africa Prudential Plc had earlier declared a dividend of 50 kobo each, totaling N1 billion for its shareholders.
Africa Prudential Plc formerly known as UBA Registrars Ltd was incorporated as a private limited liability company on 23rd March 2006 to take over the registrar services formally operated as a department by its former parent – UBA Global Market Limited.
The company was listed on the Nigerian Stock Exchange on the 17th of January, 2013. It currently manages over 80 corporate clients in both the public and private sectors.
Nairametrics | Company Earnings