BTC outperforms precious metals in H1 2020
BTCs will continue to outperform most of the highly speculative crypto assets.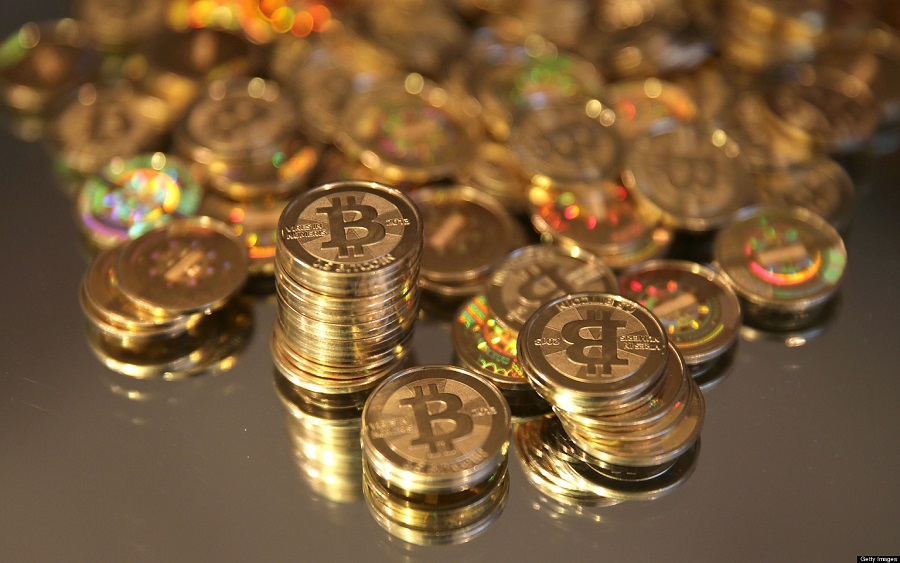 BTC has shown why it remains the favourite among global investors as data from Messari, a crypto analytic firm, revealed that in the first half of 2020 BTC gained more than 27% performing better than precious metals that include platinum gold and silver.
The yellow precious metal underperformed BTC by nearly 11% points, despite surging to about 16% at the first half of 2020 and touching eight-year highs last month. Platinum and silver both ended the first half of 2020 with negative gains.
READ MORE: $945 million worth of BTCs options expiring this week
Bitcoin's strong performance is no shock to some analysts, especially in context of the benchmark cryptocurrency's showing high correlation with global equity markets.
"Given that equities are now near, or in some cases above, their highs reached in February, it's not surprising to see BTC do the same," said Ryan Watkins, BTC analyst at Messari.
Why compare returns from BTCs to gold or other precious metals? "Gold is bitcoin's most aspirational asset," explained Watkins. "Like BTC, gold is a scarce commodity whose value is derived almost entirely from its monetary premium."
Download the Nairametrics  News App
According to a recent report from Bloomberg, BTCs will continue to outperform most of the highly speculative crypto assets. Down about 12% on a one-year basis, the benchmark outshines peers' performance.
Too much supply and ease of entry should continue to weigh on most alt-coins, still in an extended hangover from the parabolic gains to the 2017-18 peaks. It's the increasing differentiation, maturation and more widespread adoption that favours this cryptocurrency, which is becoming more of a gold-like store of value.
List of unpopular Cryptos likely to outperform
Tyler Swope has tipped some pretty unknown crypto assets of likely doing very well, amid the recent price correction.
Despite the recent consolidation in crypto assets, a top crypto strategist trader, Tyler Swope has tipped some pretty unknown crypto assets of likely doing very well, amid the recent price correction that seems to be pausing the bullish momentum.
The crypto trader told his 201, 000 followers on Youtube that he was recommending decentralized finance (DeFi) platform Bao Finance (BAO).
He went on by giving his bias it on the fact that the unknown crypto asset was making progress while settling down from its initial hype stage;
"The xDai pools are deployed, a few minor bugs, but as we can see from the Baoman's mouth: 'Block rewards were pushed back one more day but the farms are working and stable. User deposits can start now.' Yes, the crops are ready to be farmed on xDai. They are moving exactly as planned," Swope said.
The top influencer further hinted that the crypto-asset could be used as collateral for spot trading on the FTX crypto exchange.
The other crypto asset on the experts' list includes Deus Finance (DEUS), which is created in allowing users to trade conventional investments asset like equities and commodities directly on Ethereum.
"Deus is officially launching its decentralized trading platform in the next 48 hours. You will be able to trade hundreds of stocks, forex, and selected cryptos on xDai without time restriction," he stated.
The crypto asset on Swope's radar is DeFi platform Non-Fungible Yearn (NFY). He recommended the crypto asset taking to account it is expanding the opportunities in the non-fungible tokens (NFTs) subsector by "taking NFTs and applying it to DeFi."
"They are the first DeFi protocol to utilize NFTs to make yield farming more secure and flexible by protecting the wallet and allowing the first transferable stake. What this does is create an ecosystem where instead of wallet addresses that represent the right to stake, an NFT will represent the right to the staked funds and the yield they generate. You will be able to trade your staked tokens and future yield via an NFT," he added.
Football-based Crypto, is world best performing Crypto in 7 days
Chiliz traded at $0.105397 with a daily trading volume of about $589 million.
A pretty unknown crypto asset, based on arguably the most popular sport has outperformed all major Crypto assets tracked by Nairametrics Week to Week.
At press time, the sport-based Crypto traded at $0.105397 with a daily trading volume of about $589 million. Chiliz is up 97% for the week.
Chiliz is currently ranked the 91st most valuable crypto asset, a market value of $573,581,586 It has a circulating supply of 5,442,094,892 CHZ coins and a maximum supply of 8,888,888,888 CHZ coins
The fast-rising crypto can be traded on the following crypto exchange trading that includes OKEx, HBTC, Binance, Huobi Global, and Xtheta Global.
READ: Red Sunday: Crypto market drops $70 billion in value as Bitcoin, Ethereum, Litcoin tumble
Chiliz, powering Socios.com, aims to give sports and esports fans the ability to crowd-manage their favorite teams, games, leagues, and events.
Football clubs are now using blockchain, to facilitate better experiences for their fans.
Football is by far the most popular game worldwide. The last football World Cup tournament held in Russia 2018, had over 3.5 billion individuals watching the matches. This shows that about half of the world's population is keen on football.
READ: Big whale makes biggest Bitcoin transfer worth $5.6 billion for just $18
Nairametrics believes such partnerships with these football clubs via blockchain will open more economic opportunities and leverage the wider audience via collaboration with the industry's global brands.
Socios.com Fan Token partners include Juventus, AS Roma, Galatasaray, FC Barcelona, Atlético de Madrid, Paris Saint-Germain, CA Independiente, Apollon Limassol and esports organizations Team Heretics and OG.
Dozens of more clubs are set to launch Fan Tokens before the end of the year, with many leading IPs from sports and entertainment also primed to join the Socios.com roster in the near future.
Nairametrics | Company Earnings
Access our Live Feed portal for the latest company earnings as they drop.