BTC outperforms precious metals in H1 2020
BTCs will continue to outperform most of the highly speculative crypto assets.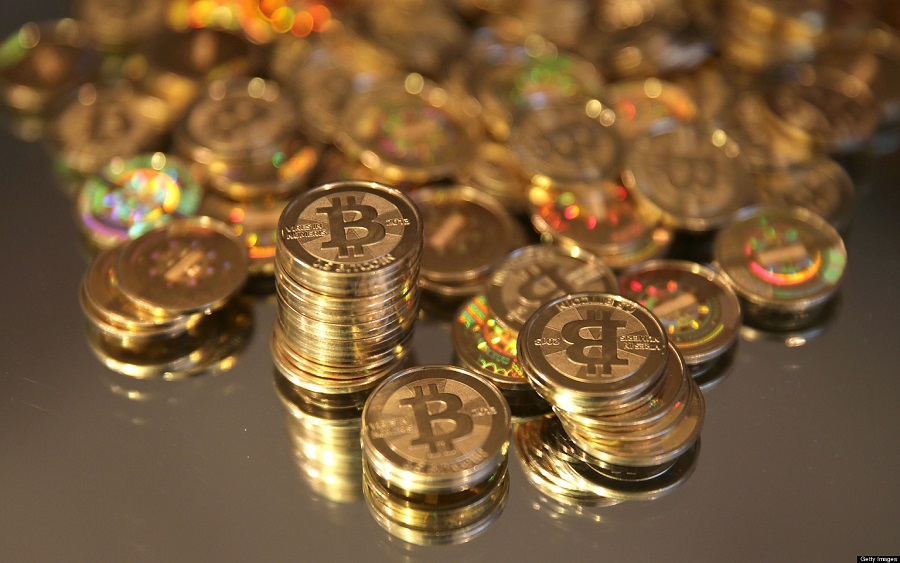 BTC has shown why it remains the favourite among global investors as data from Messari, a crypto analytic firm, revealed that in the first half of 2020 BTC gained more than 27% performing better than precious metals that include platinum gold and silver.
The yellow precious metal underperformed BTC by nearly 11% points, despite surging to about 16% at the first half of 2020 and touching eight-year highs last month. Platinum and silver both ended the first half of 2020 with negative gains.
READ MORE: $945 million worth of BTCs options expiring this week
Bitcoin's strong performance is no shock to some analysts, especially in context of the benchmark cryptocurrency's showing high correlation with global equity markets.
"Given that equities are now near, or in some cases above, their highs reached in February, it's not surprising to see BTC do the same," said Ryan Watkins, BTC analyst at Messari.
Why compare returns from BTCs to gold or other precious metals? "Gold is bitcoin's most aspirational asset," explained Watkins. "Like BTC, gold is a scarce commodity whose value is derived almost entirely from its monetary premium."
Download the Nairametrics  News App
According to a recent report from Bloomberg, BTCs will continue to outperform most of the highly speculative crypto assets. Down about 12% on a one-year basis, the benchmark outshines peers' performance.
Too much supply and ease of entry should continue to weigh on most alt-coins, still in an extended hangover from the parabolic gains to the 2017-18 peaks. It's the increasing differentiation, maturation and more widespread adoption that favours this cryptocurrency, which is becoming more of a gold-like store of value.
World's biggest crypto exchange says Bitcoin will replace gold
Binance has given key insights on why the odds are with the flagship crypto, Bitcoin in edging gold.
Changpeng Zhao, the CEO of the biggest cryptocurrency exchange by trading volume, Binance, recently gave key insights on why the odds are with Bitcoin in edging the world's primary safe-haven asset, Gold.
In an interview on Channel News Asia, streamed on Youtube, the popularly known personality in the crypto-verse discussed Bitcoin's prevailing bullish trend and why it could replace the precious metal as the most favoured safe-haven asset.
READ: Gold Mining: FG signs Express of Interest with Luxembourg firm
"Gold is not very easy to transfer, you have to meet somebody physically to actually transfer the gold. It's relatively heavy, if you have to carry it around airports, that's really freaky as well. It's hard to store. You have to have physical space.
"It's not easy to verify. You don't know the density of the gold you're getting. On the other hand, you're always guaranteed that if you get some Bitcoin, you get some Bitcoin.
READ: Ripple on fire, gains 14% amid record buying
"Gold is not 100% limited in supply. It's rare, but if somebody discovers another gold mine, there could be more supply. Bitcoin is very limited in supply. The way I view it is that gold is a very good store of value, but its use case is sunsetting. Bitcoin's definitely the future," said Zhao.
What they are saying
Last week, Deutsche Bank Research Strategist, Jim Reid, gave key insights into what is making investors to view Bitcoin more as a tool to better hedge their cash than traditionally safe-haven assets like gold.
READ: Federal Housing Authority gives debtors 21 days to pay up or have names published
"Bitcoin is up another +3% overnight and seems to be creating a momentum of its own. It's up over 70% in the last six weeks, as more and more investors are starting to see it emerge as a credible asset to invest in. There also seems to be an increasing demand to use Bitcoin where Gold used to be utilized to hedge dollar risk, inflation, and other things," Reid said.
READ: Newly created accounts for Bitcoin hit highest level since January 2018
What you should know
The flagship crypto, Bitcoin, at the time of writing this report traded at $18,053.08 with a daily trading volume of $25 billion.
BTC price is up 4.1% in the last 24 hours.
Investors fast using stablecoins rather than money in keeping their profits
USDC, a stablecoin project, in recent days has shown significant use among crypto investors.
In recent times the use of Stablecoins has gained momentum amid high volatility and the strong bullish trend currently in play at the crypto market.
Such evidence was attributed to the daily trading volume seen in the world's leading stablecoins, which at the time of writing Tether's price was  $1.00 with a daily trading volume now at 43.4 billion. 
Also, the fast-rising USDC, a stable coin project founded by Circle and Coinbase, in recent days has shown significant use among crypto investors.
Data retrieved from Glassnode revealed over 12million USDC were moved in just two transactions some hours ago.
READ: Bamboo says USD Wire Transfer option is no longer available for deposits
🐋 4,005,200 $USDC (4,005,393 USD)
withdrawn from #huobi to unknown wallet

View live on-chain exchange flow metrics:https://t.co/0pfW4ubkCQ

— glassnode alerts (@glassnodealerts) November 29, 2020
🏠 8,002,839 $USDC (8,002,969 USD)
moved in-house by #binance

View live on-chain exchange flow metrics:https://t.co/0PjZqBMbdi

— glassnode alerts (@glassnodealerts) November 29, 2020
READ:  Ethereum whale transfers $78 million worth of Cryptos
What are Stablecoins?
Stablecoins are cryptocurrencies created to minimize the price swings that occur in an asset. They are usually pegged to fiat currencies and often exchange-traded commodities.
Global Investors and traders are using it to give their investment portfolios exposure to the US Dollar during these times when uncertainty is high as a result of the worst pandemic (COVID-19) known to man.
Recall Nairametrics, a few months ago broke the news on, U.S national banks now permitted to hold reserve currencies for stablecoins (Tether, Circle), meaning more investors now use stable coins in hedging against the volatility often prevalent in the crypto market.
The letter which was released by the Office of the Comptroller of the Currency (OCC) responds to questions regarding the application of stablecoin-related bank activities.
It concludes that national banks and federal savings associations may hold 'reserves' on behalf of customers who issue stablecoins in situations where the coins are held in hosted wallets.
What you should know
Tether is designed as a blockchain-based cryptocurrency whose digital coins in circulation are backed by the same value of traditional fiat currencies, like the U.S dollar, Japanese Yen, or the Euro. It trades under the ticker symbol 'USDT'.
USDC is a fully collateralized US dollar stablecoin. It is an Ethereum powered coin and is the brainchild of CENTRE, an open-source project bootstrapped by contributions from Circle and Coinbase.
READ: Tether, the most promising stable coin, now the third most valuable cryptocurrency
USDCs are issued by regulated and licensed financial institutions that maintain full reserves of the equivalent fiat currency in a 1 USDC: 1 USD ratio.
Investors of stablecoins make money by earning dividends from the newly created digital coins given to them for holding such stablecoin stock.
Explore Data on the Nairametrics Research Website
Ripple gains 12%, CTO owns at least a million XRP
Ripple CTO, David Schwartz disclosed that he owns between 1 million to 10 million XRP.
Ripple CTO, David Schwartz has disclosed more details about his crypto holdings.
What we know: From a series of tweets seen by Nairametrics, Schwartz, who is one of the original orchestras behind the creation of XRP Ledger, revealed he owned at least 1,000,000 XRP, valued at $555,000 at the time of writing. The crypto is up 12%.
READ: Ethereum robber transfers $1.5 million worth of Crypto
Let's just say more than 1 million and less than 10 million.

— David Schwartz (@JoelKatz) November 24, 2020
READ: Ripple's big players move XRP worth over $50 million
At the time of writing, Ripple traded at $0.614954 with a daily trading volume of $11,844,053,933. XRP price is up 12.3% in the last 24 hours. It has a circulating supply of 45 Billion coins and a max supply of 100 Billion coins.
Recall some months back, Nairametrics revealed how Ripple's Chief Technology Officer, David Schwartz, had revealed with regrets that he and his wife made bad decisions for their crypto portfolio in 2012 — resulting in the eight-figure worth of missed profit at current prices.
In a series of tweets recently released by Ripple's CTO, he sold some Bitcoins for $750, and 40,000 Ether (ETH) for $1 each back then — a stash that would be worth more than $15.5 million in today's prices.
READ: Slack gains 22% on Salesforce buyout offer
Meanwhile, wealthy Rich players seem to be upping their game in Q4, 2020, as regards moving XRP – the third most valuable crypto by market value, as lately seen by Nairametrics.
Many crypto experts anticipate the movement of such cryptos are coming from major stakeholders of Ripple, on the bias some of these wallets contain a significant amount of XRP.
READ: 2,257 investors globally own at least 1,000 Bitcoins
Explore Data on the Nairametrics Research Website