Top Nigerian FinTech Apps that are leading the competition
It is estimated that there are about 210-250 fintech operators/companies operating in the Nigerian space.
Financial technology is one of the new waves of disruptions in the financial sector, that is fuelled by the internet of things and the increasing digitalisation of the world. In the last decade, the industry has grown by more than 100 times from $1.8billion in 2010 to $19billion in 2015. Recently, the size of the global FinTech industry has been valued at $127.66 billion and is expected to grow at an annual average of 24% to amount to $309.98 billion by 2022. 
Fintech refers to the ecosystem where technology companies as well as financial institutions use the innovations in technology to foster financial services and increase access to finance in the market. It an umbrella term that refers to the innovations in technology that are challenging and changing the traditional approaches in the financial service industry. 
Almost every corner of the world has been touched by FinTech in as little as 20-25 years of its existence with the likes of PayPal charging at the front by helping people make seamless money transfers across the world and facilitating online payments. In almost every mention of FinTech in Africa, the name m-Pesa is mentioned under the same breathe. Founded in 2007,  M-Pesa helps Kenyans make all money transfers and payments online even allow for deposits and withdrawals with the ease of a mobile app.
READ ALSO: Chipper Cash just raised $13.8 million Series A funding
The advent of FinTechs in Nigeria and regulations
In Nigeria, the presence of FinTech is equally notable, and like its ecosystem, there is a continuous rise in the number of FinTech startups looking to offer better services than pre-existing ones. FinTechs in Nigeria are looking to expand the tentacles of the financial sector to reach its un-banked population of 60 million people (more than a quarter of its estimated 200 million population) through mobile apps that make services.
Also, they are looking to make an array of financial services more available to the banked population by providing seamless services like promising interests on savings and investment more than traditional banking. It is estimated that there are about 210-250 FinTech operators/companies operating in the Nigerian space, and these players brought about the valuation of the industry to $153.1 million in 2017 and are projected to rise up to $543.3 million by 2022.
Regulation of FinTech in Nigeria is overseen by the Central bank. As a measure of risk management, the CBN places a financial barrier of a minimum of $275,000 on entry into the FinTech market to help secure funds and credibility of operators.
Categories of FinTech
As earlier noted, the term FinTech is an umbrella term. It is an ecosystem with many species of habitats. These species are the different sectors in the finance industry from insurance to banking to investment to money transfers and other emerging areas like cryptocurrencies and Agritech.
This paper focuses on five categories for the Nigerian market: Agritech, Savings, and Investments (financial instruments), Crowdfunding, Mobile Payments, and Cryptocurrencies. In ranking the top players in each category, this paper will base its ranking on google play store's data.
READ ALSO: Just In: Opay shuts down other business arms to focus mainly on fintech
---
Agritech: Farm Crowdy
In FinTech, agrotech is the use of internet technology to close the funding gap and infrastructural deficits plaguing the agricultural sector. They look to help farmers feed the world, cutting off middlemen and making farming more profitable. Most notably, it is a crowdfunding platform that allows investors to make short-term harvest cycle investments in agriculture and reap high interests.
As the first digital agriculture platform in Nigeria, Farm Crowdy has succeeded in keeping its first position in the industry by providing a platform that connects small-scale farmers with prospective investors who do not necessarily need to know about agriculture to invest. In allocated funds to small-scale farmers that helps them increase their output by adopting capital intensive/mechanised farming, providing them seedlings, training on crop yields, access to more farmlands, and providing insurance for agric products.
Since its launch in 2016, Farm Crowdy has helped 25,837 farmers, provided over 16,000 acres for farming, gained nearly 70,000 farm sponsorships from investors, reared more than 2.5 million chickens, and pays investors 13-25% returns on their investment. On google play store, Farm Crowdy is ranked 3.5 stars with 265 reviews and has over 50,000 downloads. Cumulatively, it has nearly a hundred thousand active users.
Other Agritech platforms that offer similar services include Thrive Agric, Growsel, Pork Money (which is crowdfunding for a pig farm), Requid, Agropack, Releaf, FarmNGA, Probity Farms, among many others.
---
Savings and Investment:
Piggyvest
Fintechs in Nigeria offers investment platforms that tend to bridge the knowledge gap in investments in financial instruments, eliminating information asymmetry,  and reducing the hassles associated with financial instruments. In the Nigerian space, the savings and investment subsector is one of the most populated by fintech firms, among which the most dominant factor in this section is the Piggyvest app.
Piggyvest offers users the financial freedom to not only save responsibly but put their savings into use by investing them. It launched in 2016 as a savings platform – Piggybank – and later rebranded to include investments – Piggyvest. It prides itself as the first online savings and investment platform in West Africa and boasts of 350,000 active users.
Piggyvest promises users 10-13% interest rates on their savings and up to 25% on investment in financial securities. At just two years into the business, Piggybank announced that it had raised $1.1 million in seed fund, and saw a growth in savings rate by up to 3000% between 2016 and 2017. On Google play store, it records more than 500,000 downloads which are about five times more than its two closer competing savings and investment platforms like Cowerywise and i-invest (100k+ each). It also ranked 4.7 stars with 20,000 reviews. 
READ MORE: 11 money saving apps you need to download now
Wealth.ng
While the aforementioned fintech companies have gained ground in the demand for fintech services, Wealth.ng is introducing high-scale innovation into the market. Recently it entered into a partnership deed with Paga, one of the dominant names in the money transfer sector of the industry, to improve the quality and efficiency of service delivery. Among the industry, there are hardly any existing partnerships, instead, each company competes for customer acquisition and better service.
Wealth.ng sees business differently. A decade ago, many people would dismiss the thought of investing in financial securities for lack of adequate knowledge of how it works or understanding of the trends. Wealth.ng has completely bridged this gap by including consumer education as part of its services. With this, they walk potential investors through every step and provide an array of investment options for each person.
Other players in the savings and investment subsector include Afrinvest, Kudi, Investment one, Payday investor, and many others.
---
Mobile Payments: Interswitch
This is no doubt the busiest in the FinTech industry in Nigeria, and one of the top FinTech areas globally. According to the Central Bank, between January to December 2019, the volume of transactions via mobile monies stood at 377,265,208 which reflects a transaction value of N5 trillion. The FinTech company at the forefront of this charge is Interswitch. In 2019, it sold a 20% share of the company to Visa for $200 million which brought the company's valuation to $1 billion (N360 billion) – a unicorn status. At this valuation, it surpasses giant financial houses like Access bank (N327 billion), and UBA (N227 billion).
Unlike savings and investment platforms that people use for savings from time to time – hence mobile apps, mobile payment apps are used for the likes of utility bills, cash transfers, deposits, and withdrawals. Businesses use mobile payment platforms for transaction purposes. However, on play store, Interswitch still boasts of more than 100,000 downloads in its quickteller app and over 50,000 downloads in its quickteller agent app, which top other of its complementary payment apps for Nigeria and other African countries.
READ MORE: Digitization of the U.S Dollar faces U.S Senate hearing
Other major players in the payment platform in Nigeria include Flutterwave, Paystack, Remita, e-transact, Vogue Pay, among others.
---
Cryptocurrencies: Quidax
To many people, cryptocurrencies are still a mirage. As such, investing in any form of cryptocurrency would be considered a wasteful investment. In the Nigerian fintech ecosystem for cryptocurrencies, Quidax is helping cryptocurrency spreading the knowledge and raising awareness for cryptocurrencies, and helping enthusiasts and investors make crypto investments.
Launched in 2018, Quidax has made its platform seamless for trading different cryptocurrencies like Bitcoin, Ethereum, Ripple, Litecoin, and other cryptocurrencies using the naira. Its market approach of trading directly with naira and boycotting exchange rate variations is a major development in the crypto market. One year after it started, CEO Buchi Okoro said they saw a transaction volume of more than $110 million from users in 70 countries from 6 continents. On play store, it has over 10,000 downloads and rated a 4.1 star.
---
Crowdfunding: NaijaFund
As an alternative to raising funds for personal and business projects like hospital bills, school fees, and the likes, crowdfunding platforms help users source funds from a sea of 'strangers' willing to spare some funds to help out. On the global scale, GoFundMe leads other crowdfunding platforms by ensuring a transparent system where people seeking for financial assistance could present their ordeals and receive solidarity.
Although GoFundMe shares a strong presence in almost every country, it doesn't deter other industry players from participating. In Nigeria, NaijaFund presents itself as one of the foremost indigenous crowdfunding platforms. Although mainly present as a web app, it has since its 2016 launch helped Nigerians bridge the funding gap for personal and business projects, in which it claims 10% of the total funds raised. 
CBN vs Cryptocurrency; the gold rush, time for a change?
Despite the CBN's concern about Cryptocurrency in Nigeria, the cryptocurrency space has continued to roll out ingenious solutions to real-world problems.
Despite the Central Bank of Nigeria expressing its concern about Cryptocurrency in Nigeria, the cryptocurrency space has continued to roll out ingenious solutions to real-world problems. One of the most recent solutions is the advent of Non-Fungible Tokens (NFTs), a unit of data stored on a blockchain to certify that a digital asset is unique and non-interchangeable. It is an innovation that allows that an artist gets digitized title/ownership for their work.
Based on a report from Coinbase yesterday, NFTs' adoption is fast growing among Nigerian creatives, given that it provides a marketplace for creatives and art collectors across the globe. Although currently, the platform has recorded complaints from some artists whose artworks were minted without their consent, the platform's potential market for African creatives is undeniably massive.
Over time, the Nigerian creative industry has been quiet due to perennial problems such as inadequacy of patronage and piracy, which disincentivizes players in the space. This problem, coupled with the apparent low interest in other economic segments, led to Nigeria's current overdependence on oil receipt. Most creative deals in the Nigerian NFT space are currently being consummated anonymously.
Furthermore, Nigeria being the second largest market for cryptocurrencies globally over the last five years, with a market worth of trade totalling 60,215BTC, portends an interesting figure when the segments' potential proceeds are considered.
According to the National Bureau of Statistics, Nigeria has an unemployment rate of 33.3% as of Q4 2020. There is also the recent prohibition of local banks from facilitating cryptocurrency transactions. As an offshoot, the NFT's ability to provide support to the economy in the area of rightly engaging creatives and other providers of ancillary services in the segment could be frustrated.
There are also indications that Nigeria might be setting itself up to miss out on an otherwise potent foreign exchange source. In an era where oil receipt is becoming increasingly unreliable, avenues like this could provide a decent level of support given Nigerians' tenacity and creativity, hence drawing more accretion to its external reserves.
It is undeniable that Cryptocurrency poses some downside concerns in how it could easily aid some undesirable ventures, such as money laundering and terrorism financing. Nonetheless, we noted that Authority's efforts should be geared more towards finding common ground where those concerns could be mitigated instead of shutting down the entire space.
Noteworthy is that the buying and selling of cryptocurrencies have continued unabated since the last CBN's directives were issued. Is it time to retract those directives and find a more effective way of combatting cryptocurrency concerns? Yes! However, we opine that as we advance, every move should be tailored to ensure Nigeria is not blindsided in this gold rush.
---
CSL Stockbrokers Limited, Lagos (CSLS) is a wholly-owned subsidiary of FCMB Group Plc and is regulated by the Securities and Exchange Commission, Nigeria. CSLS is a member of the Nigerian Stock Exchange.
SEC and the proliferation of unregistered investment platforms
The recent move has generated diverse views from stakeholders with some critics classifying this action as irrational.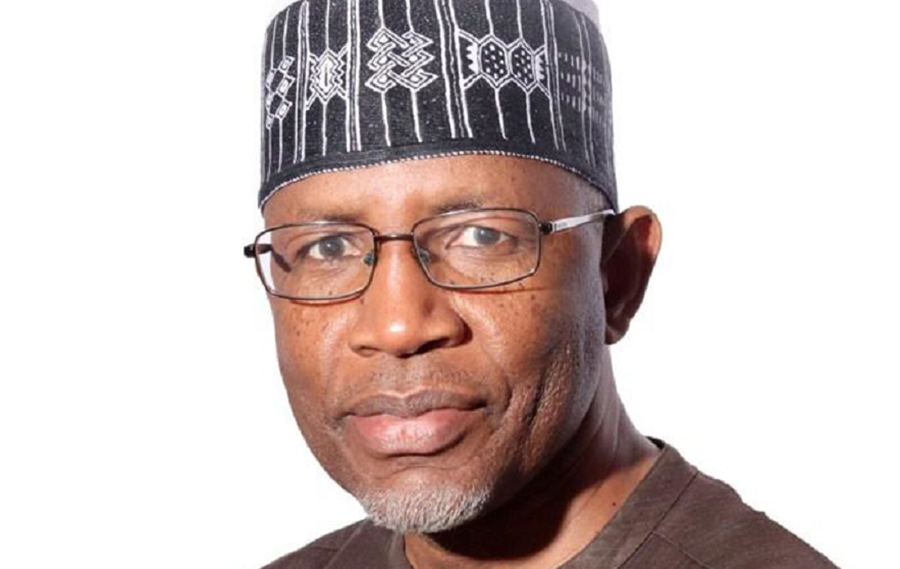 According to a circular issued by the Securities and Exchange Commission (SEC), it affirmed its knowledge of the existence of trading platforms that allow investors access to securities listed in other jurisdictions.
The capital market regulator further reiterated the provisions of sections 67-70 of the Investments and Securities Act (ISA), 2007 and Rules 414 & 415 of the SEC Rules and Regulations which state that only foreign securities listed on any exchange registered in Nigeria may be issued, sold or offered for sale or subscription through approved channels to the Nigerian public.
The announcement furthers SEC's quest to strengthen investor protection, promote transparency in the operations of the Nigerian capital market and ensure all investment transactions are within the regulatory purview of the commission.
READ: Nigeria's public debt rises to N32.915 trillion as at December 2020
Recently, the capital market regulator introduced a new requirement for the inclusion of the commission's contact details in all prospectuses or offer documents issued to the general public in a bid to ascertain the genuineness of such securities. Besides, it is often found that the activities of illegal fund managers become prevalent during a financial or economic downturn, making the public susceptible to the juicy yet unsustainable returns promised by these managers.
The recent move has generated diverse views from stakeholders with some critics classifying this action as irrational. They cited the impact of investing in foreign stocks on portfolio diversification and the role of Fintechs in driving financial inclusion among others. On the other hand, supporters of this action argued for the need to reduce the pressure on external reserves especially at a time when the green-back is needed to stimulate economic recovery.
Also, that it helps to safeguard the country's investing community. We recall that the recent policy by the CBN to close all accounts by Deposit Money Banks (DMBs) and Other Financial Institutions (OFIs) involved in dealing with cryptocurrencies received a lot of backlash from the public.
READ: Why SEC banned investment technology platforms from offering foreign stocks to Nigerians
On this move, however, we opine that it is still within the legal purview of the SEC to discourage investments in foreign listed securities. Nonetheless, we are aware of the concept of globalization in commerce and thus, there might be a need for a rejig of the Investment and Securities Act 2007, and other related acts to capture current trends and developments in the investment globe.
To avoid backlash going forward, we suggest more public education for clarity with regards to future policy decisions.
---
CSL Stockbrokers Limited, Lagos (CSLS) is a wholly owned subsidiary of FCMB Group Plc and is regulated by the Securities and Exchange Commission, Nigeria. CSLS is a member of the Nigerian Stock Exchange.
Nairametrics | Company Earnings
Access our Live Feed portal for the latest company earnings as they drop.