Custodian Investment Plc: Exceeding expectations for 25 years
One of our biggest achievements to this end, has arguably been the digitisation of our services.
Every journey starts with a step and ours is not any different with the history of our success beginning in 1991 when we were incorporated as a business. By 1995, we would go on to commence operations fully to kick-start what has been 25 eventful years of establishing and maintaining a sturdy business foundation built on trust, commitment, and excellence.
Custodian Investment Plc was established with the overriding aim of being the preferred partner in creating and preserving wealth while remaining efficiently productive in striving to meet the unique and diverse needs of our customers. This vision translates to our continuous determination to grow and expand; efforts that have seen us acquire three fledgling businesses so far.
First, we acquired Signal Insurance in 2006, eleven years after we had commenced business. This was the first merger in the history of the insurance industry with its attendant benefits to our performance. Successful people do not rest on their laurels; as such, we furthered our growth with the acquisitions of FEGIC just a year later in 2007 and Crusader Group in 2013 with the latter boasting over 50 years of financial services experience.
Today, we are a group comprising four subsidiaries – Custodian and Allied Insurance Limited, Custodian Life Assurance Limited, Custodian Trustees, and Crusader Sterling Pensions Limited – all focused on delivering top-notch services across several spheres. Our endeavours have travelled far and wide, surpassing boundaries and exceeding expectations which has made us rank among the top three (3) insurance companies in the country.
When we became publicly quoted on the Nigerian Stock Exchange in 2007, we knew it would be the groundbreaker for a series of laudable achievements. What we didn't know, however, was that the achievements would begin as soon as 2010 when we bagged two awards during the PEARL Awards ceremony. One was the Sectoral Leadership Award where we were recognised for our efforts as inspiring models in the Insurance industry. The second was the Highest Profit Margin Ratio award which was a recognition of our enviably excellent financial results.
Four years later in 2014, on the back of our earlier conquests, we received a Pearl Award for Sectoral Leadership in the Nigerian Stock Exchange for being a leader in the insurance sector, accentuating our position as a key industry player.
Internationally, we have built a name cast in gold. In 2012, we became the first Nigerian underwriter to sign to the principles of Sustainable Insurance of the United Nations Environment Programme Finance Initiative (UNEPFI). This bit of validation carried on to 2014 when we won the Capital Finance International (CFI) – a United Kingdom-based finance organization – award for Most Innovative Insurance Company in Nigeria.
We continue to make giant strides in the insurance sector with a resolve to never settle for less in our bid to ensure the financial security of our customers as well as build integrity and trust. A clear indication of our snowballing status is the 2017 Lagos Chamber of Commerce and Industry award for the insurance company of the year.
We are a group revered not just for our collective performances, but also our individual pedigree, and our Group Managing Director, Mr. Wole Oshin exemplified this when he was listed among BusinessDay's Top 25 CEOs in Nigeria in 2014, 2016 and 2019 for the praiseworthy performance of Custodian Investment Plc on the Nigerian Stock Exchange.
It is not strange that behind every successful establishment is a brilliant team. The story of our heroics will never exist but for our relentless team of dedicated professionals who have given and continue to give their all to place the company on a pedestal among players in Nigeria's Other Financial Services Sector of the economy
We are cognisant of trends obtainable in the current dispensation, especially in reference to digital transformation. These trends are shaping marketing systems and redefining commercial activities and we are taking due steps to ensure we optimize every available option and are not left behind.
One of our biggest achievements to this end, has arguably been the digitisation of our services. We remain the first organisation in Nigeria's non-banking sector to deploy a Chatbot. This comes in the form of our digital advisor called Max who is available round the clock to provide information and assist customers in handling their transactions; reducing to a large extent the hassles associated with physical transactions.
Additionally, we have developed a mobile app – Adapt App – compatible with both IOS and Android devices. This app not only makes getting an insurance cover a whole lot easier, it also affords users easy access to other non-insurance features including booking flights, customising meal plans, accessing premium entertainment platforms as well as nearby restaurants and gym centres amongst others. All these are in a bid to make your experience simplistic yet interesting.
Our 25-year journey has so far been a revealing experience. As an ambitious organisation, we have our sights set on creating more chapters of exciting memories and achievements. We are focused on maintaining the lofty standards we have set, living up to our name by continuously exceeding expectations, and strengthening the place of trust we have built among our esteemed customers.
Here's to another 25 years of pleasant adventures. Cheers!
Glo-sponsored African Voices brings back Mo Abudu, 2 others in compilation edition
African Voices Changemakers shows on DSTV CNN Channel 401 on Saturday at 9.30 a.m. and 12.00 p.m.
The compilation edition of African Voices Changemakers, the Globacom-sponsored magazine programme of the Cable News Network (CNN), this week brings back to viewers media mogul, Mo Abudu, and two other talents who are positively affecting the African continent.
The two others are 30-year-old Elijah Amoo Addo, a Ghanaian chef and food stylist who has become a social entrepreneur through his creation of "Food for All Africa", and Karabo Poppy Molestane who in 2019 made the Forbes list as one of Africa's Foremost Under 30 CEOs.
Abudu hit the limelight with her talk show, Moments with Mo, on which she brought many issues to public attention through interviews with top personalities, the needy and citizens with mental health issues. In 2006, she founded her own TV channel, Ebony Life Television, which is received by viewers in over 49 countries across Africa, the UK and the Caribbean.
Ghana-based Addo uses advocacy and a food-sharing mobile phone app to feed thousands of vulnerable children through food recovery and redistribution. In collaboration with local restaurants, supermarkets, food distribution companies and rural small-hold farmers, Addo's organization collects leftover food or unwanted food that is close to its 'use-by' date and redistributes it to disadvantaged children in orphanages, hospitals and low-income schools.
Born in Vereeniging, South Africa, Molestane is a multi-award-winning Illustrator, graphic designer and street artist who is committed to the preservation of her cultural heritage. She is renowned as a Nike shoe designer and basketball court murals artist who has equally worked with the Wall Street and on Netflix's Strong Black Lead season.
African Voices Changemakers shows on DSTV CNN Channel 401 on Saturday at 9.30 a.m. and 12.00 p.m. Repeat broadcasts will be aired on Sunday  at 4.30 a.m.,   7.30 a.m., 12.30 p.m., 7.30 p.m. and on Monday at 12.30 a.m. and  5.30 a.m.
Unilever sets out plans to help build a more equitable and inclusive society
Unilever's ambition is to improve living standards for low-paid workers worldwide.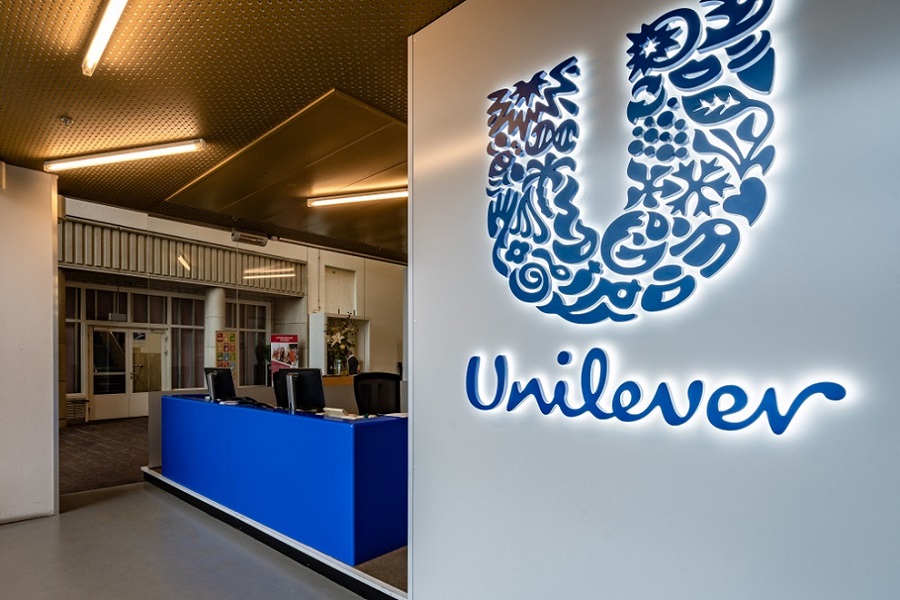 Unilever today announced a wide-ranging set of commitments and actions to help build a more equitable and inclusive society by raising living standards across its value chain, creating opportunities through inclusivity, and preparing people for the future of work.
Unilever's main commitments include:
Ensuring that everyone who directly provides goods and services to the company earns at least a living wage or income, by 2030
Spending €2 billion annually with suppliers owned and managed by people from under-represented groups, by 2025
Pioneering new employment models for our employees, and equipping 10m young people with essential skills to prepare them for job opportunities, by 2030
Alan Jope, Unilever CEO, explained, "The two biggest threats that the world currently faces are climate change and social inequality. The past year has undoubtedly widened the social divide, and decisive and collective action is needed to build a society that helps to improve livelihoods, embraces diversity, nurtures talent, and offers opportunities for everyone.
"We believe the actions we are committing to will make Unilever a better, stronger business; ready for the huge societal changes we are experiencing today – changes that will only accelerate. Without a healthy society, there cannot be a healthy business."
Unilever's ambition is to improve living standards for low-paid workers worldwide. The company will therefore ensure that everyone who directly provides goods and services to them earns at least a living wage or income, by 2030. The company already pays its employees a living wage, and they want to secure the same for more people beyond its workforce, specifically focusing on the most vulnerable workers in manufacturing and agriculture.
In addition to improving living standards through economic inclusion, Unilever is also critical about creating more opportunities for people from under-represented groups – both within and outside of the organisation. Diversity in the workplace directly results in improved financial performance through its capacity to foster innovation, creativity, and empathy.
Speaking further Jope said, "As we help to build a more equitable and inclusive society, we recognise that changes to the world of work will affect the employment prospects of many people. Many current ways of working – roles, places, hours, skills – are rapidly evolving. We have a responsibility to generate and sustain employability, by preparing our employees and other people beyond our organisation for the societal and technological changes that are taking place."
Beyond its immediate organisation, Unilever plans to help equip 10m young people with essential skills to prepare them for job opportunities, by 2030. "By investing in skills-building and providing work experience opportunities for young people, we will drive growth, and accelerate digital capabilities, building expertise and increasing productivity." Jope said.
About Unilever
Unilever is one of the world's leading suppliers of Beauty & Personal Care, Home Care, and Foods & Refreshment products with sales in over 190 countries and reaching 2.5 billion consumers a day. It has 150,000 employees and generated sales of €52 billion in 2019. Over half of the company's footprint is in developing and emerging markets. Unilever has around 400 brands found in homes all over the world, including Dove, Knorr, Dirt Is Good, Rexona, Hellmann's, Lipton, Wall's, Lux, Magnum, Axe, Sunsilk and Surf.
Unilever's Sustainable Living Plan (USLP) underpins the company's strategy and commits to:
Helping more than a billion people take action to improve their health and well-being by 2020.
Halving the environmental impact of our products by 2030.
Enhancing the livelihoods of millions of people by 2020.
The USLP creates value by driving growth and trust, eliminating costs and reducing risks. The company's sustainable living brands delivered 78% of total growth and 75% of turnover in 2019.
Since 2010 we have been taking action through the Unilever Sustainable Living Plan to help more than a billion people improve their health and well-being, halve our environmental footprint and enhance the livelihoods of millions of people as we grow our business. We have made significant progress and continue to expand our ambition – in 2019 committing to ensure 100% of our plastic packaging is fully reusable, recyclable or compostable by 2025.
While there is still more to do, we are proud to have been recognised in 2019 as sector leader in the Dow Jones Sustainability Index and in 2020 – for the tenth-consecutive year – as the top-ranked company in the GlobeScan/SustainAbility Sustainability Leaders survey.
For more information about Unilever and its brands, please visit www.unilever.com.
For more information on the USLP: www.unilever.com/sustainable-living/
Nigeria´s rising debt, rising inflation and more | Economic Roundup