CBN takes another major step towards regulating Nigerian fintech firms
The plan is to ensure that every new fintech product obtains regulatory approval prior to being launched.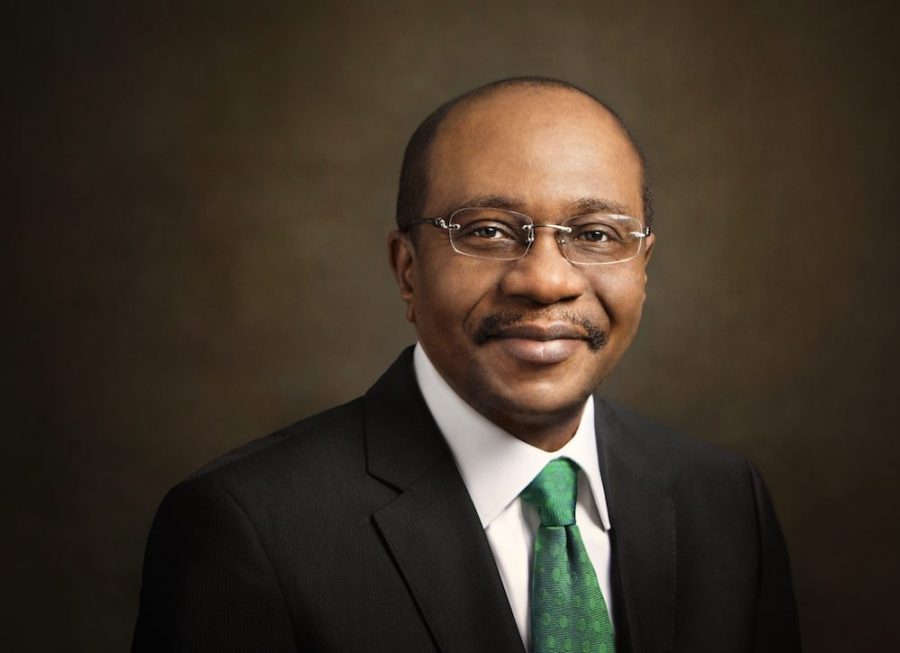 Earlier this week, the Central Bank of Nigeria (CBN) unveiled the regulatory framework for sandbox operations that will help control how new tech-based financial products/services are launched into the Nigerian market.
In a 16-paged circular that was sent to all deposit money banks and fintech firms (especially those offering mobile money and payments services), the CBN explained that the regulatory sandbox will serve as "a formal process for firms to conduct live tests of new, innovative products, services, delivery channels, or business models in a controlled environment, with regulatory oversight subject to appropriate conditions and safeguards."
Explore the Advanced Financial Calculators On Nairametrics
This is also intended to make it possible for the apex bank to adequately keep up with the latest innovations by banks and fintechs, whilst ultimately engendering a reliable, safe, and efficient payment system in the country. See the full breakdown of the regulatory sandbox operation below:
To increase the potential for innovative business models that advance financial inclusion
To reduce time-to-market for innovative products, services, and business models
To increase competition, widen consumers' choice and lower costs
To ensure appropriate consumer protection safeguards in innovative products;
To clearly define the roles and responsibilities of stakeholders and the operations of the Sandbox for the Nigerian Payments System industry
To ensure adequate provisions in regulations to create an enabling environment for innovation without compromising on safety for consumers and the overall payments system
To provide an avenue for regulatory engagement with fintech firms in the payment space, while contributing to economic growth.
READ MORE: Covid-19: Timeline of every pronouncement made by Nigeria to support the economy
Based on the last objective above, it can be seen that this is yet another major step the Central Bank of Nigeria has taken towards regulating the Nigerian fintech space. Back in 2018, the apex bank had taken a major step by announcing the minimum capital for mobile money operators in Nigeria. Now, it is set to regulate how new products and services are launched by mobile money operators and digital payment service providers.
To find out more about the CBN's draft framework for regulatory sandbox operations, click here.
Rack Centre to create West Africa's largest data centre in $100m expansion
Rack Centre's expansion programme will increase capacity to a total net lettable white space of 6000 square metres.
Leading carrier neutral data centre operator in West Africa, Rack Centre, has announced an expansion programme that will increase capacity to a total net lettable white space of 6000 square metres, which will pave way for 13MW of  IT power capacity in its Lagos campus.
This was disclosed in a press release by the company, which was seen by Nairametrics.
The expansion is expected to bring carrier neutral scale to West Africa, and this is in response to increasing demand for data centre space from cloud uptake, telecommunication investment and outsourcing of IT facilities by enterprises in the region.
READ: Multichoice, StarTimes, others' reception increase by 23% in Nigeria- Report
The funding for this expansion will come from a $250m pan-African data centre platform, established by Actis and Convergence Partners, a leading ICT infrastructure investor in Africa.
In addition to the expansion in  Rack Centre, the platform is also actively developing additional buy and build opportunities across Africa, to establish a network of carrier neutral data centres aimed at catering to carrier, cloud and hyperscale customers. 
Back story:  It is noteworthy that on March 2020, in a bid to pave way for the expansion programme, Actis, a London private equity firm, announced an investment in Rack Centre, taking a controlling stake in the business alongside Jagal.
READ: Are we heading towards a food crisis?
Why this matters
Nigeria is a key entry point for global telecommunications, content, and cloud players seeking access to the region. Despite the potentials of the country; with 138 million internet subscribers, more than any country in Africa or Europe, and the largest population and GDP in Africa, a lack of cost-effective, energy-efficient IT infrastructure, has been a constraint to doing business in the region. 
However, in a bid to create unrestricted connectivity between customers, telecommunication carriers, and internet exchange points within its data centres in the region, as a unique scale carrier neutral player, Rack Centre brings global best practice to Nigeria, as the first carrier neutral data centre in the region, to achieve Uptime Institute Tier III Certification of Constructed Facility (TCCF).
READ: Lagos announces N10 billion public-private partnership for aquaculture centre
The global leaders that the platform has engaged include:
Tim Parsonson, Co-founder, Teraco Data Environments – the largest carrier neutral operator in Africa, who joins the Board as Chairperson on the board.

Frank Hassett, a veteran of the global data centre industry and previous Vice President of Infrastructure, at Equinix, brings over 1300MW of build and operate experience, to assist with hyperscale expansion.
While speaking on the expansion of capacity, Andile Ngcaba, Chairman of Convergence Partners, said;  "Africa is at the start of a critical time in its development, as the 4th industrial revolution offers the chance to leapfrog many of Africa's challenges, and harness the immense potential of its people. Convergence Partners is delighted to partner with Actis in accelerating the growth of high quality data centre infrastructure, an indispensable part of the foundation of this revolution in the region."
Dr Ayotunde Coker, Managing Director of Rack Centre, emphasized that the group is proud of the quality and scale bar which they have set in the region.
"We are proud of the quality and scale bar we have set in the region and are scaling to be the de-facto digital data hub for West Africa
"Mass adoption of digital working models and content distribution is driving growing investment in the region and Rack Centre offers a world class location to house these IT and telecoms facilities," Coker said.
Supporting this ambition, engineering consultancy Arup, have been appointed for the project.  The leadership status of Arup is uncontested,  having designed over 2,000MW of IT capacity for industry-leading tech giants, and co-location providers across the globe.
TikTok's owner seeks $60 billion valuation in US deal as Oracle, Walmart take stakes
Oracle and Walmart have rights to buy 12.5% and 7.5% respectively of a newly established TikTok Global.
TikTok's parent company, ByteDance is seeking a valuation of $60 billion for its video-sharing app, as Oracle Corp and Walmart Inc take stakes in the technology firm's US operations to address the security concerns of the Trump administration.
According to a report from Bloomberg, Oracle and Walmart have rights to buy 12.5% and 7.5% respectively of a newly established TikTok Global under an agreement that has gotten the approval of President Donald Trump.
The duo US firms would be paying a combined amount of $12 billion for their stakes if they reach an agreement with TikTok for the asking price of $60 billion.
READ: Oracle wins bid to acquire TikTok's US operations after Microsoft offer was rejected
The final valuation had not been set as the parties worked out the equity and measures for data security.
It was also stated that China is yet to approve the deal, although regulators are said to have expressed support for any transaction in which BtyeDance still maintains control of its valuable recommendation algorithms and other proprietary technology.
It would be recalled that President Donald Trump, had threatened to ban the ByteDance owned TikTok, over national security concerns, but which some analysts see as part of the row between US and China. This pressured ByteDance into the deal as they looked to avoid the ban by the US government.
READ: ByteDance, Tiktok's parent company, now worth over $100 billion
The US officials had expressed concern that the personal data of as many as 100 million Americans that use the app were being passed on to the Chinese government.
ByteDance turned down the proposal of a full buyout from Microsoft Corp but rather agreed to Oracle's offer in which the Chinese parent company will still maintain a majority stake in the technology firm.
Trump told reporters on Saturday, ''I approve the deal in concept. If they get it done, that's great. If they don't, that's ok too.''
READ: President Trump dumps plan to force foreign students to leave the US
Trump's new stance appears to conflict with his earlier executive order for China's ByteDance to divest from the video-sharing app's operations in the United States.
ByteDance is in a race to avoid a ban on TikTok after the US Commerce Department said on Friday that it would block new downloads and updates to the app from Sunday.
According to market researcher, CB Insights, ByteDance is the most valued private start-up in the world at $140 billion. Under the proposed deal, ByteDance may end up owning as much as 80% of TikTok Global, which include the app's operations in the US and the rest of the world excluding China. Venture firms like Sequoia Capital and General Atlantic may also acquire equity in the new business.
President Trump approves Oracle, Walmart deal with TikTok
Trump approved in principle a deal in which major Oracle and Walmart would partner with TikTok.
President Trump on Saturday night disclosed that he had approved in principle a deal in which major Oracle and Walmart would partner with TikTok in the U.S, thereby allowing the fast-growing social app to maintain operation in the world's largest economy.
"I have given the deal my blessing if they get it done that's great if they don't that's okay too," Trump told reporters on the White House South Lawn before departing for North Carolina. "I approved the deal in concept."
Trump further disclosed the new firm will likely be registered in Texas.
READ: TiKTok to take legal actions against President Trump's ban
Shortly after Trump's comments, Oracle announced it was chosen as TikTok's secure cloud provider and will become a minority investor with a 12.5% stake. Walmart and TikTok could not be immediately reached for comment. Trump said the companies would unveil the full scope of the deal soon.
Oracle CEO Safra Catz spoke elaborately on the deal saying; "We are a hundred percent confident in our ability to deliver a highly secure environment to TikTok and ensure data privacy to TikTok's American users, and users throughout the world.
"This greatly improved security and guaranteed privacy will enable the continued rapid growth of the TikTok user community to benefit all stakeholders."
READ: BAND, fastest growing crypto gains 5,620% in 7 months
BackStory
Nairametrics, a few days ago broke the news on the proposed plan, awaiting President Trump's approval, which included Oracle owning a minority stake that will be lower than 20% of the new global TikTok. Walmart, the world's biggest retailer by revenue will also take a stake, though its amount remains unknown.
While the Chinese authorities have asserted it's right to obstruct the sale of vital technologies, it is likely to approve the deal as long as it doesn't involve the transfer of the artificial intelligence algorithms that drive TikTok's service.
Explore the Nairametrics Research Website for Economic and Financial Data