Lagos seals 22 other buildings in Banana Island, Ikoyi axis over permits
Out of 22, 16 were sealed on Banana Island, 6 at Lawson and surrounding streets in Ikoyi.
The Lagos State Government has sealed off 22 more buildings in the Banana Island and Ikoyi axis of the state over lack of building permits and conformity issues.
The Commissioner for Physical Planning and Urban Development, Dr Idris Salako, disclosed this in a statement issued by his Ministry on Saturday.
Salako explained that the move was part of the Special Enforcement Operations led by the officials of the Ministry in Ikoyi and environs.
READ MORE: UNEMPLOYMENT: Nigerians with impressive CVs vie for House Help job
He said, "During the enforcement on Saturday alone, 22 buildings were sealed for lack of building permits and conformity issues. Of this total, 16 were sealed on Banana Island while six were sealed at Adeyemi Lawson, Mcpherson and surrounding streets in Ikoyi."
Salako urged those whose properties were sealed off due to these infractions, to report to the Office of the Honourable Commissioner, Ministry of Physical Planning and Urban Development, Secretariat, Alausa, Ikeja to perfect their documents.
READ ALSO: LASG seals 19 more buildings in Banana Island over planning permit
The government has also asked property owners in those areas to come forth with the planning permits granted for their building construction and also evidence of stage certification obtained from the Lagos State Building Control Agency (LASBCA), or have their buildings sealed.
While maintaining that the government intends to extend the exercise to other parts of the state, Salako declared that the present administration is determined to guard the operative development plans and curb illegal physical developments in Lagos.
Download the Nairametrics News App
FIRS introduces stamp duty on house rent and C of O transactions
FIRS explained that the new policy was necessary so as to give the instruments the legal backing required.
The Federal Inland Revenue Service (FIRS), as part of measures to reduce disputes in real estate related transactions and generate more revenue, has announced that stamp duty will be paid on house rent and Certificate of Occupancy (C of O), in line with its new adhesive duty.
This was disclosed in a press statement by the FIRS Director for Communication and Liaison Department, Mr Abdullahi Ahmad, in Abuja, on Thursday July 2, 2020, as reported by the News Agency of Nigeria (NAN).
READ MORE: Devaluation: Experts highlight trends clouding economy's growth in 2020 
He explained that the new policy was necessary so as to give the instruments the legal backing required, and make them legally binding on all parties involved in such transactions.
Consequently, Ahmad asked Nigerians to ensure that documents that relate to rent and lease agreements for homes or offices, C of O, and other common business-related transaction instruments were authenticated with the new FIRS Adhesive Stamp Duty.
While quoting the Executive Chairman of FIRS, Ahmed said, "The following are the chargeable transactions in the Fixed Duty Instruments category, Power of Attorney (PoA), Certificate of Occupancy (C of O), Proxy form; Appointment of Receiver, Memorandum of Understanding (MoU), Joint Venture Agreements (JVA), Guarantor's form, and Ordinary Agreements Receipts.
READ MORE: FIRS tightens noose on deduction of stamp duty, CIT, others 
"While ad-Valorem Instruments chargeable under the Stamp Duties Act are Deed of Assignment, Sales Agreement, Legal Mortgage or Debentures, Tenancy or Lease Agreement, Insurance Policies, Contract Agreements, Vending Agreement, Promissory Notes, Charter-Party and Contract Notes.
"Stamp duty is basically charged in two forms, either ad valorem where duty payable is a percentage of the consideration on an instrument or a fixed sum irrespective of the consideration on dutiable instrument or document.''
It can be recalled that a few days ago, an Inter-Ministerial Committee on Audit and Recovery of Back Years Stamp Duties was inauguated; the new FIRS Adhesive Stamp Duty was introduced then. The committee consists of representatives from the FIRS, the CBN, the Federal Ministry of Justice and the Federal Ministry of Finance, Budget and National Planning.
The committee is tasked primarily with enforcing those sections of the Stamp Duties Act that empower the Federal Government to recover stamp duties, as well as the accompanying fines and penalties for up to 5 years.
Download the Nairametrics News App
The back-years recovery is targeted mostly at financial institutions like deposit money banks, Nigerian Interbank Settlement System (NIBSS), Central Securities Clearing System (CSCS), Corporate Affairs Commission (CAC) and so on, in respect of stamp duties already collected but not yet remitted.
Lagos seals off 42 more buildings in Lekki over building collapse
The Commissioner explained that the special operation started in Lekki Phase 1 on Tuesday.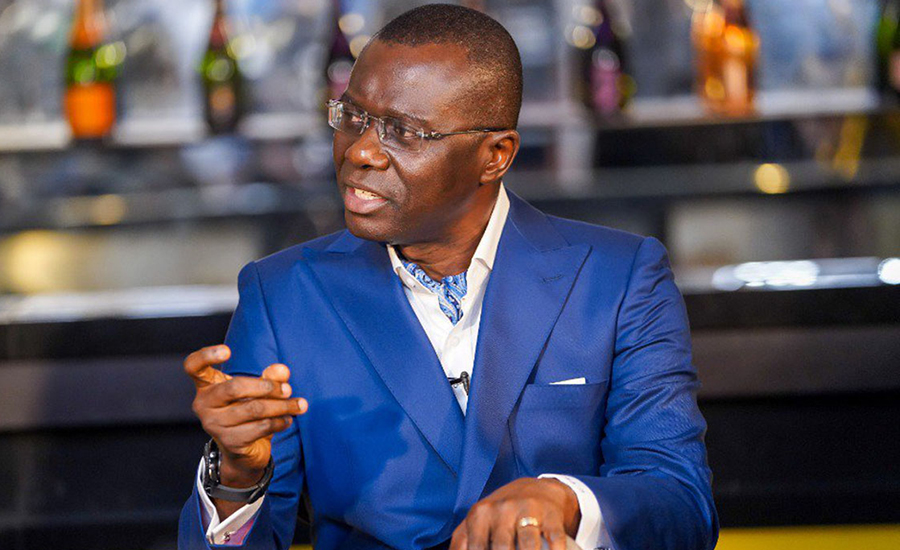 The Lagos State Government has announced the sealing off of 42 additional buildings in Lekki for failure to get building permits and comply with the physical planning laws of the state. This is to reduce the incidences of building collapse.
This was disclosed by the spokesman of the Lagos State Ministry of Physical Planning and Urban Development, Mr. Mukaila Sanusi, who was quoting the Commissioner, Dr. Idris Salako, on Friday June 26, 2020.
Salako said that the enforcement became necessary so as to stem the tide of building collapse and also protect the environment for adherence to proper planning.
READ MORE: LASG seals 19 more buildings in Banana Island over planning permit
According to Salako, "This explains why we must stop those who are bent on jeopardising the Operative Development Plans of Lagos State by not tolerating any form of illegal physical development."
Salako explained that the special operation started in Lekki Phase 1 on Tuesday, with the sealing off of 19 buildings, making a total of 42 buildings that were closed as of Thursday, June 25, 2020.
READ ALSO: Is Biola Alabi making Nollywood's first Capital Market Movie?
He also urged those whose properties were affected due to the infractions to report to his office in Ikeja, while also advising property owners in Lekki Phase 1 and other parts of the state to ensure compliance with physical planning laws of the state.
Nairametrics had reported about 2 weeks ago, that the Lagos state government, sealed off 34 properties in highbrow Banana Island in a 2-day exercise for violating planning laws of the state in terms of structure and location of the properties, in addition to failure to obtain the required building permits.
The Lagos state government is applying stricter controls and regulations for property developers due to increasing cases of collapsed buildings which have claimed many lives in the state.
READ ALSO: Despite COVID-19, Lagos State Government says Q1 budget performance rose to N163.2 billion
Dr. Salako, pointed out that the state government was ready to take on individuals and property developers who violated those planning laws to the detriment of the wellness and wellbeing of the society through disorderly, unorganized, unapproved and illegal developments.
Experts state how COVID-19 affects Nigerian real estate sector
The impacts of COVID in real estate would not be felt now but later.
The Coronavirus (COVID-19) pandemic is having a far-reaching impact on all sectors of the global and Nigerian economy. The spread has grounded economic activities and the Real Estate sector is not isolated from it.
Contrary to the opinions of some critics that the sector would not be affected by the pandemic, which could be the reason governments pay little or no attention to the sector, operators explained that though the industry might not feel the effect now, especially in the second quarter of 2020, the impact would be felt before or by the end of the year.
A real estate practitioner and also the Vice President, Lagos Chamber of Commerce and Industry, (LCCI) Gbenga Ismail, explained that the impact of COVID in real estate would be felt later, because of the tenancy/rent structure of the sector.
Unlike what is obtainable in other climes like United Kingdom (UK) and the United States of America where rents are renewed on a monthly or quarterly basis, Nigeria may not feel the pressure now, as rents are paid in one or two years advance.
READ ALSO: China set to approve $5.3 billion for Ibadan-Kano rail project
According to Ismail, who spoke in an interview with Channels TV, most people that have either lost their jobs or whose salaries are slashed are likely to have paid their rents in advance before the virus, and that could still ease the tension for now, at least till the end of the year. He said:
"Right now, what happened is that by the period of the lockdown, you won't feel anything but by the third or fourth quarter of the year you start feeling it; then, we will see how it has affected Nigeria.
"By then, people won't be able to pay rents or buy houses as planned. We are not sure of where the monetary issues are going now and not sure if lending will continue into the real estate sector. We are yet to see some of these things going on.
"Even in inventories, where developers have put houses out for rent, the concern is who is going to rent them? Before COVID-19, we wait 6 months before houses get rented or leased but now it may not be less than 12 months. The immediate impact would soon start to reveal itself."
Will tenants also request for a moratorium from property owners?
Ismail added that tenants would likely plead for a moratorium because businesses may have been affected and some might have lost their jobs.
"Those who have mortgages and possibly in the risk areas of losing their jobs will definitely have discussions with their lenders if that happens. I think the mortgage firms have to listen and think of how to help them because the COVID situation is a force majeure, which nobody expected. People are being forced to make decisions that they did not plan to make," he added.
READ ALSO: From pandemic to poverty: Nigeria's future with COVID-19
Is the government offering incentives or bailout?
Another real estate practitioner, Ranti Ajao, expressed his displeasure over what he described as government negligence and insensitivity to the sector. According to him, the real estate has been taken for granted by everybody, including the government. He said:
"Government does not realize what it has to do for the sector. When the government is offering bailout or supports for other sectors, it needs to consider areas where the building materials are coming from, like developers, interest rate, contractors who are going into these areas because they would be affected. If they get affected by any of those variables that have been affected by the lockdown, they won't be able to deliver.
"If you look at the stakeholders' situation in the real estate value chain, from acquisition, construction, and all the areas connected, there must be a way for the government to intervene, especially taxes and levies, without necessarily having to put money in someone's hands, but the things that add into the cost of the building must be looked into."
READ MORE: What Nigeria stands to gain from new National Broadband Plan
But is there light at the end of the tunnel?
The experts insisted that the real estate sector had always overcome every problem it faced and the COVID-19 pandemic would not be an exception. "When the global financial crisis struck the world in 2008, it was real estate driven but it turned around in 3-4 years and now it is providing wealth for some people. COVID is a health crisis, which is temporary," Ismail added.
What it means to investors
Asset value will drop and that means this is the time for investors to invest in the sector because it may come out rapidly and prices will increase and effectively return the value it may have lost then.
Nobody should panic. Stay focused, invest in real estate and all will be well. For new entrants, don't hold cash, keep enough cash that can take you from day to day, and invest in an asset that will give you value tomorrow.