Focus on one positive impact of COVID-19 on the financial services sector
Mobile money transfers have been instrumental in helping to curtail the spread of the highly-contagious COVID-19.
MTN Group Ltd said the COVID-19 pandemic has helped to accelerate the adoption of mobile financial services across Africa. The Johannesburg-based telco, which is the parent company of MTN Nigeria, recently launched its MOMO service which is focused mainly on reaching a lot of the unbanked populace in Nigeria and elsewhere.
A statement made available by the company, as seen by Nairametrics, noted that cashless transfers have been among the best methods for curtailing the spread of the virus. This explains why a lot of people in Africa now rely on it.
MTN Group's executive director in charge of mobile money services, Serigne Dioum, was quoted to have said:
"As many countries adopted partial or total lockdowns, we witnessed an evolution in the type and volume of Mobile Money transactions. We saw a significant increase in MoMo Pay merchant and bill payments despite an initial decline in Mobile Money agent transactions due to the restrictions. However, we have already started to see a gradual increase as restrictions have been eased.
READ MORE: Nigeria Joins Canada, Thailand and others in taxing digital companies
"These changes, triggered by COVID-19, have enabled the acceleration and scaling of cashless and digital economies. They support our ambition to transition to an end-to-end platform, creating a digital marketplace and connecting consumers to businesses, and businesses to businesses.
"We see this as a significant opportunity to change the outlook for affordable, inclusive, understandable and comprehensive financial services in Africa and the Middle East."
Partly due to this development, Africa has witnessed the fastest growth rate for mobile money use in the world, the statement by MTN said.
READ ALSO: Electroneum, a Cryptocurrency, to launch electricity Top-Ups in Nigeria
It should be noted that before the advent of mobile financial services, many Nigerians (and Africans) were unbanked. No thanks to their lack of education, limited financial resources, and rural living environments, many people were inadvertently excluded from accessing financial services such as access to credit facilities. However, the story is different today due to the activities of fintechs and other mobile financial services providers such as MTN.
The MTN MOMO service was launched in Nigeria back in August 2019, with the hopes of replicating the same success Safaricom's M-Pesa has recorded in Kenya.
Fidelity Bank MD/CEO purchases 5 million additional shares worth N12.97 million
The MD/CEO Designate of Fidelity Bank Nigeria Plc has purchased an additional five million units of the bank's shares.
The Managing Director/CEO Designate of Fidelity Bank Nigeria Plc, Mrs. Nneka Onyeali-Ikpe has purchased an additional five million units of the bank's shares totalling N12.97million.
This is according to a notification, signed by the bank's Secretary, Mr. Ezinwa Unuigboje, and sent to the Nigerian Stock Exchange Market yesterday, as seen by Nairametrics.
What you should know
The breakdown of the disclosure showed that the transaction took place in five tranches with an average share price of N2.56.
First tranche: 260,190 units of the bank's share were bought at N2.52 each, amounting to N655,678.8
Second tranche: 400,000 units of the bank's share were bought at N2.55 each, amounting to N1.02million.
Third tranche: 130,000 units of the bank's share were bought at N2.58 each, amounting to N335,400.
Fourth tranche: 2,870,000 units of the bank's share were bought at N2.60, amounting to N7.46million.
Fifth tranche: 1,339,810 units of the bank's share were bought at N2.56, amounting to N3.43million.
(READ MORE: Fidelity Bank slashes growth forecast, readies Eurobond coupon ahead of due date)
In summary, the total transactions incurred by the MD in buying 5 million additional shares grossed N12.97million.
What this means
The recent corporate action indicates growing optimism in the bank's future and potentials, which could be a pull factor to other investors.
CBN issues subtle warning explaining how domiciliary accounts should be used
The CBN has issued a new circular explaining how domiciliary accounts should be used.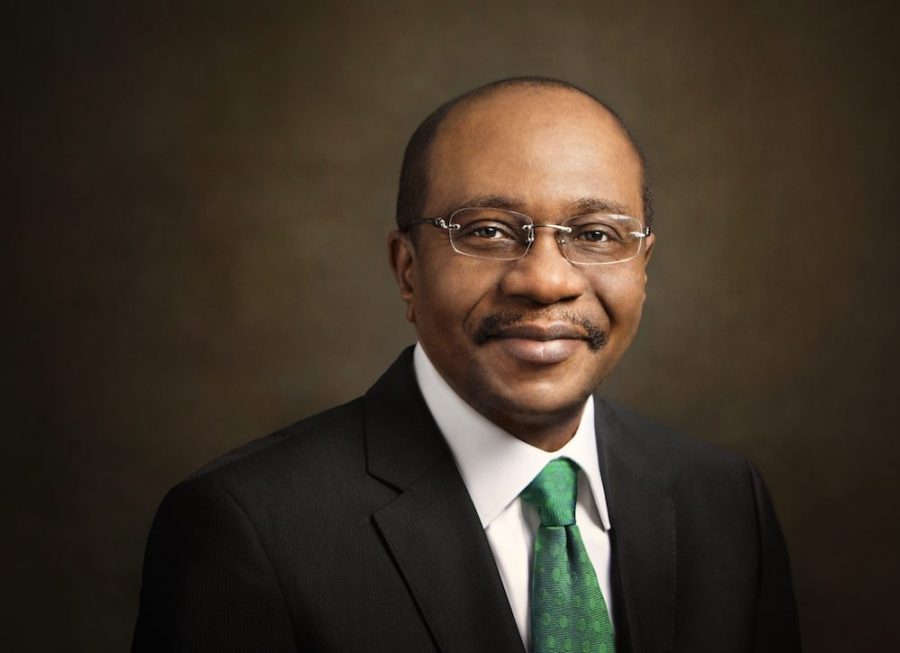 The Central Bank of Nigeria (CBN) issued a circular on Monday clarifying how domiciliary accounts will be operated in the country. According to the CBN, domiciliary accounts used to deposits export proceeds (inflow from exports of goods and services from Nigeria) can only be used for business operations.
The directive also allows any extra funds remaining in the domiciliary accounts to be sold in the Investors and Exporters (I&E) Window, suggesting that the CBN is warning exporters not to sell their foreign proceeds in the black market.
This disclosure was made in a circular dated November 30, 2020, issued by CBN to all authorized dealers and the general public and signed by its Director for Trade & Exchange Department, Dr O.S. Nnaji.
On Export Proceeds
'These accounts will continue to be operated based on existing regulations which allow account holders use of their funds for business operations only, with any extra funds sold in the Investors & Exporters window.''
On other domiciliary accounts
"Where accounts are funded by electronic/wire transfer, account holders will be allowed unfettered and unrestricted use of these funds for eligible transactions. Where accounts are funded by cash lodgments, the existing regulations will continue to apply."
The CBN also claimed it was issuing these clarifications in view of its "vastly improved capabilities of the CBN to monitor transactions, forestall money laundering and prevent the adverse effect of dollarization in Nigeria's economy" which the CBN has frowned upon for years.
The CBN's statement also alluded to the use of BVN in tracking compliance with its guidelines.
What this means
The latest regulations from the CBN appears to be directed at clarifying widespread information that there are plans for a clampdown of domiciliary accounts.
For export proceeds, this circular appears to be warning exporters to use their forex proceeds for "legitimate" transactions and sell the rest in the I&E window instead of selling it in the black market.
On Domiciliary accounts, the CBN is basically saying that inflows through electronic wires will be allowed for use by Nigerians for transactions deemed eligible. This means, if you received a foreign transfer into your account, you can use it to pay for transactions such as e-commerce payments or transfers to anyone at any time.
However, for dollar cash deposits into your accounts, the central bank is reiterating that there will be restrictions on how that money used such as restricting it from direct transfers or even using it to pay for e-commerce transactions. These rules have existed for some time.
Currently, a limit of $10,000 applies when you want to utilize foreign currency cash deposits.
The central bank is basically dissuading the black market purchase of forex by limiting the number of dollars that can be purchased on the streets where forex is sold in the black market. However, the majority of black market transactions, particularly in dollar value are traded using wired transfers.
Stamp Duty on Nigerian Stock market transactions pegged at 0.08% from December 7
The NSE has given clarifications on the public notice released by the FIRS, itemizing contract notes at an ad valorem rate of 0.08%.
The Nigerian Stock Exchange has given clarifications on the public notice released by the Federal Inland Revenue Service (FIRS) in July, itemizing contract notes at an ad valorem rate of 0.08% up from 0.075%, effective 7th December 2020.
The circular released by the Nigerian Stock Exchange reads:
"In reference to the Public Notice in the Business Day Newspaper of Monday, 20 July 2020, captioned 'Clarification of Administration of Stamp Duties in Nigeria' issued by the Federal Inland Revenue Service (FIRS) (A copy is attached as Appendix A for ease of reference).
"The Public Notice provided, amongst other things, information on dutiable instruments and the applicable flat or ad valorem rates, with Contract Notes 1 itemized at an ad valorem rate of 0.08%. As you know, this is at variance with the current rate of 0.075% administered in the Nigerian Capital Market."
To that extent, Dealing Members of the Nigerian Stock Exchange are to note the following:
Effective December 7, 2020, the Central Securities Clearing System Plc. (CSCS) will adjust its system to implement the automated deduction of the Stamp Duty rate of 0.08%.
Dealing Members are required to immediately engage their software vendors for the required adjustments to their technology applications, to reflect the 0.08% rate ahead of the effective date of 7 December 2020.
Dealing Members are required to communicate the changes above to their clients immediately, ahead of the effective date.
What you should know
Nairametrics revealed that the FIRS listed at least 50 types of transactions that are eligible for stamp duty deductions.
Some of the listed chargeable transactions include bank deposit or transfer, loan agreement, Memorandum of Understanding (MoU), sales agreement, will, tenancy/lease agreement, and all receipts.
The FIRS noted that the recently inaugurated FIRS Adhesive Stamp is not the same as the postage stamp administered by NIPOST for the purposes of delivery of items and documents.
The Stamp Duties Act, 19391 defines Contact Notes as "the note sent by a broker or agent to his principal, or by any person who, by way of business, deals, or holds himself out as dealing, as a principal in any stock or marketable securities, advising the principal, or the vendor or purchaser, as the case may be, of the sale or purchase of any stock or marketable security, but does not include a note sent by a broker or agent to his principal where the principal is himself acting as broker or agent for a principal."
See the circular below: