New normal for the informal sector
Africa is the world's last frontier in the fight against extreme poverty where one in three Africans−422 million people−live below the global poverty line.
The outbreak of the novel Coronavirus disease (COVID-19) in China has extremely changed the world, as it has turned into a major pandemic and affected millions of people around the world regardless of geographical location, age, race, gender, etc.
While this crisis is first and foremost a public health issue, which has claimed the lives of thousands of people worldwide and still counting, the economic fallouts will no doubt be overwhelming and will likely lead to major economic meltdowns; both in the formal and informal sectors.
READ ALSO: FIRS moves to stop tax evasion with newly launched intelligence system 
According to Brookings Institute, Africa is the world's last frontier in the fight against extreme poverty where one in three Africans−422 million people−live below the global poverty line. This fact brings to fore, the alarming consequences of COVID-19 in the economic sectors which will increase the income gap backward rather than reduce the number of people living below the global poverty line.
The informal sector arguably constitutes the largest employer of labor in Africa. The International Labour Organisation estimates that more than 66% of total employment in Sub-Saharan African is in the informal sector. With a pervasive informal sector, city governments have been struggling with how best to respond to the COVID-19 pandemic. Furthermore, informal enterprises are typically characterized by low wages and non-exportable goods and services. This sector provides crucial livelihoods to the most vulnerable of the urban poor.
(READ MORE: Recalibrating Job creation within COVID-19 realities )
The spread of COVID 19 poses a big threat to small scale businesses which serve as a major source of livelihood for many Africans. It is important that, just as Africa is working towards combating the spread of the virus, the government should help to support this vital, yet often excluded segment of the economy.
The informal sector is very much essential for the welfare of the people living in the local communities and for the expansion of the economy at large. As Africa's informal sector provides about 80% of employment and contributes over 50% GDP, it is reason enough to save this crucial sector from jeopardy.
Taking Nigeria to be the case study, the wave of the pandemic is showing no sign of reduction unless a permanent solution is found.
However, looking on the bright side, there is a possibility that a vaccine could be found sooner or later to counter this unpleasant enemy. But until then, how will we as a country adjust to the "new normal", that is life after COVID-19, as the experts who used this terminology explained that life, as it was before, will not come back to normal for some time to come. Let's take a few instances.
One major normal, which is of general importance with a massive impact on our livelihood, is the loss of jobs. Yes, our means of making ends meet have been threatened. Many people will be rendered jobless as all economic activities the world over, have slowed down.
Those who will be hit the hardest are, as already mentioned, small-scale businesses that may find it challenging to adapt to the new normal of doing business via virtual means, etc. The small-scale businesses are also employers of labor, so going down means their employees will suffer the same loss with them. Amongst the unemployed, the hardest hit is the daily wage workers whose livelihoods are based on their daily incomes.
(READ MORE: 7 common money mistakes I made and why you should avoid them)
Therefore, a lot of people will suffer unemployment in this time, and paying bills such as house rent bills, food bills, school bills will become near impossible.
Another new normal is that, classes and lessons will have to be done online, and this could be the pattern for some time to come. This will pose major challenges for parents who do not have the resources to acquire gadgets or even buy the data required for their wards/children to participate in online classes. This new normal is also applicable to post-secondary students, who have a higher need for gadgets and data to participate in online classes.
By this time in the old normal, schools would have begun a new term. Being the third term in which promotional exams are done, both parents and pupils will be up and doing to ensure preparations in order to secure promotions. Most especially those preparing to take examinations to secure admission into the universities.
The question posed here is, how can the government help in reducing the burden of both the parents and the students who are on lockdown right now and can't make ends meet talk less of spending the little resources being managed this period to acquire required gadgets or even data? As we are all aware the data rate in our country is high, unlike in most countries where data is cheap or even free. Can the government help in reducing the data rates in order to reduce the burden on parents and students?
(READ MORE: Rethinking Inclusive Education: COVID-19 realities, post implications on education)
With the wave of the pandemic being on the rise, so many countries have moved away from multilateralism and have retreated into fending for themselves with several measures to protect their own people and economies, regardless of the effects on the rest of the world which has led to certain restrictions.
This restriction could also be the new normal, as we are left with the questions of what if? What if the COVID 19 pandemic continues in a second wave, with borders still shut, food importation restricted, what if we can no longer travel out for medical attention and must rely on our hospitals here? Talk less of education, what if we can no longer travel out to study abroad and must rely on our educational system here?  We can no longer be dependent on the world for everything.
READ ALSO: COVID-19: The 'New Normal' for Nigerian aviation industry
For a country of over 200 million people, we cannot continue to keep ignoring the dangers that lie ahead if we do not begin to depend largely on what we produce locally, because the security and well-being of our nation is solely based on building a productive and well-diversified economy.
We have no clear vision of what the world will look like after the pandemic is over, therefore as a nation, we need to seize the opportunities of the "new normal" and make the best out of them. As much as all these new developments seem troubling, it is a clear opportunity to work things out for a better future ahead.
We must look inwards as a nation and guarantee food security, high quality and affordable healthcare for all social classes, and pioneering education for our people. We can transform Nigeria into a modern, sophisticated and self-sufficient economy in which we don't have to be dependent on other countries for everything and can thrive on our own, protecting the poor and vulnerable and being able to compete with other strategic sectors internationally.
(READ MORE: Gold prices surge by 17.4% in 2 months due to global economic crisis)
To achieve this goal, what needs to be done include:
Supporting both the smallholder and large-scale agriculture production.
Creating a better educational system that will enable creativity and reasoning in order to prepare our children for the world tomorrow.
Creating more factories, storages, and logistics companies which also serve as a way of creating job opportunities for the youths.
Developing initiatives programmed to help support or promote youths who want to acquire skills and take them up as professions.
Providing security for the poor and vulnerable, and developing the policies that bring financial services to them.
Developing a standard and trusted health care system to keep Nigerians healthy irrespective of social class.
Creating easy access to cheap and long-term credit for SMEs and large corporates.
Creating a reliable power supply that can engender industrial activities.
Developing venture capitalists for nurturing new ideas and propagate Nigerian businesses to compete globally.
This is the opportunity to create a better Nigeria and do the needful to become a better country.
COVID-19 may have thrown us all into a crisis of unprecedented proportions but we can still make the best out of it. However, mismanagement of the challenges could leave us to suffer untold hardships for some time to come.
---
Written by Abraham John Onojaa
+2348164208130
Has the President erred in stopping CBN from funding food imports?
What implication does the President's directive to the CBN hold for the economy?
The President of Nigeria, President Muhammadu Buhari, last week said, "I am restating it that nobody importing food or fertilizer should be given foreign exchange from the Central Bank. We will not pay a kobo of our foreign reserves to import food or fertilizer. We will instead empower local farmers and producers."
Why is the president stopping the CBN from funding food imports? The answer is simple. The CBN Exchange rates are cheaper than autonomous sources. The CBN lists the exchange rate for the Dollar at $1 to N379, however the Naira is being sold on the parallel market at N440. Hence, importers prefer to access CBN funds to import, because it reduces the cost of those imports. In effect, at N379, the CBN is subsidizing those imports via a 'strong Naira'
The President's directive is thus in line with his new overall push to eliminate all subsidies especially subsidies funded by the scare US dollar. In this aspect, the President is simply seeking to protect the foreign reserves which are paying for other imports. So, he is right.
READ: CBN to set up $39.4 billion infrastructure development company with AFC, NSIA
Is this a wise strategy?
Nairametrics earlier reported on the NBS recently released report on Nigeria's total spending, which indicated that about N22.7 trillion was spent on food in 2019. This is 56.7% of the total spending (N40.2 trillion) for that period.
Where does the food Nigerians eat come from? Clearly Nigeria has a large agricultural base, but a significant proportion of Nigeria's food is imported, and the cost of those imports have risen, as the value of the Naira has depreciated in relation to the US dollar.
(READ MORE: Agrorite leading the fight against food insecurity using Agtech)
According to data from the NBS, Nigeria's spending on food and drink importation increased from $2.9bn in 2015 to $4.1bn in 2017, but dipped in 2018.
Have these imports plus local production met local demand on a consistent basis? The answer is no. Take rice for instance, the BBC reports that, "Between 2015, when the foreign exchange restrictions for rice came into effect, and early 2017, the price of a 50kg bag of rice went from $24 to $82 and fell in mid-2017 to $34, but in June 2019, the price stood at $49."
The law of supply in economics, states that when the price of a commodity increases, its supply also increases. Hence, there is a direct relationship between price and supply of a commodity. In other words, if the price of rice goes up, more suppliers will enter the market to supply rice.
READ: Naira devaluation would affect our profit margins – Flour Mills
However, In Nigeria, as the price of food is rising, the NBS in the latest Inflation report, says the composite food index rose by 15.48% in July 2020 compared to 15.18% in June 2020. This rise in the food index was caused by increases in prices of Bread and cereals, Potatoes, Yam and other tubers, Meat, Fruits, Oils and fats, and Fish. (essentially everything). The NBS says, the average price of 1kg of rice (imported high quality sold loose) increased year-on-year by 37.72%.
So why has the supply of rice not risen to correspond with rise in prices? Well, because the supply of rice and other foodstuff have indeed risen, but the problem remains logistics processing & storage.
In Nigeria, you only eat corn during corn season, same with mangoes, and tomatoes. Prices fall during harvest, then rise after harvest. The problem is not just with the harvest, but getting that harvest to market, storing the excess, and processing its supplies all year round. Therefore, imports are needed to plug supply holes.
READ: CBN removes "third parties" from buying forex routed through Form M
Nigerians in 2019 alone spent N1.9trillion or 4.7% of their budget on rice alone. When the President banned food importers from getting the CBN dollar at N379; he simply pushed them to import rice at N440; a N61 difference that will be added to the cost of imports, and will fuel imported inflation.
Where the president got it wrong is trying to fix a local logistics problem with a foreign exchange fix.
READ: Official: Nigeria spends N1.2 billion only on imports of Arms and Ammunition
The solution is to go back to the various food supply value chains, de-risk and de-cost them. If food is cheap and plentiful, there will be no need for imports and inflation will fall.
Can Agriculture replace Oil in Nigeria?
To truly diversify from oil and create proper value, agriculture must give birth to an industry.
Over the years, Nigerians have clamored for a diversified economy, that is not over-reliant on crude oil. Recently there have been several talks about agriculture being on the front-burner of our exports.
But the reality is that there is a gulf in difference between the revenue agriculture can bring in and what Oil currently generates. Despite the steady growth in the value of Nigeria's agricultural exports over three years (2016 to 2018), the country's agricultural exports to total exports remained below 2%.
READ: Nigeria's top 10 agricultural exports hit N289.3 billion, as Sesamum seeds, Cocoa top list
Overview
During the period of independence, Nigeria was a major exporter of food to West African nations; Unfortunately, she has morphed into a net importer. With the advent of oil in the 1970s, fiscal and economic policy was one-sided, and the country's domestic and foreign investments were on oil, at the expense of other sectors of the economy. Inadvertently, Government revenue has increasingly come from oil and remains hostage to volatile oil prices.
In a recent report, the National Bureau of Statistics (NBS) claimed that Nigeria earned close to N289.3 billion from the exportation of the top 10 agricultural produce between April 2019 and March 2020. The report asserted that both commodities (sesamum seeds and cocoa) accounted for over 60% of the country's exports as they are the most sought after internationally. Comparatively, the top 10 agricultural produce made N289.3 billion across three quarters. These figures are relatively low  compared with the Q2, 2020 proceeds of crude oil which stands at N1.6 trillion.
(READ MORE:Africa may lose $4.8 billion in crop exports due to Coronavirus)
A picture containing text, map description automatically generated.
Other commodities
From the above diagram, Oil generated N1.6 trillion in Q2 2020, while the other commodities combined to record about N612 billion in Q2 2020. One trillion naira lesser (considering Oil prices were significantly low during that quarter). A 2018 report from PWC showed that oil revenue accounts for more than 80% of total value of annual Nigerian exports. Ironically, the agriculture industry contributed an estimate of 25% to total GDP in 2018, while the oil's share of GDP was 8.6% over the same period. Since the agriculture sector is the largest contributor to Nigeria's GDP, it has potentials to contribute a larger percentage of our annual export revenue.
Explore the Nairametrics Research Website for Economic and Financial Data
Recommendation
Agriculture toppling Crude oil as our main export might be a tall order, but if we want to truly diversify from oil and create proper value, agriculture must give birth to an industry.
If agriculture currently employs, say, one million Nigerians; the agro-allied industry can employ five million in the value chain. In a monetary context, if Nigeria produces cocoa beans, which recorded over N30billion revenue in 2018, an industry that processes cocoa to chocolates & beverages would produce double the revenue or more.
Oil would be the main commodity for a long time, but it is possible to create more financial values from other commodities.
CBN Vs NESG: Waving the white flag for the benefit of Nigerians
As Nigerians face up to what is likely a fresh round of recession, all stakeholders in the economy must come together to ensure that our economic recovery plans are well thought through, backed by empirical data.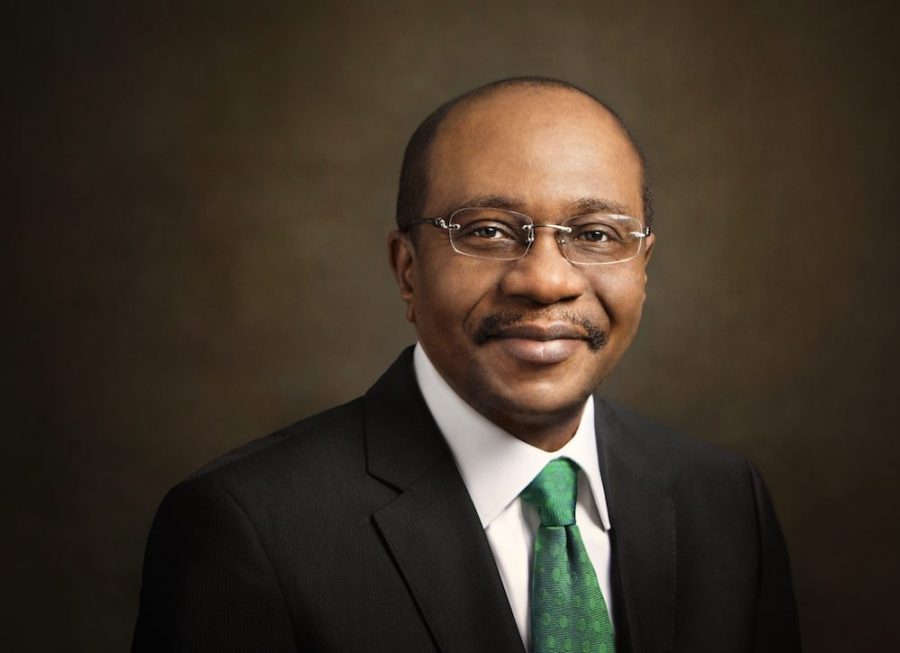 On Monday, September 7th, 2020, the Nigerian Economic Summit Group (NESG) published a press release titled "Matters of Urgent Attention", in which it x-rayed the state of the national economy and expressed a number of reasoned concerns over the poor state of performance of some critical economic indicators affecting the country. Treatises like the release have become, for several years now, a common feature of the country's dialogue on the economy.
They serve an extremely useful purpose because these publications permit individuals and organisations that embark on this course, not only the opportunity to ventilate important, topical, subjects in the widest possible manner but also to enable those views to come to the attention of several organs of governance responsible for policy formulation and implementation.
READ: CBN allows banks to pay winnings, salaries for 7 banned betting & gaming companies
It is also the case that the reaction to these exercises would often be gauged by the credentials of the author whose antecedents will, typically, determine the depth and appreciation of the reading audience. That thermometer reading, therefore, is dictated by credentials of the author. The more accomplished; the greater the interest in the contents. This, it appears, is what happened following the public circulation of the NESG press release.
The Nigerian Economic Summit Group (NESG) is a private sector-led think tank that was incorporated in 1996 as a not-for-profit organization to promote economic reformation and policy advocacy that positions the Nigerian economy for sustainable growth and global competitiveness. For 24 years, it has provided a platform for bringing together private sector leaders and senior public sector officials to collaborate and dialogue on the imperatives of deepening the Nigerian Economy.
READ: No foreign exchange for food and fertilizer importers – Buhari
Comprising some of the most influential economic and financial actors outside the government, its views, in the past and now, have conveyed some of the most incisive commentary on the economy of Nigeria. As such, it has become very highly respected. Understandably, therefore, its comments were always likely to attract both attention and comment with all kinds of flavours.
The Press Release, importantly, commended the efforts of the Federal Government at creating short term jobs across all facets of the economy as well as recognized the willingness of the Federal Government to work with the private sector in the design and implementation of national economic development plans.
In addition to calling for re-evaluation and re-tooling of the country's security architecture to address the dire challenge of in-country insecurity; raising the emphasis on reopening national borders because of the negative impact its protracted closure has had on free flow of legitimate trade among sub regional economies, NESG's analyses touched on various policies, decisions and actions of a number of other key national institutions, including, majorly, the Central Bank.
It expressed deep concern with what it described as CBN's opacity in managing foreign exchange transactions; loan disbursements regarding its special purpose monetary interventions, and price fixing without providing adequate clarity on policy objectives; trends and practices which are not in tandem "with evolving developmental roles of central banks around the world especially as it concerns resource allocations".
(READ MORE:NESG's allegations, malicious attempt to tarnish the economic recovery program- CBN)
Fairly swiftly thereafter, NESG also published a letter it had written to the President, in which it specifically raised issues with some of the provisions of the bill for an Act to repeal the Banks and Other Financial Institutions Act (BOFIA) 2004, and to re-enact it and other matters connected therewith, 2020. Although the BOFIA Act has been 29 years in the making, it had been recently passed by both houses of the National Assembly and was awaiting presidential assent when NESG appealed to the President for intervention.
NESG 's contention was, among other things, that certain proviso's in the amended Bill, if not "deleted or amended, may be inimical to the fulfilment of the mandate of formulating and implementing policies and programmes which attract foreign and domestic investments". Among other issues, it highlighted specifically, sections 2(5) (a) and (b), 12(6) and 57(1) and (2), which, respectively, extends CBN's regulatory oversight outside the scope of "banking business"; grants it immunity from restorative orders and promotes overreaching by the Central Bank. NESG concluded that these policies and interventions, if assented to by the President as is, over-regulates the economy and gives sweeping powers to the CBN Governor, which are prone to abuse.
READ: CBN claims no immunity for Emefiele as it fires back at NESG
The CBN, in its well-publicized response debunked the claims made by NESG, and in defense of its economic policies over the last 5 years explained that "access to credit is listed among the three major challenges faced by farmers and businesses in Nigeria", hence, it was vital for it to "address an area that it had sufficient ability to impact upon, while the Federal Government seeks to address issues such as access to electricity and logistics". On the allegation that its lending process is devoid of a proper framework, it stated that recipients of intervention funds from CBN go through "extensive" due diligence process supervised by participating financial institutions (PFI), followed by additional assessment process by the CBN before disbursements are provided.
However, in its response, the Central Bank resorted to the use of vitriolic, derisive and even contemptuous language that, almost regretfully, personalized a hugely important dialogue. It was language that, potentially, may have caused the CBN to dip below its exalted status as a foremost regulatory institution in Nigeria. Aside painting NESG as an irritant, CBN's argument may have recorded limited success in fully addressing the concerns raised. Whilst the CBN has every right to defend the integrity of its policies against what it perceives as an "ignorant or malicious" attack and false claims by the NESG, the comportment and communication of the response presents a cause for apprehension, especially, given the gravity of the issues at stake.
With most economic indicators pointing southward; rampant and widespread insecurity in the midst of insurgency; domestic and international terrorism; banditry and proliferation of arms which has led to softened sovereignty in some parts of the country; endemic corruption; runaway inflation: poverty and illiteracy; food crisis and insecurity; burgeoning unemployment; community clashes with attendant rise in brigandage and carnage; needless to say, the fault lines of our nationhood has never been more barely exposed as they currently are. Our depiction as the "poverty capital of the world" is because millions of our citizens continue to wallow in despondent poverty and disease over the effect of some of the negative consequences of the economic policies about which NESG – and, it has to be said, many others before them – have spoken to.
(READ MORE:FG directs 9,000 filling stations to install gas facilities)
What appears to have now transpired is that important and crucial dialogue about the quite serious problems we, as a nation, are now confronted with, ran the unfortunate risk of being "diverted" and supplanted by a "collision of intellectual egos". To be clear, we, the National Association of Seadogs, Pyrates Confraternity do not believe that to score points, it is permissible to rely on assertions that are either flawed or out rightly untrue. Nor do we consider that it is acceptable – or permissible – that the reading audience should be misled by self-serving or manipulated interpretations of issues being discussed.
To the extent that these postures exist in any of the respective parties' public explanations, we demur and deprecate such conduct and commentary. That said, we maintain the view that NESG and its members, in their capacity as an economic and policy advocacy body, reserve individual and collective rights to comment on matters of the economy; directly criticize and express contrasting opinion about the policies and interventions of the Federal Government and, or its agencies, including the CBN.
The resignation of Chief Executive Officers (CEOs) of 3 prominent Nigerian banks from the Board of NESG coincided uncomfortably with the emergence of these differences between NESG and CBN. Whilst it appears that there may be well-informed reasons for the CEOs actions, it is only logical that there may be those who will see this as having occurred, not without certain influence or pressure connected with sentiments arising out of this situation. As Nigeria's apex banking and financial regulatory institution, CBN must be mindful of its utterances and comportment, as its body language may inadvertently create an environment that censures instead of extracting value from opposing views, ideas and counsel.
We are not insinuating any direct link between CBN, NESG and the resignations, but the enormous regulatory and other powers it wields over banks and the speed at which the resignations were effected creates an inescapable wireless connection between the two. These kinds of rancorous conduct, which are inimical to deliberate knowledge integration and management to deepen policy responses, must be avoided in the future. It is critical that the strangulating poverty which threatens average Nigerian families today does not drown in the sea of rhetorical vitriol.
Like all very anxious and concerned Nigerians, we are entitled to – and expect – constructive engagements that will lead to the enactment of economic policies that create production-based jobs so the national economy can grow sustainably. As Nigerians face up to what is likely a fresh round of recession, all stakeholders in the economy must come together to ensure that our economic recovery plans are well thought through, backed by empirical data. The CBN should muster the humility to admit the fact that some of its policies have failed to deliver the expected outcomes and rather than create more jobs, have made the economy more atrophied; impoverishing more Nigerians than it has lifted out of poverty.
We hereby call on the Federal Government; CBN, NESG, and other well-meaning institutions and stakeholders in the country to focus their energies on activities and commentary that galvanize the immense intellectual capacities that are available to the country to enact policies and intervention that provides very desperately needed socio-economic relief and support to long suffering Nigerians.
Nigerians need jobs, not invectives!
Abiola Owoaje
Nas Capn
National Association of Seadogs