Software security limitations cited as major reason for Covid-19 bank rush
"One of the challenges of working from home as a banker is that there are lots of softwares that we use that cannot be accessible from home because of security reasons."
Following last week's lifting of the COVID-19 lockdown in Abuja, Lagos, and Ogun states, one of the first things most Nigerians did was to rush down to the banks. As Nairametrics had reported, it was quite dramatic, as long queues formed in front of different banks in Lagos and Abuja.
In line with safety guidelines, the bank customers were prevented from entering the banking halls all at once. Instead, the banks ensured that only a limited number of people were allowed inside at the same time. As a result, the crowd outside the banks kept increasing. This was the case throughout much of last week.
The reason those bank customers risked being infected by the Coronavirus as they violated social distancing whilst standing in those queues, is as sad as it is disturbing. During the month-long lockdown, many of them experienced various types of failed online banking transactions. This is why they stormed the banks in large numbers as soon as they could move freely again.
 Remote working made it impossible to assist customers
According to Mr. Mbanefo, a relationship manager in a bank (name withheld), working from home during the lockdown made it impossible to adequately assist customers who were having challenges. This is because many bank workers did not have access to some of the vital tools they would normally need to attend to such customers. He explained:
"One of the challenges of working from home as a banker is that there are lots of software that we use that cannot be accessible from home because of security reasons; not because they cannot be made available to us at home. For example, you cannot check people's account balance from your house. So, even though the software to do that can be made available for us at home, it can't.
"Also, having access to files that are saved in your work computer is key when you are working. But when you work from home as a banker, you cannot access such files. You also cannot use USB and other devices to copy them to your laptop. So, that's another challenge. 
"Note that all these are rules that can be relaxed if the society needs them to be. It's just that banks are very paranoid about security because we are handling money."
The same reason was echoed by most bankers who spoke to Nairametrics but refused to be named due to fear of losing their jobs.
But the main problem is all about technological inadequacy
Speaking to Nairametrics, a US-based Nigerian HR professional, Ikechukwu Ossi, explained that last week's bank rush was indicative of the adverse effects of banks' lack of technological preparedness. According to him, the Nigerian banking industry is comprised mainly of "face-to-face financial services providers who treat online/technology services as novel products designed for the elite or educated class of the society."
He also faulted the fact that Nigerian banks typically work 9-5, even as the skills required of most bankers are "basic" and focused mainly on banking.
READ MORE: Nigerian banks face gloomy future over low oil prices, coronavirus
Nigeria's banking industry needs drastic adjustments in a post-COVID-19 era
In his extensive emailed response to Nairametrics' inquiries, Ossi argued that the Nigerian financial sector needs to urgently begin to adapt to the realities caused by the COVID-19 pandemic. According to him, the post COVID19 banking in Nigeria will be drastically different in the following ways:
The need for increased usage of technology to add value to banking and the banking process. Therefore, Nigerian banks "will need to go aggressively digital overnight. Unfortunately, banks that are not prepared (or lack the platform to make this aggressive transition) will lose business to not only other big banks but to smaller niche banks who may be a tard more nimble!"
Big bank brands will need to re-earn their customer loyalty via their ability to adapt quickly. This is especially important, considering the fact that good customer service provision is expected to fall to an all-time low as businesses struggle to adapt to the changes wrought by COVID-19.
In terms of the future of work/how work is conducted for the bank employees, Ikechukwu Ossi noted that there will be a change in the required skill and competency requirements for talent within the industry.
"To illustrate my points, here are a few questions that Bank CEOs and CBN governor need to answer for themselves and maybe to shareholders – Why would a financial services institution in 2020 require a customer to visit a bank branch to complete an account opening or a loan application form? Why do we need this many employees (with all the inefficiencies) to handle a single banking transaction? Why have we not automated a majority of the banking transaction to improve efficiencies? Why do we need so many highly skilled banking employees and why do they need to work so many hours per week? In post COVID19, why do we need a 50-storey headquarter building?"
READ ALSO: What banks might do to avoid getting crushed by Oil & Gas Loans
Without a doubt, nobody could have envisaged with much certainty that the Coronavirus pandemic would have this much impact on the Nigerian economy and specifically, the banking industry. But one thing is clear now, and that is the fact that the future. And like Ossi noted in his concluding remarks, we do not need a crystal ball to tell us some of the inevitabilities, including those listed below:
Banks will be forced to operate highly efficient, highly automated/online and realtime banking operations
Efficiency requirements, Capialism and shareholder returns will cause a downward review of costs (employee costs being the top expense figure)
Lay-off though inevitable will probably not affect the highly skilled and multi-faceted banking talent. Also, the skill requirements to hire a talent will be different.
Also, the ways of working withing banking may likely improve; organizations have been forced to innovate and see the pros and cons of remote work. The expectations is for banks to improve on the efficiencies of remote working and reap the benefits therein.
I suspect that super-sized banks will continue to exist beside micro-sized/micro-finance banks – these smaller banks have shown they are nimble and because their size is easily adaptable to a changing business environment – this will appeal to a niche customer base who will remain loyal for this reason.
Linkage Assurance Plc proposes N500 million as final dividend for 2020, bonus issue on existing shares
In addition to the payment of the cash dividend of 5 kobo per share, shareholders will also be issued a bonus of 2 new shares for every 5 existing shares held in the company.
The Board of Linkage Assurance Plc has proposed a final dividend of N500 million and a bonus issue to existing shareholders of the company for the period ended 31st December 2020.
The company's Board made this announcement in a notification published on the website of the Nigerian Exchange Group Plc (NGX), stating that a dividend of 5 kobo per share will be paid on all the issued 9,999,999,994 ordinary shares of the company.
In addition to the payment of the cash dividend of 5 kobo per share, shareholders will also be issued a bonus of 2 (two) new shares for every 5 (five) existing shares held in the company, amounting to N2 billion.
READ: Linkage Assurance set to raise capital to N15 billion  
Qualifying conditions
The following conditions must be met by shareholders, to benefit from the recent bonus issue and dividend:
Only shareholders, whose names appear in the Register of Members at the close of business on the 30th of April, 2021 will be considered.
Shareholders must have completed the e-dividend registration and must have mandated the Registrar (Centurion Registrars) to pay their dividends directly into their bank accounts.
For the purpose of the dividend payment, the Register of Shareholders will be closed from 3rd to 10th of May, 2021.
Sequel to the aforementioned points, the dividend will be electronically paid to qualified shareholders on the 26th of May, 2021.
READ: UBA proposes N11.97 billion as final dividend for shareholders in 2020
What you should know
Linkage Assurance Plc had earlier declared a profit after tax of N2.4 billion in FY 2020, and consequently proposed a final dividend of 5 kobo per share.
It is pertinent to note that the firm did not declare any cash dividend last year. However, it announced a bonus issue of 1 (one) share for every 4 (four) shares held by existing shareholders, amounting to N1 billion in the same period.
Therefore, the recent bonus issue is 50% higher than what was declared in the preceding year.
Linkage Assurance shares is currently trading at 80 kobo at the time of writing this report.
To read related contents and for more insights, visit: https://stocks.nairametrics.com/
Access Bank moves to acquire BancABC Botswana
The Nigerian bank would buy just over 78% of BancABC Botswana for an undisclosed cash amount of about 1.13 times the book value plus a two-year deferred payment.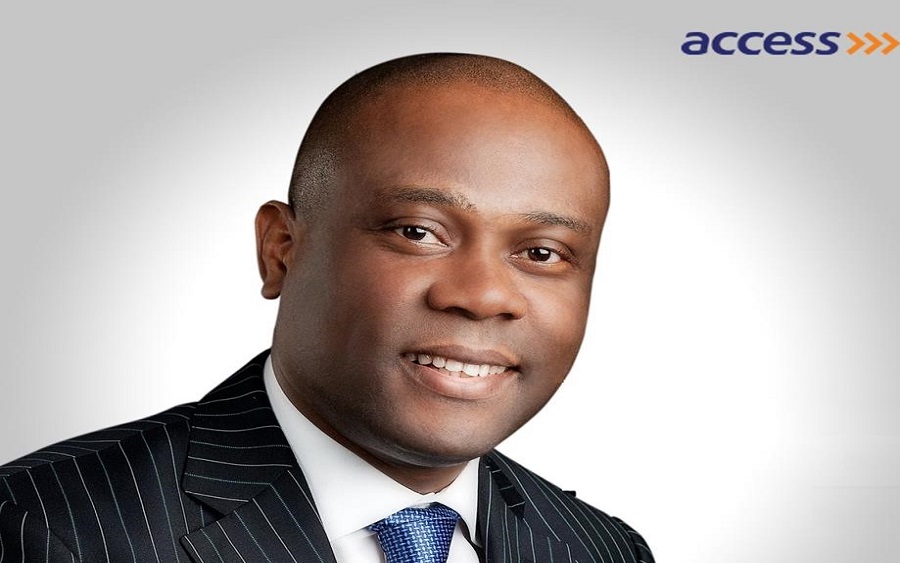 According to a memo published today, Access Bank, Nigeria's largest lender, has agreed to buy a majority stake in African Banking Corporation of Botswana for cash, only a month after buying a South African bank.
Stagflation and dollar shortages in Nigeria have frustrated industries and shrunk the lending sector, prompting Access Bank to extend across the African continent. Atlas Mara said in a statement on Monday that the Nigerian bank would buy just over 78% of BancABC Botswana for an undisclosed cash amount of about 1.13 times the book value plus a two-year deferred payment.
Access Bank now has a presence in ten African countries thanks to the agreement with ABC Holdings, a local subsidiary of Atlas Mara, a London-listed company. It should be completed by the end of the second quarter.
Herbert Wigwe, the Chief Executive Officer of Access Group, told the public that the company is focused on growth. "We remain committed to a focused and deliberate expansion strategy in Africa, which we believe will generate solid, long-term returns," the bank said.
According to Access Bank, BancABC is Botswana's fifth-largest bank, with a strong retail loan portfolio and plans to expand into corporate and small-to-medium-sized business lending. Nigerian lenders have been looking for new ways to increase profits in the face of slowing domestic inflation, falling government bond yields, and an increase in restructured loans as a result of the COVID-19 pandemic.
In March, Access Bank paid $60 million for a majority stake in South Africa's Grobank, making it the first Nigerian bank to enter the country. It has also recently signed agreements in Zambia and Mozambique. Access Bank is restructuring into a holding firm to drive its international growth with more than $16 billion in reserves and an emphasis on corporate and retail banking.
Nairametrics | Company Earnings
Access our Live Feed portal for the latest company earnings as they drop.