Updated: Gender Balance, looking at the board composition of top banks on the NSE
While the agitation for better representation continues, it is important to bear in mind that the issue is not merely about increasing the numbers but getting the perfect fit for the positions.
Corporate governance is more than just putting together a team of men and women to run the affairs of an organization. It is also about bringing together sound minds with varied experiences and skills, and placing in their care the success or otherwise of a firm.
For Nigerian financial institutions, particularly the banks, there is much curiosity about the composition of their board of directors. Note that this curiosity is not just about the competence of the individuals that comprise these boards of directors, but also about the gender representation therein. Recent happenings in the corporate space have shown that no gender has a monopoly on competence.
In this article, we have examined the board composition of top banks listed and trading on the Nigerian Stock Exchange, to understand and illustrate the gender representation in their corporate governance structures.
(READ MORE: NSE hosts first-ever digital closing gong ceremony)
---
Access Bank Plc
Access Bank's board of directors is led by a woman, Dr. Ajoritsedere Awosika, who replaced Mrs. Mosun Belo-Olusoga in January 2020.
According to information obtained from Access Bank's Q1 unaudited report, the 14-member board of directors has 2 female Executive Directors namely – Ms. Hadiza Ambursa and Mrs. Chizoma Okoli. There are also 3 female Non-Executive Directors — Mrs. Anthonia Olufeyikemi Ogunmefun, Mrs. Ifeyinwa Osime, and Dr. Ajoritsedere Awosika the current board Chairman.
Based on the foregoing, we can see that there is 35.71% female representation on the Access Bank board, as against 64.29% male representation. Although this is not balanced, by all means, the 35.71% female representation is well over the 12% average that seems to be the norm in Nigeria. It is important to also note that Access Bank lost 3 directors with two retiring and one resigning respectively. 2 out of the three were men and resigned March 30th and 31st respectively. This adjusted the gender balance significantly in favour of women. The bank is yet to announce if it will be replacing the board members with women or men.
---
United Bank for Africa Plc
The United Bank for Africa Plc has 19 members on its board of directors, with Tony Elumelu as Board Chairman. Out of this number, there 4 female Non-Executive Directors namely— Foluke Abdul-Rasaq, Owanari Duke, Erelu Angela Adebayo, and Angela Aneke. This indicates a 21.05% representation.
In addition to this, one has to give this bank credit because a lot of competent females are also seen holding key management positions across the group as you can see below:
The Regional CEOs for West Africa 1 and 2 are women – Abiola Bawuah and Amie Ndiaye Sow. Also, UBA's operations in New York, Burkina Faso, Gabon, Liberia, and Cote d'Ivoire are headed by female bosses – Adesola Yomi-Ajayi, Noellie Tiendrebeogo, Chioma Mang, Nkechi Arizor and Sarata Kone.
(READ MORE: NSE promotes gold as a viable option in the current investment landscape)
---
Zenith Bank Plc
Zenith Bank Plc's board of directors is comprised of 13 members, with only one woman in the mix. This 7.69% female representation appears to be unfair, although one can take solace in the fact that there are females occupying other top management positions in the company.
Note that Dr. Adaora Umeoji is the Deputy Managing Director of Zenith Bank and the only female on the company's board of directors. Zenith Bank has a total of 51.8% male and 48.2% female out of a total of 5,982.
(READ MORE: NSE launches Growth Board to attract SMEs with growth potentials)
---
Stanbic IBTC Holdings Plc
This company's board of directors is made up of 10 members and led by Basil Omiyi who serves as the Non-Executive Chairman. There are 4 female Non-Executive Directors who are – Ifeoma Esiri, Ngozi Edozien, Nkemdilim Cay Uwaje, and Salamatu Suleiman. This shows 40% female representation and 60% male.
In a similar assessment done in 2016, Stanbic-IBTC Holdings Plc had the highest percentage of women on its board at 42.85% (3 out of 7 members), compared to other banks. Stanbic IBTC has about 2,936 employees with 57.4% male compared to 42.6% female.
(READ MORE: Focus on private sector response to COVID-19 pandemic in Africa)
---
FCMB Group Plc
FCMB Group is governed by a board led by the Non-Executive Chairman Oladipupo Jadesimi. Out of the 10 members on this board, there is only one female and her name is  Mrs. Olapeju Sofowora. She is a Non-Executive Director.
Note that there is no female Executive Director on the board, and the Chief Executive Officer is male. The current structure on the board shows 10% female representation and 90% male. In terms of employees, out of the total 3,893 strong workforce there are 60% male and 40% female out
(READ MORE: Pick and mix in Nigeria's response to coronavirus – FBNQuest)
---
FBN Holdings Plc (First Bank)
The 10-member board is led by Dr. Oba Otudeko as Chairman. The female members of the board include Otunba (Mrs ) Debola Osibogun, Cecilia Akintomide OON, and Oluwande Muoyo as Non-Executive Directors and Independent Non-Executive Directors. Note that this is no coincidence as it appears to be in line with FBN's culture of giving 30% representation to the fairer gender.
It should also be noted that across FBN Holdings's subsidiaries, women are known to hold key positions. The Chairman of the company's main subsidiary (i.e., First Bank of Nigeria Ltd) is a vibrant and well-known female boss by the name Ibukun Awosika.
Note, this is the board representation for FBNH, the holding company that includes First Bank Plc.
(READ MORE: These three directors were recently "removed" from Trans-Nationwide's board)
---
Union Bank of Nigeria Plc
There are three females and ten males on Union Bank's board of directors. The women are Mrs. Beatrice Hamza Bassey (the Acting Board Chairman), Mrs. Furera Isma Jumare, and Mrs. Obafunke Alade Adeyefa. This represents just 23.08% female representation on the Union Bank board of directors.
In terms of employees, the bank has 38.8% female workforce as against 61.2% male.
---
Guaranty Trust Bank Plc
Guaranty Trust Bank Plc is another Nigerian bank that has a woman chairing the board of directors. The 14-member board is headed by Mrs. Osaretin Demuren, with Ms. Imoni Akpofure and Mrs. Victoria Adefala as Non-Executive Directors. Meanwhile, Mrs. Miriam Olusanya serves as an Executive Director on the board. This makes it a total of 4 females compared to 10 males, with the females representing 28.57%.
The bank has a total of 3,509 employees out of which 54.3% are male and 45.7% are female.
(READ MORE: COVID19 Response: Leadway Assurance commits N135 million in PPE equipment, test kits, foodstuff)
---
Gender distribution across major Nigerian banks
There appears to be an improvement in female appointments in boards of top banks in the country, as they join their male counterparts in the corporate governance world. While the agitation for better representation continues, it is important to bear in mind that the issue is not merely about increasing the numbers but getting the perfect fit for the positions.
---
NOTE: This article has been updated to maintain consistency in our assumptions. A previous version of this article was published on the 24th of April 2020.  Also, note that the information used in the report were obtained from the most recently published financial statements of the banks. 
Updated: President Buhari appoints new Service Chiefs
President Buhari has appointed new Service Chiefs to replace the former with immediate effect.
President Muhammadu Buhari has appointed new Military Service Chiefs, and congratulated the outgoing Service Chiefs for efforts of "enduring peace to the country."
The appointments was disclosed by Presidential media aide, Femi Adesina in a social media post on Tuesday.
Adesina said: "PMB appoints new Service Chiefs. Maj Gen LEO Irabor, CDS, Maj Gen I Attahiru, Army, Rear Adm AZ Gambo, Navy, AVM IO Amao, Air Force. He congratulates outgoing Service Chiefs on efforts to bring enduring peace to the country."
President Buhari had come under heavy criticism in the last couple of years over his failure to sack the Service Chiefs for failing to tackle insecurity in the country.
"I have accepted the immediate resignation of the Service Chiefs, and their retirement from service. I thank them all for their overwhelming achievements in our efforts at bringing enduring peace to Nigeria, and wish them well in their future endeavours," Buhari disclosed in a separate statement.
I have also appointed new Service Chiefs, to replace the retired officers:

Major-General Leo Irabor, Chief of Defence Staff

Major-General I. Attahiru, Chief of Army Staff

Rear Admiral A.Z Gambo, Chief of Naval Staff

Air-Vice Marshal I.O Amao, Chief of Air Staff.

— Muhammadu Buhari (@MBuhari) January 26, 2021
What you should know: The outgoing Service Chiefs were appointed by President Buhari in 2015 and despite clamour from several quarters for the President to replace them with fresh blood, nothing happened until today's announcement.
BREAKING: CBN retains MPR at 11.5%, holds other parameters constant
The CBN voted unanimously to keep the Monetary Policy Rate (MPR), at 11.5% and other parameters constant.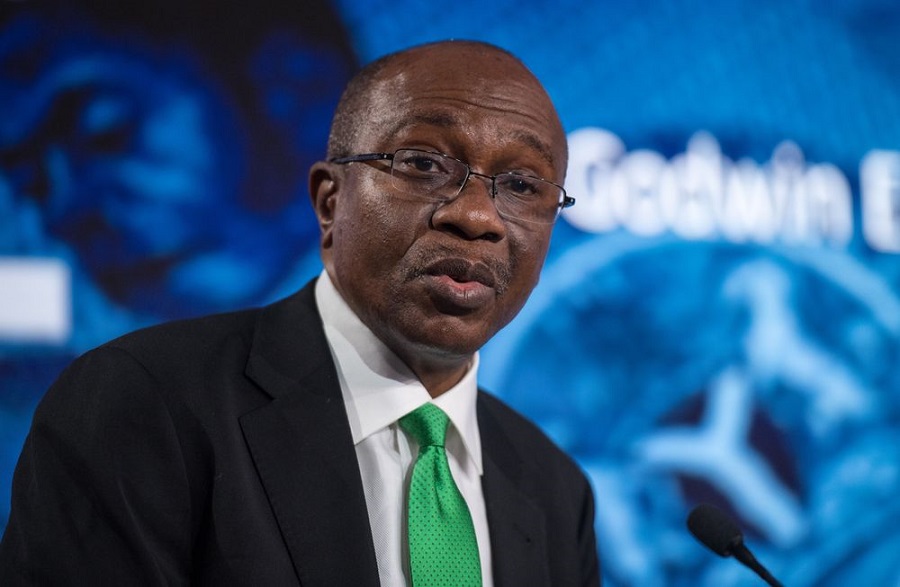 The Monetary Policy Committee (MPC), of the Central Bank of Nigeria (CBN), has voted unanimously to retain the Monetary Policy Rate (MPR) at 11.5%
This was disclosed by Governor, CBN, Godwin Emefiele while reading the communique at the end of the MPC meeting on Tuesday 26th January 2021.
Other parameters such as Cash Reserve Ratio (CRR), Liquidity ratio, and asymmetric corridor remain unchanged.
Highlights of the Committee's decision
MPR retained at 11.50%
The asymmetric corridor of +100/-700 basis points around the MPR
CRR was retained at 27.5%
While Liquidity Ratio was also kept at 30%
More details shortly…
FG says N10 billion disbursed funds not only for Covid-19 vaccines
FG has clarified that the N10 billion it earlier disbursed was not only for the development of Covid-19 vaccines.
The Ministry of Finance, Budget and National Planning has said that the N10 billion it released for vaccine development is not only for the production of Covid-19 vaccines.
This was disclosed by the Director-General of the Budget Office, Mr. Ben Akabueze, representing the Finance Minister during a meeting with the National Assembly Joint Committee on Health on Monday, reported by NTA.
Following the announcement of the disbursement of the sum of N10 billion to the Ministry of Health for the development of Covid-19 vaccine, the Joint Committee scheduled a meeting with the Ministers of Finance and Health for clarifications on the funds.
READ: Covid-19: EU says it will force vaccine companies to respect supply contract
"The joint committee is invited to note that N10 billion has been released, to the Federal Ministry of Health under the budgetary vote referenced in above," Akabueze said.
Ibrahim Oloriegbe,  Chairman, Senate Committee on health, said the Committee wanted to know what the use of the funds was for and urged against the implementation of a lockdown.
"We got to see that what was released was in line with what was already there, for preparing the country for all other vaccines arrangements
"So our economy, we only need to live with covid, we cannot with due respect, contaminate Nigeria with a lockdown, it will badly affect our economy," Oloriegbe said.
READ: Covid-19: U.S. donates field hospital worth $1.3m to Nigeria
The committee also said the total aim is to see how Nigeria can develop its capacity towards the development of vaccines,
The Joint Committee, therefore, resolved that the Minister of Health who was absent at the meeting should appear before it on Tuesday for a breakdown on the proposed use of the funds.
What you should know: Nairametrics reported last week that the Federal Government, through the Ministry of Finance, announced the sum of N10billion for the production of vaccines in Nigeria, to fight the coronavirus.