Airtel loses over 100,000 subscribers in one month, as Glo chases MTN's market share
Airtel lost over 100,000 subscribers in Nigeria between December 2019 and January 2020. While Airtel Nigeria's subscribers declined,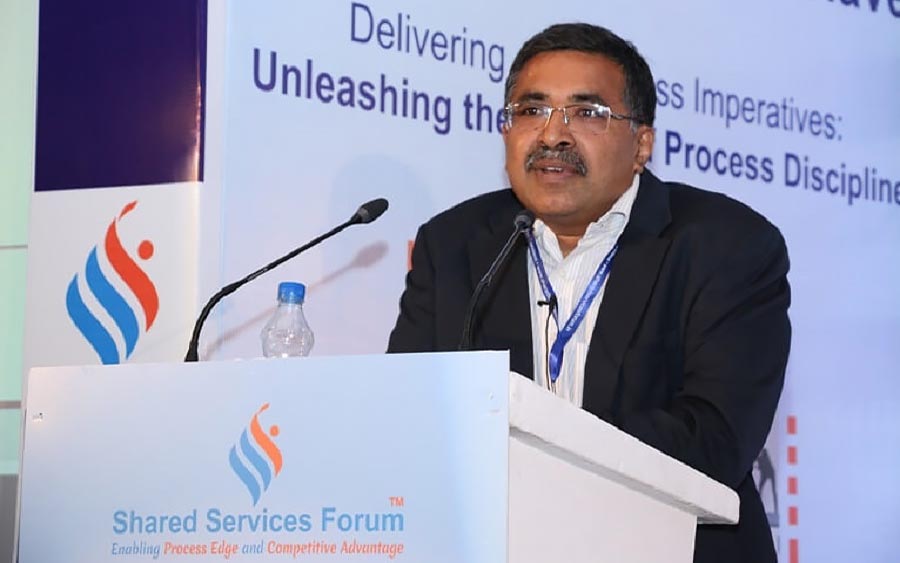 Despite massive media campaigns over the last few months, Airtel lost more than 100,000 subscribers in Nigeria between December 2019 and January 2020.
But while Airtel Nigeria's subscriber base declined, it's rivals –MTN Nigeria and Globacom–recorded growth in their total number of their respective active subscribers.
Based on the performance indicators for January, it appears that Airtel's strategy of using top Nollywood actors in its numerous commercials have failed to appeal to market audiences.
(READ MORE: Airtel Africa receives NCC approval to acquire 10 MHz spectrum for $94 million)
Losers in the telco market
According to the telephone service report which was recently released by Nigerian Communications Commission (NCC), Airtel Nigeria accounted for 49.9 million subscribers in January 2020, a slight decline compared to the 50.1 million it had in December last year.
Note that Airtel and Globacom have recently been on each others' jugulars, vying for market share in a bid to occupy the number two position in the Nigerian telecoms industry. But now that Globacom has finally pulled ahead of Airtel, the question remains about how long it can manage to maintain the number two position right behind MTN Nigeria.
In the meantime, 9mobile continues to struggle. The company, which was formerly known as Etisalat, has been losing its subscribers since a recent change in ownership led to a brand name change.
Based on the latest report by the NCC, 9mbile is now the highest loser, with its subscriber base declining by over 484,000 in January alone.
Prior to January 2020, 9mobile had 13.6 million subscribers in December. That number now stands at 13.1 million. The last time the network provider surpassed 15 million active subscribers was in May last year.
The gainers of the telco market
The NCC report showed that Globacom's subscriber based increased by 55,509 to hit 51.75 million in January, up from 51.70 million in December 2019. It is believed that the surge in Globacom's subscribers has been its aggressive marketing which has helped it to secure 27.85% of the market share.
Just like Airtel Nigeria, the Mike Adenuga-owned company has been using top celebrities to push for market share. Luckily for Globacom, the expensive media budget has been reflective on its subscriber base. Unfortunately, the same cannot quite be said for Airtel Nigeria which holds 26.92% of the market.
(READ MORE: Data War: MTN gains 8.18 million subscribers, as Airtel edges Glo, 9mobile in 2019)
On its part, MTN Nigeria has continued  to maintain its position as the leader in the Nigerian telecoms industry. The company was the biggest gainer in the month of January, having added 1.93 million subscribers to its already existing 68.7 million subscribers as of December. This has, therefore, increased MTN's total active subscribers to 70.6 million in January 2020.
This means the Y'ellow firm account for 38.06% of the market share. Altogether, the industry recorded an increase from 184.4 million telephone subscribers in December to 185.7 million subscribers in January 2020.
Data war changes the status quo
While Globacom is ahead of Airtel Nigeria in total subscribers, Airtel Nigeria is second highest in terms of data; right behind MTN Nigeria. Airtel Nigeria's data subscribers increased to 35.5 million in January from 34.5 million.
Globacom was behind with 29.2 million subscribers , although this is an increase compared to the 28.9 million it recorded in December 2019.
The difference between Airtel and Globacom in the total number of data subscriber is network service for browsing.Globacom users have often complained about poor network service.
In the data war, MTN Nigeria held no punches in its bid to dominate the market. The company continues to lead in both total active subscribers and data subscribers. MTN Nigeria's subscribers increased to 55 million in January from 54 million in. December.
But while MTN Nigeria, Airtel Nigeria, and Globacom experienced a surge in their subscriber base, 9mobile keep declining. The company's total data subscriber base dropped from 8.06 million in December to 8.04 million in January. 
WHO approves protocol for phase 3 clinical trials for COVID-19 herbal medicine
A COVID-19 herbal medicine has gained approval by WHO for phase 3 clinical trial.
The World Health Organization (WHO), in collaboration with the African Centre for Disease Control and Prevention and the African Union Commission for Social Affairs, has approved a protocol for phase 3 clinical trials of herbal medicine for Covid-19.
The Regional Expert Committee on Traditional Medicine for Covid-19, which was formed by the 3 institutions, while giving the approval also endorsed a charter and terms of reference for the establishment of a data and safety monitoring board for herbal medicine clinical trials.
The Director Universal Health Coverage and Life Course Cluster at WHO Regional Office for Africa, Dr Tumusiime, said, "Just like other areas of medicine, sound science is the sole basis for safe and effective traditional medicine therapies. The onset of COVID-19, like the Ebola outbreak in West Africa, has highlighted the need for strengthened health systems and accelerated research and development programmes, including on traditional medicines.''
The technical documents that were approved are aimed at empowering and developing a critical mass of technical capacity of scientists in Africa to conduct proper clinical trials to ensure quality, safety and efficacy of traditional medicines in line with international standards.
This appears to add to the global effort to develop vaccines for the coronavirus disease, which are at different trial stages. The WHO had disclosed that there are well over 100 Covid-19 vaccines currently under development across the globe with about 8 of them at the phase 3 trial stage.
The phase 3 clinical trials are quite crucial in fully assessing the safety and efficacy of a new medical product. The data safety and monitoring board will ensure that the accumulated studies data are reviewed periodically against participants' safety.
The late-stage trial will also make recommendations on the continuation, modification or termination of a trial, based on evaluation of data at predetermined periods during the study.
Dr Tumusiime explained that if a traditional medicine product is found to be safe, efficacious and quality assured, the WHO will recommend for a fast-tracked, large-scale local manufacturing. The WHO also noted that through the African Vaccine Regulatory Forum, there is now a benchmark upon which clinical trials of medicines and vaccines in the region can be assessed and approved in less than 60 days.
The Expert Committee Chairman, Professor Motlalepula Gilbert Matsabisa said, "The adoption of the technical documents will ensure that universally acceptable clinical evidence of the efficacy of herbal medicines for the treatment of COVID-19 is generated without compromising the safety of participants."
The 25-member Regional Expert Advisory Committee on Traditional Medicine for Covid-19 was mandated to support countries to improve on research and development of traditional medicine based therapies against the virus.
It is to also provide guidance on the implementation of the approved protocols to generate scientific evidence on the quality, safety and efficacy of herbal medicines for Covid-19.
COVID-19 Update in Nigeria
On the 20th of September 2020, 97 new confirmed cases and 3 deaths were recorded in Nigeria.
The spread of novel Corona Virus Disease (COVID-19) in Nigeria continues to record increases as the latest statistics provided by the Nigeria Centre for Disease Control reveal Nigeria now has 57,242 confirmed cases.
On the 20th of September 2020, 97 new confirmed cases and 3 deaths were recorded in Nigeria, having carried out a total daily test of 2,609 samples across the country.
To date, 57,242 cases have been confirmed, 48,569 cases have been discharged and 1,098 deaths have been recorded in 36 states and the Federal Capital Territory. A total of 482,321  tests have been carried out as of September 20th, 2020 compared to 479,712 tests a day earlier.
COVID-19 Case Updates- 20th September 2020,
Total Number of Cases – 57,242
Total Number Discharged – 48,569
Total Deaths – 1,098
Total Tests Carried out – 482,321
According to the NCDC, the 97 new cases were reported from 12 states- Lagos (46), Kwara (12), Rivers (11), Adamawa (4), Niger (4), Ogun (4), Osun (4), Ekiti (3), Imo (3), Kaduna (3), Plateau (2), FCT (1).
Meanwhile, the latest numbers bring Lagos state total confirmed cases to 18,943, followed by Abuja (5,551), Oyo (3,231), Plateau (3,231), Edo (2,611), Kaduna (2,348), Rivers (2,243), Delta (1,799), Ogun (1,766), Kano (1,734), Ondo (1,597), Enugu (1,234), Ebonyi (1,038), Kwara (1,025), Abia (881), Katsina (848), Osun (817), Gombe (799), Borno (741), and Bauchi (689).
Imo State has recorded 562 cases, Benue (473), Nasarawa (448), Bayelsa (394),  Jigawa (322), Ekiti (317), Akwa Ibom (288), Niger (254), Adamawa (234), Anambra (232), Sokoto (161), Taraba (95), Kebbi (93), Cross River (85), Zamfara (78), Yobe (75), while Kogi state has recorded 5 cases only.
READ ALSO: COVID-19: Western diplomats warn of disease explosion, poor handling by government
Lock Down and Curfew
In a move to combat the spread of the pandemic disease, President Muhammadu Buhari directed the cessation of all movements in Lagos and the FCT for an initial period of 14 days, which took effect from 11 pm on Monday, 30th March 2020.
The movement restriction, which was extended by another two-weeks period, has been partially put on hold with some businesses commencing operations from May 4. On April 27th, 2020, Nigeria's President, Muhammadu Buhari declared an overnight curfew from 8 pm to 6 am across the country, as part of new measures to contain the spread of the COVID-19. This comes along with the phased and gradual easing of lockdown measures in FCT, Lagos, and Ogun States, which took effect from Saturday, 2nd May 2020, at 9 am.
On Monday, 29th June 2020 the federal government extended the second phase of the eased lockdown by 4 weeks and approved interstate movement outside curfew hours with effect from July 1, 2020. Also, on Monday 27th July 2020, the federal government extended the second phase of eased lockdown by an additional one week.
On Thursday, 6th August 2020 the federal government through the secretary to the Government of the Federation (SGF) and Chairman of the Presidential Task Force (PTF) on COVID-19 announced the extension of the second phase of eased lockdown by another four (4) weeks.
READ ALSO: Bill Gates says Trump's WHO funding suspension is dangerous
Godwin Obaseki wins Edo State governorship election
Incumbent governor, Godwin Obaseki emerged winner in the Edo State gubernatorial election.
Independent National Electoral Commission(INEC) has declared Godwin Obaseki the winner of the Edo State gubernatorial election today.
Mr. Obaseki will return as the Governor of the state for a second term.
The results were declared by INEC on Sunday afternoon after the results were counted from all LGA's on Saturday.
Obaseki had 307,955 votes, which was enough to be declared a clear winner over Ize-Iyamu's 223,619 votes.
Obaseki took to his Twitter handle to thank the people of Edo State for their votes. He stated,
"Words fail me in saluting our teeming supporters who displayed immense courage in the face of threats, intimidation and brutalization. The collective will of Edo people made it possible for us to triumph over godfatherism. Congratulations to all Edo people. This is our victory!"
Words fail me in saluting our teeming supporters who displayed immense courage in the face of threats, intimidation and brutalization. The collective will of Edo people made it possible for us to triumph over godfatherism. Congratulations to all Edo people. This is our victory! pic.twitter.com/4X4Lfk3wMb

— Godwin Obaseki (GGO) (@GovernorObaseki) September 20, 2020