External reserves to fall below $30 billion, more forex restrictions expected
Analysts have predicted the foreign reserves to fall below $30 billion if some measures are not taken.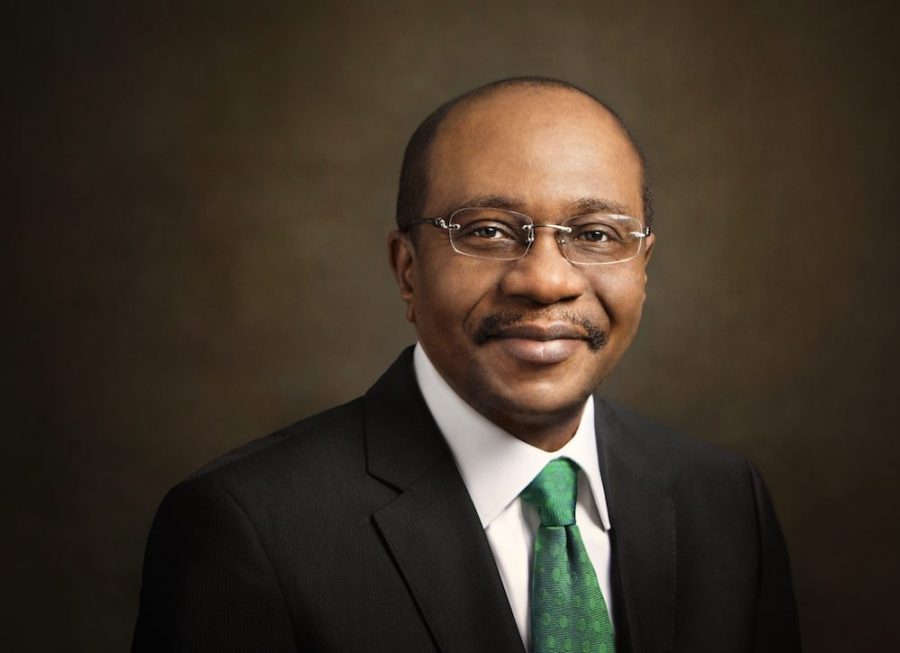 The travel restrictions and other measures being implemented around the world in order to curb the Coronavirus pandemic has led to the shutdown of the global economy.
The Sub-Saharan region in Africa is not immune from the economic shock caused by the coronavirus outbreak. The oil exporters from the sub-region have been seriously hit hard by the crash in crude oil prices which is compounded by drop in demand due to a series of lockdowns and restrictions being carried out globally.
Renaissance Capital (Rencap), in its analysis, revised down the growth forecast for Sub-Sahara Africa from 3.5% to 1.3% which is occasioned by deteriorating external reserves and weakened currencies.
The crash in crude oil prices has made the already fragile Nigeria's economy vulnerable to recession. This is because about 60% of the Federal Government's revenue and 90% of their export revenue comes from oil.
[READ MORE: Why you should be worried about the latest drop in external reserves)
Analysts have predicted the foreign reserve to fall below $30 billion if some measures are not taken.
Although oil may only account for 9% of GDP, it had generally been acknowledged as an important facilitator of economic activity.
As a reaction to the crash in crude oil prices, coupled with a sharp decline in the country's foreign reserve, the Central Bank of Nigeria (CBN) on March 20, announced the collapse of the multiple exchange rate and the unification of the official rate, rate to BDC operators and the rate for importers and exporters (I&E) window.
The apex bank also devalued the naira at the I&E window to N380 per dollar from N365 per dollar. The bank's rate has also been adjusted from N306 per dollar to N360 per dollar. However, the devaluation fell short of the fair value which should be N410 per dollar.
Analysts from Rencap, however, are suggesting that the value of the Naira should be closer to N450 per dollar rather than N400 per dollar.
Following a significant drop in the country's foreign exchange earnings and huge import demand, the Naira will continue to come under pressure to depreciate further as Nigeria's foreign reserves continue to decline rapidly. Going by the trend in 2014/2015, when the country was faced with the similar circumstance of the crash in oil prices, the external reserves is going to be declining by $1 billion monthly over the next 6 months.
At that rate, the external reserves, which was about $36.3 billion as at February, is expected to go below $30 billion by September.
However, the extent of the decline in foreign reserve depends on the success or otherwise of the import restriction policy, which was done in 2016. It is also expected that a decline in demand, as a result of the lockdown and weaker naira, is expected to adversely affect imports. From the report, there is a probability that the CBN, will impose forex restrictions in order to maintain the stability of the naira without depreciating.
Most economic and financial experts have always criticized the forex restriction policy of the CBN. They have advised that rather than restrict access to foreign exchange, the Federal Government should come up with the right policies and incentives to encourage investment and diversification thereby driving competition and productivity.
[READ ALSO: Nigeria's External Reserves plunge to $40.3 billion as devaluation concerns brew)
In a related development, the Rencap analysts are of the view that the devalued rate is expected to increase the Naira revenue of the government and mitigate the crash in oil prices.
They are also of the opinion that this is the best time to do away with fuel subsidy especially with the crash of oil prices. The forex rate adjustment for imported petrol at N360 per dollar shows that the market price of petrol should be N95 per litre. So this means that the government is making a surplus of N30 per litre.
elev8 launches new Nigeria Academy, to host event series on Nigeria's digital future
The event will bring together experts in business, digital technology and economic development to amplify Nigeria's digital dialogue.
Global technology training company elev8 is delighted to announce the launch of its new academy in Lagos with a series of online events focused on digital transformation in Nigeria.
The Knowledge-based Economy – A Pathway to Nigeria's Digitally Enabled Future is an opportunity for business leaders to participate in Nigeria's digital dialogue with industry experts, technology trailblazers and government leaders.
C-suite executives and digital leaders across the country are invited to join elev8 for a special series of events exploring the impact of new technologies and digitalization, as well as the potential risks to economic growth, such as Covid-19.
Digital enablement is increasingly becoming a hot topic for global businesses. In the next few years, the digital economy is projected to be responsible for a quarter of global GDP.
Across the world, businesses are accelerating digital adoption to establish a competitive edge, drive growth and ensure efficiency. For Nigeria to compete on the world stage, investment in new technologies and skills is essential in supporting a transition to a knowledge-based economy.
Digital Event: The Knowledge-based Economy – A Pathway to Nigeria's Digitally Enabled Future
30 November – 3 December
The event will commence with the release of a cutting-edge research report on November 30. Produced in conjunction with BusinessDay Research and Intelligence Unit.
The report examines the impact of digital transformation on Nigeria's economic growth over the next three years.
On December 1, participants will gain valuable insight on the digital strategies and tactics deployed by leading market players in an exclusive masterclass, Digitize or Die, hosted by award-winning technology and digital innovator, Sabine VanderLinden.
The event will close on Thursday, December 3 with a live digital dialogue, featuring an expert panel of digital specialists, government figures, and business leaders, looking at the ways that digitization will impact Nigeria's economic development.
To find out more, or register for the event, please visit: www.elev8me.com/nigeria20
ValuAlliance distributes value fund of N10 per unit for H1, 2020
ValuAlliance Value Fund has declared the distribution to unit holders, the sum of N10.00/unit for the financial year ended June 30, 2020. 
ValuAlliance Value Fund ("Value Fund" or the "Fund"), formerly called the SIM Capital Alliance Value Fund, has declared the distribution to unit holders, the sum of N10.00/unit for the financial year ended June 30, 2020. 
This is according to a notification by the firm, sent to the Nigerian Stock Exchange market and seen by Nairametrics.
The latest distribution indicates a decline of N1/unit when compared to its distribution in the corresponding period last year. 
(READ MORE: SEC reinstates DEAP Capital's Board)
The key highlights of the recent notification include:
Annual General Meeting Date: 21st December 2020

 

AGM Venue: 33A Alfred 

Rewane

 (Kingsway) Road, Ikoyi, Lagos, Nigeria

 

Proposed Distribution: ₦10/unit

 

Qualification Date: 9th December 2020 

 

Closure of Register Date: 10th December 2020 

 

Payment Date: 23rd December 2020

 
What you should know 
 

The Value Fund is a closed-end Fund registered and regulated by the Securities and Exchange Commission (SEC), whose units are listed on the main board of the

NSE.

 

Th

e Value Fund

 

for the year ended June 30, 2020 

achieved 

a 

g

rowth of 2.83%

 

Year-on-Year, with a cumulative return

 of 125.32% since inception, which translates to a 9-year Internal Rate of R

eturn (IRR) of 12.06%.
Nigeria generates N416.01 billion from Company Income Tax in Q3 2020
Total company income tax generated increased by 3.48% in Q3 2020, compared to N402.03 billion recorded in Q2 2020.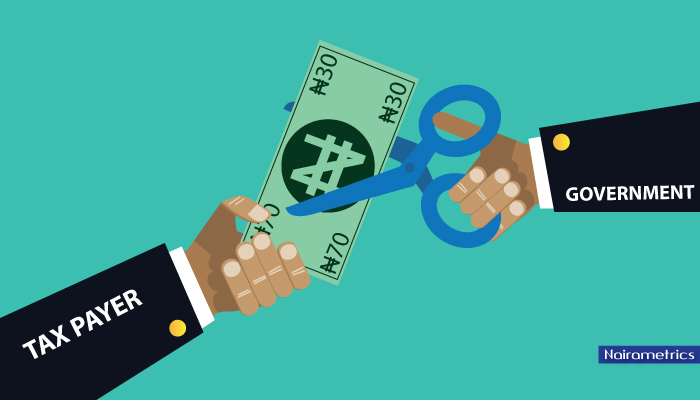 Nigeria generated the sum of N416.01 billion from Company Income Tax (CIT) in the third quarter of 2020. This was revealed in the Company Income Tax by Sectors report, recently released by the National Bureau of Statistics (NBS).
According to the report, the total CIT generated increased by 3.48% in Q3 2020, compared to N402.03 billion recorded in the previous quarter (Q2 2020). It reduced by 20.13% compared to N520.89 billion recorded in the corresponding quarter (Q3) of 2019.
READ: Nigeria's Value Added Tax collection dips slightly in Q1 2019
READ: VAT revenue may have hit 4 year high in 2018
Highlights
Company income tax generated year-to-date sums up to N1.11 trillion as against N1.26 trillion in the comparable period of 2019.
Professional Services including Telecoms generated the highest amount of CIT with N55.52 billion generated, closely followed by Other Manufacturing with N42.03 billion.
Banks & Financial Institutions generated a sum of N24.05 billion.
Mining generated the least, closely followed by Textile and Garment Industry and Local Government Councils with N120.93 million, N167.51 million, and N321.72 million generated respectively.
READ: FBN Holdings Plc posts Profit of N21.9 billion in Q3 2020
Out of the total amount generated in Q3 2020, N244.70 billion was generated as CIT locally, while N70.34 billion was generated as foreign CIT payment. The balance of N100.97 billion was generated as income taxes from other payments.
Automobiles and Assemblies grows CIT by 994%
In terms of sectors with the highest increase in company income tax remittances, the Automobiles and Assemblies sector grew its CIT by 994%, from N81.6 million in Q2 2020 to N892.7 million. It was closely followed by the Gas sector, which grew its CIT by 626% to stand at N4.76 billion from N655.5 million.
READ: FG rejects calls for tax reduction, offers tax relief for donors to intervention funds
On the flip side, transport and haulage services recorded the highest decline in company income tax, as it reduced by 76% to stand at N7.35 billion from N31.1 billion. This is closely followed by Banks and financial institutions, which declined by 51% to stand at N24.1 billion.
READ: Unity Bank Plc posts gross earnings of N11.04 billion in Q3 2020
Bottom line
The rise in company income tax is an indication of the Nigerian government's move to improve the generation of revenue from the fiscal side as against oil exportation. However, the halt in economic activities due to the COVID-19 pandemic contributed to the year-on-year decline in company income tax.