Nigerians recount loses to crypto fraud
Billions of dollars have been lost from the ignorance of people who are new to the cryptocurrency market to crypto scammers.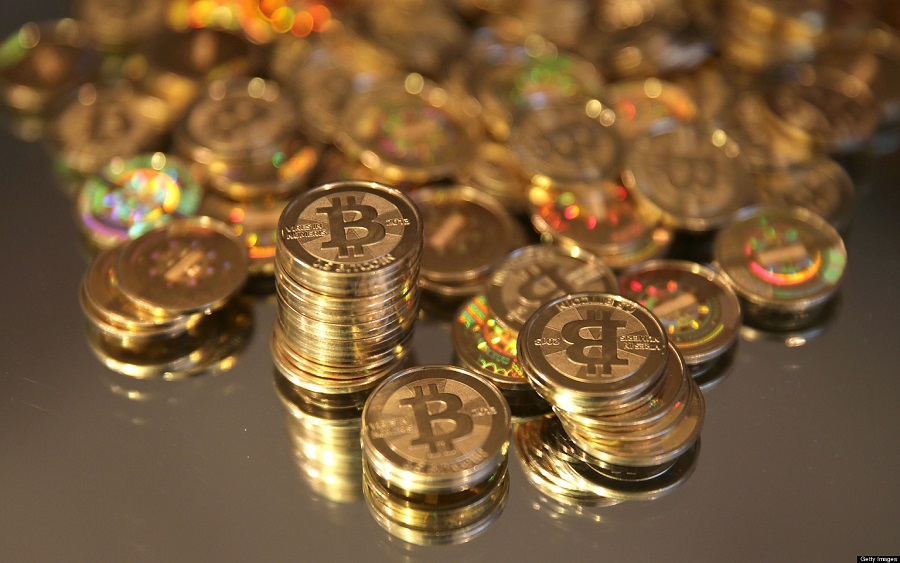 It is expected of every discerning investor to make thorough inquiries or seeking the services of professionals before taking certain investment decisions. In most cases, several Nigerians do not care about these guidelines and they usually get their fingers burnt.
Miss Bibi Umo, a young Corps member, is one of such unsuspecting investors. She invested about $1300 cumulated from her annual savings in a crypto fund, Nigerian Calabar Company.
The company targeted her and other unsuspecting members of the public through the aggressive social media campaign, urging them to invest with a promise of 2% interest daily, 14% weekly and 50% monthly.
According to her, the offer, which she subscribed to in December 2018, was too good to ignore, a move that made her lost her savings. Unknown to her, the investment and returns are a mirage.
Another investor, Miss Bimbo, opened a Bitsane account ( an Irish crypto Exchange), around May 2019. After three weeks of crypto trading, "I was trying to transfer XRP out to bitcoin or cash or anything, and it kept saying 'temporarily disabled.'
"I knew right away there was some kind of problem. I went back in to try to look at those tickets to see if they were still pending, and you could no longer access Bitsane."
XRP is a cryptocurrency used by the Ripple payment network.
Chidi Kanu, a graphic designer at an interior firm is another victim that believed she was fleeced. In her case, she invested $300 in a Nigerian cryptocurrency provider called Satowallet, hoping to keep his crypto coins safe.
A few months later, Chidi couldn't access his crypto wallet, even after sending numerous emails to Satowallet. The firm went offline, claimed it had technical with its servers on its webpage.
It is important to note that though Umo, Bimbo and Kanu might appear fleeced, there are several reputable cryptocurrencies, with no case(s) of fraud or alleged fraud. Some of them are Bitcoin, Ripple, Litecoin, Bitcoin Cash, Ethereum, and Cardano among others.
The Federal Government, through the Securities and Exchange Commission, on its own part has not really been quiet. While critics believe it can regulate the market better, findings revealed that SEC had clamped on several Ponzi Scheme operators and in some cases refunded the victims.
Critics argued that the capital market apex regulator needs to be more proactive, as a number of such firms find a way to beat the regulator in the operational. For instance, when the government began a crackdown on bank accounts linked to the Ponzi scheme firms, MMM's operators cut the banks out and asked victims to use Bitcoin.
By the time MMM suspended its payouts, shortly before Christmas 2016, it had swindled about 3 million people Nigerians, where the per capita annual income is less than $3,000—of $50 million.
Billions of dollars have been lost because of the ignorance of people who are new to the cryptocurrency market. Nigeria is no exception to these crypto scammers.
These fraudsters know how well to capitalize on the 2017 bull run, as they promise investors huge returns within a short period. Greed may also be a common reason why people lose their money to fraudsters.
In addition, many of these Nigerian investors are also seeking new ways to make quick and extra profits as the nation's economy continues to fail under the current administration.
Sadly, they end up losing all the money they have, as some owners of these Ponzi schemes tell investors that they generate returns by speculating the price movement of cryptocurrencies via claim they profit from buying and selling different coins via exchanges.
(READ MORE: Cryptocurrency: Discern investors' goldmine )
The Economic and Financial Crimes Commission (EFCC) declared war on fraudulent Ponzi scheme operators. It also warned the public to stop patronizing the get-rich-quick schemes. Losses from cryptocurrency crime surged to 4.52 billion dollars in 2019, as insider theft soared even as hacking losses declined, according to a report from blockchain forensics company, CipherTrace.
Despite the warning and tales of woe and agony that usually follow the loss of money to the "money-doubling" schemes, also known as Ponzi or Crypto transaction, many Nigerians still take a chance and end up with stories that touch the heart, after losing their hard-earned money to scammers.
As Nigerians continue to lose millions of dollars to crypto fraud, regulatory authorities in the country seem mute and unable to take corrective actions to protect investors against crypto fraud.
Earlier last week, the United Kingdom's Financial Conduct Authority (FCA) issued a warning that the coronavirus outbreak might be providing criminals with the opportunity swindle investors out of their crypto assets.
"Scammers are sophisticated, opportunistic, and will try many things," the organization said in a statement. They are also very likely to target the vulnerable. Beware of investments that appear too good to be true. If you decide to invest in something offering a high return or in a crypto asset, you should be prepared to lose all your money.
(READ MORE: French Government addresses the danger of Facebook's Cryptocurrency)
A major challenge remains the police, and other enforcement agencies know little about cryptocurrencies, so it becomes an issue of a bat catching a dragonfly in daylight.
In addition, in 2018, the Central Bank of Nigeria (CBN), Securities and Exchange Commission (SEC), as well as the Nigerian Stock Exchange (NSE), were all directed by the Senate to educate Nigerians on the risks involved in trading with cryptocurrencies, but this report shows the enlightenment campaign has done little or nothing to dissuade Nigerians.
SEC recently said it was developing a regulatory framework for the digital currency sector, providing crypto education for law enforcement agencies, which would go way in protecting investors.
2,257 investors globally own at least 1,000 Bitcoins
The number of addresses holding 1k+ coins just reached an ATH of 2,257.
It's no longer news that most Bitcoin wallets are now in profit. What seems to be trending now, is the number of investors owning at least 1,000 BTC –  hitting a record high, as data retrieved from Glassnode, a crypto analytic firm, revealed Bitcoin Number of Addresses Holding 1k+ coins just reached an ATH of 2,257.
READ: $66.5 billion worth of Bitcoin lost forever
Previous ATH of 2,256 was observed earlier today.
Metric Description: The number of unique addresses holding at least 1k coins.
At the time of drafting this report, Bitcoin traded at $18,456.68 with a daily trading volume of $32,979,859,228.
BTC price is up 0.0% in the last 24 hours.
It has a circulating supply of 19 Million coins and a max supply of 21 Million coins.
READ: Why Warren Buffett is making less money now
Whales could be anticipating a strong medium to long-term Bitcoin price trend, and are choosing to hold on to BTC in expectation of a bull market.
Much of the recent increase can be attributed to wealthy entities withdrawing their BTC from the exchange. Apparently, this is not new wealth – rather, it represents a change in the way Bitcoin whales are choosing to hold their coins.
From a macro level, this increase in the number of BTC whales can be considered bullish.
READ: Bitcoin whale transfers $105 million worth of crypto, BTC trading at $15,800
Bottom Line
Nairametrics believes the increased buying pressures by such investors are partly responsible for the non-dilutable crypto recent highs.
Billionaires that can triple the value of Bitcoin
Michael Saylor has disclosed billionaires who could turn the price of Bitcoin up, at least three folds.
The Founder and Chief Executive officer of the popularly traded business intelligence firm, Michael Saylor, recently disclosed billionaires, who could turn the price of Bitcoin up at least three folds. His bias was based on the aurora these billionaires bring notably in the global financial world.
In his most recent Youtube interview, he started his narrative by explaining deeply the effect such billionaires would have on the flagship crypto market,
READ: Germany's biggest bank says more people now prefer Bitcoin over gold
"It's important that 100 million people embrace Bitcoin but there are 10 people that can triple the price of Bitcoin. This is not like Facebook, nobody ever brought a billion friends to Facebook. This is like when a person with $10 billion decides that they want to adopt this network and they put $2 or $3 billion on the network, that's going to be more monetary energy that flowed into the network than the first 10 million people put into the network. It's ten million to one gain."
He went on by revealing the names of such billionaires, amid their stronghold seen on global finance.
READ: Most profitable asset in a decade, Bitcoin up over 26,600,000%
"Here's the other thing. When a person with $10 billion puts $10 billion on the network, they've got a friend with $10 billion. Warren Buffett (Berkshire Hathaway CEO) plays bridge with Bill Gates (Microsoft founder) and then they talk with Mark Zuckerberg (Facebook CEO and founder).
"So when this hits that social network, it's like a billion to two billion to four billion to eight billion and those four decisions, those four blocks have more impact on the network than the first 10 million blocks."
READ: Crypto; Tron's founder offers $1 million bounty in finding BTC Twitter hackers
What you should know
Sequel to these macro, Nairametrics some days ago revealed key insights coming from DeVere Group discovering that 73% of poll participants (millionaires) are now already invested or are preparing to invest in digital assets, such as Ethereum, Bitcoin, and XRP, before the end of 2022, showing a significant amount of interest by the world's top earners.
READ: Apple market capitalization nears $2 trillion, as Apple's CEO becomes a billionaire
The findings come as the price of Bitcoin rallied close to $18,000, almost close to the $19,763 all-time record reached in December 2017.
Most of the high net worth individuals polled by the financial firm got triggered into planning to buy cryptos by the latest institutional buying.
Those classified as millionaires in the study include 'High Net Worth' having more than £1m (or equivalent) in investable assets.
Two cryptos you should consider investing in
Two cryptos are presently catching the eyes of top experts as seen by Van de Poppe who is advising his 85,000 followers on Twitter.
In the era where the buying pressure seen lately has grown at an alarming rate in the crypto-verse, some unknown cryptos are presently showing good potentials.
Two cryptos are presently catching the eyes of top experts as seen by Van de Poppe who has advised his 85,000 followers on Twitter to consider Ocean Protocol (OCEAN), which is designed to allow businesses to sell their data and buy data in a secure and safe marketplace.
READ: How Crypto can curb Nigeria's high unemployment rate
What you should know: According to the crypto expert, traders can wait for OCEAN to decline over 37% against Bitcoin (BTC) before making a buy.
"I did discuss that 3,900 (satoshis) level is a very important level to break. Lower highs, lower lows. Looking at support levels at 2,500 and 1,900 (satoshis) for massive entries. Everything retraces fully."
READ: Top U.S regulator says more crypto banks coming
Blurry chart, but it's from a few weeks back, on the livestream.

Did discuss that 3900 level is a very important level to break. Failed.

Lower highs, lower lows.

Looking at support at 2500 and 1900 for massive entries.

Everything retraces fully. pic.twitter.com/ZTAtNC50Sd

— Michaël van de Poppe (@CryptoMichNL) November 21, 2020
READ: KuCoin recovers 84% of Cryptos stolen by hackers
The highly revered crypto expert also disclosed Tomochain (TOMO), a  platform that helps to improve the scalability issues limiting many blockchains. The crypto expert says TOMO is offering a great opportunity against BTC as it trades close to historical support of 0.000034.
"Most likely we're going to find the resistance around $0.80 so we're getting close. Most likely, we're going to get something like this: either we're going to $0.48 again or $0.59. These two levels I'll be looking for accumulation for a swing trade…
READ: U.S customers can now buy Cryptos with Paypal
Target zones if we get the new rally up and the new impulse wave, quite clear about a buck ($1.00), about $1.60, and you can use the Fibonacci 1618 extension tool through which you can determine targets at $2.50."
Ripple, Litecoin, Tomochain, When To Buy Altcoins?

Full analysis on these three and $BTC here:https://t.co/EqCb0NSgvr

Enjoy and subscribe!$TOMO, $LTC, $XRP

— Michaël van de Poppe (@CryptoMichNL) November 20, 2020
Disclaimer: Nairametrics would like to remind you that the data contained in this website is not necessarily real-time.
READ: Over $20 billion pumped into crypto market by big investors
(Crypto, stocks, indexes,) and Forex prices are not provided in real time and so prices may not be accurate and may differ from the actual market price, meaning prices are indicative and not appropriate for trading purposes.
Therefore, Nairametrics doesn't bear any responsibility for any trading loss you might incur as a result of using this data.
Explore Data on the Nairametrics Research Website