Nigerians recount loses to crypto fraud
Billions of dollars have been lost from the ignorance of people who are new to the cryptocurrency market to crypto scammers.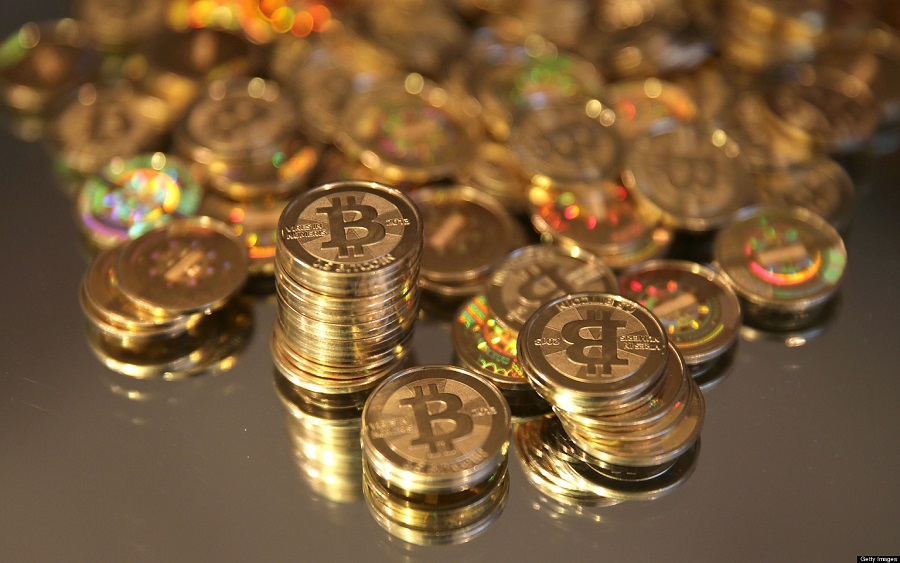 It is expected of every discerning investor to make thorough inquiries or seeking the services of professionals before taking certain investment decisions. In most cases, several Nigerians do not care about these guidelines and they usually get their fingers burnt.
Miss Bibi Umo, a young Corps member, is one of such unsuspecting investors. She invested about $1300 cumulated from her annual savings in a crypto fund, Nigerian Calabar Company.
The company targeted her and other unsuspecting members of the public through the aggressive social media campaign, urging them to invest with a promise of 2% interest daily, 14% weekly and 50% monthly.
According to her, the offer, which she subscribed to in December 2018, was too good to ignore, a move that made her lost her savings. Unknown to her, the investment and returns are a mirage.
Another investor, Miss Bimbo, opened a Bitsane account ( an Irish crypto Exchange), around May 2019. After three weeks of crypto trading, "I was trying to transfer XRP out to bitcoin or cash or anything, and it kept saying 'temporarily disabled.'
"I knew right away there was some kind of problem. I went back in to try to look at those tickets to see if they were still pending, and you could no longer access Bitsane."
XRP is a cryptocurrency used by the Ripple payment network.
Chidi Kanu, a graphic designer at an interior firm is another victim that believed she was fleeced. In her case, she invested $300 in a Nigerian cryptocurrency provider called Satowallet, hoping to keep his crypto coins safe.
A few months later, Chidi couldn't access his crypto wallet, even after sending numerous emails to Satowallet. The firm went offline, claimed it had technical with its servers on its webpage.
It is important to note that though Umo, Bimbo and Kanu might appear fleeced, there are several reputable cryptocurrencies, with no case(s) of fraud or alleged fraud. Some of them are Bitcoin, Ripple, Litecoin, Bitcoin Cash, Ethereum, and Cardano among others.
The Federal Government, through the Securities and Exchange Commission, on its own part has not really been quiet. While critics believe it can regulate the market better, findings revealed that SEC had clamped on several Ponzi Scheme operators and in some cases refunded the victims.
Critics argued that the capital market apex regulator needs to be more proactive, as a number of such firms find a way to beat the regulator in the operational. For instance, when the government began a crackdown on bank accounts linked to the Ponzi scheme firms, MMM's operators cut the banks out and asked victims to use Bitcoin.
By the time MMM suspended its payouts, shortly before Christmas 2016, it had swindled about 3 million people Nigerians, where the per capita annual income is less than $3,000—of $50 million.
Billions of dollars have been lost because of the ignorance of people who are new to the cryptocurrency market. Nigeria is no exception to these crypto scammers.
These fraudsters know how well to capitalize on the 2017 bull run, as they promise investors huge returns within a short period. Greed may also be a common reason why people lose their money to fraudsters.
In addition, many of these Nigerian investors are also seeking new ways to make quick and extra profits as the nation's economy continues to fail under the current administration.
Sadly, they end up losing all the money they have, as some owners of these Ponzi schemes tell investors that they generate returns by speculating the price movement of cryptocurrencies via claim they profit from buying and selling different coins via exchanges.
(READ MORE: Cryptocurrency: Discern investors' goldmine )
The Economic and Financial Crimes Commission (EFCC) declared war on fraudulent Ponzi scheme operators. It also warned the public to stop patronizing the get-rich-quick schemes. Losses from cryptocurrency crime surged to 4.52 billion dollars in 2019, as insider theft soared even as hacking losses declined, according to a report from blockchain forensics company, CipherTrace.
Despite the warning and tales of woe and agony that usually follow the loss of money to the "money-doubling" schemes, also known as Ponzi or Crypto transaction, many Nigerians still take a chance and end up with stories that touch the heart, after losing their hard-earned money to scammers.
As Nigerians continue to lose millions of dollars to crypto fraud, regulatory authorities in the country seem mute and unable to take corrective actions to protect investors against crypto fraud.
Earlier last week, the United Kingdom's Financial Conduct Authority (FCA) issued a warning that the coronavirus outbreak might be providing criminals with the opportunity swindle investors out of their crypto assets.
"Scammers are sophisticated, opportunistic, and will try many things," the organization said in a statement. They are also very likely to target the vulnerable. Beware of investments that appear too good to be true. If you decide to invest in something offering a high return or in a crypto asset, you should be prepared to lose all your money.
(READ MORE: French Government addresses the danger of Facebook's Cryptocurrency)
A major challenge remains the police, and other enforcement agencies know little about cryptocurrencies, so it becomes an issue of a bat catching a dragonfly in daylight.
In addition, in 2018, the Central Bank of Nigeria (CBN), Securities and Exchange Commission (SEC), as well as the Nigerian Stock Exchange (NSE), were all directed by the Senate to educate Nigerians on the risks involved in trading with cryptocurrencies, but this report shows the enlightenment campaign has done little or nothing to dissuade Nigerians.
SEC recently said it was developing a regulatory framework for the digital currency sector, providing crypto education for law enforcement agencies, which would go way in protecting investors.
NLC insists nationwide strike, protest to go ahead from September 28
The NLC has set Monday, September 28, 2020, as the date for it's proposed strike.
The Nigeria Labour Congress (NLC) has insisted on going ahead with its earlier planned strike and protest, with effect from September 28, 2020, following the failure of the Federal Government to reverse the increases in electricity tariff and fuel price.
According to a monitored media report, this disclosure was made by the NLC President, Ayuba Wabba, after the National Executive Council meeting of the labour organization in Abuja.
While restating that the proposed strike action by the organized labour would still go ahead next week, he also disclosed that the decision was unanimously taken by the chairmen of the 36 states and FCT chapters of the NLC.
This is coming as the Trade Union Congress of Nigeria (TUC), extended its 7 day strike notice to September 28, to tally with NLC's deadline for a united labour action against the increase in electricity tariff and petrol pump price.
While faulting the timing of the increase, the NEC at a meeting held at Labour House Abuja, directed the councils at 36 NLC states and Abuja to intensify mobilization of workers and other Nigerians.
Ayuba Wabba, advised the federal government to, in the interest of industrial peace and social order, listen to cries of workers and other suffering Nigerians and rescind the increases, warning that failure to meet the demands would make the planned strike and mass protest inevitable.
He said, "The National Executive Council of the Nigeria Labour Congress comprising members of the National Administrative Council, President and General Secretary of members of the affiliate unions and our state council chairpersons and secretaries of the 36 states and FCT met today (yesterday) and resolved as follows: NEC resolved to reject in its entirety the issue of hike in electricity tariffs by almost 100% as well as the fuel price increase in the name of full deregulation.''
''This decision is premised on the fact that these twin decisions alongside other decisions of government including the increase of VAT by 7.5%, numerous charges being charged by commercial banks on depositors without any explanations will further impoverish Nigerian workers and citizens, including their families.
"Therefore, this increase, coming in the midst of the COVID-19 pandemic, is not only ill-timed, but it is also counterproductive. NEC also observed that the privatization of the electricity sub-sector seven years down the line has not yielded any positive result. Whereas, the entire privatization process, the entire sector was sold at about N400 billion, we are also surprised that government within the last four years injected N1.5 trillion over and above the amount that accrued from this important asset.''
Agriculture vs Unemployment: Buhari's farming policy has a major flaw
How workable is Buhari's plan to send able-bodied young people to the farms as a way of solving unemployment in the country?
Two weeks ago, President Muhammadu Buhari directed that food and fertilizer importers should not be given access to foreign exchange by the CBN.
The President added that Nigeria has lots of young people (median age of 17.9), hence, agriculture is a means to solve unemployment among youths. 
"We have a lot of able-bodied young people willing to work, and agriculture is the answer," the President said.
However, Nigeria's problem in Agriculture is not a lack of personnel, but a problem with productivity. 
READ: Can Agriculture replace Oil in Nigeria?
This is exactly what has been happening to Nigerian Agriculture-increasing 'activity' has not led to an increase in productivity https://t.co/fbaM8rRo6N pic.twitter.com/WmcmKpq1WV

— Chairman AW (@AffiSupaStar) September 11, 2020
Is productivity related to manpower in other countries?
The Netherlands is Europe's largest agriculture exporter, boasting of Europe's most advanced agriculture sector. In 2019, the Netherlands exported €94.5 billion worth of agricultural goods. That is a 4.6% increase in the €90.4 billion export figure for 2018. Around two-thirds of this growth is due to an increase in export prices, while a third is due to higher export volume.  
In 2019, the Netherlands had a labour force of 9 million, and just 2% of that figure is employed through agriculture. Meaningless than 300k people produce €94.5 billion worth of agricultural exports in 2019. 
READ: GTBank, Access Bank, 11 others pay workers N271.64 billion in H1 2020
What about other 
emerging economies
?
Comparing Nigeria to the Netherlands does not paint a proper picture as the latter is a typical first world nation with most of the labour force out of agriculture.
However, other emerging economies also have large agriculture sectors, which could be comparable to Nigeria's. 
The top 4 rice exporting nations of 2019 were India ($7.1 billion), Thailand ( $4.2 billion), USA ($1.9 billion), and Vietnam ($1.4 billion). 
The United States is the only top 4 exporting rice nation that is not regarded as an "emerging economy."  
(READ MORE: Lessons Nigeria can learn from Microsoft's Global Skills Initiative)
Does agriculture play a major role in their economic workforce/ productivity?
India: The Asian giant has a labour force of 494 million, of which 44% are employed in agriculture, the Industry employs 23% of Indians while the Service economy employs 31% of Indians. 
However, despite being the world's largest exporter of rice, agriculture produce did not even make India's top ten exports, as industrial goods were responsible for India's top ten exports. Mineral Fuels made up India's top export in 2019 at $44.1 billion, followed by Gems and Precious Metals at $36.7 billion, and Computer Machinery at $21.2 billion. 
India's I.T sector is also a major producer of Indian productivity with domestic revenue expected to hit $44 billion in 2020, while exports revenue was estimated at US$ 147 billion. 
Thailand: The world's second-largest exporter of rice had total exports of $245 billion in 2019, with a labour force of 39 million which is even less reliant on agriculture than India. 
READ: Zenith Bank blows past Access Bank as customer deposits cross N4 trillion
Agriculture contributes 8.4% to Thailand's GDP, with Industry at 39.2% and Services being the highest contributor at 52.4%. 
Food is not a major top 5 export from Thailand, as Computer Machinery was its major export in 2019 at $40.2 billion, followed by Electrical equipment at $33.9 billion and Vehicles at $28.9 billion. 
(READ MORE: EFG Hermes highlights sectors that will boom Post-COVID)
Vietnam: Southeast Asia's star economy was the 3rd largest emerging economic rice exporter in 2019, with a labour force of 57 million. Vietnam recorded a trade surplus of $11.12 billion in 2019, from exports of $264.189 billion. 
Agriculture contributes 15.3% to Vietnam's GDP, followed by industry at 33.3% and Services at 51%. 
Vietnam exported $126 billion in electrical equipment in 2019 alone, with smartphones and spare parts making up $51.38 billion of that amount. Footwear exports came at $24 billion in 2019 while clothing was $16 billion. 
From the data above, agriculture which employs a component of emerging market economies does not contribute the most to their productivity, as manufactured goods are a major source of export income and rising. 
READ: Zenith Bank blows past Access Bank as customer deposits cross N4 trillion
Does sending more people to the farms increase 
productivity?
Affiong Williams, the founder of food processing company ReelFruits, says that she does not think sending more Nigerians to the farms will increase productivity because "There is very little material productivity to achieve by increasing physical labour on the farms. Productivity increases in Agriculture, which moves the needle on production output, are more impacted by things like fertilizers, mechanization, and increased technical expertise. Manual labour is no match for any of those things."
READ: Pension: Low RSA balances – a subtly growing concern
What does Nigeria need to do to improve 
yields?
"The over-reliance on smallholder farming, in my opinion, is the biggest hindrance by the government to improve agro yields," she added.
She added that even though the current model may be seen as a "development activity," it barely achieves its true aim. 
"To improve the output of any crop, one needs to do a lot of testing and control for so many factors to be able to arrive at the right conditions which increase productivity. Smallholder farmers do not have the resources to do this type of 'A/B testing' as it were and so it is very difficult to get true information and disseminate the right techniques that all of these farmers can apply.
"I think the government needs to enable more commercial farming by the private sector who are able to acquire the resources to increase productivity and disseminate such learnings at a faster pace," she said.
(READ MORE: IMF expects Nigeria's GDP to shrink by 5.4% in 2020)
The story is even more tragic when you compare with our neighbours: pic.twitter.com/YMAcGlzbOf

— Chairman AW (@AffiSupaStar) September 11, 2020
Explore the Nairametrics Research Website for Economic and Financial Data
Bottom Line: The Nigerian government is not focusing on the aspects that increase productivity in agriculture which experts say are fertilizers, mechanization, and increased technical expertise, components that cannot be replaced with more human capital in the farms. 
Secondly, growth in Nigerian agriculture yields can only be done through large scale commercial farming with the ability to conduct tests to find the right techniques for farmers.  
READ: MARKET UPDATE: CBN's historic agriculture lending; Is it yielding the desired results? 
Finally, compared to contemporary emerging economies, Nigeria is seriously lagging behind in both agriculture exports and manufactured exports,  as Nigeria's top ten agriculture exports hit just N289 billion between April 2019 – March 2020. 
AfCFTA: Nigeria securing approval to ratify agreement – Trade Minister
The Minister revealed that Nigeria has set up a National Action Committee on AfCFTA.
Minister of Trade, Niyi Adebayo said Nigeria is currently in the process of securing approval to ratify the African Continental Free Trade Area (AfCFTA) agreement soon.
The Minister disclosed this during a meeting with the Secretary-General of the African Continental Free Trade Area(AfCFTA), Mene Wamkele on Monday.
The Honourable Minister @NiyiAdebayo_ , welcomed the Secretary General of the African Continental Free Trade Area(AfCFTA) Secretariat, H.E @MeneWamkele, to the Ministry today.

During the meeting, the Honourable Minister informed him that Nigeria has established … pic.twitter.com/vSDnNqcfmE

— FMITI Nigeria (@TradeInvestNG) September 21, 2020
Recall that Nairametrics reported last week Mr. Adebayo said that Nigeria is actively working to attract more foreign direct investments into key industries to meet the demands of the African Continental Free Trade Area (AfCFTA).
"As we gear up to meet the demands of the enlarged continental market which will be fostered by AfCFTA, we are actively working to attract more foreign direct investments into key industries," the Minister said.
In today's meeting, The Minister told the delegation that Nigeria has set up a National Action Committee on AfCFTA, which would implement Nigeria's roll-out strategy in a bid to take advantage of the agreement. He added, "Nigeria is currently in the process of securing approval to ratify the agreement within the shortest possible time".
The African Union announced in August that the first commercial deal of AfCFTA will be taking off on January 1, 2021.