Nigerians recount loses to crypto fraud
Billions of dollars have been lost from the ignorance of people who are new to the cryptocurrency market to crypto scammers.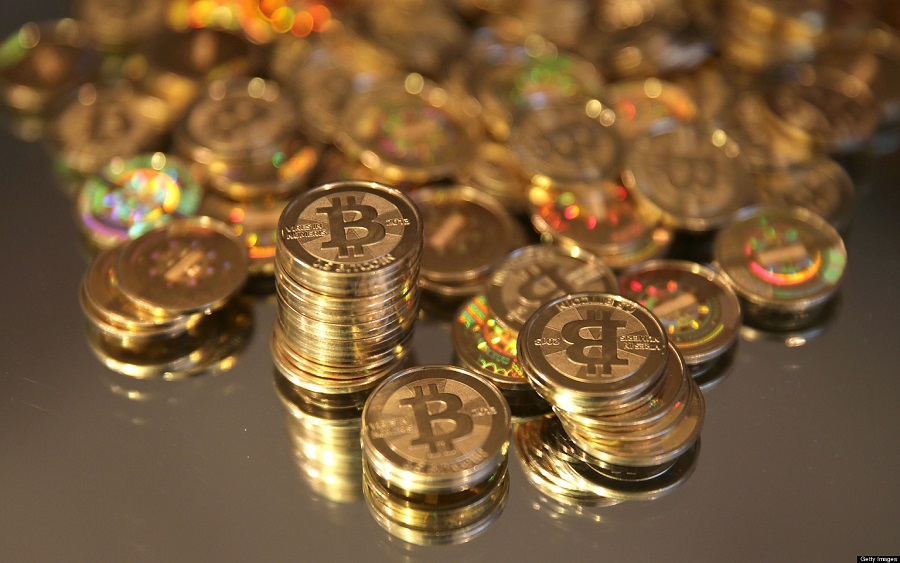 It is expected of every discerning investor to make thorough inquiries or seeking the services of professionals before taking certain investment decisions. In most cases, several Nigerians do not care about these guidelines and they usually get their fingers burnt.
Miss Bibi Umo, a young Corps member, is one of such unsuspecting investors. She invested about $1300 cumulated from her annual savings in a crypto fund, Nigerian Calabar Company.
The company targeted her and other unsuspecting members of the public through the aggressive social media campaign, urging them to invest with a promise of 2% interest daily, 14% weekly and 50% monthly.
According to her, the offer, which she subscribed to in December 2018, was too good to ignore, a move that made her lost her savings. Unknown to her, the investment and returns are a mirage.
Another investor, Miss Bimbo, opened a Bitsane account ( an Irish crypto Exchange), around May 2019. After three weeks of crypto trading, "I was trying to transfer XRP out to bitcoin or cash or anything, and it kept saying 'temporarily disabled.'
"I knew right away there was some kind of problem. I went back in to try to look at those tickets to see if they were still pending, and you could no longer access Bitsane."
XRP is a cryptocurrency used by the Ripple payment network.
Chidi Kanu, a graphic designer at an interior firm is another victim that believed she was fleeced. In her case, she invested $300 in a Nigerian cryptocurrency provider called Satowallet, hoping to keep his crypto coins safe.
A few months later, Chidi couldn't access his crypto wallet, even after sending numerous emails to Satowallet. The firm went offline, claimed it had technical with its servers on its webpage.
It is important to note that though Umo, Bimbo and Kanu might appear fleeced, there are several reputable cryptocurrencies, with no case(s) of fraud or alleged fraud. Some of them are Bitcoin, Ripple, Litecoin, Bitcoin Cash, Ethereum, and Cardano among others.
The Federal Government, through the Securities and Exchange Commission, on its own part has not really been quiet. While critics believe it can regulate the market better, findings revealed that SEC had clamped on several Ponzi Scheme operators and in some cases refunded the victims.
Critics argued that the capital market apex regulator needs to be more proactive, as a number of such firms find a way to beat the regulator in the operational. For instance, when the government began a crackdown on bank accounts linked to the Ponzi scheme firms, MMM's operators cut the banks out and asked victims to use Bitcoin.
By the time MMM suspended its payouts, shortly before Christmas 2016, it had swindled about 3 million people Nigerians, where the per capita annual income is less than $3,000—of $50 million.
Billions of dollars have been lost because of the ignorance of people who are new to the cryptocurrency market. Nigeria is no exception to these crypto scammers.
These fraudsters know how well to capitalize on the 2017 bull run, as they promise investors huge returns within a short period. Greed may also be a common reason why people lose their money to fraudsters.
In addition, many of these Nigerian investors are also seeking new ways to make quick and extra profits as the nation's economy continues to fail under the current administration.
Sadly, they end up losing all the money they have, as some owners of these Ponzi schemes tell investors that they generate returns by speculating the price movement of cryptocurrencies via claim they profit from buying and selling different coins via exchanges.
(READ MORE: Cryptocurrency: Discern investors' goldmine )
The Economic and Financial Crimes Commission (EFCC) declared war on fraudulent Ponzi scheme operators. It also warned the public to stop patronizing the get-rich-quick schemes. Losses from cryptocurrency crime surged to 4.52 billion dollars in 2019, as insider theft soared even as hacking losses declined, according to a report from blockchain forensics company, CipherTrace.
Despite the warning and tales of woe and agony that usually follow the loss of money to the "money-doubling" schemes, also known as Ponzi or Crypto transaction, many Nigerians still take a chance and end up with stories that touch the heart, after losing their hard-earned money to scammers.
As Nigerians continue to lose millions of dollars to crypto fraud, regulatory authorities in the country seem mute and unable to take corrective actions to protect investors against crypto fraud.
Earlier last week, the United Kingdom's Financial Conduct Authority (FCA) issued a warning that the coronavirus outbreak might be providing criminals with the opportunity swindle investors out of their crypto assets.
"Scammers are sophisticated, opportunistic, and will try many things," the organization said in a statement. They are also very likely to target the vulnerable. Beware of investments that appear too good to be true. If you decide to invest in something offering a high return or in a crypto asset, you should be prepared to lose all your money.
(READ MORE: French Government addresses the danger of Facebook's Cryptocurrency)
A major challenge remains the police, and other enforcement agencies know little about cryptocurrencies, so it becomes an issue of a bat catching a dragonfly in daylight.
In addition, in 2018, the Central Bank of Nigeria (CBN), Securities and Exchange Commission (SEC), as well as the Nigerian Stock Exchange (NSE), were all directed by the Senate to educate Nigerians on the risks involved in trading with cryptocurrencies, but this report shows the enlightenment campaign has done little or nothing to dissuade Nigerians.
SEC recently said it was developing a regulatory framework for the digital currency sector, providing crypto education for law enforcement agencies, which would go way in protecting investors.
LIRS further extends deadline for filing annual tax returns by one month
"We constantly debated what other measures could be taken as an organization to support individuals and businesses at this time, hence, the additional one-month extension from June 1, to June 30, 2020." – Ayodele Subair
The Lagos State Internal Revenue Service (LIRS) has again extended the deadline for filing of Annual Tax Returns from May 31 2020 to June 30, 2020.
This is part of the state government's effort to provide relief to taxpayers in light of the economic impact of the Covid-19 pandemic. With this development, annual returns for individuals, both employees and self-employed persons, can be filed anytime before June 30, 2020.
In a press release signed by Monsurat Amasa, the head of LIRS' Corporate Communications Department, the agency urged taxpayers to take advantage of the magnanimity of the government and file their returns. The LIRS' Executive Chairman, Mr. Ayodele Subair, explained the extension thus:
"As the Lagos State Government keeps abreast of global best practices in containing the Covid-19 pandemic and eases the effects of an economic downturn on taxpayers and residents of the State, LIRS had initially extended the deadline for filing annual tax returns for two months, from the statutory March 31st of every fiscal year to May 31, 2020.  
"We constantly debated what other measures could be taken as an organization to support individuals and businesses at this time, hence, the additional one-month extension from June 1, to June 30, 2020."
(READ MORE: COVID-19: Lagos issues new guidelines, considers full reopening of economy)
He further explained that taxpayers can file the annual returns from the comfort of their homes and offices using the LIRS eTax platforms. They can also generate assessment and payment schedule, and other tax administration matters on the same platform. Updates on business operations and alternative payment platforms are to be found on the verified handles, and the LIRS website.
Where to invest in May
Post-COVID-19 lockdown, Nigerians need to send their money on the right errands in May 2019, if they will not be caught napping the expected recession.  
This May, post-COVID-19 lockdown, Nigerians need to send their money on the right errands, if they don't want to be caught napping during the anticipated recession.
When listing out assets that should make up the ideal portfolio in May 2020, founder of Nairametrics, Ugochukwu "Ugodre" Obi-Chukwu, explained that investors should consider choice stocks in the Nigerian and foreign stock exchanges, as well as investments in money market instruments where some decent profits can be made.
Ugodre said this during the maiden edition of the Nairametrics Monthly Investment Guide Webinar.
According to him, this will also be the time to look into Agri-Tech investments, using crowdsourcing platforms, after which you can sit back and watch your funds grow over a time span of 5 months to a year.
According to him, it is also important to invest in foreign currencies and crypto-currencies to balance one's portfolios.
He noted that foreign direct investments have reduced over the last couple of years due to reduced trust in Nigeria's economic policies, and the desire of foreign investors to cash out their funds with ease. This also explains why portfolio investments grew by 38% in 2019.
He said, "Foreign investors love portfolio investments because when they put their money in, they can easily take it out as well."
(READ MORE:   CrowdFunding: Who is qualified according to new SEC Guidelines)
Finding the right stocks
On the stock market, he noted that quite some stocks improved in the month of April and could improve in the coming months. He listed 20 suggested shares, including six stocks which he described as COVID-19 proof.
Dangote Sugar Refinery, May & Baker Nigeria Plc, GSK, Neimeth International Pharm, Nestle Nigeria, and Cadbury Nigeria Plc are fast-moving consumer goods companies that are expected to be resistant to pressure from the pandemic.
He advised investors to track stocks that are liquid, have good financials and good corporate governance, in order to limit risks borne by investors. Valuation of the shares, he said, could be done by comparing stock value and earnings per share.
Working around cryptocurrency volatility 
While making a presentation on "Why Bitcoin should be in your portfolio," Yele Badamosi, CEO of Bundle stated that foremost cryptocurrency, Bitcoin, had maintained a steady appreciation over the last decade giving investors high yields.
Although the market is highly speculative and unregulated, its high returns and high risk indicate that investors with high-risk appetites could find the market more attractive.
To avoid being on the wrong side, he advised users to consider time-based rebalancing, or tolerance rebalancing to reduce risks and rebalance one's portfolio.
(READ MORE: AfCFTA delay: A bane to Africa's $3.4 trillion economic bloc)
"There are reputable people in the space, but it is important to do your research, start small, and buy regularly. Be wary of get-rich-schemes and unrealistic guaranteed returns," he advised. 
With applications like Bundle Africa on Google Play Store, buying cryptocurrencies is as easy as selecting the buy button and having it saved in your bundle wallet.
What to expect in Q2 2020
According to Wale, an economist, who also spoke at the webinar, the demand for crude oil will remain low as several countries and businesses are still in lockdown, even though OPEC has cut down production.
Interest rates may remain low, though, despite this, Nigerian business entrepreneurs cannot expect single-digit interest rates.
"Foreign reserve and government reserves will remain under pressure in the coming months. The World Bank says that this is the worst year so far, going back to the great depression and this is what I think as well. This is probably going to be the worst economic crisis we have seen," Wale said.
He added that with the exception of industries in the Healthcare sector, telco companies, digital technology companies, and food producers, other sectors could very well expect a big hit.
Why risk your life when you can bank with V by VFD (VBank or V)
Unlike other apps that are laced with either unbidden and hidden charges, V is free, as there are no charges for customers whether they are transferring money to another customer of V or another bank.
The recent lifting of the lockdown has seen Nigerians rush to the banks to execute banking transactions that they have missed in the last five weeks.
Saying that this action or mis-action contravenes the physical distancing preached by the health agencies and government, is only stating the obvious. By doing this, they endanger themselves, and other family members whom they return to after their day at the bank.
But what if it was possible to do all your banking from your phone?
V to the rescue
V disrupted the banking industry when earlier this year, it launched a highly optimized virtual bank app that enables users to carry out all banking transactions with ease and from their phones.
Users are able to create and set up a bank account with the app within 5 minutes and start carrying out transactions immediately.
Of course it doesn't matter if you already have an account with the traditional banks. There's always room for pleasant disruptions, aren't there?
What they offer
VBank was launched as Nigeria's first fully virtual bank to close the gap which hitherto existed between established traditional banks and their customers. That means there are no barriers between the bank and its teeming customers and potential customers.
Unlike other apps that are laced with either unbidden and hidden charges, V is free, as there are no charges for customers whether they are transferring money to another customer of V or another bank.
(READ MORE: VFD Group meets nutritional needs of residents of Olowogbowo community)
According to Azubike Emodi, MD/CEO, VFD Microfinance Bank, experts behind V are taking a consumer-centric approach with an aggressive feedback collection mechanism to build an app that meets the objectives of the customer.
The app, which is available for download on App store and google playstore allows users to monitor expenses and income, categorize budgets, and set spending limits. V is available to download by searching for "V by VFD" on App Store and Google Play store.

What else could one ask for in a bank?
Another landmark feature of V is referral functionality (Veelage), which is also connected to monthly financial reward. It allows interested users of V to earn income and advance though the V community simply by getting account holders signed up with a unique ID and maintaining an average balance.
About this unique feature, Olukunle Salami, Business Performance Manager, VFD Group Plc would say that It is a 2-way value proposition that ensures individuals can earn consistently for several months beyond the initial referral point.
Whoever guessed that we could earn from our bank?