Cryptocurrency: Discern investors' goldmine 
Cryptocurrency is no longer a part of our distant future but what is already part of our present.
Cryptocurrency is no longer a part of our distant future but what is already part of our present – a tool to help us escape the oppression of banks and governments, a report from Fortunly revealed. 
It means a lot of things to different people. To idealists, crypto is a brave new idea; to politicians, an illegal enabler of deep-web sites like the Silk Road. Also, it is a way for the average consumer to regain some financial power. 
[READ MORE: French Government addresses the danger of Facebook's Cryptocurrency]
How it works: Fortunly said the cryptocurrency market is a bit like the Wild West. It's unregulated and offers a dose of anonymity that can easily be abused, and it seems impossible to control. Since it's not regulated by the government, the current Bitcoin price varies wildly from day to day. Even though transactions are not taxed, they're legally subject to taxation, something that's not always easy for the government to enforce. 
From the emergence of Bitcoin and Ethereum, all the way to Facebook's Libra, Fortunly explained that the blockchain technologies and crypto had been raising dust and changing the concept of finance as we know it. We know the whole thing is exciting and innovative. 
But is it safe? Since cryptocurrency transactions operate on open online ledgers, the need for a trusted intermediary is completely eliminated. Given the fact that banks build their entire business on being trusted intermediaries and handling transactions for other people, the very existence of cryptocurrency exchanges is an affront to them. Banks are worried, governments are terrified, financial experts are torn between glee and gloom, and consumers simply don't know what to think. How will this affect them?
Blockchain technology is changing the world of finance and giving us a tool that could potentially transform global law, commerce, and politics. And the danger it presents? Well, that lies mostly in the fact that cryptocurrencies aren't well-regulated, which is bound to change as governments implement new measures to protect their financial systems. Facebook's Libra
Is it lucrative? As of December 2018, about 35 million users were participating in the cryptocurrency ecosystem, which was a 94% rise from 2017. But that is still less than 1% of the global population, which signals far from mass adoption. The total crypto market value is $64 billion, with Bitcoin claiming a 52% market share. 
Rise of Bitcoin ATMs: The total number of Bitcoin ATMs (BTMs) worldwide reached 5,000 for the first time in June 2019. They are located in about 90 countries across the globe. As at June, a total of 150 installations and that translate to about 6 installations per day were carried out. The US has more than half of the world's BTM. 
[READ ALSO: 6 features to look out for in a Cryptocurrency]
Some Bitcoin Millionaires:  
Ross Ulbricht is

 the owner of Silk Road, an illegal market place for drugs. He became a Bitcoin millionaire. After FBI discovered his identity, the Silk Road boss was sentenced to life, leaving 150,000 Bitcoins behind.

 

Another overnight Bitcoin millionaire is 50 Cent. He is one of the first artists to accept the goldmine since his 2014 album was sold in Bitcoin. Four years later, the sales had earned him an $8 million fortune. 

 

Erik Finman

 invested a $1000 gift from his grandmother into Bitcoin when he was only 12 years old. Six years later, he became the youngest Bitcoin millionaire, achieving this goal at age 18.

 
 See Cryptocurrency infographics below:
COVID-19 Update in Nigeria
On the 28th of October 2020, 147 new confirmed cases and 4 deaths were recorded in Nigeria
The spread of novel Corona Virus Disease (COVID-19) in Nigeria continues to record significant increases as the latest statistics provided by the Nigeria Centre for Disease Control reveal Nigeria now has 62,371 confirmed cases.
On the 28th of October 2020, 147 new confirmed cases and 4 deaths were recorded in Nigeria, having carried out a total daily test of 3,270 samples across the country.
To date, 62,371 cases have been confirmed, 58,095 cases have been discharged and 1,139 deaths have been recorded in 36 states and the Federal Capital Territory. A total of 617,750 tests have been carried out as of October 28th, 2020 compared to 614,480 tests a day earlier.
COVID-19 Case Updates- 28th October 2020,
Total Number of Cases – 62,371
Total Number Discharged – 58,095
Total Deaths – 1,1139
Total Tests Carried out – 617,750
According to the NCDC, the 147 new cases were reported from 12 states- Lagos (82), FCT (20), Rivers (9), Kaduna (8), Plateau (8), Benue (5), Edo (3), Kano (3), Nasarawa (3), Taraba (3), Ogun (2), Bauchi (1).
Meanwhile, the latest numbers bring Lagos state total confirmed cases to 21,017, followed by Abuja (6,028), Plateau (3,622), Oyo (3,433), Rivers (2,790), Edo (2,657), Kaduna (2,633), Ogun (2,016), Delta (1,813), Kano (1,746), Ondo (1,666), Enugu (1,314),  Kwara (1,069), Ebonyi (1,049), Katsina (952), Osun (923), Abia (898), Gombe (883).  Borno (745), and Bauchi (711).
Imo State has recorded 616 cases, Benue (491), Nasarawa (482), Bayelsa (403),  Ekiti (332), Jigawa (325), Akwa Ibom (295), Anambra (277), Niger (274), Adamawa (257), Sokoto (165), Taraba (143), Kebbi (93), Cross River (87), Yobe (82), Zamfara (79), while Kogi state has recorded 5 cases only.
READ ALSO: COVID-19: Western diplomats warn of disease explosion, poor handling by government
Lock Down and Curfew
In a move to combat the spread of the pandemic disease, President Muhammadu Buhari directed the cessation of all movements in Lagos and the FCT for an initial period of 14 days, which took effect from 11 pm on Monday, 30th March 2020.
The movement restriction, which was extended by another two-weeks period, has been partially put on hold with some businesses commencing operations from May 4. On April 27th, 2020, Nigeria's President, Muhammadu Buhari declared an overnight curfew from 8 pm to 6 am across the country, as part of new measures to contain the spread of the COVID-19. This comes along with the phased and gradual easing of lockdown measures in FCT, Lagos, and Ogun States, which took effect from Saturday, 2nd May 2020, at 9 am.
On Monday, 29th June 2020 the federal government extended the second phase of the eased lockdown by 4 weeks and approved interstate movement outside curfew hours with effect from July 1, 2020. Also, on Monday 27th July 2020, the federal government extended the second phase of eased lockdown by an additional one week.
On Thursday, 6th August 2020 the federal government through the secretary to the Government of the Federation (SGF) and Chairman of the Presidential Task Force (PTF) on COVID-19 announced the extension of the second phase of eased lockdown by another four (4) weeks.
READ ALSO: Bill Gates says Trump's WHO funding suspension is dangerous
House of Reps to make Youths globally competitive
House of Representatives is determined to make the Youths globally competitive.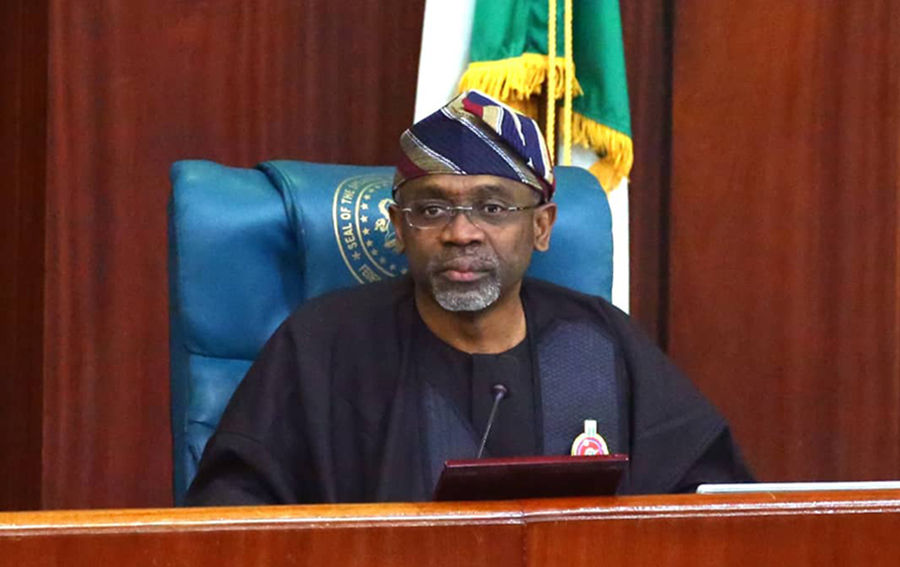 Lawmakers in the House of Representatives have assured Nigerian youths that they are committed to make them globally competitive.
This was disclosed by the Speaker of Nigeria's House of Representatives, Femi Gbajabiamila, on Wednesday.
 In a tweet, which the speaker shared after a meeting with a group of young lawmakers under the aegis of 'Young Parliamentarians Forum', he  reiterated that some of the demands of the youths following the #EndSARS protests would be addressed constitutionally, as part of the decision was to reform the Police, in a quest to accommodate a better Police Force.
On youth empowerment, the Speaker said that a lot still needs to be done, while pointing out that no government had done more than what the present administration has done.
What they are saying
He said, "All of us, every segment of the government, especially the House of Representatives, before the protests took the initiative, debated motions and took far-reaching decisions on the floor. We gave ourselves 30 days, and since then, we've been working night and day, especially with the Nigerian Bar Association (NBA).
"We thought the best way to go about it is that we amend the Police Service Commission Act, and that has been done and the report has been concluded and soon, it will be published and be on the floor.
"We are determined to resolve the Academic Staff Union of Universities (ASUU) matter, and if we can resolve two out of three issues, I think we would have gone a long way to help the lecturers who are on strike.
"There's a bill on vocational education, I think from the 8th Assembly that was even my bill. We'll pick it up again and pass it to you (Young Parliamentarians Group) to polish it up and add it to whatever ideas you have."
While speaking on the giant strides by the current administration in terms of youth empowerment, the Speaker said:
"I make bold to say that no government, in Nigerian history from inception, and I stand to be corrected, has put in as much in youth empowerment as this present government."
"Facts don't lie, a government that has devoted N500bn to youth empowerment every year. There's Trader Moni, N-Power, and several others, they are all there," he added.
Gbajabiamila added that the President Muhammadu Buhari's administration has done a lot about youth empowerment and is ready to do more.
COVID-19: Ogun orders full reopening of churches, mosques, hotels
Religious centres and other public places have been reopened following the success recorded in flattening the curve of COVID-19.
The Ogun State Government has ordered the full reopening of churches, mosques, businesses, hotels, and entertainment centres across the state.
This was disclosed by the State Governor, Dapo Abiodun, in a statement signed by his Chief Press Secretary, Kunle Somorin, via the state's Twitter handle on Wednesday.
Abiodun stated that the religious centres and other public places had been reopened, following the success recorded in flattening the curve of COVID-19.
According to him, the government is aware that many people are just recovering from the economic hardship imposed by COVID-19, as their activities had been affected by the lockdown, while necessary measures had been put in place to combat the pandemic.
He stated, "In the process of rebuilding the economy, the State Government was irrevocably committed to the successful implementation of the "Building our Future Together" agenda, and would ensure everything possible for people to have increased prosperity that would place the State on a sound footing towards continued development.
"Government would improve on testing, just as it continues to monitor the development and not hesitate to do selective lockdown should there be any flagrant disobedience to the set COVID-19 protocols."
COVID-19: Ogun orders full reopening of churches, mosque, hotels

Pleased with the drop of COVID-19 infections in Ogun State, @dabiodunMFR, has announced that all hotels, viewing centres, marquees, event centres, suites, guest houses, motels, and establishments providing…. pic.twitter.com/sMiUe3DUt5

— Ogun State Government – OGSG (@OGSG_Official) October 28, 2020
What you should know
Governor Abiodun had closed religious centres, businesses and schools in March, as part of moves to flatten the curve of the coronavirus.
He later announced the reopening of only worship centres and schools in August.
Abiodun pegged the number of worshippers for each service at 200, and insisted that services must not exceed one and a half hours.