CBN considers interest rate cut as trade, economy decline over Coronavirus
With coronavirus affecting prices of goods, the governor of the CBN, Godwin Emefiele says the CBN is contemplating reducing interest rate.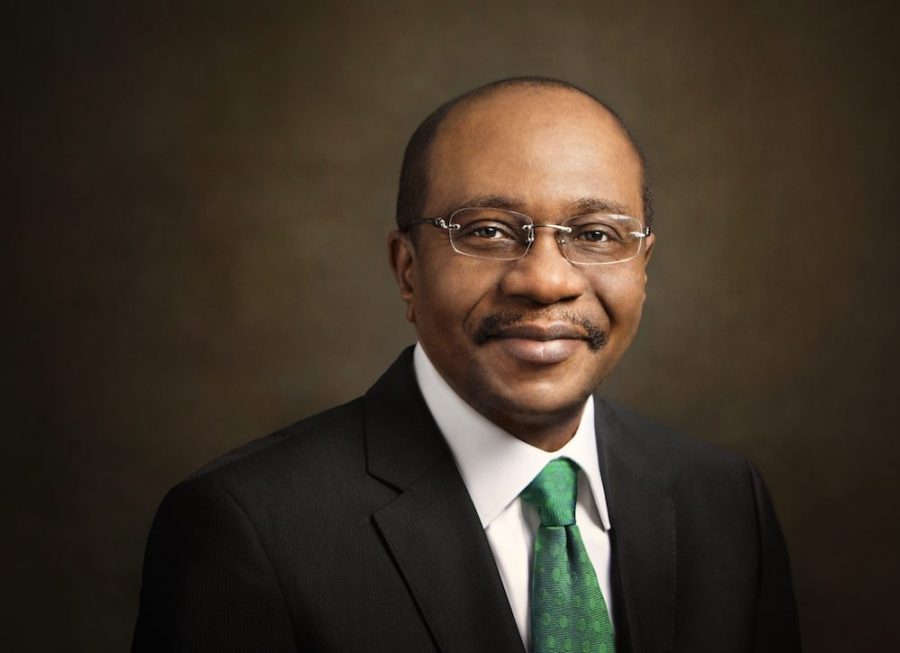 With coronavirus affecting prices of goods, the Governor of the Central Bank of Nigeria (CBN), Godwin Emefiele says the apex bank is contemplating reducing interest rate as other countries take same measures to protect their citizens against the impact of coronavirus on the economy.
The interest rate cut is expected to also revive the economy, which has been heavily affected since the coronavirus outbreak. For Nigeria, the virus has forced the Federal Government to consider reviewing its 2020's N10.59 trillion budget, which already came with a deficit of over N2 trillion, to reflect the changes in the oil market and the impact of coronavirus on trade.
Emefiele said the CBN's decision to cut rates is a global pattern among Central Banks across the world. He said this is part of the resilient measures being put in place by fiscal authorities to aid the growth of a declining economy.
Speaking on the measures being taken, Emefiele said, "The impact of the coronavirus across over 100 countries, has affected global supply chains, as well as demand for goods and services. Commodity prices have also been affected, as crude oil prices have plummeted by over 45 per cent since January 2020.
"The CBN, fortunately, had already embarked on similar measures which have resulted in significant reduction in lending rates, as part of our efforts to boost growth. Working with the fiscal authorities, we will not hesitate to deploy additional measures to strengthen our buffers and insulate the economy from the global headwinds."
[READ MORE: CBN releases new guidelines for OFIs, orders inclusion of NUBAN code or face sanctions)
He said this while revealing some measures the CBN took last year to support the economy which included the CBN's minimum loan to deposit ratio, rising from 60% to 65%.
Emefiele also disclosed that CBN, "also imposed restriction on access to Open Market Operation (OMO) auctions to encourage banks to lend to the real sector. Indeed, the banking sector has responded positively with the rise in aggregate industry credit from N15.3 trillion May 2019 to over N17.4 trillion in January 2020.
"I am aware that these loans have been granted to borrowers across different sectors at considerably lower rates. Although a lot more still needs to be done, we intend to sustain these policy measures, as it will help support improved economic growth and create more employment opportunities."
Global growth to decline: Although the International Monetary Fund (IMF) projected earlier this year that from 2.9% in 2019, the global growth would rise to 3.3% in 2020, with the spread of coronavirus at a time oil market is experiencing a record drop in oil price following the price war between Russia and Saudi Arabia, causing the Brent crude oil price to crash to $30 but rising to the current $34.43, the growth is expected to decline.
Both the oil price drop and coronavirus are weighing heavily on the economy as Nigeria's budget is benchmarked on the Brent crude oil price being $57 per barrel. Commenting on the impact, Emefiele stated that, "with the onset of the virus, global growth is expected to decline in 2020, but the extent of the decline would depend on how the epidemic is contained over the next few months."
PayPal is buying a Crypto security startup for less than $200 million
PayPal is set to outrightly purchase a crypto-security firm, Curv as part of its campaign in building its crypto ecosystem.
PayPal is set to outrightly purchase a crypto-security firm Curv as part of its campaign in building its crypto ecosystem, the company disclosed today.
According to a report credited to CNBC, the deal is estimated to be worth less than $200 million, it's expected to close before June this year.
The company's stock price however recorded some selling pressures at the time of writing amid rising U.S Treasury yields and greenback keeping global investors on their toes.
READ: CBN and cryptocurrency ban
The crypto startup about to be acquired by PayPal provides companies with Crypto security technology via the cloud. PayPal revealed that the purchase would help its expansion on supporting crypto.
"The acquisition of Curv is part of our effort to invest in the talent and technology to realize our vision for a more inclusive financial system," PayPal's Jose Fernandez da Ponte said in a statement.
In a press statement seen by Nairametrics, Dan Schulman, president, and CEO, PayPal, gave key insights on why the global payment company was going crypto; The shift to digital forms of currencies is inevitable, bringing with it clear advantages in terms of; financial inclusion and access, efficiency, speed, the resilience of the payments system and the ability for governments to disburse funds to citizens quickly.
READ: U.S customers can now buy Cryptos with Paypal
"Our global reach, digital payments expertise, two-sided network, and rigorous security and compliance controls provide us with the opportunity, and the responsibility, to help facilitate the understanding, redemption, and inter-operability of these new instruments of exchange," he said.
Furthermore, he said, "We are eager to work with central banks and regulators around the world to offer our support and to meaningfully contribute to shaping the role that digital currencies will play in the future of global finance and commerce."
This offering was made possible through a partnership with Paxos Trust Company, a regulated provider of crypto services and products.
Transcorp Hotels launches Aura, an online marketplace for accommodation and experiences
Nigeria's largest hospitality brand launches a new platform for booking vacation homes, holiday lets, and experiences.
Africa's leading hospitality brand Transcorp Hotels Plc. has announced the launch of Aura, a new digital platform through which people can book accommodation, restaurants, and experiences.
The new brand, Transcorp's first in the alternative accommodation segment, is part of the company's asset-light model, leveraging technology to deliver true hospitality, exciting experiences, and drive shareholder value.
"It's a new dawn in the hospitality industry! I am thrilled to introduce you to Aura by Transcorp, the digital platform we are using to connect people to quality accommodation, great food, and awesome experiences," Managing Director and Chief Executive Officer of Transcorp Hotels Plc., Dupe Olusola said.
"For more than 30 years, Transcorp Hotels Plc has been at the forefront of creating a superior guest experience at our locations. Today, our commitment to innovation has offered us an opportunity to extend this beyond the hotel premises," Olusola added.
The launch of Aura by Transcorp is one of the most significant developments in the company's history as it seeks to transform the travel and tourism industry in Africa by focusing on three important components of travel, whether for leisure or business — where you stay, what you eat and how you spend your time. With its people-driven hospitality model, Aura is set to revolutionise travel and help remind Africans of our deep history of hospitality.
Speaking on the launch of Aura, Obong Idiong, Chief Executive Officer at Africa Prudential Plc, Aura's technology partners, expressed his excitement. "Finding the right accommodation when you travel can be incredibly complex. Options available for the right prices are often limited, and travellers sometimes end up with accommodation that taints the travel experience. Transcorp Hotels Plc has been able to fix that with Aura and we are proud to be associated with them."
"To ensure topnotch user experience, we built a solution to drive digital transformation through the adoption of shared living spaces for the Aura business. With an advanced search algorithm powered by artificial intelligence, Aura determines the relevance of locations taking into consideration, the customers' preferences and requirements to meet them at the point of their needs," Idiong added.
Priscilla Adeboye, a travel enthusiast and early adopter of Aura, said the global pandemic has pushed international travel down her list. "But I still want to be able to take some time off work or spend a weekend away from home with the family. I have found incredible homes on Aura that meet my need for space and privacy."
Working with thousands of partners across Nigeria and different cities in Africa, Transcorp Hotels Plc. is building the continent's largest platform for people-driven hospitality. While travellers enjoy the right selections at the best prices on Aura, hosts can also earn a lot of money by receiving guests in their unoccupied homes and sharing the local culture with them.
For travellers who would rather stay in hotels, Aura also has a great selection of some of the best hotels in every city.
With the launch of Aura, Transcorp Hotels Plc. has further cemented its leadership in the hospitality industry and reinforced its commitment to innovation and superior guest experience across different demographics.
Guests and hosts can sign up at aura.transcorphotels.com to start booking or hosting. The service is currently available in Nigeria only, but the company said plans are already in place to expand to major cities in Africa.
Transcorp Hotels Plc is one of Africa's leading hospitality companies, committed to redefining service standards across the continent while remaining truly and authentically African.
Aura by Transcorp
Aura is Africa's best platform for connecting travellers with great accommodation, good food, and memorable experiences. The platform is also an avenue for people with unoccupied homes, hotels, restaurants, or different skill sets that may interest others can earn an income by becoming hosts.
Nairametrics | Company Earnings
Access our Live Feed portal for the latest company earnings as they drop.