CBN releases new guidelines for OFIs, orders inclusion of NUBAN code or face sanctions
The CBN has directed Other Financial Institutions (OFIs) to adopt the compulsory Nigeria Uniform Bank Account Number (NUBAN) or face sanctions.
The Central Bank of Nigeria (CBN) has directed Other Financial Institutions (OFIs) to adopt the compulsory Nigeria Uniform Bank Account Number (NUBAN) or face sanctions.
CBN revealed the new development in a circular signed by its Director, Payments System Management Department, Musa Jimoh. The NUBAN became popular after the West African Monetary Institution mandated its use by Deposit Money Banks (DMBs). Today, every bank has the NUBAN code number for its customers' accounts.
The directive was given after the CBN reviewed NUBAN, stating that the 10-digit bank account numbering system should now be part of their service in order to ensure equal standard from the DMBs and OFIs.
Deadline and sanctions await: According to the CBN, the OFIs must have incorporated the NUBAN for their customers' use next year, by March 15 2021, but the directive would commence from April 20, 2020.
"It is in this regard that the revised standards on Nigeria Uniform Bank Account Number scheme for banks in Nigeria were revised to include the OFIs. This circular takes effect from April 20, 2020, but with a deadline of March 15, 2021, for full compliance, after which appropriate sanctions would be imposed for contraventions and noncompliance," the CBN said in a circular.
[READ MORE: CBN insists on no devaluation, threatens to sanction those responsible for false speculations)
The CBN said it became necessary to include the OFIs in the uniform customer bank account numbering system following the rise of their role in electronic payment system. It was further stated that the NUBAN system had been efficient in the operations of electronic funds transfer and cheque clearing operations by the DMBs and OFIs.
CBN has been rolling out guidelines for the financial sector in recent times, with the latest being the new revised supervisory and regulatory guidelines for the Microfinance Banks to increase their minimum capital.
Nigerian Breweries to pay Heineken BV mega dividend of N2.9 billion
The parent company of Nigerian Breweries Plc, Heineken B.V., is set to earn N2.9 billion in dividends for the financial year ended December 2020
The parent company of Nigerian Breweries Plc, Heineken B.V., is set to earn a mega N2.9 billion in dividend for the financial year ended December 2020.
The multinational brewing company, headquartered in the Netherlands is the single majority shareholder of Nigerian Breweries, with 3,034,100,564 units of the total issued shares of its subsidiary.
This puts the ownership stake of the Dutch multinational at 37.94%, ahead of Distilled Trading International B.V. and Stanbic IBTC Nominees Limited with 15.47% and 11.37% ownership stake respectively.
In case you missed it
Recall that the Board of Directors of Nigerian Breweries Plc a in a statement released via the Nigerian Stock Exchange proposed a final dividend of 69kobo per share. This puts the total dividend payout of the company at N94 per share for the financial year 2020 (interim: 25kobo). When converted to dollars, the dividend amounts to about $6.93 million based on an exchange rate of N411.88/$1.
Despite the headwinds the company suffered in 2020, the brewer was able to maintain its tradition of dividend payment to shareholders in 2020, despite taking a major shock in its profit during the year (54%).
Nigerian Breweries in 2020 delivered a consistent result in terms of revenue, amidst the ongoing COVID-19 pandemic which disrupted supply chains globally.
The net revenue of the leading brewing company increased by 4.3% in 2020 (N337 billion), compared to FY'19 figures (N323 billion).
The increase in Nigerian Breweries' costs of goods sold, as reported in its audited financial results, as well as the increase in its finance cost pressured the brewer's profit in 2020.
The increase in Nigerian Breweries' cost of goods sold can be attributed to currency devaluation spiked by foreign exchange scarcity, this exerted upward pressures on the costs of imported input materials such as sorghum and sugar – which are not fully produced locally.
What you should know
Nigerian Breweries Plc, a company formed out of a contract for incorporation signed by UAC and Heineken in November 1946, has grown to become the largest brewer in Nigeria in terms of market size.
Thanks to the merger between NB and Consolidated Breweries in 2014, it has nine fully operational breweries from which its products are produced and distributed to all parts of Nigeria, with additional two malting plants in Aba and Kaduna – taking its total operation in Nigeria to the 11.
The Merger also increased the company's brand portfolio to 19 brands, while its Stock Keeping Units -SKU's- increased to 59.
Aside from producing to satisfy and meet local consumption and demand, the Company has an export business that dates back to 1986.
Lafarge Africa gains N71 billion in market value in three trading sessions
The market capitalization of Lafarge Africa Plc has gained N70.87 billion in the past three trading sessions on NSE.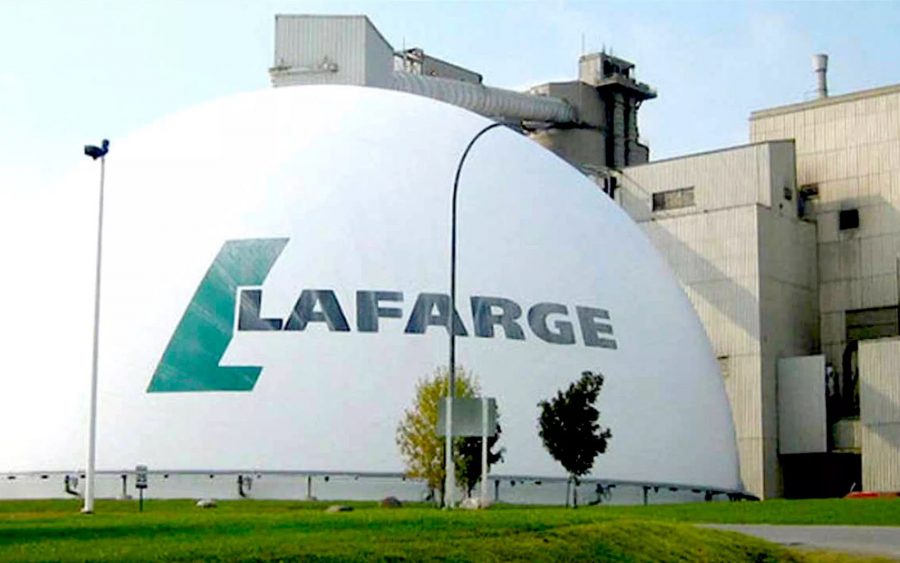 Lafarge Africa Plc, one of the leading cement manufacturers in Nigeria, has gained almost N71 billion in the past three trading sessions on NSE, pushing the market capitalization of the cement manufacturer to N384.98 billion.
Lafarge whose shares peaked at N30.3 this year, saw its share price increase from N19.5 on the 3rd of March 2021 to N23.90 at the close of trading activities on March 8 2021 after enduring a massive sell down in recent weeks.
According to data tracked on the NSE website, this move led to a N70.87 billion gain in the market capitalization of Lafarge Africa in three trading sessions on the local bourse.
This impressive gains in Lafarge's shares and market value were triggered by buying pressures from bargain hunters who took position in the company after its share price slumped to N19.5 per share.
At the time of writing this report, Lafarge was the tenth most capitalized company on NSE with a market capitalization of N384.98 billion, behind Nigerian Breweries with a market capitalization of N395.85 billion.
A total of 5,380,311 units of Lafarge ordinary shares worth N129,602,973.90, were exchanged on the bourse in 185 deals on Monday 8th March 2021.
The shares of the cement manufacturer gaining a total 7.66% or N1.7 to close higher at N23.9 on the 8th of March 2021.
What you should know
Lafarge Africa Plc, a subsidiary of LafargeHolcim, a world leader in building materials, is a leading cement manufacturing company in Sub-Saharan Africa with a current installed cement production capacity of 10.5Mtpa.
The cement manufacturer has a wide operational footprint in Nigeria strategically positioned in three Geo-political zones in the country which include; the South West (Ewekoro and Sagamu in Ogun State), North East (Ashaka, in Gombe State), South East (Mfamosing, Cross Rivers State).
The company also has a ready-mix operation in Lagos, Abuja and Port Harcourt.
In an effort to cut down on deadweight cost, the Board of Lafarge Africa Plc has resolved to sell off its 35% stake in Continental Blue Investment Ghana Limited – a move that will see the company cut down on costs impacting the Group's profit.
This is not the first time the company has had to sell off an unproductive investment, in August 2019, Lafarge Africa sold off all its stakes in Lafarge South Africa Holdings (LSAH).
Nairametrics | Company Earnings
Access our Live Feed portal for the latest company earnings as they drop.