Update: Reports suggest Zenith Bank considering merger with Union Bank
Zenith Bank Plc has reportedly been given the green light to merge or acquire Union Bank Nigeria Plc.
Zenith Bank Plc has reportedly been given the green light to merge or acquire Union Bank Nigeria Plc. Nairametrics got wind of this from a reliable source. We understand talks are currently ongoing between the banks and a tentative arrangement may have been reached to commence due diligence.
Just last week reports from the Daily Independent suggest Nigeria's oldest bank FirstBank was also on track to merge or acquire Polaris and Heritage Banks respectively. The bank issued a press release on the Nigerian stock exchange that did not deny the claims but also did not confirm if it is true.
Zenith Bank is Nigeria's largest bank by profits and second by total assets and could increase its size significantly further with a potential acquisition or merger of this magnitude.
Sources from both banks denied any merger plans have been concluded but will not deny or affirm if talks are ongoing. Our sources also inform Nairametrics that some executives of both banks are not favourably disposed to a merger while others are. Any merger between the banks will surely require the blessing of Jim Ovia, the Chairman and Founder of Zenith Bank, and we now also understand no decision has been made. One of our other sources also claims that he denied any such deal. 
We did not expect an affirmation of a deal at this stage. Nairametrics also got a similar response when we contacted sources in First Bank for the reported merger with Polaris Bank and Heritage Bank. In 2018 Access Bank and Diamond Bank also denied any merger plans when we reached out to them when the initial merger news broke. Both banks eventually announced a deal and consummated a merger in December 2018.  Deals like these are typically not confirmed until a clearance is obtained from the Securities and Exchange Commission.
Why the merger: It is not immediately clear why both banks will be considering a merger, however, Union Bank owners Atlas Mara with a 49% stake has been under pressure to exit their African holdings. Last year (February), Atlas Mara co-founder Bob Diamond announced he was resigning his post as Chairman of the company. The company said it was looking at selling off banking assets in countries where it was not the dominant player.
READ MORE: CBN says Nigerian banks' assets and liabilities are now at N41.42 trillion
Earlier in January, Union Bank sold its United Kingdom subsidiary to MBU Capital Limited. The London-based management investment firm acquired Union Bank UK after emerging as the most preferred bidder. According to the bank, "This sale is aligned with Union Bank's strategy to geographically streamline its business operations to focus on growth opportunities in Nigeria."
Union Bank also recently raised N20 billion in series 3&4 commercial paper after successfully raising N24.3 billion through the issuance of the Series 1 and 2 of its N100 billion commercial paper programme.
Why Zenith: We believe for Zenith Bank a potential merger could be for two main reasons. Firstly, a merger firmly solidifies Zenith Bank's position as the largest bank by total assets after falling second to Access Bank with N7.1 trillion. It also gives Zenith Bank control over several juicy assets and right of ways owned by Union Bank from its legacy years.
READ ALSO: Women entrepreneurs set to benefit $200 million from Union Bank 
It could also have been instigated by the CBN which cannot phantom another nationalization of a bank the size of Union Bank. Sources inform Nairametrics that the apex bank is favourably disposed to this move.
Result sheet: Union Bank Results; In a notification that was sent to the Nigerian Stock Exchange (NSE), the banking group recorded a 10.3% growth in profit. The profit before tax as of December 31, 2019, was N20.35 billion as against the N18.45 billion that was achieved for the corresponding period for 2018.
Zenith Bank, on the other hand, reported a record profit after tax N208 billion out of a gross earning of N662 billion. Zenith Bank's net assets of N941.8 billion dwarfs Union Bank's net assets of N252 billion as of 2019.
Union Bank share price closed at N6 with a market cap of N174 billion as on Friday, March 13th. Zenith Bank closed at N11.90 or N373 billion and trading at a price to earnings multiple of 1.79 compared to Union Bank's 7.28x.
---
Note: This story was updated with new information in paragraph 4 and 5.
Nigeria generates N416.01 billion from Company Income Tax in Q3 2020
Total company income tax generated increased by 3.48% in Q3 2020, compared to N402.03 billion recorded in Q2 2020.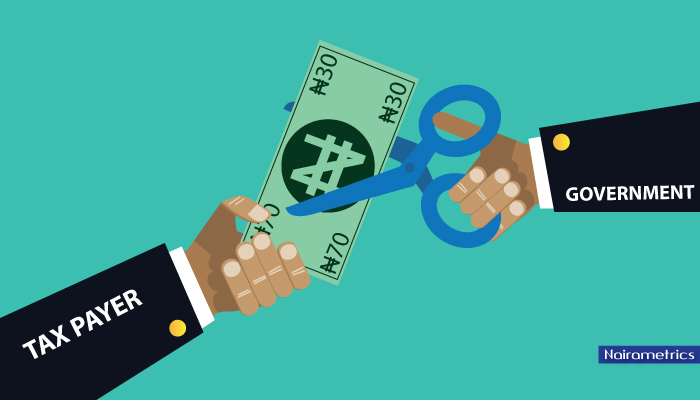 Nigeria generated the sum of N416.01 billion from Company Income Tax (CIT) in the third quarter of 2020. This was revealed in the Company Income Tax by Sectors report, recently released by the National Bureau of Statistics (NBS).
According to the report, the total CIT generated increased by 3.48% in Q3 2020, compared to N402.03 billion recorded in the previous quarter (Q2 2020). It reduced by 20.13% compared to N520.89 billion recorded in the corresponding quarter (Q3) of 2019.
Highlights
Company income tax generated year-to-date sums up to N1.11 trillion as against N1.26 trillion in the comparable period of 2019.
Professional Services including Telecoms generated the highest amount of CIT with N55.52 billion generated, closely followed by Other Manufacturing with N42.03 billion.
Banks & Financial Institutions generated a sum of N24.05 billion.
Mining generated the least, closely followed by Textile and Garment Industry and Local Government Councils with N120.93 million, N167.51 million, and N321.72 million generated respectively.
Out of the total amount generated in Q3 2020, N244.70 billion was generated as CIT locally, while N70.34 billion was generated as foreign CIT payment. The balance of N100.97 billion was generated as income taxes from other payments.
Automobiles and Assemblies grows CIT by 994%
In terms of sectors with the highest increase in company income tax remittances, the Automobiles and Assemblies sector grew its CIT by 994%, from N81.6 million in Q2 2020 to N892.7 million. It was closely followed by the Gas sector, which grew its CIT by 626% to stand at N4.76 billion from N655.5 million.
On the flip side, transport and haulage services recorded the highest decline in company income tax, as it reduced by 76% to stand at N7.35 billion from N31.1 billion. This is closely followed by Banks and financial institutions, which declined by 51% to stand at N24.1 billion.
Bottom line
The rise in company income tax is an indication of the Nigerian government's move to improve the generation of revenue from the fiscal side as against oil exportation. However, the halt in economic activities due to the COVID-19 pandemic contributed to the year-on-year decline in company income tax.
COVID-19 Update in Nigeria
On the 26th of November 2020, 169 new confirmed cases were recorded in Nigeria
The spread of novel Corona Virus Disease (COVID-19) in Nigeria continues to record significant increases as the latest statistics provided by the Nigeria Centre for Disease Control reveal Nigeria now has 66,974 confirmed cases.
On the 26th of November 2020, 169 new confirmed cases were recorded in Nigeria, having carried out a total daily test of 7,101 samples across the country.
To date, 66,974 cases have been confirmed, 62,585 cases have been discharged and 1,169 deaths have been recorded in 36 states and the Federal Capital Territory. A total of 756,237 tests have been carried out as of November 26th, 2020 compared to 749,136 tests a day earlier.
COVID-19 Case Updates- 26th November 2020,
Total Number of Cases – 66,974
Total Number Discharged – 62,585
Total Deaths – 1,169
Total Tests Carried out – 756,237
According to the NCDC, the 169 new cases were reported from 12 states- Kaduna (74), FCT (42), Lagos (17), Kano (8), Ogun (6), Oyo (6), Rivers (6), Ekiti (3), Bauchi (3), Katsina (2), Delta (1) and Ondo (1).
Meanwhile, the latest numbers bring Lagos state total confirmed cases to 23,083, followed by Abuja (6,671), Plateau (3,813), Oyo (3,721), Kaduna (3,019), Rivers (2,969), Edo (2,696), Ogun (2,202), Delta (1,824), Kano (1,789), Ondo (1,728), Enugu (1,332),  Kwara (1,096), Ebonyi (1,055), Katsina (1,014), Osun (945), Gombe (938). Abia (926), Bauchi (765), and Borno (745).
Imo State has recorded 662  cases, Benue (496), Nasarawa (488), Bayelsa (445),  Ekiti (357), Akwa Ibom (339), Jigawa (331), Niger (296), Anambra (285), Adamawa (261), Sokoto (165), Taraba (157), Yobe (94), Kebbi (93), Cross River (90), Zamfara (79), while Kogi state has recorded 5 cases only.
READ ALSO: COVID-19: Western diplomats warn of disease explosion, poor handling by government
Lock Down and Curfew
In a move to combat the spread of the pandemic disease, President Muhammadu Buhari directed the cessation of all movements in Lagos and the FCT for an initial period of 14 days, which took effect from 11 pm on Monday, 30th March 2020.
The movement restriction, which was extended by another two-weeks period, has been partially put on hold with some businesses commencing operations from May 4. On April 27th, 2020, Nigeria's President, Muhammadu Buhari declared an overnight curfew from 8 pm to 6 am across the country, as part of new measures to contain the spread of the COVID-19. This comes along with the phased and gradual easing of lockdown measures in FCT, Lagos, and Ogun States, which took effect from Saturday, 2nd May 2020, at 9 am.
On Monday, 29th June 2020 the federal government extended the second phase of the eased lockdown by 4 weeks and approved interstate movement outside curfew hours with effect from July 1, 2020. Also, on Monday 27th July 2020, the federal government extended the second phase of eased lockdown by an additional one week.
On Thursday, 6th August 2020 the federal government through the secretary to the Government of the Federation (SGF) and Chairman of the Presidential Task Force (PTF) on COVID-19 announced the extension of the second phase of eased lockdown by another four (4) weeks.
READ ALSO: Bill Gates says Trump's WHO funding suspension is dangerous
President Buhari calls for alignment of capacity, attraction of investments across power sector
President Buhari has called for the alignment of capacity and attraction of investments across components of the Power Sector's value chain.
President Muhammadu Buhari has called for the alignment of capacity and attraction of investments across the generation, transmission and distribution components of the Power Sector's value chain.
This was disclosed by the Minister of Power, Engr Salam Mamman, who represented the President, in a speech read at the  launch of Eko Electricity DisCo's Supervisory Control and Data Acquisition (SCADA) system in Lagos on Thursday.
He said, "We must ensure that there is an alignment of capacity and attraction of investments across the generation, transmission and distribution components of the Power Sector's value chain.
"I acknowledge the Central Bank of Nigeria's (CBN) financial support towards this project through the Nigeria Electricity Market Stabilization Facility granted in 2015. This facility significantly led to the successful completion of this project.
"My administration remains committed to addressing the liquidity challenges which are adversely affecting the Power sector's viability. We have noted with grave concern: The increased fiscal burden on the Federal Government (FG) occasioned by the tariff shortfalls in the sector which are no longer sustainable."
Bottom line
It is obvious that the CBN's Payment Assurance Facility (CBN PAF) targeted at supporting tariff shortfalls can no longer be extended and must be phased out to allow the sector's financial independence.
The government is also aware that these tariff shortfalls sit on DisCos' books and impair their ability to raise capital and invest.
Hon. MIN. OF POWER @EngrSMamman REPRESENTS PRESIDENT @MBuhari IN LAGOS AT THE LAUNCH OF @EKEDP COMPANY'S SCADA SYSTEM.

SPEECH BELOW👇📖

ADDRESS BY HIS EXCELLENCY, THE PRESIDENT OF THE FEDERAL REPUBLIC OF NIGERIA, PRESIDENT @MBuhari, AT @EKEDP PLC'S OFFICIAL

Cc: @NigeriaGov pic.twitter.com/uJONj2qyjl

— Office of the Minister of Power (@PowerMinNigeria) November 26, 2020