Why the NNPC is being dragged to US courts by Exxon Mobil, Shell
Royal Dutch Shell Plc and Exxon Mobile Corp. have instituted legal actions against the NNPC in the United States of America. 
Royal Dutch Shell Plc and Exxon Mobile Corp. have instituted legal actions against the Nigerian National Petroleum Commission (NNPC) in the United States of America.
The oil companies are trying to get US courts to enforce a $1.8 billion arbitration wins they secured against the NNPC in 2011 after initially suing the state-owned oil company for breaching their contract.
Last September, the two companies tried but failed to secure a similar enforcement in the US after the US District Court for the Southern District of New York dismissed their case. Judge William Pauley, who was in charge of the case, cited the fact that Exxon and Shell had many pending appeal cases in Nigeria as the reason for his ruling.
Here's a little backstory: Some years ago, Exxon Mobil and Shell accused the NNPC of contractual breach. According to the oil companies, the NNPC was collecting more crude than it was entitled to, in line with a 1993 deal they signed with the Nigerian Government to develop some deep offshore blocks. Those deep offshore oil projects currently account for about 30% of Nigeria's 2 million barrels daily output.
[READ MORE: Huawei dragged to court over alleged fraudulent deal)
Following the accusation levelled against the NNPC, independent arbitration tribunals in Nigeria awarded Exxon Mobil and Shell damages to the tune of $1.8 billion. Interestingly, the NNPC took the case to court and won. According to the ruling, the disagreements were not tax disputes and therefore not subject to arbitration. Moreover, the tribunals lacked the authority to impose the $1.8 billion penalties, the court ruled.
Reason for the fresh suit in the US: As earlier mentioned, the oil companies took the case to the US. And after Judge William Pauley overturned their case, they are now filing a new one. According to court documents that were seen by Bloomberg, the companies are arguing that Nigerian courts are unfair and lack "the political independence to render impartial judgements in a high-value dispute".
The companies also cited the long time it usually takes Nigeria's Supreme Court as another reason they are filing the case in America. According to them, it can take up to a decade to get a ruling and this "renders the prospect of justice so illusory as to amount to no justice at all."
Exxon Mobile and Shell are also now demanding for $2.7 billion in damages, citing accrued interests. The NNPC is expected to respond to the US appeal latest by April 10th.
The spokesperson to Nigeria's Justice Minister, Abubakar Malami, declined to respond to a request for comment on the development. In the same vein, representatives of both companies said they cannot comment on ongoing litigation.
BREAKING: Dangote delays London Stock Exchange listing
Dangote Cement Plc isn't expected to attempt a U.K. initial public offering until at least 2023.
Africa's richest man, Aliko Dangote, once again is delaying plans to list Nigeria's second most capitalized company on the London Stock Exchange, rather choosing other options like boosting exports and Nigerian company's foreign-exchange reserves in a report credited to Bloomberg.
Dangote Cement Plc, Africa's biggest producer of building material isn't expected to attempt a U.K. initial public offering until at least 2023, Temilade Aduroja, Head of Investor Relations at the Lagos-based company, said by email.
"The London listing is not something which will happen in the short to medium term," he said. "We are focused on our export strategy and increasing our foreign-currency revenue."
Dangote, a major shareholder of Dangote Cement, with a net worth of more than $14 billion has longed for the company to have a secondary London Stock Exchange listing to diversify its holding and gain more leverage to cheaper funds on international markets.
Aliko Dangote said in 2018 that the listing would happen the following year (2019), only for Brian Egan, former chief financial officer, to state that 2020 was more likely.
More detail later as the story is developing…
COVID-19 Update in Nigeria
On the 28th of October 2020, 147 new confirmed cases and 4 deaths were recorded in Nigeria
The spread of novel Corona Virus Disease (COVID-19) in Nigeria continues to record significant increases as the latest statistics provided by the Nigeria Centre for Disease Control reveal Nigeria now has 62,371 confirmed cases.
On the 28th of October 2020, 147 new confirmed cases and 4 deaths were recorded in Nigeria, having carried out a total daily test of 3,270 samples across the country.
To date, 62,371 cases have been confirmed, 58,095 cases have been discharged and 1,139 deaths have been recorded in 36 states and the Federal Capital Territory. A total of 617,750 tests have been carried out as of October 28th, 2020 compared to 614,480 tests a day earlier.
COVID-19 Case Updates- 28th October 2020,
Total Number of Cases – 62,371
Total Number Discharged – 58,095
Total Deaths – 1,1139
Total Tests Carried out – 617,750
According to the NCDC, the 147 new cases were reported from 12 states- Lagos (82), FCT (20), Rivers (9), Kaduna (8), Plateau (8), Benue (5), Edo (3), Kano (3), Nasarawa (3), Taraba (3), Ogun (2), Bauchi (1).
Meanwhile, the latest numbers bring Lagos state total confirmed cases to 21,017, followed by Abuja (6,028), Plateau (3,622), Oyo (3,433), Rivers (2,790), Edo (2,657), Kaduna (2,633), Ogun (2,016), Delta (1,813), Kano (1,746), Ondo (1,666), Enugu (1,314),  Kwara (1,069), Ebonyi (1,049), Katsina (952), Osun (923), Abia (898), Gombe (883).  Borno (745), and Bauchi (711).
Imo State has recorded 616 cases, Benue (491), Nasarawa (482), Bayelsa (403),  Ekiti (332), Jigawa (325), Akwa Ibom (295), Anambra (277), Niger (274), Adamawa (257), Sokoto (165), Taraba (143), Kebbi (93), Cross River (87), Yobe (82), Zamfara (79), while Kogi state has recorded 5 cases only.
READ ALSO: COVID-19: Western diplomats warn of disease explosion, poor handling by government
Lock Down and Curfew
In a move to combat the spread of the pandemic disease, President Muhammadu Buhari directed the cessation of all movements in Lagos and the FCT for an initial period of 14 days, which took effect from 11 pm on Monday, 30th March 2020.
The movement restriction, which was extended by another two-weeks period, has been partially put on hold with some businesses commencing operations from May 4. On April 27th, 2020, Nigeria's President, Muhammadu Buhari declared an overnight curfew from 8 pm to 6 am across the country, as part of new measures to contain the spread of the COVID-19. This comes along with the phased and gradual easing of lockdown measures in FCT, Lagos, and Ogun States, which took effect from Saturday, 2nd May 2020, at 9 am.
On Monday, 29th June 2020 the federal government extended the second phase of the eased lockdown by 4 weeks and approved interstate movement outside curfew hours with effect from July 1, 2020. Also, on Monday 27th July 2020, the federal government extended the second phase of eased lockdown by an additional one week.
On Thursday, 6th August 2020 the federal government through the secretary to the Government of the Federation (SGF) and Chairman of the Presidential Task Force (PTF) on COVID-19 announced the extension of the second phase of eased lockdown by another four (4) weeks.
READ ALSO: Bill Gates says Trump's WHO funding suspension is dangerous
House of Reps to make Youths globally competitive
House of Representatives is determined to make the Youths globally competitive.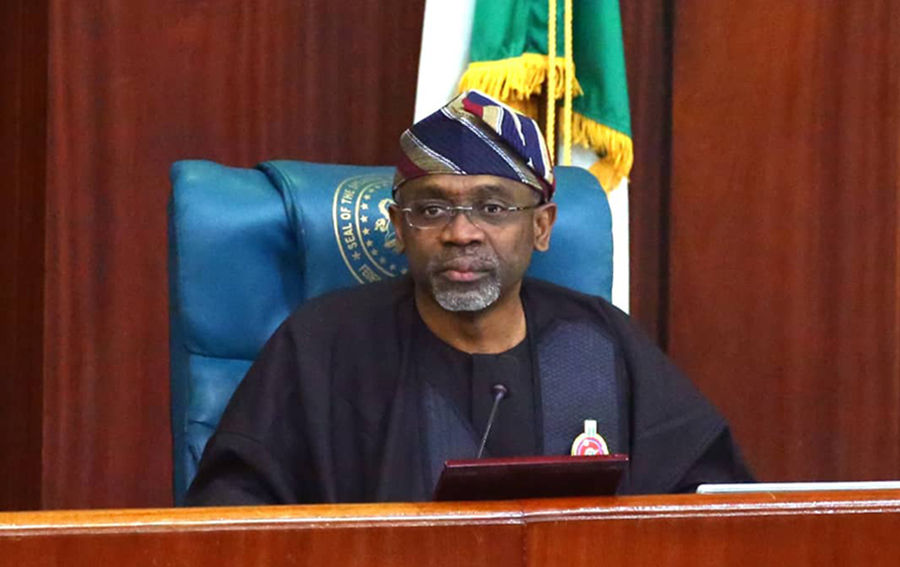 Lawmakers in the House of Representatives have assured Nigerian youths that they are committed to make them globally competitive.
This was disclosed by the Speaker of Nigeria's House of Representatives, Femi Gbajabiamila, on Wednesday.
 In a tweet, which the speaker shared after a meeting with a group of young lawmakers under the aegis of 'Young Parliamentarians Forum', he  reiterated that some of the demands of the youths following the #EndSARS protests would be addressed constitutionally, as part of the decision was to reform the Police, in a quest to accommodate a better Police Force.
On youth empowerment, the Speaker said that a lot still needs to be done, while pointing out that no government had done more than what the present administration has done.
What they are saying
He said, "All of us, every segment of the government, especially the House of Representatives, before the protests took the initiative, debated motions and took far-reaching decisions on the floor. We gave ourselves 30 days, and since then, we've been working night and day, especially with the Nigerian Bar Association (NBA).
"We thought the best way to go about it is that we amend the Police Service Commission Act, and that has been done and the report has been concluded and soon, it will be published and be on the floor.
"We are determined to resolve the Academic Staff Union of Universities (ASUU) matter, and if we can resolve two out of three issues, I think we would have gone a long way to help the lecturers who are on strike.
"There's a bill on vocational education, I think from the 8th Assembly that was even my bill. We'll pick it up again and pass it to you (Young Parliamentarians Group) to polish it up and add it to whatever ideas you have."
While speaking on the giant strides by the current administration in terms of youth empowerment, the Speaker said:
"I make bold to say that no government, in Nigerian history from inception, and I stand to be corrected, has put in as much in youth empowerment as this present government."
"Facts don't lie, a government that has devoted N500bn to youth empowerment every year. There's Trader Moni, N-Power, and several others, they are all there," he added.
Gbajabiamila added that the President Muhammadu Buhari's administration has done a lot about youth empowerment and is ready to do more.