Maersk, Safmarine deny dumping Lagos, as port challenges affect operations 
Maersk and its subsidiary, Safmarine have denied relocating their shipping operations from Lagos, a state that has lost some companies.
Despite challenges affecting their operations in Lagos port, Maersk, the world's largest container carrier, and Safmarine, a subsidiary of Maersk, have both denied relocating their shipping operations from Lagos, a state that has lost some companies in recent years.
Maersk, a Danish business conglomerate with activities in the transport, logistics and energy sectors, said it was sticking to Lagos and not planning an exit from the port, which has been a problem for many companies due to its congested condition.
The company had reportedly stated in January 2020 that its vessels would be heading for Rivers State's Onne Port, South-South, Nigeria instead of Lagos, as it intended to suspend operations within Lagos port. Maersk said the break from Lagos port would be effective from January this year.
"it is our pleasure to announce that our Far East (China, Vietnam, Malaysia, Singapore) service will no longer be calling at Lagos Ports but now comes to Onne directly, giving you a reduced transit time. This is effective this Jan 2020," Maersk had said in a Vanguard report.
But in a recent customer advisory issued separately, Punch reported that Maersk and Safmarine would continue operations in the Lagos Port regardless of the challenges its company is facing.
The report added that, "The West Africa market continues to be dynamic and market demand fluctuates significantly from quarter to quarter. 
"Currently we are experiencing severe delays in Lagos due to highly utilised terminal yards, crane break-downs and long trucking queues." 
[READ MORE: Port loses N84 billion to SON's system failure in 14 days)
Why Lagos port is a problem: Lagos Ports is the official port designation for about 90% Nigerian cargo. Its congestion has been affecting business operations of companies and this has cost companies millions of naira.
That's why some companies are now seeking alternative to the Lagos port. NASCON Allied Industries Plc, one of the many subsidiaries of Dangote Industries Limited, moved some of its operations away from Apapa area of Lagos to Oregun and Port Harcourt. The company's Managing Director, Paul Farrer, said the decision to move its operations was in response to the lingering gridlock in Apapa.
Farrer said the Apapa gridlock was one of the key risks to the company's business last year (2018). He added that the Apapa gridlock affected the movement of raw materials to Oregun, timely delivery of finished goods to customers, and increased turn-around time of the company's trucks.
Just-in: Nigeria's manufacturing sector contracts for 5th consecutive month – CBN 
The CBN disclosed in its September PMI report that the manufacturing sector contracted.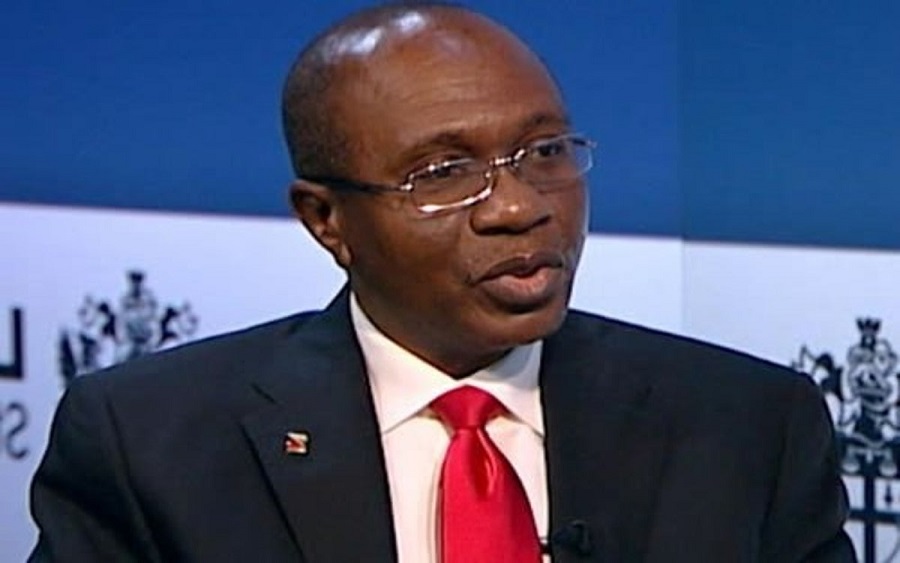 The Manufacturing Purchasing Managers' Index (PMI), in September 2020, has witnessed a contraction for the fifth consecutive month, as it stood at 46.9 index points. 
This was disclosed by the Central Bank of Nigeria (CBN), in its September PMI report released on Wednesday. 
The report stated that, out of the 14 subsectors surveyed, 4 subsectors reported expansion (above 50% threshold) in the review month in the following order: 
Electrical equipment

 

Transportation equipment 

 

Cement, and

 

Nonmetallic mineral products

 
The paper product subsector was stable. 
While the remaining 9 subsectors reported contraction (below 50% threshold) in the review month in the following order: 
Petroleum & coal products

 

Primary metal

 

Furniture & related products

 

Printing & related support activities

 

Food, beverage & tobacco products

 

Textile, apparel, leather & footwear

 

Chemical & pharmaceutical products;

 

Fabricated metal products and 

 

Plastics & rubber products

 
The Non-manufacturing sector PMI stood at 41.9 points in September 2020, indicating contraction in nonmanufacturing PMI, for the sixth consecutive month.  
Tony Elumelu named in "Time 100" list of the 100 Most Influential People in the World 2020
The UBA and Transcorp Plc Chair is one of three Nigerians on the list, alongside Tomi Adeyemi and Tunji Funsho.
TIME has named Tony O. Elumelu, one of Africa's leading investors and philanthropists, in the 2020 TIME100, the annual list of the 100 most influential people in the world. The list, now in its seventeenth year, recognises the activism, innovation, and achievement of the world's most influential individuals. Mr Elumelu, who is one of only four Africans on the 2020 list, is recognised for his track record of business turnaround and value creation, and economic empowerment of young Africans.
Tony Elumelu is the Founder and Chairman of Heirs Holdings, his family-owned investment company, committed to improving lives and transforming Africa, through long-term investments in strategic sectors of the African economy, including financial services, hospitality, power, energy and healthcare. He is the Chairman of top pan-African financial services group, the United Bank for Africa (UBA), which operates in 20 countries in Africa, the United Kingdom, France, and is the only African bank with a commercial deposit taking licence in the United States. The bank provides corporate, commercial, SME and consumer banking services to more than 21 million customers globally.  Elumelu also chairs Nigeria's largest quoted conglomerate, Transcorp,  whose subsidiaries include Transcorp Power, one of the leading generators of electricity in Nigeria and Transcorp Hotels Plc, Nigeria's foremost hospitality brand.
Mr Elumelu is the most prominent champion of entrepreneurship in Africa. In 2010, he created The Tony Elumelu Foundation (TEF), the philanthropy empowering a new generation of African entrepreneurs, catalysing economic growth, driving poverty eradication and ensuring job creation across all 54 African countries. Since inception, the Foundation has funded just under 10,000 entrepreneurs and created a digital ecosystem of over one million as part of its ten year, US$100m commitment through the TEF Entrepreneurship Programme.  Self-funded, the Foundation is increasingly sharing its unique ability to identify, train, mentor and fund young entrepreneurs across Africa, with institutions such as the UNDP, the ICRC and leading European development agencies.
Heirs Holdings, which serves as a corporate role model for African businesses, and the Tony Elumelu Foundation will both celebrate 10 years of impact in November. Their mission continues to be inspired by Mr Elumelu's economic philosophy of Africapitalism, which positions the private sector, and most importantly entrepreneurs, as the catalyst for the social and economic development of the continent.
The full list of the 2020 TIME100 and tributes appear on time.com/time100.
Rack Centre to create West Africa's largest data centre in $100m expansion
Rack Centre's expansion programme will increase capacity to a total net lettable white space of 6000 square metres.
Leading carrier neutral data centre operator in West Africa, Rack Centre, has announced an expansion programme that will increase capacity to a total net lettable white space of 6000 square metres, which will pave way for 13MW of  IT power capacity in its Lagos campus.
This was disclosed in a press release by the company, which was seen by Nairametrics.
The expansion is expected to bring carrier neutral scale to West Africa, and this is in response to increasing demand for data centre space from cloud uptake, telecommunication investment and outsourcing of IT facilities by enterprises in the region.
READ: Multichoice, StarTimes, others' reception increase by 23% in Nigeria- Report
The funding for this expansion will come from a $250m pan-African data centre platform, established by Actis and Convergence Partners, a leading ICT infrastructure investor in Africa.
In addition to the expansion in  Rack Centre, the platform is also actively developing additional buy and build opportunities across Africa, to establish a network of carrier neutral data centres aimed at catering to carrier, cloud and hyperscale customers. 
Back story:  It is noteworthy that on March 2020, in a bid to pave way for the expansion programme, Actis, a London private equity firm, announced an investment in Rack Centre, taking a controlling stake in the business alongside Jagal.
READ: Are we heading towards a food crisis?
Why this matters
Nigeria is a key entry point for global telecommunications, content, and cloud players seeking access to the region. Despite the potentials of the country; with 138 million internet subscribers, more than any country in Africa or Europe, and the largest population and GDP in Africa, a lack of cost-effective, energy-efficient IT infrastructure, has been a constraint to doing business in the region. 
However, in a bid to create unrestricted connectivity between customers, telecommunication carriers, and internet exchange points within its data centres in the region, as a unique scale carrier neutral player, Rack Centre brings global best practice to Nigeria, as the first carrier neutral data centre in the region, to achieve Uptime Institute Tier III Certification of Constructed Facility (TCCF).
READ: Lagos announces N10 billion public-private partnership for aquaculture centre
The global leaders that the platform has engaged include:
Tim Parsonson, Co-founder, Teraco Data Environments – the largest carrier neutral operator in Africa, who joins the Board as Chairperson on the board.

Frank Hassett, a veteran of the global data centre industry and previous Vice President of Infrastructure, at Equinix, brings over 1300MW of build and operate experience, to assist with hyperscale expansion.
While speaking on the expansion of capacity, Andile Ngcaba, Chairman of Convergence Partners, said;  "Africa is at the start of a critical time in its development, as the 4th industrial revolution offers the chance to leapfrog many of Africa's challenges, and harness the immense potential of its people. Convergence Partners is delighted to partner with Actis in accelerating the growth of high quality data centre infrastructure, an indispensable part of the foundation of this revolution in the region."
Dr Ayotunde Coker, Managing Director of Rack Centre, emphasized that the group is proud of the quality and scale bar which they have set in the region.
"We are proud of the quality and scale bar we have set in the region and are scaling to be the de-facto digital data hub for West Africa
"Mass adoption of digital working models and content distribution is driving growing investment in the region and Rack Centre offers a world class location to house these IT and telecoms facilities," Coker said.
Supporting this ambition, engineering consultancy Arup, have been appointed for the project.  The leadership status of Arup is uncontested,  having designed over 2,000MW of IT capacity for industry-leading tech giants, and co-location providers across the globe.