Gross Profit vs. Net Profit: What every entrepreneur should know
Get the full scoop on gross profit vs. net profit with this guide.
Most business owners understand profitability from a fundamental standpoint. If the revenue from sales covers your expenses, you're turning a profit. Profits mean positive cash flow. Positive cash flow helps keep your business in operation. However, business owners should look beyond a simple profit naira amount. By calculating and comparing metrics, owners can identify the areas of the business that are working well, and those that need improvement. Get the full scoop on gross profit vs. net profit with this guide.
Gross Profit vs. Net profit
Before we get into the difference between gross profit and net profit, let's first define what a profit margin is in more general terms.
What is profit margin?
Your business's profit margin is a percentage value of how much your business earns for every naira made in sales. The more money your business earns for every sale made, the higher your profit margin becomes. Gross profit vs. net profit, on the other hand, are more specific (and different) measurements that are used to determine your business's financial health. Let's dig into the difference between gross profit and net profit.
What is gross profit?
Gross profit is how much money your business earns (revenue) minus only the cost of goods sold (COGS). But it should go without saying that there are many other expenses besides your COGS that your business must cover in order to keep running. So, gross profit is the measurement of profit before taking into account all expenses.
What is net profit?
Net profit is how much money your business earns minus all expenses, including taxes, operating expenses, loan repayments, COGS, and so on. Before you can calculate your business's net profits, you'll need to first measure your business's gross profit. If you do the math and your 'net profit' is a negative value, it would correctly be referred to as 'net loss'. Given these definitions, your business's gross profit can be sky-high, but if you have lots of expenses to pay every month then your net profit could be much lower (or even negative).
[READ MORE: Repurchase agreement: How it works)
Why knowing the difference between gross and net profit matters
When you own a small business, you need to know your business's gross and net profits. Investors and lenders want to know about the financial health of your business, and showing them your gross profits just won't cut it. You must know your company's net profits when seeking outside lenders. That way, investors and lenders can determine how much money you have after paying all your expenses.
To create your income statement, you need to be able to calculate both gross and net profits. Confusing the two will only lead to muddled and inaccurate documents. You also need to know the difference between gross profit vs. net profit to make educated business decisions. Knowing your business's gross profit can help you come up with ways to reduce your cost of goods sold or increase product prices. And if your net profit is significantly lower than your gross profit, you can determine expense cuts.
How knowing the difference between gross profit and net profit helps
Regardless of which industry your business is in, there are tons of useful and important insights that you'll gain by learning the difference between gross and net profit.
Use gross profit to help you develop the right pricing strategy for your business.
Use net profit to determine how much you can set aside for a business disaster recovery plan.
Use both gross and net profit measurements to help you beat the small business failure rate.
Use both gross and net profit measurements to keep you prepared for the Tax Day deadline.
Use net profit to see if you have enough money to scale up your business.
How to calculate gross vs. net profit
Now that you know what gross and net profits are, and the differences between the two, it's time to learn the equations so you can calculate them. They're very simple formulas, so there's no need to be worried if you're not the best with numbers.
Gross profit formula = Revenue – Cost of Goods sold
Net profit formula = Gross Profit – Expenses 
Break-even analysis
Your break-even point is the point at which expenses and revenues are the same. You're not making money at your break-even point, but you're not losing money either. You should take time to measure your break-even point to determine how much "breathing room" you have in case things turn south.
As a business owner, you need to plan for the unexpected. Perhaps you lose access to raw materials because of a natural disaster, or one of your manufacturers suffers a warehouse fire and can no longer provide you with the goods you need. Whatever the case, knowing the break-even point will let you know how much you can afford to lose before you are no longer a profitable company. You can calculate the break-even point for various components of the business. For instance, you can measure the break-even point as a figure of sales. The formula to do so is:
Break-Even Point Sales = Fixed Expenses + Variable Expenses
You could also measure your break-even point against units sold. The method to do so is:
Break-Even Point for Units Sold = Fixed Expenses ÷ (Unit Sales Price – Unit Variable Expenses)
Running these figures allows you to determine how profitable you'll remain in the future if something happens to your company.
[READ ALSO: Kobe Bryant: What Nigerian athletes, business owners must learn)
Bottom line
The difference between gross and net profit is a crucial piece of knowledge to have in mind as you run your business. But even when considering the differences, the phrase 'gross profit vs net profit' is actually better understood in terms of cooperation as opposed to a challenge of some sort. You can't measure your net profit without your gross profit, and your gross profit sheds only a small bit of light on your business's true financial health.
FG increases hate speech fine from N500,000 to N5 million, moves against monopoly and antitrust
The new regulation is part of the amended Nigerian Broadcasting Code.
The Federal Government on Tuesday, August 4, 2020, announced the increase of fine for hate speech from N500 to N5 million.
The announcement was made by the Minister for Information and Culture, Alhaji Lai Mohammed, at the unveiling ceremony of the revised National Broadcasting Code by the National Broadcasting Commission (NBC) in Lagos on Tuesday.
This new regulation is part of the amended Nigerian Broadcasting Code which contains Antitrust provision aimed at boosting local content and encouraging the growth of the local industry, among other provisions.
This disclosure is contained in a press statement that was issued by the Special Assistant to the President (Media), Office of the Minister for Information and Culture, Segun Adeyemi.
The Minister said that the Antitrust provision will boost local content and local industry due to laws prohibiting exclusive use of rights by broadcasters who intend to create monopolies and hold the entire market to themselves. The provision will also open access to premium content.
Alhaji Lai Mohammed said, ''I must explain that this provision is not new to Nigeria Broadcasting. Exclusivity was disallowed at a certain time in the history of our broadcasting. I recall Multichoice sub-licensing EPL matches to other local operators in Nigeria. I recall HITV engaging several local operators on sub-licensing the EPL when they got the rights."
In a bid the protect broadcast stations and promote sustainability for the station owners and content producers, the revised code contains law prohibiting backlog of advertising debts. It also contains law on the registration of Web Broadcasting, which will grant the country the opportunity to regulate negative foreign broadcasts that can be harmful to the country.
Going further the minister also said, ''The provisions on the responsibility of broadcast stations to devote airtime to national emergencies…obviously mandates terrestrial and Pay TV channels to make their services available to Nigerians at time of national emergencies – like the ongoing Covid-19 pandemic – for their education and enlightenment."
He revealed that the review of the broadcasting was done in the national interest as it was necessitated by the Presidential directive in the wake of the 2019 general elections, which sought for an inquiry into the regulatory role of NBC.
The Minister also disclosed that President Buhari had ordered the probe of the conduct of the various broadcast stations before, during and after the polls.
Mohammed also pointed out, ''But, as it currently stands, the 6th edition and the amendments, which we are unveiling today, remain the regulations for broadcasting in Nigeria. Our intention remains the good of the country. We need to catalyze the growth of the local industry. We need to create jobs for our teeming creative youths. The opportunities must be created and we believe that effective regulatory interventions are a sure way of attaining this. That's why we will not waver."
It can be recalled that in a bid to stem the tide of rising cases of hate speech and fake news, the Federal Government moved to introduce the fake news and hate speech bill, which they said creates apprehension, a lot of mistrust and divides the country along ethnic and religious lines.
Stakeholders and the general public were very critical of the bill because of some harsh clauses in the bill which includes the death penalty.
Austin Avuru retires as CEO of Seplat petroleum, to receive huge benefits
According to the notice, Avuru will be considered a "good leaver" on his retirement.
Co-founder and Chief Executive Officer of Seplat Petroleum Development Company Plc, Austin Avuru has retired as CEO of the company, but will remain on the board as a Non-Executive Director.
According to a notice sent to the Nigerian Stock Exchange and signed by the company secretary Mrs Edith Onwuchekwa, the resignation took effect on July 31, 2020.
READ MORE: Seplat denies swindling FG of N600 billion despite co-conspirator's guilty plea
What this means
According to the notice, Avuru will be considered a "good leaver" on his retirement and receive his remuneration and benefits as such.
The Remuneration Committee has confirmed that Avuru will receive "a lump sum payment in lieu of notice equal to his salary, benefits, and pension allowance until November 18, 2020" as well as other security and travel benefits.
He would also receive a loss of office payment equal to 12 months' salary, as compensation and in accordance with the Nigerian market practice.
READ ALSO: Seplat's Austin Avuru no longer has direct shares in company 
In line with the provisions of the Directors' Remuneration Policy approved by shareholders of the Company at its 2018 AGM, he will also receive a pro-rata bonus (in cash) to reflect his time as CEO during the financial year, and same "will be provided in the Company's Directors Remuneration Report for 2020 and subsequent years".
Seplat will also vest awards made in form of deferred shares in 2019 and 2020 at the normal vesting dates, and subject to the achievement of the relevant performance conditions, and Avuru will be subject to the post-employment shareholding requirement for two years.
The company management and board appreciated Avuru for his 'excellent leadership' in growing the company to become a notable player in the Nigerian and wider African hydrocarbon industry.
READ: Okomu Oil Palm 's profit declines by 43.22% as at Q3 2019  
Backstory
On November 18 2019, Seplat Petroleum Development Company Plc announced that Mr Austin Avuru will be retiring as CEO at the end of July 2020.
This is in line with Avuru's earlier plans to retire sometime around his 62nd birthday.
Download the Nairametrics News App
Buhari orders payment of stranded NDDC scholarship students, commission gives reason for delay
The delay, it was revealed, was caused by the sudden death of the then EDFA of the commission.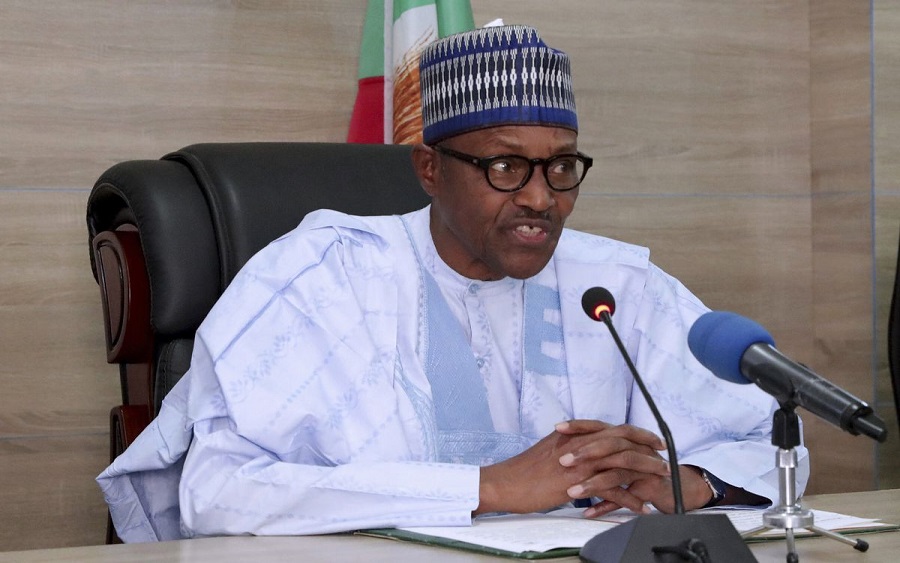 President Muhammadu Buhari has ordered the Niger Delta Development Commission (NDDC) to immediately pay the fees and stipends of the stranded Nigerian scholars who have been facing hardships abroad.
This was disclosed in a press statement by the NDDC and signed by the commission's Director for Corporate Affairs, Charles Obi Odili, on Tuesday, August 4, 2020.
Odili revealed that the delay in the remittance of the fees for these scholars was caused by the sudden death of the then Acting Executive Director for Finance and Administration, EDFA, of the commission, Chief Ibanga Etang.
READ MORE: Corruption probe: NDDC claims to have spent N81.5 billion in 7 months
Odili stated, "Under the Commission's finance protocol, only the Executive Director (Finance) and the Executive Director (Projects) can sign for the release of funds from the Commission's domiciliary accounts with the Central Bank of Nigeria, CBN. With the death of Chief Etang, the remittance has to await the appointment of a new EDFA''
Odili stated further that, "Senator Akpabio, the Honourable Minister, said President Buhari who has been briefed on the protest by students at the Nigerian High Commission in London, has ordered that all stops be pulled to pay the students by the end of this week. We expect a new EDFA to be appointed this week. As soon as that is done, they would all be paid."
It would be recalled that the plight of the Nigerian scholars came to the fore after it was revealed, the terrible conditions they were going through in foreign countries since not being able to pay their tuition fees. These revelations caused outrage on social media with many blaming the government for not caring enough for its people.
READ ALSO: Akpabio denies accusing Reps of receiving 60% of NDDC contracts
The non-payment of the allowances and tuition fees of the students by NDDC is coming amid the corruption and financial mismanagement allegations that have been rocking the commission for some months now.
The students said they are going through a lot of hardship due to lack of funds from the NDDC and are unable to engage in menial jobs to survive because of the impact of the coronavirus pandemic.
Following up with its own intervention, the Chairman of Nigerians in Diaspora Commission (NIDCOM), Abike Dabiri-Erewa, asked the NDDC as a matter of urgency to pay the allowances, tuition fees and other incentives of students under their scholarship scheme.
READ ALSO: Earning BTCs without Having To Pay Money
She said that last month, she wrote a letter to the Minister for Niger Delta Affairs, Godswill Akpabio, drawing his attention to the plight of the Nigerian students under the NDDC scholarship scheme in Europe.