Nigeria Customs Service seizes contraband worth N67 million 
About N67 million worth of contraband has been seized by the Nigeria Customs Service (NCS) through its anti-smuggling operations.
About N67 million worth of contraband has been seized by the Nigeria Customs Service (NCS) through its anti-smuggling operations. This was disclosed by the Acting Controller of the Federal Operations Unit (FOU) Zone 'A', Usman Yahaya.
The items seized by the customs between January 7th and 14th includes 2,065 jerry-cans of vegetable oil (25 litres each); 1,185 bags of 50kg foreign parboiled rice; 1500 jerry-cans (25 litres) of diesel, with duty paid value of N67 million along various unapproved routes within its areas of coverage.
According to Yahaya, the command was able to achieve this feat as a result of the credible intelligence used. The actions carried out include blockage of all revenue leakages, trade facilitation, and intensification of anti-smuggling operations at various entry points: seaports, land borders, and airports within the South-West zone.
Yahaya to smugglers: The Ag. Controller of Customs called on all members of the public to support the fight against smuggling by giving necessary information when the need arises. Guardian reported that he also warned smugglers against their continuous smuggling activities and urged them to desist from engaging in illegal trade.
What you should know: Nairametrics had reported that Yahaya was redeployed from his position of Coordinator of Strike Force, Zone 'A' to FOU 'A' as the Acting Controller. This was a part of the command's strategies to re-jig and reposition the Service for greater efficiency and effectiveness, especially in the areas of revenue generation, trade facilitation as well as combating smuggling which looks like it is paying off now.
[READ MORE: Customs denies spending N1.6 billion on recruitment exercise alone)
Yahaya was enthusiastic about his new post as he thanked the Comptroller General of Customs, Hameed Ibrahim Ali, and the entire management team for considering him worthy. He assured that he will work continuously and tirelessly with all officers to end smuggling and take the command to the next level.
Burger King to open first outlet by Q4 2021- Franchisee
Burger King is expected to employ about 6,000 people (direct and indirect) in Nigeria between 2021 and 2026.
Burger King, an American multinational hamburger fast food chain, is expected to start its operations in Nigeria by the fourth quarter (Q4) of 2021.
The company is also expected to employ about 6,000 people (direct and indirect) in the country between 2021 and 2026, other things being equal.
These were disclosed by Antoine Zammarieh, the Franchisee of Burger King in Nigeria and Managing Director, Allied Food & Confectionary Services Limited, in an interview with Nairametrics on Tuesday.
He said, "Burger King will start operations by Autumn, i.e between September and November 2021. We have set up the Quality Control unit and have met some of our local suppliers to seal the deal. Also, we have sent some of the ingredients to America to test quality.
As a company, we are delighted to enter this new market being the largest country in Africa and are looking forward to serving our future guests with our world-famous Burger King meals.
Most importantly, our goal is to positively contribute to the economy by creating more jobs and employment opportunities. In five years, we hope to directly or indirectly employ between 5,000 and 6,000 people in Nigeria."
Zammarieh added that the hamburger maker, in a show of interest in the Nigerian market, had signed a development agreement for the Nigerian market.
He explained that the development agreement of the chain in Nigeria, which was recently signed, would give more confidence to the Nigerian market and consumers in general, especially during these hard times.
What you should know
Nairametrics had reported, three weeks back, when Zammarieh said, "I always believed in Nigeria and in its people. I am confident this venture will go a long way and prove successful for Burger King, Nigeria, and our company."
"I believe this will be a tremendous step towards giving more confidence to the Nigerian market and consumers in general."
What to expect
The first outlet of the hamburger chain in Nigeria is expected to be launched in Lagos.
The Florida-based restaurant chain is set to join the likes of Dominos Pizza, Krispy Kreme, KFC, and Chicken Republic (pieXpress) in a stiff competition for market share and dominance in a saturated market, with hundreds of other traditional restaurant chains.
Burger King is expected to dig deep into its quiver of strategies to ensure an impressive performance and success in its first year of operation, as other players have been having it tough following their respective launches into the Nigerian market.
The COVID-19 pandemic however has affected the fast-food industry severely, as the disruption to the industry's supply chain, especially the on-trade channel, which accounts for a significant percentage of restaurant sales, triggered declines in their profits in 2020.
Here is the exciting 2021 list of the richest football clubs in the world  
Here's Forbes 2021 list of the most valuable clubs in the world.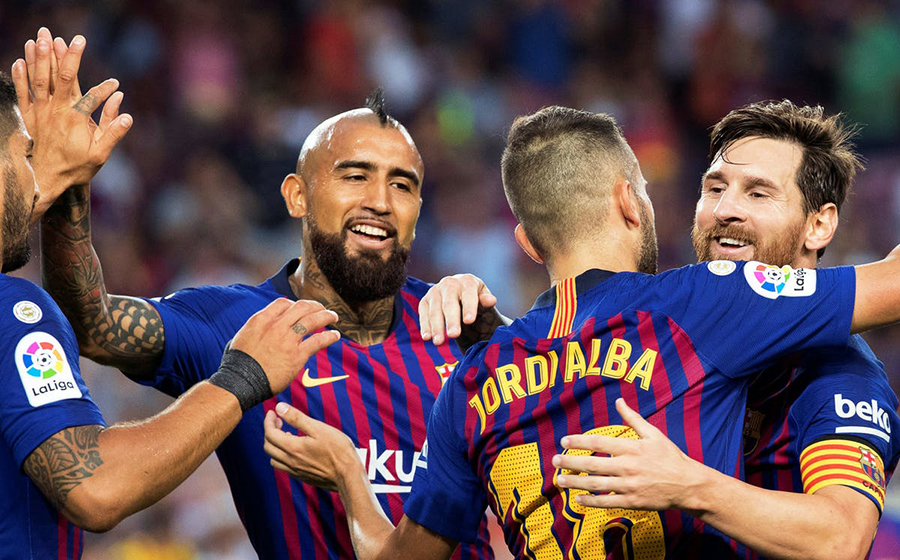 Billionaires are fond of investing in sports franchises. This is because there is a lot of money in it and the income stream is pretty consistent. Authoritative wealth watch magazine, Forbes yesterday released its official list of the most valuable clubs in the world.
It also gave a summary of the business side of the football world which we found quite interesting.
Nairametrics did a thorough review of the list and highlighted the parts which we believe will resonate well with our readers. Let's get to it!
Top 10 richest clubs in 2021 by value 
---
Tottenham (2.3bn) 
Tottenham hotspur comes in at the 10th position with a valuation of $2.3bn. The English club is owned by Joseph Lewis and Daniel Levy. They generated $494m last year.
---
PSG (2.5bn) 
Paris St Germaine comes in at 9th position with a valuation of $2.5bn. The French league 1 giants generated more money than arsenal last year. They generated $599m. PSG is owned by an investment group, Qatar Sports Investments.
---
Arsenal (2.8bn) 
Arsenal football club, another London side club comes in at 8th position with a valuation of $2.8bn. The club is solely owned by Stan Kroenke, an American Businessman who invests in sports and media. Arsenal generated $430m in 2020 making it the 8th most valuable club.
---
Chelsea (3.2bn) 
Chelsea football club comes in 7th on the list with a valuation of $3.2bn. The London side club has retained its longstanding owner Roman Abramovich, a Russian Oligarch. Chelsea generated $520m last year.
---
Manchester City (4bn) 
Manchester City, an English club with a long history of billionaire owners comes in at 6th position. The very successful English club generated total revenue of $609m last year. The club is valued at $4bn and is owned by Sheikh Mansour bin Zayed Al Nahyan.
---
Liverpool (4.1bn) 
Liverpool comes in 5th at a $4.1bn valuation. The English club is the second wealthiest in England with a generated revenue of $619m. The club is owned by a joint partnership between Billionaire, John Henry and Tom Werner.
---
Manchester United (4.2bn) 
Manchester United is the wealthiest English club on the list. The club is valued at $4.2bn, taking up the 4th position on the list. The club has been owned by a Jewish business family, the Glaziers for years. They are the largest shareholders and practically own the club. They generated $643m last year.
---
Bayern Munchen (4.215bn)
Bayern Munchen comes in at the third position with a value of $4.215bn. The German giants have bossed the German league for years. They generated $703m last year, coming in at the 3rd position.
---
Real Madrid (4.75bn)
Real Madrid Fc comes in at the second position. The football club which had previously dominated this list was edged out by bitter rivals, Barcelona. Real Madrid is valued at $4.75bn and the club is also owned by the club members. Real Madrid generated $729m, the same amount of revenue as Barcelona last year.
---
FC Barcelona (4.76bn) 
Fc Barcelona is the most valuable football club in 2021 with a market value of $4.7bn. The club sits gallantly in the first position.
The Spanish giants generated a massive $792m in revenue last year and succeeded in holding on to their key player Lionel Messi. They also edged out Real Madrid and Man Utd who have dominated this list for 16 years. FC Barcelona is owned by the club supporters. It has no major shareholder or billionaire financier. The club has over 160,000 members forming its governing body.
---
What you should know 
6 of the 10 richest clubs in the world are owned by billionaires; the rest are owned by club members and an investment group.
In the last 16 years, the world's richest football clubs list has been topped by only two clubs – Real Madrid and Manchester United.
Football clubs generate revenues through advertisements, sponsorship deals, jersey deals and ticket sales. These are the 4 major revenue streams of a football club.
The top 3 teams on the list – Fc Barcelona, Real Madrid and Bayern Munchen generated a combined revenue of $2.3bn in 2020.
Nairametrics | Company Earnings
Access our Live Feed portal for the latest company earnings as they drop.