How adopting an agile approach can optimize your business outcomes
Applying agile practices in your small businesses can help you make more profits by getting things done faster.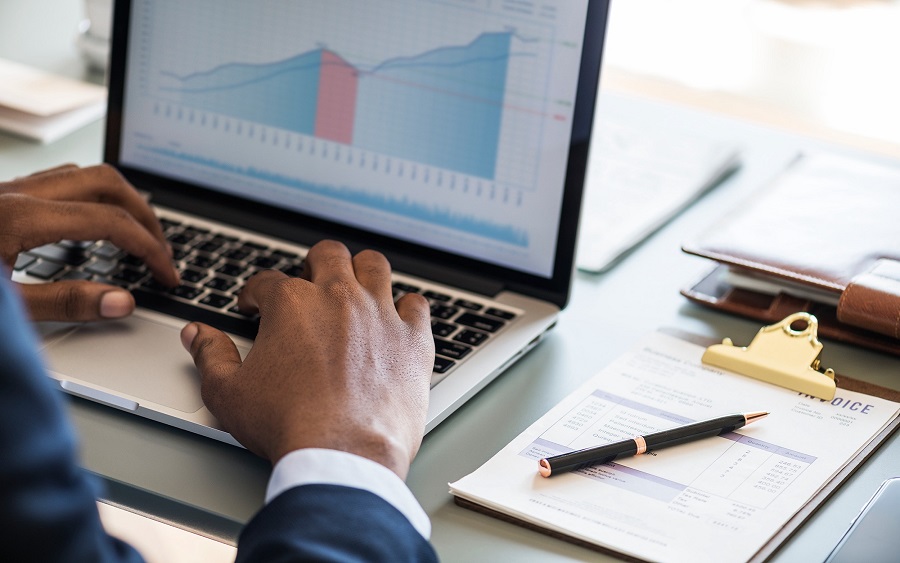 When you mention agile methodology, the first thing that usually comes to mind is software development. But the truth is that this kind of approach to program management can find many uses across a multitude of industries – even in your small businesses. Applying agile practices in your small businesses can help you make more profits by getting things done faster.
By definition, agile development refers to methodologies based on iterative development where requirements and solutions evolve through collaboration between self-organizing cross-functional teams. Even in the business landscape, entrepreneurs are adopting the Agile methodology to improve the delivery of services successfully without any complication or hassle.
Benefits of using agile practices in businesses
Below is an overview of how the Agile methodology can help companies and businesses to make profits through continuous iteration:
Quick response to market change
The most unavoidable thing about the traditional methodologies and processes is the lack of flexibility that comes along with them. Agile practices are quite dynamic in nature, giving you enough room for a quick response to change. Agile is more about ensuring fast delivery along with high-quality and sustainable output, as Agile evolves around short iterations, at the end of which you get to see a working model before moving to the next iteration. The time in between these iterations gives you the opportunity to quickly respond to changes.
Enhanced collaboration
Oftentimes, ineffective communication and lack of collaboration lead to failed projects and businesses – at least one-third of the time. The Agile framework is designed in such a way that leads to fast feedback while incorporating better collaboration and trust among people working together, unlike traditional management styles. It is found that businesses and development companies implementing Agile practices experience better results in output across the organization, coupled with more structured processes and improved productivity. Remember that when collaboration is done the right way, it leads to increased ownership and accountability among team members.
[READ MORE: Common legal and general mistakes made by new businesses (Part 1)]
Makes way for the right processes
The needs of businesses keep changing from time to time. They expect faster results and easily adapt to changing business needs. It's hard to do this without the right processes in place. Agile methodology leads to a more organized way of taking care of structured business needs. Well, the truth is that there might not be a one-size-fits-all process for all businesses but the Agile practices can help you develop one for your business or organization.
Better flexibility
One of the most preferred reasons why businesses and teams choose Agile methodology is its ability to bring changes and flexibility in the business quickly. Sometimes, the change is difficult due to the effort and time required to build new changes, switch to new processes and workflows. That's why an increasing number of organizations and teams are using Agile processes, which are easily adaptable to new requirements and changes.
Also, If you are a small business owner, you probably rely on the work of contractors, remote workers, and remote teams. Common location doesn't play a very big role in staffing today, but it demands better communication. Team communication requires setting up a fluid workplace with different kinds of productivity tools, like Asana, Jira, Trello, or Basecamp. These tools assist in accountability, clarity of direction on tasks, and gives general management an easier way to monitor progress. Transparency of your company's operations equals employees with a clear, common mission who achieve their goals from myriad locations.
High team morale
High morale and healthy work culture are some of the most valuable assets a team can have. If you're wondering what high team morale has to do with Agile practices, then you'd be surprised to know that teams with high morale tend to collaborate better and deliver high-quality work at the end of the day. The Agile practices focus on empowering individuals by inculcating the highest priorities aligned with the best interests of the customers. If done right, Agile is helpful in creating fun workplaces for employees with high team morale.
Prioritization capabilities
Agile acts as an enabler to assure that there is an increased focus on priorities, ensuring that teams center time and energy on high-priority tasks to stay on track.
Project visibility
Visibility is essential to allow people and teams to adapt quickly to changes – in the absence of project visibility, it is difficult to track and measure productivity improvements – teams and leaders of an organization both need to know where they are focusing. In short, customer value can only be achieved by increasing team and leadership visibility by establishing and implementing an Agile approach.
Other common benefits of Agile practices are:
Early ROI
Quick feedback from real customers
Customers are kept well-informed
Early risk detection
More productivity and efficiency
Small business owners are starting to recognize the potential of Agile methodology. Agile practices can help with handling larger projects and improving the capacity for what the small business can complete. It is essential for any size business to reach project goals within a given time frame, an accurate budget, and a quality end product. Agile accentuates the interaction and continual improvements. Developing the project is the main focus, so quickly adopting changes is crucial. This all leads to better customer satisfaction and improved communication. With the Agile method, you can work on constant improvements, document them, and present them to customers.
[READ ALSO: Common legal and general mistakes made by new businesses (Part 2)]
Conclusion
Overall, Agile methodology is an exciting and fascinating approach for small business owners who are eager to have a cutting edge in their fields. When Agile is done well, companies can find ways to increase value to their customers. It also gives more meaning to those who are actively working on a project and creates a better experience for the customer, producing more generous end results for your company's lifespan. If you found resonance with this methodology, start the process of Agile for your company's potential.
How MSMEs can get easy access to finance
MSMEs must take the following steps for loan readiness.
MSMEs are considered the backbone of the Nigerian economy. In 2019, they made up 90% of all registered businesses, contributed more than 50% of the country's nominal GDP, and employ 84% of its labour force. Despite this, MSMEs were the recipients of less than 5% of all credit granted by the banking industry.
One reason for this is self-selection by MSME owners. Many MSMEs refuse to apply for loans from banks due to a fear of rejection and a belief that banks charge exorbitant fees and request hefty collateral before giving loans to MSMEs. Now more than ever, in this era of cashflow-based lending and low-interest rates, this harmful myth is costing businesses access to finance that they need to scale.
Another reason is the MSMEs' lack of loan readiness. Unlike large companies, small business owners do not prepare themselves before applying for loans. This causes them to make many mistakes that discourage banks from lending to them due to a fear of non-repayment.
In order to overcome this hurdle and join large businesses in taking advantage of the low-interest climate, MSMEs must take the following steps for loan readiness:
1. Maintain financial records – Research shows that 69% of MSMEs in Nigeria do not keep detailed financial records. As a business owner, you must ensure that funds pass through your business account. Your business's financial records as reflected in your bank statement will help your bank determine your repayment capacity. This is important, whether you want a collateral-free or collateral-based loan.
2. Use narrations for transfer into personal accounts – Again, always use your business account for business funds. However, if funds must be paid into your personal account for any reason, then ensure that those payments have a narration that reflects the purpose of the payment. For example, Two shirts purchased. This helps isolate business funds from personal when computing your turnover in order to determine your loan amount and repayment capacity.
3. Know what you want – Always know exactly how much you want and what you want it for. If your account officer asks you how much you want and you say "any amount you can give me", they automatically assume you have no plan for the money or a plan for repayment. Before approaching your bank, determine how much you need and how much you can repay per month, using your monthly income.
4. Have a repayment plan – Always have a plan for repayment. Know how much you can afford to part with per month. Note however that your repayment plan might not align with that of the bank. Banks prefer not to take more than 33% of your monthly income in loan repayments, so your loan repayment period will probably be dependent on how much you can pay per month. Regardless, a well-thought-out repayment plan will build confidence in your repayment ability.
5. Engage your account officer– It is important to have an engagement with your account officer before applying for the loan. Instead of just writing a loan application letter to the bank and waiting for a response. Armed with your financial statement and your knowledge of how much you need and for how long, visit your account officer and have them work with you in getting your loan.
---
Ese Atakpu is a writer and banker.
AFEX raises $50 million to Finance Agri-SMEs in Nigeria
The $50 million Agri-SMEs fund is expected to bridge the funding gap between lenders and borrowers in the agric sector.
AFEX Commodities Exchange Limited (AFEX), a private commodities exchange company, has announced the first Warehouse Receipt Backed Commercial Paper in Africa. The paper has tech-enabled operations and a 24-hour fast cash turnaround for borrowers.
This was disclosed by AFEX in a statement issued and seen by Nairametrics on Thursday.
The $50 million Agri-SMEs fund is expected to bridge the funding gap between lenders and borrowers in the Nigerian agricultural sector with a commodity-backed instrument – for the first time.
READ: AFEX partners FMDQ, Dubai Commodities Exchange to deepen markets opportunities
Ayodeji Balogun, CEO, AFEX, stated, "The AFEX financing deal will help eradicate the high cost of procurement incurred by processors by deploying a discounted value of a warehouse receipt distributed among five leading players in the Food and Beverage, Trading Poultry and Animal Feed segments in Nigeria.
"The receiving companies are top 10 players in their respective segments. They have now been enabled access to a tool for managing price volatility, enabling up to 30% direct savings on prices.
"With our vision to reach a cumulative total of over $5 Billion in investment to the agriculture sector over the next five years, this financing deal is right on track to achieve this goal.''
He added that as AFEX move towards building a derivatives market in Africa, "we want to be able to reduce exposure to price risk for stakeholders, by enabling them to hedge their positions and trade in commodity derivatives."
READ: CBN to increase loans to agricultural sector to 10% of total bank credit
Why it matters
The warehouse receipts, which can then be transferred from commodities to a financial asset and listed under the borrower's portfolio on the AFEX trading platform, will create a sustainable funding structure and address underfunding in the Nigerian agricultural sector.
With the warehouse receipt system linked to financiers, the system allows financiers value and marks the commodities' price to market on a real-time basis.
What you should know
AFEX's mission is to provide low-risk working capital facility for stakeholders in the Agro sector, in a way that is transparent and has a very high viable investment return.
As a licensed commodities exchange and warehouse receipt system operator, it deploys a warehouse receipt system and collateral management infrastructure to increase market confidence for both lenders and borrower.
Nairametrics | Company Earnings