How the latest Fitch report affects you in 2020 
Fitch, an international credit rating organisation, has released an end of year report on the Nigerian economy.  
Fitch, an international credit rating organisation, has released its end of year report on the Nigerian economy.
In the latest report , the firm lowered the nation's economic outlook from stable to negative, attributing its rating to wrong policies implemented by President Muhammadu Buhari.
Why Fitch downgraded Nigeria's economic outlook 
Nairametrics had provided details of the Fitch report, highlighting major drivers considered by the American rating firm to project a difficult economic outlook for the country.
Here are some major highlights
The economic policies implemented so far in Nigeria under the current administration of President Buhari have made the economy become more vulnerable, as the value of Naira remained weak.
Any devaluation of Naira would cause big problems to Nigeria's macroeconomic environment, and as a result, drag down the economy.
The Central Bank of Nigeria's (CBN) array of policies are unconventional and costly for the economy.
Fitch questioned the CBN policy of attracting portfolio investments in its short-term Open Market Operations (OMO) bills by offering high yields to foreign investors at low cost while restricting operations.
To Fitch, the restriction imposed on operations in the OMO market by the CBN  will lower OMO market liquidity due to a narrower range of participants, and this will dampen net portfolio inflows.
Government's borrowing will be on the rise as Nigeria's low non-oil fiscal revenues linger.
Similar, the firm believes inflation will spike in Nigeria in 2020 due to recent policy measures which include the upcoming raise of the VAT rate, 66.7% hike of the minimum wage, as well as the recent closure of land borders to foreign trade and tightening restrictions on FX financing for a wide range of imports.
Fitch projects average GDP growth of 2.4% in 2019-2021, well below the 'B' median of 3.4% and the five-year average demographic growth rate of 2.7%.
[READ MORE: FG may shift deadline to deactivate bank accounts without tax verification]
How it affects your 2020 
The Fitch outlook for the Nigerian economy has come against the backdrop of predictions by various institutions that the year 2020 will pose a great challenge to businesses in the country.
Fitch projection shows that Nigeria's economy will continue to slow down until 2021, hovering around 2.4%. This represents a big blow to investors' sentiments, as investments in the economy may drop further and that may affect you.
Fitch expects the CBN policy to limit operations in the OMO market to dampen net portfolio inflows. What this means is that, as net portfolio inflows drop, the country's reserves will continue to decline and this poses a big threat to Naira devaluation in 2020. It also means the Naira you hold would loose its value i.e you can only buy little with much money.
Going by the Fitch prediction, devaluation may be imminent in 2020 and any such move means businesses are in for major setbacks in 2020. That may affect your business too.
Fitch added that President Buhari is likely to increase borrowing as revenue crisis will worsen in 2020. This means a large chunk of the country's revenue will go into debt servicing, as the country's debt stock is expected a new high. This affects you as it may affect the pace some infrastructure decay would be addressed in 2020, as government may channel more fund to debt.
Nigeria's inflation is expected to continue to rise in 2020. This means purchasing power is expected to drop in the economy, as several unconventional policies being implemented by the government will continue to drive prices high in the economy.
Lastly, Fitch expected rise in political uncertainty. According to the Firm, emerging rivalries within the ruling APC party is expected to spark by early dissensions over the 2023 succession to President Buhari. This means uncertainty in Nigeria's political atmosphere could hamper policy-making.
Fidelity Bank Plc must cover the chink in its curtains to keep rising 
Fidelity Bank Plc follows the narrative of top tier-2 banks, which have had better or easier years.
The Nigerian banking sector has consistently been one of the most profitable sectors in the Nigeria Stock Exchange market. However, in 2020, Deposit Money Banks (DMBs) have faced a flurry of impediments, which may have affected their solidity.
With reduced income from fee and commission implemented at the start of the year by the Central Bank of Nigeria, the paucity of foreign currency for international transactions, the resulting economic contraction from dire effects of the coronavirus pandemic, and the consequent operational constraints of keeping employees safe, 2020 is obviously fraught with numerous disorders for banking institutions.
---
Airtel is paying up its debts
Airtel's annual report revealed that the company has a repayment of $890 million due in May, as well as, an installment of $505 million due in March 2023.
Airtel's presence in 14 countries from East Africa to Central and West Africa would have been impossible without relevant financial investments. But, while the funds have been key to its growth in the past few years, many of its financial obligations are starting to mature quickly.
The Covid-19 pandemic has had negative economic effects on different sectors of the economy; however, the resilience of the telecom sector is evident in an increase in Airtel's income. The overall performance of Airtel increased with a revenue growth in constant currency of 19.6% in Q2 compared to 16.4% recorded in Q1, while revenue on reported basis increased by 10.7% to $1.82 billion, with Q2 revenue growth of 14.3%.
---
Unilever Nigeria Plc: Change in management has had mixed impact
9 months into the change of management, Unilever Nigeria Plc's performance in Nigeria has been largely underwhelming.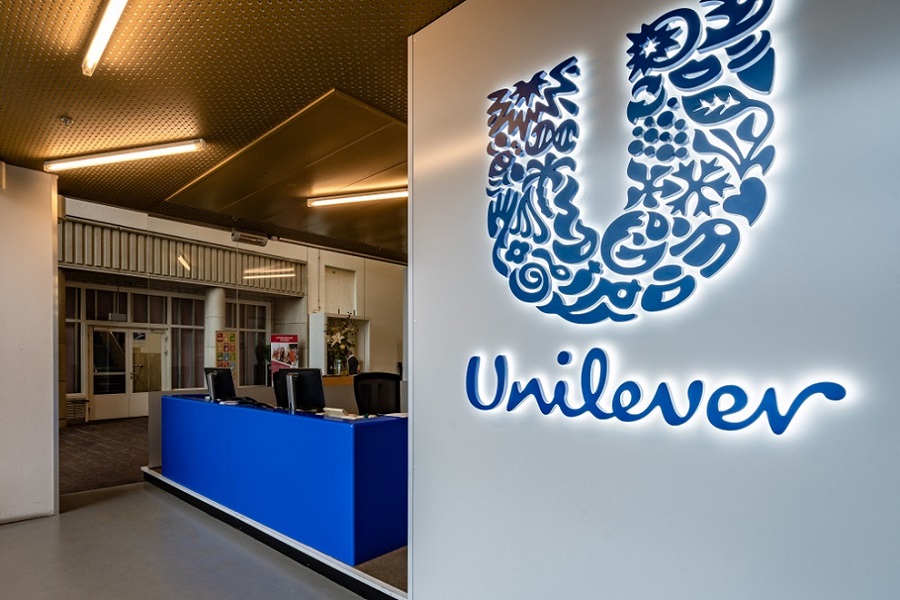 Change in the management of a company is never a walk in the park. Transitions usually take time to yield the desired results. Organizations can look to past successful managerial transitions for inspiration, but not for instruction because there is no defined playbook. The decision to replace Mr Yaw Nsarkoh, who served as the Managing Director of Unilever Nigeria Plc until the end of 2019 was plausible, but adjustments were never going to be an easy task.
Mr Nsarkoh had served as Managing Director of the company for 5 years and steered the course of its proceedings with remarkable skill up until the financial performance disaster which culminated in his resignation on November 28th, 2019.
---