IMF: 40% of African countries can't pay back their debts 
The IMF has disclosed that 40% of African countries are in a position where they can't afford to pay back their debts.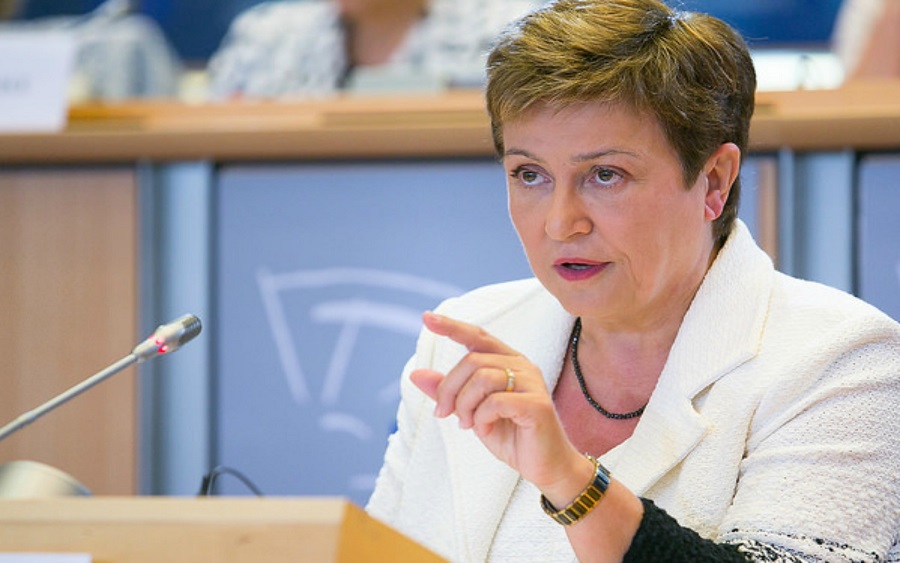 The International Monetary Fund (IMF) has disclosed that 40% of African countries are in a position where they can't afford to pay back their debts.
According to the Punch, the Managing Director of IMF, Kristanlina Georgieva identified that Africa has a place of numerous opportunities though plagued with insecurity and other social and economic problems.
"Africa is a continent of opportunities and what we are looking for is for this opportunity to be harnessed to the maximum. It is also a continent with many troubles; so, we have to be mindful of these risks especially security risks," she said.
The IMF, whose goal in Africa is to help countries have sound macro-economic policies, improve the investment climate and show it to the rest of the world, has stated that the international body while optimistic about some of its investment, is also concerned about the debt stress levels on the continent.
"Are we worried about debt levels in Africa? Yes, because 40% of the countries have gone into debt distress levels. In some cases, we are concerned about that but in other cases, we see that investment is going to pay off over time.
[READ ALSO:In Sochi, Vladimir Putin has proposed a "unique" economic assistance to Africa (Opens in a new browser tab)]
"Take the case of Kenya, we advise Kenya to be more cautious in building debt but we have seen good macroeconomic policy in Kenya.
"In cases where debt is dangerous like Zambia, we do say you need to get a handle on your debt. In Ethiopia, we say you need to renegotiate some of your debts because it is non-concessional for things that should be on a concessional basis,"  said Georgieva.
Meanwhile, the IMF boss emphasized on the sustainability of debt, stating that borrowing is not bad in its self and countries which experienced higher growth did it by borrowing for investments that could generate growth and also eliminating red tape for local and foreign investors.
[READ ALSO: Border closure is a threat to forthcoming Lagos Trade Fair – LCCI (Opens in a new browser tab)]
"One has to remember that debt on its own is not bad.  It is bad when it goes with the wrong things and when it goes with the speed that the economy cannot handle," Georgieva said.
The IMF is reportedly going to have a meeting with African leaders in December to discuss the issue of sustainable debts.
Nigeria only hit 56% of its target revenue in first five of months of 2020 
Nigeria's earnings in the period were N1.48 trillion which is 56% off its main target.
Nigeria's Minister of Finance, Zainab Ahmed revealed that Nigeria was only able to meet 56% of its target revenue from January to May as the global oil price crash affected government revenue due to the COVID-19 pandemic. 
Nigeria's earnings in the period were N1.48 trillion which is 56% off its main target, crude oil revenues accounted for half of Nigeria's revenues, while non-oil revenues made up the rest in the first 5 months of the year. 
On Friday, President Muhammadu Buhari signed the new 2020 revised budget of N10.8 trillion with the crude oil benchmark reduced from $57 per barrels in the earlier budget to $25 in the new budget.
The Minister said the budget had to be revised because of the effects of the COVID-19 pandemic on Nigeria's economy. She added that Nigeria's crude oil production would be an average of 1.86 million barrels per day next year and rise to 2.09 million the following year. 
 "Although Nigeria's total production capacity is 2.5 million barrels per day, current crude production is about 1.4 million barrels per day — in compliance with the Organization of the Petroleum Exporting Countries' production quota – and an additional 300,000 barrels per day of condensates, totaling about 1.7 million barrels per day," she said. 
2021 Budget: FG projects spending plan of N11.86 trillion and deficit of N5.16 trillion
This tops 2020 budgeted expenditure of N10.8 trillion.
The Federal Government is projecting to spend N11.86 trillion for 2021. This was disclosed by the Minister of Finance, Budget and National Planning, Mrs. Zainab Ahmed at a virtual presentation of the 2021-2023 Medium Term Expenditure Framework and Fiscal Strategy Paper (MTEF/FSP) held on Friday.
According to the finance minister, the government is planning to spend N11.86 trillion against revenue of N6.98 trillion meaning the government will have to grapple with a fiscal deficit of  N5.16 trillion.
Zainab Ahmed;
"The 2021-2023 MTEF&FSP is the pre-budget statement that provides the framework for the development of the 2021 budget. It is being framed against the backdrop of challenging global macroeconomic environment as well as domestic factors.
"We aim to keep the deficit within the three percent ceiling over the medium term and are therefore working on identifying new revenue sources and or cost of reduction."
The minister noted that the 2021-2023 draft had been prepared against the backdrop of heightened global economic uncertainty.
Earlier today President Buhari signed the revised 2020 national budget of N10.8 trillion, which was passed by the National Assembly in June. The National Assembly passed a revised budget of N10.8 trillion on the 11th of June after the Federal Executive Council (FEC) approved a revised budget of N10.523trillion in May. 2020 Budget is based on a revised oil benchmark of $25 per barrel as against $57 while crude production was reduced from 2.18 million to 1.94 million barrels per day  Budget deficit for 2020 is estimated at N5.365 trillion.
As of March 2020, the FG was running a 52% shortfall in the first quarter of the year with actual revenue collected of N950 trillion compared to budgeted revenue  N1.96 trillion.
What this means: Nigeria is facing an unprecedented revenue crisis exacerbated by the Covid-19 pandemic and the crash in oil prices. At N5.16 trillion, Nigeria's projected budget deficit will be 43% of spending and about 3.6% of GDP if the budget is passed. A budget deficit means the government will have to borrow heavily next year to fund its expenditure programs.
The government received a $3.4 billion funding from the IMF in April and expects another $3.5 billion from the World Bank in August 2020. The government also revealed it has no plans to access the commercial market for foreign debts as it takes advantage of lower interest rates in the domestic market.
Buhari appoints new Ag. Chairman of EFCC, gives reason for Magu's suspension
The statement revealed why Ibrahim Magu, was suspended by the President.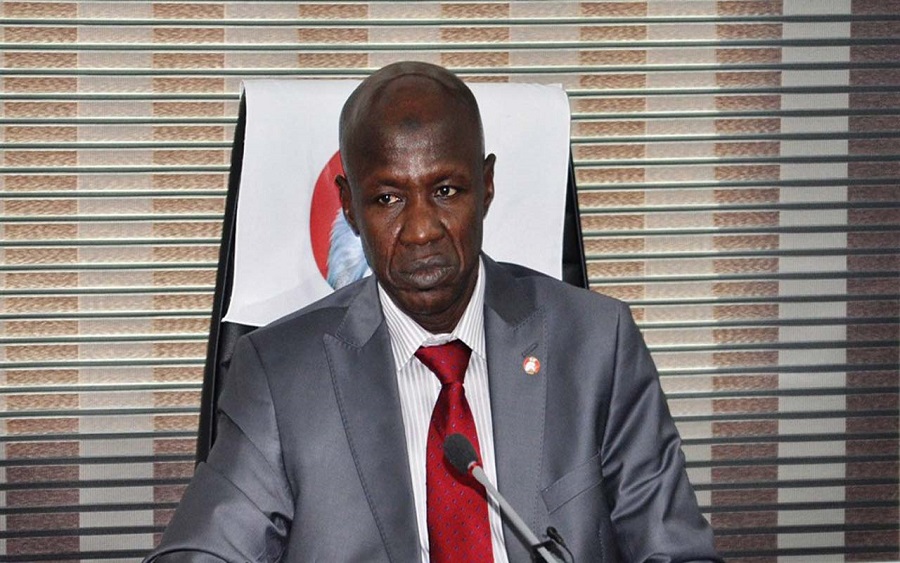 President Muhammadu Buhari has approved the appointment of Mohammed Umar as the new acting Chairman of the Economic and Financial Crime Commission (EFCC).
Umar who is EFCC's Director of Operations was asked to take charge and oversee the operations and activities of the anti-corruption agency pending the conclusion of the ongoing investigation on the allegations against Ibrahim Magu and further directives in that regards.
Explore Economic Research Data From Nairametrics on Nairalytics
This was disclosed by the Special Assistant Media and Public Relations to the Attorney General of the Federation and Minister for Justice, Dr Umar Gwandu, in a press statement on Friday, July 10, 2020, in Abuja.
The statement revealed that the former acting Chairman for EFCC, Ibrahim Magu, was suspended by the President in order to allow for an unhindered probe by the Presidential Investigation Panel which is headed by Rtd Justice Ayo Salami under the Tribunal of Inquiry Act and other relevant laws.
READ ALSO: Senate to probe FG over reduction of MTN's $8.1 billion fine
The presidential panel was set up to investigate various cases of official misconduct and financial irregularities against Ibrahim Magu, who has been in detention since Monday, July 6, following his invitation for questioning by the panel.
The allegations were made by the Attorney General and Minister for Justice, Abubakar Malami, who demanded for his removal as the acting Chairman of the EFFC in a memo to President Muhammadu Buhari.