Nigerian Breweries reports reduced profits for first three quarters of 2019 
Nigerian Breweries Plc has disclosed its unaudited condensed interim financial statements for the nine months period ended September 2019.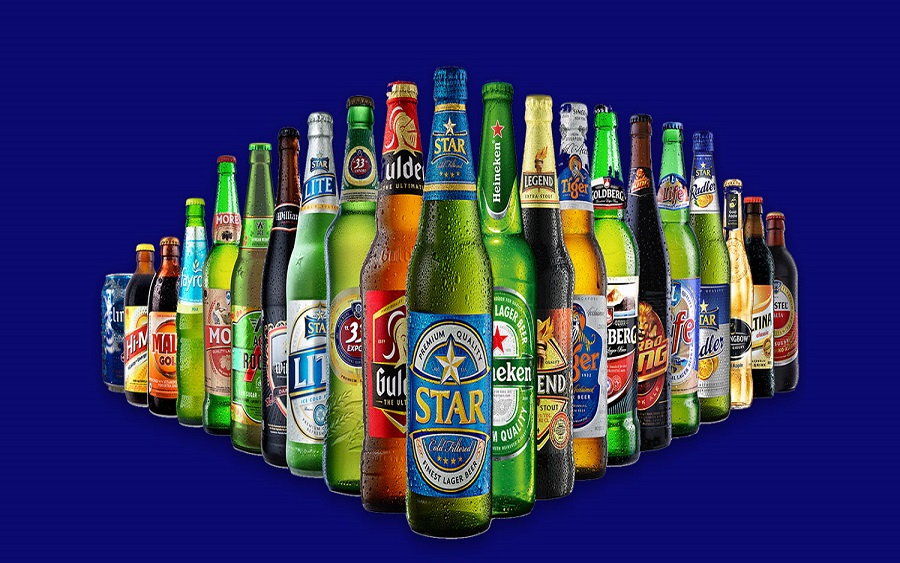 Nigerian Breweries Plc has disclosed its unaudited condensed interim financial statements for the nine months period ended September 2019. The top brewer reported a decline in profitability, even as expenses remain high. Let's summarise the details below.
Gross and net revenue: The company and its subsidiaries earned a gross revenue of N259.9 billion during the nine months period under review. This indicates that there was a 1.9% increase when compared to September 2018 revenue of N255 billion.
Net income for the period, however, decreased slightly by 1% to N235.7 billion down from N238 billion during the comparable period in 2018.
[READ MORE: Merger paying off as Access Bank reports massive rise in profits]
Expenses: Note that the cost of sale for the period stood at N 139.5 billion, which is a 2.6% reduction when compared to N 143.3 billion cost of sale expense. Meanwhile, marketing and distribution expenses for the period stood at N57.4 billion compared to N51.4 billion as at September 2018. Administrative expenses however reduced to N 14.2 billion compared to N16.9 billion during the comparable period last year.
Profit before tax: Nigerian Breweries' PBT for the period declined by 23.4% to N 17.2 billion, compared to N22.4 billion recorded during the three quarters of last year.
[READ ALSO: Airtel's profit after tax increases by 11.9% in H1 2019]
Profit for the period: This also declined 17% to N12.2 billion compared to N14.9 billion profit that the company and its subsidiaries made within the first nine months of 2018.
Earnings per share attributable to shareholders was put at N1.53 compared to N1.85. In the meantime, the company said it would pay shareholders an interim dividend of N0.50 per ordinary share of N0.50 each. This is subject to the deduction of appropriate withholding tax.
To download the full report, click here.
elev8 launches new Nigeria Academy, to host event series on Nigeria's digital future
The event will bring together experts in business, digital technology and economic development to amplify Nigeria's digital dialogue.
Global technology training company elev8 is delighted to announce the launch of its new academy in Lagos with a series of online events focused on digital transformation in Nigeria.
The Knowledge-based Economy – A Pathway to Nigeria's Digitally Enabled Future is an opportunity for business leaders to participate in Nigeria's digital dialogue with industry experts, technology trailblazers and government leaders.
C-suite executives and digital leaders across the country are invited to join elev8 for a special series of events exploring the impact of new technologies and digitalization, as well as the potential risks to economic growth, such as Covid-19.
Digital enablement is increasingly becoming a hot topic for global businesses. In the next few years, the digital economy is projected to be responsible for a quarter of global GDP.
Across the world, businesses are accelerating digital adoption to establish a competitive edge, drive growth and ensure efficiency. For Nigeria to compete on the world stage, investment in new technologies and skills is essential in supporting a transition to a knowledge-based economy.
Digital Event: The Knowledge-based Economy – A Pathway to Nigeria's Digitally Enabled Future
30 November – 3 December
The event will commence with the release of a cutting-edge research report on November 30. Produced in conjunction with BusinessDay Research and Intelligence Unit.
The report examines the impact of digital transformation on Nigeria's economic growth over the next three years.
On December 1, participants will gain valuable insight on the digital strategies and tactics deployed by leading market players in an exclusive masterclass, Digitize or Die, hosted by award-winning technology and digital innovator, Sabine VanderLinden.
The event will close on Thursday, December 3 with a live digital dialogue, featuring an expert panel of digital specialists, government figures, and business leaders, looking at the ways that digitization will impact Nigeria's economic development.
To find out more, or register for the event, please visit: www.elev8me.com/nigeria20
ValuAlliance distributes value fund of N10 per unit for H1, 2020
ValuAlliance Value Fund has declared the distribution to unit holders, the sum of N10.00/unit for the financial year ended June 30, 2020. 
ValuAlliance Value Fund ("Value Fund" or the "Fund"), formerly called the SIM Capital Alliance Value Fund, has declared the distribution to unit holders, the sum of N10.00/unit for the financial year ended June 30, 2020.
This is according to a notification by the firm, sent to the Nigerian Stock Exchange market and seen by Nairametrics.
The latest distribution indicates a decline of N1/unit when compared to its distribution in the corresponding period last year.
READ MORE: SEC reinstates DEAP Capital's Board
The key highlights of the recent notification include:
Annual General Meeting Date: 21st December 2020
AGM Venue: 33A Alfred Rewane (Kingsway) Road, Ikoyi, Lagos, Nigeria
Proposed Distribution: ₦10/unit
Qualification Date: 9th December 2020
Closure of Register Date: 10th December 2020
Payment Date: 23rd December 2020
READ: Exxon Mobil to cut 14,000 jobs as pandemic hit oil demand, prices
What you should know
The Value Fund is a closed-end Fund registered and regulated by the Securities and Exchange Commission (SEC), whose units are listed on the main board of the NSE.
The Value Fund for the year ended June 30, 2020 achieved a growth of 2.83% Year-on-Year, with a cumulative return of 125.32% since inception, which translates to a 9-year Internal Rate of Return (IRR) of 12.06%.
Explore Data on the Nairametrics Research Website
Nigeria generates N416.01 billion from Company Income Tax in Q3 2020
Total company income tax generated increased by 3.48% in Q3 2020, compared to N402.03 billion recorded in Q2 2020.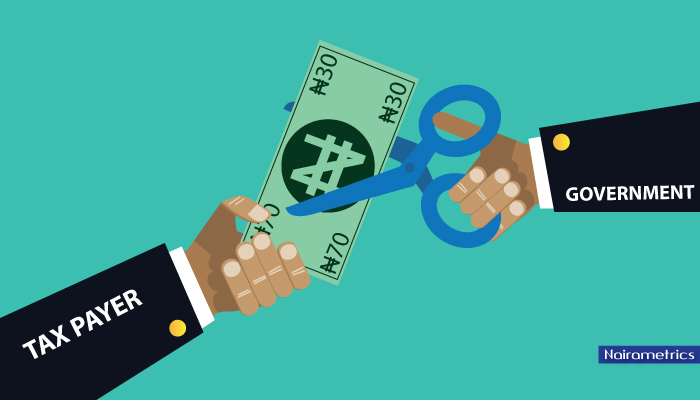 Nigeria generated the sum of N416.01 billion from Company Income Tax (CIT) in the third quarter of 2020. This was revealed in the Company Income Tax by Sectors report, recently released by the National Bureau of Statistics (NBS).
According to the report, the total CIT generated increased by 3.48% in Q3 2020, compared to N402.03 billion recorded in the previous quarter (Q2 2020). It reduced by 20.13% compared to N520.89 billion recorded in the corresponding quarter (Q3) of 2019.
READ: Nigeria's Value Added Tax collection dips slightly in Q1 2019
READ: VAT revenue may have hit 4 year high in 2018
Highlights
Company income tax generated year-to-date sums up to N1.11 trillion as against N1.26 trillion in the comparable period of 2019.
Professional Services including Telecoms generated the highest amount of CIT with N55.52 billion generated, closely followed by Other Manufacturing with N42.03 billion.
Banks & Financial Institutions generated a sum of N24.05 billion.
Mining generated the least, closely followed by Textile and Garment Industry and Local Government Councils with N120.93 million, N167.51 million, and N321.72 million generated respectively.
READ: FBN Holdings Plc posts Profit of N21.9 billion in Q3 2020
Out of the total amount generated in Q3 2020, N244.70 billion was generated as CIT locally, while N70.34 billion was generated as foreign CIT payment. The balance of N100.97 billion was generated as income taxes from other payments.
Automobiles and Assemblies grows CIT by 994%
In terms of sectors with the highest increase in company income tax remittances, the Automobiles and Assemblies sector grew its CIT by 994%, from N81.6 million in Q2 2020 to N892.7 million. It was closely followed by the Gas sector, which grew its CIT by 626% to stand at N4.76 billion from N655.5 million.
READ: FG rejects calls for tax reduction, offers tax relief for donors to intervention funds
On the flip side, transport and haulage services recorded the highest decline in company income tax, as it reduced by 76% to stand at N7.35 billion from N31.1 billion. This is closely followed by Banks and financial institutions, which declined by 51% to stand at N24.1 billion.
READ: Unity Bank Plc posts gross earnings of N11.04 billion in Q3 2020
Bottom line
The rise in company income tax is an indication of the Nigerian government's move to improve the generation of revenue from the fiscal side as against oil exportation. However, the halt in economic activities due to the COVID-19 pandemic contributed to the year-on-year decline in company income tax.