Finance Bill to be passed in December – House of Reps 
Members of the House of Representatives have announced that the Finance Bill will be passed in December.
Members of the House of Representatives have announced that the Finance Bill would be passed in December.
The Details: This was made public by Chairman of the House Committee on Finance, Hon. James Faleke at an inaugural meeting amongst members of the committee in Abuja yesterday.
The Finance Bill is targeted at boosting Nigeria's revenue generation, however, Faleke expressed his displeasure at the non-implementation of budgets over the years.
[READ ALSO: NNPC vows to be transparent, set to publish details of petroleum product supplies]
He made a promise that the committees would do better work by directing revenue generating agencies of government to remit monies into the federation account in order to achieve their goals.
Highlighting the importance of the bill, he believed a swift passage of the bill would facilitate the needed revenue required to fund the 2020 budget.
"We have a Finance Bill which Mr. President read along with the budget and that Finance Bill will give legal backing to the increase in the VAT and all the exemptions. We expect to pass that Finance Bill as a Committee and the House will pass it along with the budget," he said.
Further Developments: The House of Representatives also promised to tackle the issue of crude oil theft in the country, so that revenue derived from petroleum products is remitted to the right channels.
The chairman of the Ad hoc Committee on Crude oil Theft, Hon. Peter Akpatason, raised the issue at the inaugural meeting of the committee.
Lamenting the rise of oil theft in the country, he recounted the various steps taken by former President Olusegun Obasanjo to investigate the matter in 2001 which involved setting up a committee to that effect.
[READ ALSO: Green Energy International to conclude negotiation of 1 million barrels per day oil terminal construction]
Akapatason who also serves as the Deputy Leader of the House, promised to kick off its investigation from the perspective of the 2001 report and unravel those behind the act while placing modalities to end it.
"Oil theft is a very serious problem that is as old as the oil industry itself. Oil theft has assumed a very alarming rate in recent times.
"As far as back as 2001, the Federal Government set up a committee which noted a major threat to Nigeria oil industry arises from the activities of a cartel or mafia which comprises highly and powerful placed individuals running a network of agents to steal crude oil and finished petroleum products from pipelines in Nigeria and could be possibly enjoying the patronage of some retired or top serving military or security personnel, political allies of government who benefit from the illicit oil business and have persistently frustrated efforts by the international community to assist Nigeria in fighting the menace.
"This is a very serious allegation by the committee set up by former President Olusegun Obasanjo and we are going to take up this investigation from that perspective to look at who are actually responsible and how we can stop this criminality and ensure that revenue derivable from the oil and gas sector is exactly what we ought be getting what in this country, nothing short of that," he said.
FG says Excess Crude Account balance now stands at $72.4 million
The Federal Ministry of Finance has told the NEC that the Excess Crude Account (ECA) now stands at $72.4 million as at January 20, 2021.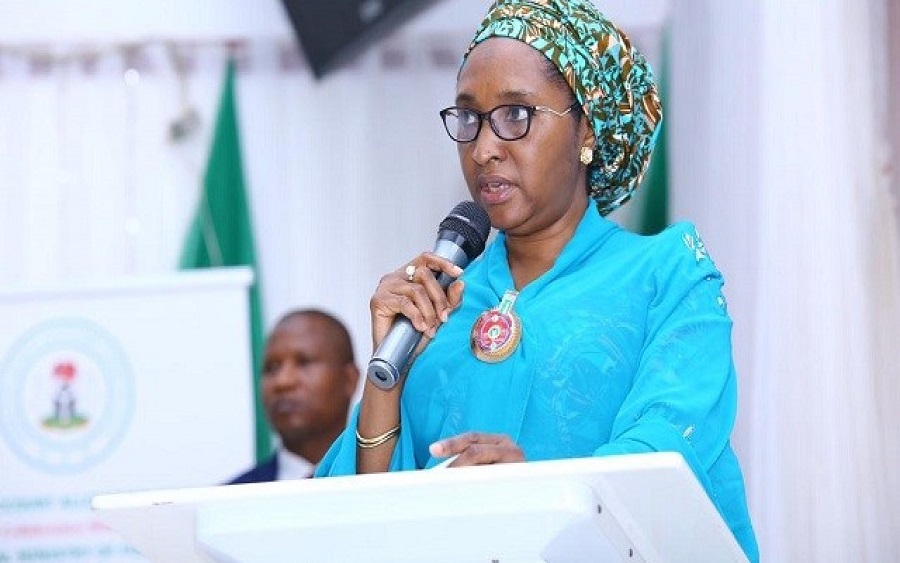 The Federal Government has announced that Nigeria's Excess Crude Account (ECA) balance as at 20th January 2021 is $72,411,197.80.
This was disclosed by the Minister of Finance, Budget and National Planning, Zainab Ahmed at the first National Economic Council meeting of the year presided over by Vice President Yemi Osinbajo, SAN, with State Governors, Federal Capital Territory Minister, Central Bank Governor and other senior government officials in attendance.
READ: Nigeria's growing current account deficit fans devaluation flames 
The FG said, "the ECA balance as at 20th January, 2021, $72,411,197.80; Stabilization Account, balance as at 19th January, 2021, N28, 800, 711,295.37; Natural Resources Development Fund Account, balance as at 19th January 2021, N95, 830,729,470.82."
READ: Nigerians spend $9.01 billion on foreign travels in 2019 
What you should know
In August 2015, during the early days of the Buhari administration, the ECA stood at $2.2 billion. It was $3.6 billion in February 2014, one of the highest balances on record.
According to the Central Bank of Nigeria's annual report for 2018, Nigeria's excess crude account fell from $2.45 billion in 2017 to $480 million as of December 2018.
In 2019, Nairametrics reported Nigeria's Excess Crude Account had dropped to $480 million. This is as controversy continued to trail the $1 billion military spendings which was withdrawn from Nigeria's Excess Crude Account.
Nairametrics reported in July 2020 that the  ECA had fallen by about 98% within the last 5 years to $72 million.
Nigeria has two Sovereign Wealth Funds: the Excess Crude Account and the Nigeria Sovereign Investment Authority (NSIA). Note that these two are funded by the savings earned when oil prices are at their peak.
We look forward to a Biden presidency with great hope and optimism – Buhari
President Buhari has expressed optimism in Nigeria's relations with a Joe Biden administration.
President Muhammadu Buhari announced that Nigeria looks forward to the Presidency of Joe Biden with great hope and optimism for the strengthening of existing cordial relationships.
This was disclosed by an aide to the President, Garba Shehu after Joe Biden was inaugurated as the 46th president of the United States on Wednesday.
" President Muhammadu Buhari warmly welcomes the inauguration of Vice President Joe Biden and Kamala Harris as President and Vice President of the United States of America on Wednesday, expressing hope that their presidency will mark a strong point of cooperation and support for Nigeria as well as the African continent," Shehu said.
President Buhari congratulated the United States on a successful transition, citing it as an important historical inflection point for democracy as a system of government and for the global community as a whole.
Buhari added that Nigeria looks forward to working with Biden in areas of terrorism, poverty, climate change, and others.
"We look forward to the Biden presidency with great hope and optimism for the strengthening of existing cordial relationships, working together to tackle global terrorism, climate change, poverty and improvement of economic ties and expansion of trade," he said.
What you should know 
After the election results were released in November 2018, Buhari said Biden's election is a reminder that democracy is the best form of government.
"In a democracy, the most powerful group are not the politicians, but voters who can decide the fate of the politicians at the polling booth. The main fascination of democracy is the freedom of choice and the supremacy of the will of the people," Buhari said.
Nairametrics reported yesterday that Joe Biden had been sworn in as the 46th President of the United States.
Dapo-Thomas Opeoluwa, a Global Markets analyst and an Energy trader said Nigeria's Oil, would be dependent on the future outlook of the oil market and Biden's policies, as it would be interesting to see if Biden would allow OPEC to seize market share from American oil.
Productivity-enhancing reforms are required for quick economic recovery – World Bank
Productivity-enhancing structural reforms key to quick economic recovery.
The World Bank has revealed that a slow recovery of the global economy is not an inevitability and can be avoided through productivity-enhancing structural reforms.
This is contained in the Bank's flagship report – Global Economic Prospects.
The Bank believes structural reforms are capable of offsetting the pandemic's scarring effects and lay the foundations for higher long-run growth. It agrees that the global economy appears to be emerging from one of its deepest recessions and beginning a subdued recovery, beyond the short term economic outlook, following the devastating health and economic crisis caused by COVID-19.
According to the report, policymakers face formidable challenges — in public health, debt management, budget policies, central banking, and structural reforms, as they try to ensure that this still-fragile global recovery gains traction and sets a foundation for robust growth and development.
Highlights
Growth in Nigeria is expected to resume at 1.1% in 2021 – markedly weaker than previous projections – and edge up to 1.8% in 2022, as the economy faces severe challenges.
Investment is projected to shrink again this year in more than a quarter of economies – primarily in Sub-Saharan Africa (SSA), where investment gaps were already large prior to the pandemic.
Growth in Sub-Saharan Africa is expected to rebound only moderately to 2.7% in 2021 – 0.4% point weaker than previously projected, before firming to 3.3% in 2022.
Relative to advanced economies, disruptions to schooling have, on average, been more prolonged in emerging market and developing economies (EMDEs), including in low-income countries.
What the World Bank is saying
"In the longer run, a concerted push toward productivity-enhancing structural reforms will be required to offset the pandemic's scarring effects.
"The intended productivity-enhancing structural reforms encompass promoting education, effective public investment, sectoral reallocation, and improved governance. Investment in green infrastructure projects can provide further support to sustainable long-run growth while also contributing to climate change mitigation."
Are we ready to adjust structurally?
The World Bank has identified key areas that could trigger quick economic recovery. A close look at events in the country appears to suggest that we may be far from ready in terms of adjusting structurally.
A cursory look at the structural adjustment areas suggested by the Bank indicates that in Nigeria, for example, and maybe elsewhere, the single most important factor is improved governance.
All other factors appear to be contingent on this, as the Bank admits that improved governance and reduced corruption can lay the foundations for higher long-run growth. Policymakers and politicians in the country are therefore advised to pay close attention to activities geared towards reduced corruption and improved governance.
Another key area is public investment. Even though most public enterprises and related establishments are usually plagued with corporate governance problems, there are several ways by which the problems could be curtailed.
The issue of education, especially tertiary education, has been problematic with governments failing to meet the demands of university unions, resulting in strikes, almost on a yearly basis. It is hoped that a lasting solution to this springs forth soon.