Nigerian singer, David "Davido" Adeleke, has been ranked above fellow Nigerian singer, Ayo Balogun, fondly called "Wizkid", on the 2019 Instagram Rich List. The report released by the London-based Instagram tool scheduling firm, Hooper HQ, has four Nigerian celebrities – three singers and one actress. Kylie Jenner topped the list.
The 2019 Instagram Rich List is made up of celebrities who monetise their followers and influence by promoting goods and services of known and unknown brands across the world. Hooper HQ compiled a list of top brand influencers across the world, and according to the research firm, 2019 has seen the highest amount of money for paid Instagram posts to date.
[READ ALSO: Banks Vs Fintechs – Who should be Afraid? (Part Two)]
Social media platforms have grown to become one of the most popular marketing tools for brands across the world. These companies have been able to reach more people without the aid of traditional media – television, radio, and newspaper. According to a Facebook research conducted recently, 83% of Instagram users discover new products and services on Instagram.
Hooper HQ's list discloses how much Instagram's top celebrities and influencers are making through the platform. The list shows that the number of an individual's followers doesn't necessarily determine how brands value the person's posts.
News continues after this ad
In Nigeria, the following celebrities made the top 50 most valued and expensive posts:
Davido;
Funke Akindele;
Wizkid; and
Tiwa Savage.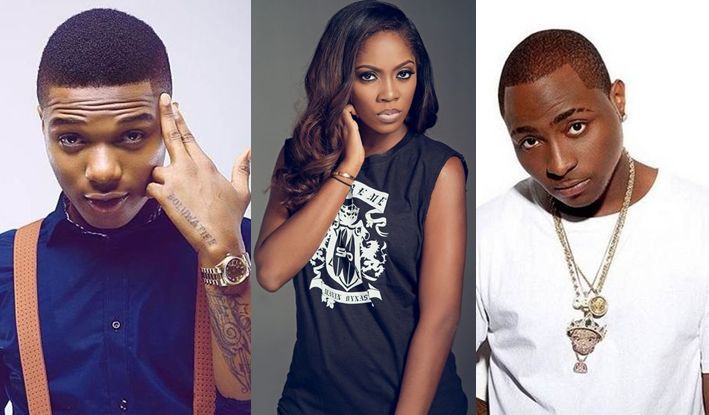 According to Hooper HQ, Davido earns more than Senera Williams and many other international celebrities. Davido is, however, second in Africa behind Egyptian and Liverpool footballer, Mohammad Salah, who is ranked 26 with $165,000.
Davido ranks 38 with $74,000 per post to promote a brand's goods and services. This means a post for a brand by Davido is worth about N26.7 million. The 'Ekuro' crooner has 11.7 million Instagram followers.
News continues after this ad
[READ ALSO: The global beauty industry is making billionaires out of female entrepreneurs]
Nollywood actress, Funke Akindele, is third on the list behind Salah and Davido, securing the 45th position. Hooper HQ said her post was valued at $50,500, that's about N18.2 million per post. Akindele's Instagram followers are about 8 million.
Following her closely is Wizkid, whose Instagram post for brand promotion is valued at $49,700, approximately N17.9 million in Nigerian currency. Wizkid has about 7.8 million Instagram followers.
Completing the list for Nigerian celebrities is singer Tiwa Savage. Her promotion for brand products and services is worth $47,200 per post. This means, for every brand, she promotes on her Instagram, each post is valued around N17 million.