Mele Kyari officially takes over as NNPC GMD
After exactly one month that President Muhammadu Buhari appointed [@MKKyari] as the new Group Managing Director of the Nigerian National Petroleum Corporation [@NNPCgroup], the new NNPC boss is formally taking over from the outgoing GMD of NNPC Makanti Baru. 
After exactly one month that President Muhammadu Buhari appointed Mr. Mele Kolo Kyari as the new Group Managing Director of the Nigerian National Petroleum Corporation (NNPC), alongside 7 new Chief Operating Officers, the new NNPC boss has formally taken over the helm of affairs from the former GMD, Makanti Baru.
The Valedictory Service of the outgone NNPC GMD held today at the Amphitheatre of the NNPC Tower in Abuja.
Recall that Kyari's appointment came as a result of the mandatory retirement of the Makanti Baru, who clocked the retirement age of 60 years on 7th July 2019.
In attendance: Former GMDs L-R: Dr. M.T. John, Chief Odoliyi Lolomari, Chief Festus Marinho (1st @NNPCgroup GMD), Engr. Abubakar Yar'adua, Chief Chambaerlain Oyibo, Engr. Funsho Kupolokun & Dr. Joseph Dawha. 4th & 5th from left is outgoing GMD @DrMKBaru and incoming GMD @MKKyari pic.twitter.com/umzlZs3WKR

— NNPC Group (@NNPCgroup) July 8, 2019
Some of the dignitaries who attended the Valedictory session are the current Governor of Ekiti State, Doctor Kayode Fayemi, the Chairman of Economic and Financial Crimes  Commission (EFCC), Ibrahim Magu; the Executive Secretary of Nigerian Extractive Industries Transparency Initiative (NEITI), Dr. Waziri Adio, and others.
Baru speaks on NNPC: While delivering his valedictory speech, Baru stated that NNPC had been restored on the growth path in the three years of his administration.
He said, "My dear colleagues, it is three years since I took over as the 18th GMD of NNPC. Over these eventful 1,099 days, I've done my very best to put the Corporation on the path of recovery, then to sustainable growth.
As always, there is a time when it is proper to leave the scene for fresh blood to continue the journey of leading the Corporation. For me, this time is NOW!
When you are young, speed and adrenaline seem to be great. But as you get older and wiser, comfort and peace of mind are not to be despised either. This is called S.O.S.: Slower, Older and Smarter!
I look back with so much pride of what we have achieved together as a family towards moving this great Corporation forward with the Twelve Business Focus Areas (12 BUFA)."
Highlighting some of his achievements, the former NNPC boss emphasized some of the feats he achieved. He said that some of the achievements recorded with his team of officers, include securing the $5 billion areas the Joint Venture through incremental production.
He also stated that NNPC had fully exited the payment of cash-call to ExxonMobil and that the corporation had paid about N198billion as pension arrears.
[ALSO READ: NNPC considering JV funding through the capital market]
The other achievements noted by Baru include:
three folds increase and stabilized gas supply to the domestic market for power generation and other use;
the rise of domestic gas supply to 1.7 bscf per day;
increased and sustained crude oil/gas production to above 2million bopd and gas production of 8,000 MMcfd; and
securing third-Party financing for the rehabilitation of the four refineries.
Focus on a global standard: While delivering his address after being introduced, the new NNPC boss restates his commitment to putting the corporation among global peers. Meanwhile, Kyari admitted his administration will give zero tolerance to corruption.
"There will be no corruption without discretion. We will work with all stakeholders within the NNPC group to ensure there is no discretion in the system."
"We will build this company to enable it to compete with its global peers. We are not saying we will not make mistakes along the way, but we will not make deliberate mistakes."
"We will deliver all our four refineries within the life of President Buhari's administration. We shall seek strategic partnerships to ensure Nigeria becomes a net exporter of petroleum products."  
Brief Profile of NNPC's new boss: Mele Kolo Kyari was born in Maiduguri, Borno State on the 8th of January, 1965. He obtained his Secondary School Certificate from Government Community Secondary School, Biu in Borno State between 1977 and 1982. In 1987, he graduated with a Bachelor's degree in Geology from the University of Maiduguri.
Achievements: In 2007, Kyari won the GMD Prize for the Overall Best Performance for NNPC Management Development Programme, having transverse the entire value chain of the petroleum industry, with resounding records and performance in all his assignments. He was also awarded the Group Executive Director (GED) award for the best performance in Leadership.
Positions held: Prior to his appointment as the GMD of NNPC, Kyari was Nigeria's National Representative at the Organisation of the Petroleum Exporting Countries (OPEC). He also doubled as the Group General Manager, Crude Oil Marketing  Division of the NNPC. A position he held since 13th May, 2018.
[ALSO READ: 132 companies jostle for NNPC's Direct Sale and Purchase Term Contract]
Nigerian Breweries to pay Heineken BV mega dividend of N2.9 billion
The parent company of Nigerian Breweries Plc, Heineken B.V., is set to earn N2.9 billion in dividends for the financial year ended December 2020
The parent company of Nigerian Breweries Plc, Heineken B.V., is set to earn a mega N2.9 billion in dividend for the financial year ended December 2020.
The multinational brewing company, headquartered in the Netherlands is the single majority shareholder of Nigerian Breweries, with 3,034,100,564 units of the total issued shares of its subsidiary.
This puts the ownership stake of the Dutch multinational at 37.94%, ahead of Distilled Trading International B.V. and Stanbic IBTC Nominees Limited with 15.47% and 11.37% ownership stake respectively.
In case you missed it
Recall that the Board of Directors of Nigerian Breweries Plc a in a statement released via the Nigerian Stock Exchange proposed a final dividend of 69kobo per share. This puts the total dividend payout of the company at N94 per share for the financial year 2020 (interim: 25kobo). When converted to dollars, the dividend amounts to about $6.93 million based on an exchange rate of N411.88/$1.
Despite the headwinds the company suffered in 2020, the brewer was able to maintain its tradition of dividend payment to shareholders in 2020, despite taking a major shock in its profit during the year (54%).
Nigerian Breweries in 2020 delivered a consistent result in terms of revenue, amidst the ongoing COVID-19 pandemic which disrupted supply chains globally.
The net revenue of the leading brewing company increased by 4.3% in 2020 (N337 billion), compared to FY'19 figures (N323 billion).
The increase in Nigerian Breweries' costs of goods sold, as reported in its audited financial results, as well as the increase in its finance cost pressured the brewer's profit in 2020.
The increase in Nigerian Breweries' cost of goods sold can be attributed to currency devaluation spiked by foreign exchange scarcity, this exerted upward pressures on the costs of imported input materials such as sorghum and sugar – which are not fully produced locally.
What you should know
Nigerian Breweries Plc, a company formed out of a contract for incorporation signed by UAC and Heineken in November 1946, has grown to become the largest brewer in Nigeria in terms of market size.
Thanks to the merger between NB and Consolidated Breweries in 2014, it has nine fully operational breweries from which its products are produced and distributed to all parts of Nigeria, with additional two malting plants in Aba and Kaduna – taking its total operation in Nigeria to the 11.
The Merger also increased the company's brand portfolio to 19 brands, while its Stock Keeping Units -SKU's- increased to 59.
Aside from producing to satisfy and meet local consumption and demand, the Company has an export business that dates back to 1986.
Lafarge Africa gains N71 billion in market value in three trading sessions
The market capitalization of Lafarge Africa Plc has gained N70.87 billion in the past three trading sessions on NSE.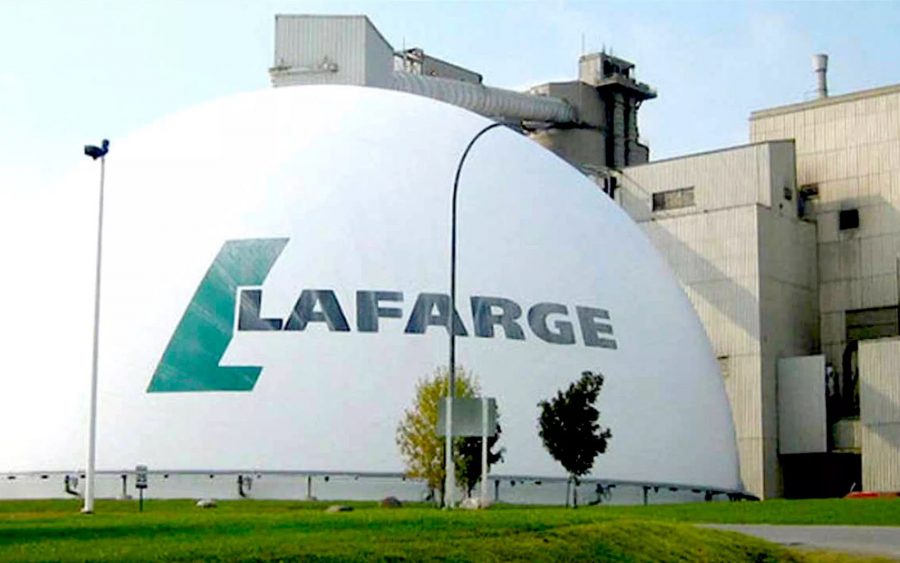 Lafarge Africa Plc, one of the leading cement manufacturers in Nigeria, has gained almost N71 billion in the past three trading sessions on NSE, pushing the market capitalization of the cement manufacturer to N384.98 billion.
Lafarge whose shares peaked at N30.3 this year, saw its share price increase from N19.5 on the 3rd of March 2021 to N23.90 at the close of trading activities on March 8 2021 after enduring a massive sell down in recent weeks.
According to data tracked on the NSE website, this move led to a N70.87 billion gain in the market capitalization of Lafarge Africa in three trading sessions on the local bourse.
This impressive gains in Lafarge's shares and market value were triggered by buying pressures from bargain hunters who took position in the company after its share price slumped to N19.5 per share.
At the time of writing this report, Lafarge was the tenth most capitalized company on NSE with a market capitalization of N384.98 billion, behind Nigerian Breweries with a market capitalization of N395.85 billion.
A total of 5,380,311 units of Lafarge ordinary shares worth N129,602,973.90, were exchanged on the bourse in 185 deals on Monday 8th March 2021.
The shares of the cement manufacturer gaining a total 7.66% or N1.7 to close higher at N23.9 on the 8th of March 2021.
What you should know
Lafarge Africa Plc, a subsidiary of LafargeHolcim, a world leader in building materials, is a leading cement manufacturing company in Sub-Saharan Africa with a current installed cement production capacity of 10.5Mtpa.
The cement manufacturer has a wide operational footprint in Nigeria strategically positioned in three Geo-political zones in the country which include; the South West (Ewekoro and Sagamu in Ogun State), North East (Ashaka, in Gombe State), South East (Mfamosing, Cross Rivers State).
The company also has a ready-mix operation in Lagos, Abuja and Port Harcourt.
In an effort to cut down on deadweight cost, the Board of Lafarge Africa Plc has resolved to sell off its 35% stake in Continental Blue Investment Ghana Limited – a move that will see the company cut down on costs impacting the Group's profit.
This is not the first time the company has had to sell off an unproductive investment, in August 2019, Lafarge Africa sold off all its stakes in Lafarge South Africa Holdings (LSAH).
Nairametrics | Company Earnings
Access our Live Feed portal for the latest company earnings as they drop.