Why You Need An Online Will
See what you are missing, if you don't have an online will.
#Education #will
A certain young lady on her way to her National Youth Service Corps got involved in a road accident and unfortunately lost her life. She was the pride of her parents having lived an exemplary life and graduating with excellent honors in University. Her parents now having to deal with loosing their daughter are now resigned to holding on to every bit of memory of her they can get.
In their time, all they probably would have done was look at her diaries, private note pads, picture albums to preserve her fondness and legacy. But things have since changed, younger people no longer rely on such tools to document their experiences, they use the internet.
The social media ease and downside
Facebook, Youtube etc are a lot more effective and easy to share. However, she is dead and only her had access to her accounts, a situation that has ironically made matters worse for her parents. How can they now have access to all her online assets.
This unfortunately is the same situation most of us might find ourselves in these days of social media presence. Nowadays, we all have various social media accounts where we share pictures, blogs, articles, opinions, videos, ideas, gossips, music, history etc. Just think about it, pretty much everything we do today is represented in our emails, Facebook, flickr, twitter, blogger, tumblr, paypal etc.
Something to think about
It's a lot of information that posses inherent value even if we do not know how to monetize them. Imagine that you own a blog where loads of information has been stored over time with value proportionately built with it? How would you want that value utilized should you no more be alive?
Those pictures, videos that you religiously upload everyday, what happens to them? Do they just go extinct in the guise of  guarding privacy covenants with service providers? What about your paypal account or your page account? Who gets the benefit of it when you pass on? Its a risk that exist that we all are not familiar with.
[DO YOU KNOW: The top 10 items imported and exported from Nigeria]
The Online Will
I believe all this can be easily mitigated if we simply just kept an 'online will' that provides family with detailed instruction of passwords, right to online materials such as pictures, videos, blogs, articles, manuals, books etc. These are all assets and should be treated as one will treat land and building, intellectual property rights, money, shares etc.
Websites who provide such services also have a role to play by providing users with options on transfer of account information in case of death or brain damage. I once read sites like 'Legacy Locker', 'Entrustet' provide users with a plan for online life after death. Even the government has a role to play by being proactive in enacting legislation and regulation that aid proper transfer and utilization of online assets over time.
Nigeria, for instance, has over 5 million Facebook users and millions more on several other online social media platforms like Skype, Youtube, Yahoo etc. This is a tremendous wealth of 'information asset' that the country can immensely benefit from yet the power to unlocking that value lie in the hands of service providers that pay their taxes to foreign governments.
China, the country with the highest population in the world have their own version of twitter and Facebook as Sina Weibo and Renren to give their users a lot more freedom to operate than their foreign counterparts. Nigeria, the country with the highest population in Africa should replicate that.
For some of us who fervently  use online services to share experiences it is incumbent on us to realize that when we die our experiences, photos, videos, money, blogs, messages etc may die with us, rather than live after us. Our legacy and asset must continue to thrive despite the inevitability of death.
[SEE: Top 10 items imported and exported from Nigeria]
BEWARE: This article was earlier published in 2012 and has purposefully been revamped for public education –on July 26, 2019
Nigeria's Ngozi Okonjo-Iweala close to being announced as new DG of WTO
Ngozi Okonjo-Iweala is expected to be announced as the new DG of the World Trade Organisation.
Nigeria's former Finance Minister, Dr. Ngozi Okonji-Iweala, is close to being appointed as the new Director-General of the World Trade Organisation (WTO).
READ: Okonjo-Iweala gets Organised private sector's endorsement for WTO job
According to Reuters, a group of ambassadors also known as "troika" has proposed Ngozi Okonjo-Iweala to lead the WTO giving her a clear path to becoming the first woman to head the WTO since it started 25 years ago. The three ambassadors are thought to wield significant powers in determining what is a very "intricate and opaque" process.
READ: Buhari assures Okonjo-Iweala that the country will push until she emerges WTO DG
Most Nigerian Media houses have already announced NOI as the winner of the process even though this is yet to be made official by the WTO.
The winner for the role of DG of WTO is expected to be announced formally by the WTO later today.
Details later…
How Evolve Credit aims to cover the credit gap in Africa – Akan Nelson
Akan Nelson, co-founder of Evolve Credit, talks about how loans have become accessible via the online market place.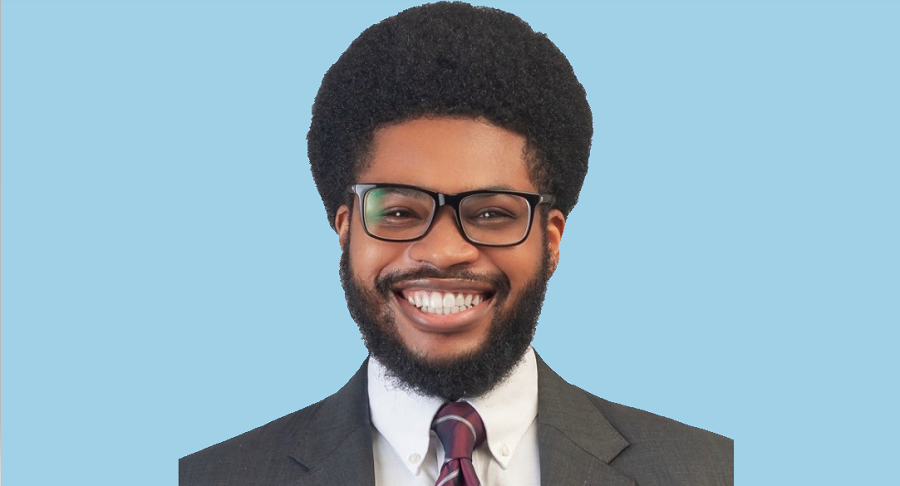 Marketplaces all over the world have moved online, and the same goes for the credit market. Things have moved from the times when one had to spend days visiting several banks and licensed lenders in search of suitable credit facilities, to the digital times where a mobile device provides all of that information and more within a short time. Among those pushing the envelope in the credit space in Africa is Evolve Credit, a tech startup that is well on its way to becoming a key player.  
Speaking during the weekly Nairametrics Business Half Hour on Classic FM, Akan Nelson, co-founder and CEO of Evolve Credit, explains that the business idea was birthed out of the realization that Africans needed an online marketplace where they could explore their best loan options, just like they did when shopping online.
READ: Bank's Credit to Nigeria's Real Estate sector hits 5-year low
Evolve Credit provides potential borrowers data to compare loan options, interest rates, repayment options, and other terms before deciding on the loan which best suits their needs, and then applying for it right away.  
"I realized quite early that there was a gap and an opportunity in Nigeria's credit space and I wanted to play there," Akan recounted.  
Even though about 36% of adults in Nigeria have access to some kind of savings or payment products, only about 5.5% of Nigerian adults have access to loan facilities – a gap that needs attention. 
READ: Demand for credit by household increases in Q2 2020 – CBN
Together with his co-founder, Daniel Osineye, Nelson built a lending app that allows people access loans at the Point of Sales (POS), and the process of running this business opened their eyes to an even bigger problem in the space. As the customer care agent, Nelson realized that when people had their loan applications, they immediately started asking for other loan options or other lenders.  
Obviously, they cared less about what institution availed them the loan, and more about the credit option and accompanying terms. While trying to provide answers to their questions, Daniel realized that there was an information gap to be filled at the point of decision. Potential borrowers needed to understand the terms, the rates and other conditions attached, in order to make the right credit decisions and avoid getting locked in debt longer than planned.  
READ: TradeDepot raises $10 million in pre-Series B equity round
Evolve Credit thus evolved as a central point where people could get all the information needed on loans, right from their phones. It features loan products from hundreds of licensed lenders in the country, thereby providing a level playing field upon which they can all compete.  
"There are literally thousands of licensed lenders like the commercial banks, the microfinance banks, the finance houses, and the individual money lenders, and many of them have products that are better suited for many Nigerians than the ones we all hear on the radio, but they are not digitized so they cannot compete with a loan provider that is all over our mobile devices.  
READ: Konga now offering merchants loan at 2.08% interest rates
"Evolve Credit provides the kind of technology on the backend that enables an offline lender, microfinance bank, finance house or individual money lender to essentially become a fintech overnight and automate every single step in the lending process – from receiving the loan applications, to ascertaining credit-worthiness, managing the loan portfolio, automating the payments disbursement and collection process – and this helps to actually facilitate a completely online loan application, from the market place to the lender," Nelson explained in the show.  
After filling out a 3-minute form, the intending borrower can compare and review available options, send in an application within 10 minutes and receive feedback within 24 hours. 
READ: CBN Commences distribution of grants and inputs worth over N700 million to cocoa Farmers
How the
m
oney flow
s
Evolve Credit works with a double-pronged revenue model. On the one hand, it provides feature software and tech facilities to lenders for a monthly subscription fee. On the other hand, it gets to charge a commission fee every time a loan application sent to the lender is approved, either based on a fixed fee or some revenue–sharing formula.  
"To be specific, we leave that to them to decide which best suits their business needs. We are very flexible and we like to put our borrowers and our lenders first," he said.  
READ: Distribution of loans under ACGSF declined by 31.62% in 2 years – NBS 
The idea that the process of applying for, receiving and paying back credit facilities can be done completely online, totally eliminates paper from the process.  
"It is a brand new category in Nigeria and our expectation is that in a few years, people should be able to access credit facilities from their phones, right from their homes, using the app, website or the USSD options and without interacting with a single human being," Nelson said.  
READ: CBN announces new policy measures, reduces interest rates for financial institutions
Although some similar businesses have gone defunct in the past, Nelson is positive that Evolve Credit has learned from the mistakes of those companies and will be around for much longer, bringing value to the decision making process of getting a credit facility in Nigeria, and by extension Africa.  
Within 5 months of operation, the company is still running a lean structure with less than 10 staff, all working remotely. After commencing operations in May 2020, both founders bootstrapped the venture for a short while, trying to engage investors. "It happened very slowly at the start and then very quickly at the end. We were able to raise a couple hundred thousand dollars to allow us get things off the ground," he said. 
READ: How to access new CBN's Non-oil Export Fund
Giving all the competing lenders a level playing field to operate in means that customers can now get better rates and loan terms, as each institution tries to outdo the other while competing on different terms.  
"By making the market more transparent for borrowers, we should begin to see the emergence of new and more progressive kinds of financial products, since lenders will now have to compete on more subtle things," Akan stated.  
#EndSARS: Why Twitter topped Facebook during police brutality protests that went viral
Despite Facebook having over half of Nigeria's social media users, why was Twitter able to top in the championing of the #EndSARS protests?
Nigerian youths had been protesting for over 2 weeks, calling for an end to police brutality with the #EndSARS hashtag on numerous social media channels among which Twitter topped.
Nigeria has a median age of 17.9, and the Nigerian youths used their tech-savvy influence to draw international attention to the brutality on protesters. This escalated after reports of the Lekki shooting which has drawn widespread condemnation from international figures such as Rihanna, Kanye West, Joe Biden, Hillary Clinton, Lewis Hamilton, Pope Francis, and many others.
READ: #EndSARS: NBC fines AIT, Channels and Arise TV over use of "unverifiable" footages
The #EndSARS movement dates back to 2017, when Nigerian youths used the hashtag to share their experiences on violence and assault perpetrated by the defunct Special Anti-Robbery Squad (SARS). However, the movement only revived in early October, after a video emerged of police officers thought to be members of the SARS unit, allegedly killing an unarmed young man.
(READ MORE: Instagram tenders apology for flagging #EndSARS posts as fake)
This prompted Nigerian youths to troop to Twitter, calling on the Federal Government to dissolve the notorious police unit and effect police reform, with the hashtag, #EndSARS, #Endpolicebrutality, and many others. The hashtag trended continuously on Twitter as Nigerian youths aired their pains and experiences online.
As at the end of August 2020 and according to the Nigerian Communications Commission (NCC), subscriptions to broadband or high-speed internet services in Nigeria had increased significantly to a peak of 82.7 million. However, despite Facebook having over half of Nigeria's social media usage, it has not had the pull of Twitter in championing the social justice causes. Why is that?
READ: Facebook's new policy on political ads and threat to SMEs in Nigeria
Which social media platform has more Nigerians?
According to Emmanuel Dan-Awoh, SEO Analyst at Nairametrics, Twitter only commands 21% usage of Nigeria's 82 million internet subscribers. Facebook is leading with 55.94% while Instagram and Youtube are at 5.02% and 3.72% respectively.
"The platforms are built for certain types of communication and psychological states," Dan-Awoh says.
For Nairametrics, which social media platform provides the most news leads?
The #EndSARS protesters had a unifying motto that they had "no leaders,". This was seen in the decentralized nature of the protests across the country due to the fast-moving nature of news spread mainly on social media platforms.
For Nairametrics, Twitter accounts for the most news leads from social media platforms despite more Nigerians using Facebook on a daily basis.
READ: #EndSARS: Despite scrapping SARS, why are Nigerians still protesting?
"Twitter is by far the most useful social media platform for Nairametrics accounting for more than 90% of page views and visits," Dan-Awoh says.
Young Nigerians are consuming information larger than ever before, thanks to the internet, with Twitter being the main platform for news sharing despite having only 21% of Internet users in Nigeria. It's no wonder that most of the Nigerian youths who championed the #EndSARS protests are also in the same demographic that consume news on Nairametrics.
(READ MORE:#EndSARS Protest: FG denies monitoring calls and social media accounts)
Where does the Nigerian government communicate more?
Dan-Awoh says, the Federal government still communicates with Nigerians through traditional media, however, the usage of technology to pass information to citizens is growing, which can be witnessed through the popularity of media aides on Twitter including Bashir Ahmaad, Tolu Ogunlesi, and others.
"Official communication still leans more towards traditional media, but the use of social media by government agencies is growing while the use of traditional media is stagnating," Dan-Awoh says.
"Nigerians get the bulk of their news from social media channels and from google discover app" he adds.
(READ MORE:#ENDSARS Protests: Why this is different)
So why Twitter?
"Twitter is the most effective channel for social movements because relationships on the platform are not personalized to fit with the real-life connections of its users," Dan-Awoh says.
He added that Twitter isn't for very personal connections compared to Facebook, and also gives its users more powers to control what goes on their news feed through the democratization and localization of trending topics, this gives users more information on their surroundings.
READ: #EndSARS: A day by day timeline of the protest that has brought Nigeria to its knees.
"The feed isn't dictated by personal interests or contacts to the same extent as other platforms. The user also has more control over his Twitter feed due to the democratization of popular topics.
" Twitter achieved this through Its trending vertical where the most popular topics within a locality are ranked. This serves to draw more people into a digital version of marketplace chatter. This enables the platform to be better suited for the nurturing of a herd mentality within the society. This is why Twitter as a platform is more socially and politically significant than its counterparts," Dan-Awoh adds.
(READ MORE: Lagos to support owners of looted, vandalised stores)
Bottom line
Despite more Nigerians on Facebook, the Twitter platform makes the localization of news easier to share through its trending platforms, which gives young Nigerians a "concert view" perception on growing issues in the country. With a young population eager for information, it's no wonder that News Media gets a lot of their leads from Twitter compared to Facebook as the news would be better shared on Twitter.
READ: #EndSARS: We were not hacked – CBN
The increasing popularity of government media aides, especially on Twitter is a sign that we may be heading to a new way of government communication with citizens through the internet.
However, Facebook should not be ignored in this as more Nigerians are now aware of how changes can be brought to social justice and may use whatever platform where they are heard to discuss vital issues.