Forte Oil tops worst performing stock as NSE close bearish
@nsenigeria closed Tuesday's trading on a bearish note with @ForteOilNg topping losers.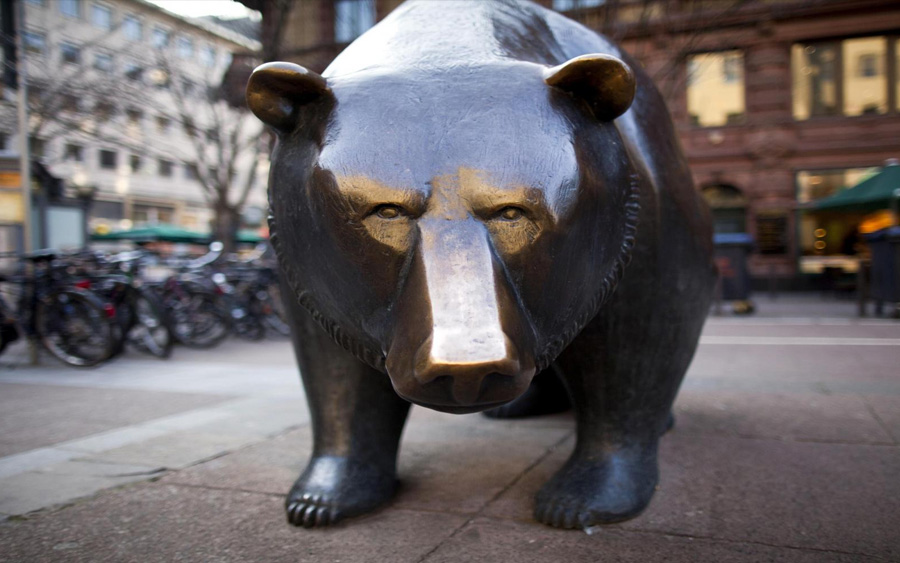 The Nigerian Stock Exchange (NSE) ended Tuesday's trading session in negative territory. The All Share Index closed at 29,668.68 basis points, down 0.47%. Year to date, the index is down 5.61%.
Top Gainers: Sovereign Trust Insurance Plc was the best performing stock today. The stock gained 9.52% to close at N0.23. CCNN Plc also gained 9.47% to close at N13.30. Champion Breweries Plc gained 8.33% to close at N1.69.
Livestock Feeds Plc gained 5.66% to close at N0.56. Jaiz Bank Plc rounded up the top five gainers for today by gaining 4.44%, closing at N0.47.
Top Losers: Forte Oil Plc was the worst performing stock, declining by 9.38% to close at N29. NEM Insurance Plc followed with a 8.73% drop to close at N2.30. Prestige Assurance Co Plc fell by 8.47% to close at N0.54. AIICO Insurance Plc fell by 4.35% to close at N0.66. United Bank for Africa Plc rounds up the top five losers for the day. The stock shed 3.91% to close at N6.15.
[READ MORE: AIO appoints NEM Insurance's Tope Smart as Vice President]
Top Trades by Volume: Guaranty Trust Bank Plc (GTBank) was the most actively traded stock today. 50,437,653 shares valued at N1,568,801,975.35 were traded in 233 deals. Zenith Bank Plc was next with 22,195,779 shares valued at N443,834,598.80 traded in 355 deals.
Custodian and Allied Insurance Plc was next with 21,421,223 shares valued at N119,892,987.65 traded in 10 deals. Access Bank Plc was next with 20,461,631 shares valued at N135,874,119.15 traded in 223 deals.
United Bank for Africa Plc (UBA) rounded up the top five most actively traded stocks today with 17,449,781 shares valued at N110,463,601.05 traded in 169 deals.
Corporate Actions
Nigerian Breweries Plc informed the NSE and the public of its Series 3 and 4 Commercial Paper (CP) programme that opened yesterday. While Series 3 would be for a tenor of 91 days, Series 4 would be for 172 days, and the aim is to raise N15 billion to support the Company's short terms funding needs.
Forte Oil Plc notified the public of the resignation of the following directors: Mr Femi Otedola, Mr Akin Akinfemiwa, Mr Julius Omodayo-Owotuga, Mr Christopher Adeyemi, Mr Anil Dua, Mrs Suleiman Salamatu, Dr Mairo Mandara, and Mr Nicolaas Vervelde. Their appointment is with effect from June 20, 2019.
The company also appointed Alhaji AbdulWasiu Sowami, Alhaji Aminu Umar, Mr Olusola Adeeyo, Mr Olumide Adeosun, Mr Moshood Olajide, and Mrs Durosinmi-Etti Aniola as directors.
However, the new directors will hold an inaugural Board of Directors meeting on the 26th of June 2019.
NPF Microfinance Bank Plc also notified the public that it's 25th Annual General Meeting (AGM) will hold on the 25th of July, 2019, at Ibom Hotel and Golf Resort, Nwaniba Road, Uyo, Akwa Ibom state, at 11.00am.
The company is also declaring a dividend of 5 kobo per every 50 kobo ordinary share
C & I Leasing Plc also announced that it will be paying a final dividend of 0.075 kobo per every 50 kobo ordinary share for the 2018 financial year.
MTN Nigeria Communications Plc launched 4G+ in Lagos, Abuja, and Port-Harcourt for the purpose of delivering a premium experience to more people across the country.
Petrol supply drops by over 23% due to decline in consumption
Consumption of petroleum products to decline to 27.2 billion litres in 2020.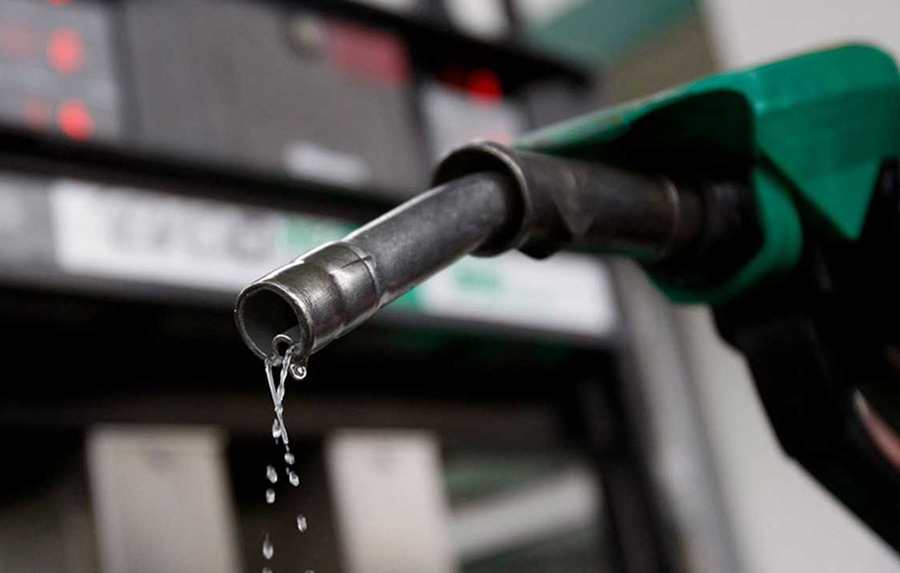 The total volume of petrol supplied in Nigeria declined by 23.88% in July, when it fell from 1.34 billion litres in June 2020 to 1.02 billion litres.
This was disclosed by the Nigerian National Petroleum Corporation (NNPC), in its monthly performance data for July.
According to the report, the 1.02 billion litres translated to 32.95 million litres per day, down from 44.62 million litres per day in June, when 1.34 billion litres were supplied.
The performance data also stated that 0.95 billion litres (30.67 million litres/day) were supplied in May, and 0.94 billion litres (31.37 million litres/day) in April.
In March and February, the volume of petrol supplied stood at 1.73 billion (59.72 million litres/day), up from 1.20 billion litres in January (38.68 million litres/day)
It stated, "The corporation has continued to diligently monitor the daily stock of Premium Motor Spirit, to achieve smooth distribution of petroleum products and zero fuel queue across the nation."
Agusto projects further decline
Experts in Agusto & Co, in a report, have noted that the impact of the COVID-19 pandemic on economic activities in the country resulted in a decline in the consumption of petroleum products.
The report said, "Agusto & Co. expects the consumption of petroleum products, particularly PMS and Aviation Turbine Kerosene, to decline to 27.2 billion litres in 2020, given the severely restricted travel and transportation activities during the second and third quarters of the year.
"This is expected to translate to a decline in revenue to N4.3tn in 2020."
Back story:
NNPC has, until recently, been the sole importer of petrol into the country for more than two years, after private oil marketers stopped importing the commodity, due to crude price fluctuations, among other issues.
The refineries, located in Port Harcourt, Kaduna and Warri, have a combined installed capacity of 445,000 barrels per day, but have continued to operate far below the installed capacity.
President Trump approves Oracle, Walmart deal with TikTok
Trump approved in principle a deal in which major Oracle and Walmart would partner with TikTok.
President Trump on Saturday night disclosed that he had approved in principle a deal in which major Oracle and Walmart would partner with TikTok in the U.S, thereby allowing the fast-growing social app to maintain operation in the world's largest economy.
"I have given the deal my blessing if they get it done that's great if they don't that's okay too," Trump told reporters on the White House South Lawn before departing for North Carolina. "I approved the deal in concept."
Trump further disclosed the new firm will likely be registered in Texas.
Shortly after Trump's comments, Oracle announced it was chosen as TikTok's secure cloud provider and will become a minority investor with a 12.5% stake. Walmart and TikTok could not be immediately reached for comment. Trump said the companies would unveil the full scope of the deal soon.
Oracle CEO Safra Catz spoke elaborately on the deal saying; "We are a hundred percent confident in our ability to deliver a highly secure environment to TikTok and ensure data privacy to TikTok's American users, and users throughout the world.
"This greatly improved security and guaranteed privacy will enable the continued rapid growth of the TikTok user community to benefit all stakeholders."
BackStory
Nairametrics, a few days ago broke the news on the proposed plan, awaiting President Trump's approval, which included Oracle owning a minority stake that will be lower than 20% of the new global TikTok. Walmart, the world's biggest retailer by revenue will also take a stake, though its amount remains unknown.
While the Chinese authorities have asserted it's right to obstruct the sale of vital technologies, it is likely to approve the deal as long as it doesn't involve the transfer of the artificial intelligence algorithms that drive TikTok's service.
COVID-19 Update in Nigeria
On the 19th of September 2020, 189 new confirmed cases and 1 death was recorded in Nigeria.
The spread of novel Corona Virus Disease (COVID-19) in Nigeria continues to record increases as the latest statistics provided by the Nigeria Centre for Disease Control reveal Nigeria now has 57,145 confirmed cases.
On the 19th of September 2020, 189 new confirmed cases and 1 death was recorded in Nigeria, having carried out a total daily test of 2,609 samples across the country.
To date, 57,145 cases have been confirmed, 48,431 cases have been discharged and 1095 deaths have been recorded in 36 states and the Federal Capital Territory. A total of 482,321  tests have been carried out as of September 19th, 2020 compared to 479,712 tests a day earlier.
COVID-19 Case Updates- 19th September 2020,
Total Number of Cases – 57,145
Total Number Discharged – 48,431
Total Deaths – 1,095
Total Tests Carried out – 482,321
According to the NCDC, the 189 new cases were reported from 15 states- Lagos (70), Plateau (37), FCT (24), Kaduna (19), Rivers (12), Oyo (5), Ogun (4), Ebonyi (3), Katsina (3), Ondo (3), Osun (3), Imo (2), Yobe (2), Ekiti (1), Nasarawa (1).
Meanwhile, the latest numbers bring Lagos state total confirmed cases to 18,897, followed by Abuja (5,550), Oyo (3,231), Plateau (3,229), Edo (2,611), Kaduna (2,345), Rivers (2,232), Delta (1,799), Ogun (1,762), Kano (1,734), Ondo (1,597), Enugu (1,234), Ebonyi (1,038), Kwara (1,013), Abia (881), Katsina (848), Osun (813), Gombe (799), Borno (741), and Bauchi (689).
Imo State has recorded 559 cases, Benue (473), Nasarawa (448), Bayelsa (394),  Jigawa (322), Ekiti (314), Akwa Ibom (288), Niger (250), Anambra (232), Adamawa (230), Sokoto (161), Taraba (95), Kebbi (93), Cross River (85), Zamfara (78), Yobe (75), while Kogi state has recorded 5 cases only.
READ ALSO: COVID-19: Western diplomats warn of disease explosion, poor handling by government
Lock Down and Curfew
In a move to combat the spread of the pandemic disease, President Muhammadu Buhari directed the cessation of all movements in Lagos and the FCT for an initial period of 14 days, which took effect from 11 pm on Monday, 30th March 2020.
The movement restriction, which was extended by another two-weeks period, has been partially put on hold with some businesses commencing operations from May 4. On April 27th, 2020, Nigeria's President, Muhammadu Buhari declared an overnight curfew from 8 pm to 6 am across the country, as part of new measures to contain the spread of the COVID-19. This comes along with the phased and gradual easing of lockdown measures in FCT, Lagos, and Ogun States, which took effect from Saturday, 2nd May 2020, at 9 am.
On Monday, 29th June 2020 the federal government extended the second phase of the eased lockdown by 4 weeks and approved interstate movement outside curfew hours with effect from July 1, 2020. Also, on Monday 27th July 2020, the federal government extended the second phase of eased lockdown by an additional one week.
On Thursday, 6th August 2020 the federal government through the secretary to the Government of the Federation (SGF) and Chairman of the Presidential Task Force (PTF) on COVID-19 announced the extension of the second phase of eased lockdown by another four (4) weeks.
READ ALSO: Bill Gates says Trump's WHO funding suspension is dangerous