Tariffs may rise up, as FG prepares to invest $4.7 billion in power sector
The Federal Government (FG) of Nigeria in partnership with other private investors are set to jointly raise $4.7 billion aimed at recapitalizing the electricity distribution companies (DisCos) and upgrade power distribution equipment in the country.
The Federal Government (FG) of Nigeria in partnership with some private investors are set to jointly raise $4.7 billion to recapitalise the electricity distribution companies (DisCos) as well as upgrade power distribution equipment in the country.
The Managing Director of the Transmission Company of Nigeria (TCN), Dr. Usman Gur Mohammed, disclosed this on Monday, in Abuja. According to Mohammed, the Federal Government is ready to inject $1.7 billion into the DisCos, while the private investors will pay up the balance that is proportional to their 60 percent equity in the companies.
"What we are saying is that to correct this thing, we have to recapitalize the DisCos. The recapitalization requires $4.7 billion, which means they have to bring the balance ($3 billion). What we are saying is that the government cannot be passive anymore… Government ownership should be represented by four directors just like proportional to the investment.
"Government should bring its own 40 percent capital. We have simulated the grid to examine the investment requirement by the DisCos. And we have come to $4.7 billion. Government is going to bring its 40 percent of $4.7 billion which is about $1.7billion."
More Details: After the privatisation of the 11 Discos of the Nigeria Electricity Supply Industry (NESI) in 2013, the Federal Government retained 40 percent of the equity in the DisCos and divested 60 percent to private investors.
As a result, the power sector recapitalisation framework requires each of the DisCos to raise $500 million. The Nigerian Electricity Regulatory Commission (NERC) on the other hand is expected to make a declaration that all the procurement processes for the equipment shall be competitive.
Speaking further about the plan to recapitalise the power sector, Mohammed disclosed that the Federal Government has concluded plans on the investment portfolio to rescue the ailing power sector.
"This money can be raised. The government was about to collect $1 billion from the Word Bank for DisCos to finance the capitalization of the DisCos. AfD and others are talking about another $1billion for distribution expansion.
"NERC should do a regulation consistent with the declaration of ECOWAS directive that all procurement of DisCos and transmission should be done competitively so that this money that will come in, and it will not be squandered by people giving contracts to their cousins and wives."
Tariffs may increase: In the meantime, Nigerians should brace up as electricity tariffs may skyrocket following the recapitalization process. According to the TCN boss, the private sector investors would not raise loans from commercial banks. As a result, they would need to earn their returns on investment by hiking tariffs.
"Private investors would not raise their loans from commercial banks, this money has a repayment period of about 20 years and a moratorium period of about five years. So, they (private investors) should bring the same type of money."
"Tariff may go up as a result of the fact that there is going to be repayment of those capital and also payment of interest."
Breaking: CBN includes sugar, wheat on FX restriction list
The CBN is set to include sugar and wheat in the forex restriction list.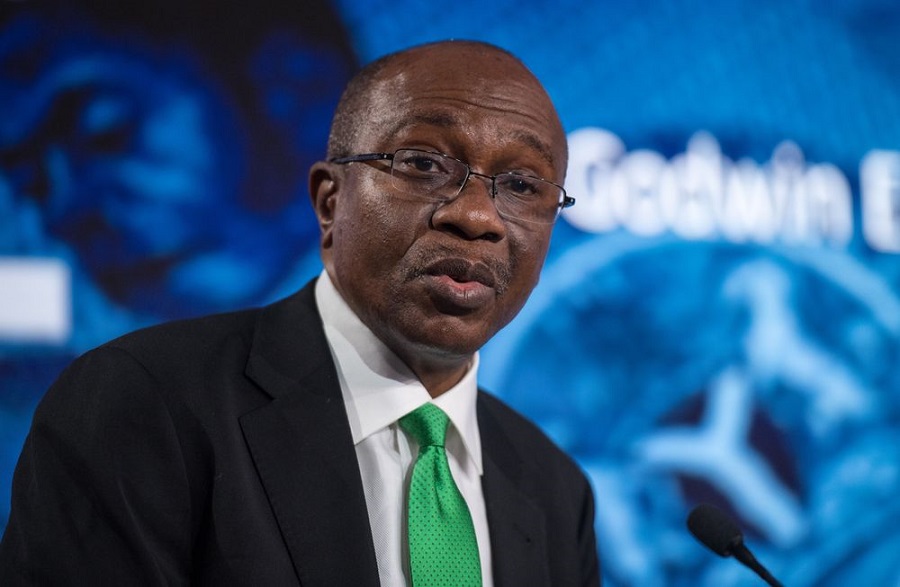 The Central Bank of Nigeria has announced plans to place sugar and wheat on its FX restriction list.
The plan was disclosed by the apex bank via its verified Twitter handle in a statement credited to the CBN governor, Godwin Emefiele.
The tweet stated: "Sugar and Wheat to go into our FX restriction list. We must work together to produce these items in Nigeria rather than import them. #Emefiele."
Sugar and Wheat to go into our FX restriction list. We must work together to produce these items in Nigeria rather than import them . #Emefiele

— Central Bank of Nigeria (@cenbank) April 16, 2021
What you should know
The CBN governor, Mr Godwin Emefiele, had earlier (on Thursday) given this hint while on an inspection visit to the proposed $500 million sugar processing facility in Nasarawa state, belonging to Dangote Sugar.
In 2015, the CBN listed 41 items that had been placed on its FX restriction list citing that the move was necessary to conserve the nation's foreign reserve and boost local production of the items on the restriction list.
Some of the items which made the 2015 list are margarine, poultry and eggs, rice, and cement.
In 2020, the apex bank included maize in its FX restriction list.
Atsu Davoh is building ways for Africans to easily acquire and spend cryptocurrency
Atsu Davoh has gone from failed projects to running one of Ghana's most innovative startups.
In recent times, the tech space in Africa has experienced immense growth, with the introduction of several key players and disruptors across various sectors. One sector that is also rising is the cryptocurrency space with Africa experiencing greater crypto ownership and trade volume.
The number of Bitcoins processed on a single day reached its highest value at the beginning of 2021, as more people displayed interest in the cryptocurrency. Due to its fast adoption, more fintech players have created platforms that have made trading with cryptocurrency easier. One of such players is Atsu Davoh who calls himself the "product guy."
Atsu Davoh dropped out of college (Carleton College) in the United States and moved back to Ghana to help innovate on Africa's financial infrastructure. Atsu first discovered Bitcoin in 2017 during the first boom when it became mainstream. Before then, he and his co-founder Samuel Baohen had been involved in many failed projects.
He developed a USSD system where people could buy bitcoin through their phone numbers, like tying crypto to phone numbers in a native way. This was one of the first iterations of Bitsika.
Atsu was invited to Join Binance Labs Incubator by Yele Bademosi where he got $150,000 after graduating from the incubator. Bitsika went on to raise around $900,000 from investors. This brought the total seed raised to $1,050,000.
This USSD system worked in Ghana but didn't work in Nigeria. Atsu and his team then pivoted the platform to a donation crowdfunding platform, which allowed people living in other countries to send donations to African nationals in need of the funds before finally building it into a cross-border crypto remittance platform.
Bitsika users can deposit and remit money across multiple currencies using the app, with all monies deposited in Bitsika stored in USD credits or stable-coin.
Bitsika has over 50,000+ downloads on Playstore and processed nearly $40 million in 2020 with $18,872,474 in deposits, $17,890,807 in payouts (withdrawals), and $3,189,834 in internal peer-to-peer transfers.
Despite a few unfavourable regulations surrounding cryptocurrency in Africa, the market has shown no signs of slowing down as more people are building products that will make trading seamless.
Nairametrics | Company Earnings
Access our Live Feed portal for the latest company earnings as they drop.