FirstBank Convenes Fireside Chat, Promotes Awareness on Cyber Security
Nigeria's premier and leading financial services provider, First Bank of Nigeria Limited, has announced that the fourth edition of its Fireside Chat would hold on Friday, 31 May 2019 at its Digital Innovation Lab in Yaba, Lagos.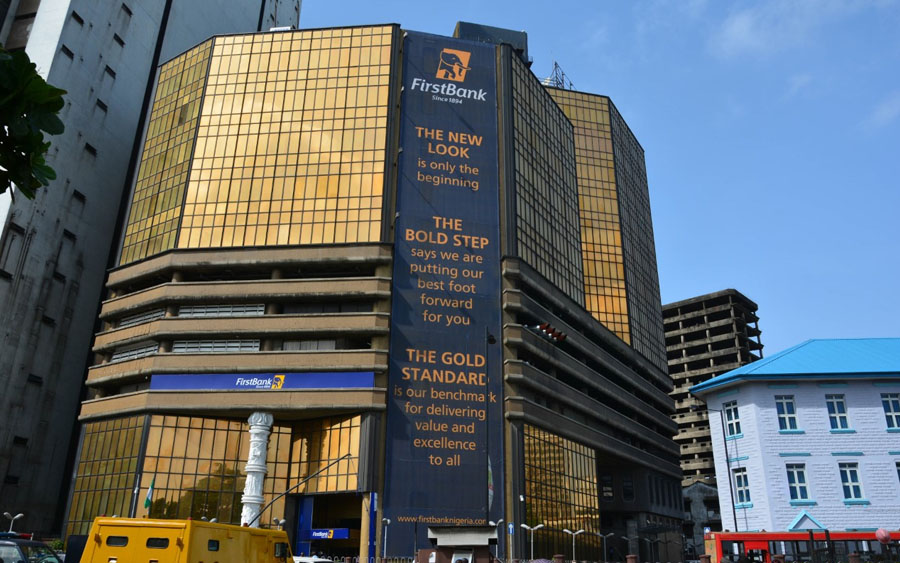 Nigeria's premier and leading financial services provider, First Bank of Nigeria Limited, has announced that the fourth edition of its Fireside Chat would hold on Friday, 31 May 2019 at its Digital Innovation Lab in Yaba, Lagos.
The topic, Cyber Security in Digital Payments, would be delivered by Dr. Obadare Peter Adewale (Co-Founder of Digital Encode), who is the guest speaker at the event. The FirstBank Fireside Chat had its inaugural edition in 2018 with Tosin Eniolorunda, Founder TeamApt Limited, and subsequently with Ope Adeoye, Managing Partner, 2iLabs, and Bunmi Akinyemiju, MD, Venture Garden Group. The FirstBank Fireside Chat is a congregation of players in the technology and fintech ecosystem.
Lola Ekugo, Head of Digital Innovation Lab at First Bank of Nigeria Limited explained that the FirstBank Fireside Chat is a public conversation that convenes active players and influencers in the technology ecosystem in order to have thought-provoking discussions. These discussions aim to reveal new perspectives on a range of discussion points with a view to pulling out genuinely relevant insights on trends and recent happenings in the industry. The FirstBank Digital Lab is an innovation hub and workspace for stimulating innovative solutions to real-life challenges in the Financial services industry. The Lab will continue to serve as a platform for the bank to collaborate with start-ups looking to innovate around financial systems and create solutions for the Nigerian customer.
According to Chuma Ezirim,  the Group Executive, E-Business and Retail Products at First Bank of Nigeria Limited; with the advent of the global village of today's society, and the growing embrace of cashless transactions across the nook and cranny of the country; the event's topic is very timely and positioned  to reinforce the awareness and education of our customers and Nigerians at large on the fundamentals of staying protected against cyber theft, whilst promoting the seamless use and adaptation to FirstBank's wide-range of technological driven payments products such as WhatsApp banking, FirstMobile, *894# USSD banking and FirstOnline.
Click here to register and participate in the event.
About FirstBank: First Bank of Nigeria Limited (FirstBank) is the premier Bank in West Africa and the leading banking services solutions provider in Nigeria for 125 years. With some 15 million customer accounts, FirstBank provides a comprehensive range of retail and corporate financial services with over 750 business locations. The Bank has international presence through its subsidiaries, FBN Bank (UK) Limited in London and Paris, FBNBank in the Republic of Congo, Ghana, The Gambia, Guinea, Sierra-Leone and Senegal, as well as a Representative Office in Beijing.
Since its establishment in 1894, FirstBank has consistently built relationships with customers focusing on the fundamentals of good corporate governance, strong liquidity, optimised risk management and leadership. Over the years, the Bank has led the financing of private investment in infrastructure development in the Nigerian economy by playing key roles in the Federal Government's privatisation and commercialisation schemes. With its global reach, FirstBank provides prospective investors wishing to explore the vast business opportunities that are available in Nigeria, an internationally competitive world-class brand and a credible financial partner.
FirstBank has been named "Most Valuable Bank Brand in Nigeria" six times in a row (2011 – 2016) by the globally renowned "The Banker Magazine" of the Financial Times Group; "Best Retail Bank in Nigeria" for seven consecutive years (2011 – 2017) by the Asian Banker International Excellence in Retail Financial Services Awards and "Best Bank in Nigeria" by Global Finance for 15 years. Our brand purpose is to always put customers, partners and stakeholders at the heart of our business, even as we standardise customer experience and excellence in financial solutions across sub-Saharan Africa, in consonance with our brand vision "To be the partner of first choice in building your future". Our brand promise is to always deliver the ultimate "gold standard" of value and excellence. This commitment is anchored on our inherent values of passion, partnership and people, to position You First in every respect.
Folake Ani-Mumuney
Group Head, Marketing & Corporate Communications
Editor's Note: This is a sponsored content.
Nigeria imported over 55% of cooking gas consumed in October 2020
55.47% of cooking gas consumed by Nigerians in October 2020 was imported, according to a recent report by the PPPRA.
Nigeria imported 55.47% of cooking gas, known as Liquefied Petroleum Gas (LPG), consumed in October 2020, with the remaining 44.53% sourced and supplied locally.
This is according to the monthly LPG supply data, provided by the Petroleum Products Pricing Regulatory Agency (PPPRA). The data confirmed steady growth in the import of LPG, compared with the previous month (19.6%) and the corresponding period of 2019 (13.2%).
Data released by the PPPRA indicated that the total quantity of LPG both imported and sourced locally in October 2020 was 123.27 thousand Metric Tonnes in Vacuum (MT (Vac)).
Out of this, 68.37 thousand MT (Vac) was imported, and 54.90 thousand MT (Vac) was sourced locally.
(READ MORE: EndSARS: A day by day timeline of the protest that has brought Nigeria to its knees)
Imports grew by 19.6% in October, compared with September and by 13.2% compared to the corresponding period of 2019.
On the other hand, LPG sourced locally declined by 30.8%, compared with the previous month. However, it grew significantly by 219.3% compared with the corresponding period of 2019.
NIPCO, with Port of Discharge at BOP, Apapa and PWA, Lagos, was the highest importer of the commodity into the country in October 2020, with 32.67 thousand MT (Vac) of LPG, representing 47.8% of the total import and 26.5% of total LPG supplied in the period under review.
The other importers, according to the data, includes Matrix Energy, 12.46 thousand MT (Vac); Algasco LPG Services Limited, a subsidiary of Vitol, 13.82 thousand MT (Vac); Prudent, 5.63 thousand MT (Vac); and Hyson, 3.80 thousand MT (Vac).
The origin of the imported LPG was the USA and Equatorial Guinea. The USA supplied 50.27 thousand MT (Vac), representing 73.5%, while Equatorial Guinea supplied 18.10 thousand MT (Vac), representing 26.5%. Imported LPG was discharged at BOP, Apapa; Matrix Jetty, Warri; PWA, Lagos, and Prudent Energy Jetty, Oghara.
(READ MORE: FG gives reasons for fuel subsidy removal, discloses alternative to kerosene)
NIPCO was responsible for 26.42 thousand MT (Vac) of the total 54.90 thousand MT (Vac) sourced locally in October 2020; Algasco sourced 13.20 thousand MT (Vac); Stockgap Fuels Limited sourced 8.19 thousand MT (Vac), and Rainoil sourced 7.08 MT (Vac).
The origin of the locally sourced LPG was NLNG, Bonny and BRT. NLNG supplied 47.82 thousand MT (Vac), representing 87.1%; while BRT supplied 7.08 thousand MT (Vac) representing 12.9%. Local LPG was discharged at PWA, Lagos; Rainoil Jetty, Lagos; Lister Jetty, Apapa; and Stockgap Jetty, Port Harcourt.
What this means
The 30.8% decline in local supply compared to the previous month is particularly worrying, considering the huge proven gas reserves in the country estimated at over 200 trillion cubic feet.
However, the 219.3% increase compared to the corresponding period in 2019 may mean that all is well. The 55.1% increase in locally sourced LPG from 35.40 thousand MT (Vac) in August to 54.90 thousand MT (Vac) in October 2020 appears to further confirm there may be no cause for alarm.
Notwithstanding the improvement, the country needs to make concerted efforts towards developing facilities and capabilities needed to improve local production of LPG, since it has abundant gas reserves.
What you should know
It may be argued that efforts are being made towards improving on what is currently obtainable. In this context, Nairametrics reported that the country has increased its LPG storage capacity to 69,968 Metric Tonnes. The latest addition being the 8,400 MT Tonnes capacity built by Techno Oil in Kirikiri, Lagos.
COVID-19: AstraZeneca vaccine could be 90% effective against the virus
AstraZeneca has said that its vaccine being developed in collaboration with the University of Oxford could be 90% effective.
British pharmaceutical company, AstraZeneca, announced that the COVID-19 vaccine it is developing with Oxford University is 90% effective and also prevented 70% of trialists from falling ill.
This was disclosed by AstraZeneca on Monday and reported by Reuters and Bloomberg. AstraZeneca said its vaccine was 90% effective when a half dose was issued, followed by a full dose 30 days later.
AstraZeneca joins other major pharmaceutical companies including Pfizer and Moderna in the race to develop a vaccine for the pandemic.
What they are saying
Oxford University said it could be 70.4% effective and tests on two dose regimes show that it could be is 90%.
"Interim data shows the
#OxfordVaccine
is 70.4% effective and tests on two-dose regimens show that it could be 90%, moving us one step closer to supplying it at low cost around the world," they announced on social media.
Monday's announcement came after trial data was released in the UK and Brazil.
"We see a lot of merit in this regimen and we will now start discussions with regulators into incorporating this dose combination for further clinical investigation," an Astra spokesman told Bloomberg.
Chief Executive, Pascal Soriot, said: "This vaccine's efficacy and safety confirm that it will be highly effective against COVID-19 and will have an immediate impact on this public health emergency."
The company expects to have up to 200 million doses by the end of the year and produce up to 700 million doses by the first quarter of 2021.
The new vaccine also answers issues of vaccine storage and distribution, as it can be kept at basic refrigerator temperature for transport, making it much easier to transport, compared to Moderna and Pfizer's vaccines.
What you should know 
Nairametrics reported earlier this month that Pfizer Inc disclosed that its experimental vaccine, which is jointly developed with BioNTech was more than 90% effective in preventing COVID-19, based on initial data from a large study, in the ongoing phase 3 trials.
Last week, Pharmaceutical company, Moderna Inc, stated its COVID-19 vaccine is 94.5% effective in treating coronavirus, after preliminary analysis of a large late-stage clinical trial.
#EndSARS: Insurance firms can seek refund after indemnifying victims – MD, NICON Insurance
NICON MD has stated that it is possible for the insurance firms to be compensated by the FG after victims have been indemnified.
The Managing Director and Chief Executive Officer (CEO) of NICON Insurance Limited, Mr. Muhammadu Bagudu Hussaini, has advised Insurance firms to maximize certain provisions in the constitution that guarantees their refund after compensating victims of the recent #EndSARS protest, opining that it is possible for the insurance firms to be compensated by the Federal Government of Nigeria.
He made the disclosure during an interview with the Daily Trust, where he decried the high level of losses encountered during the protest and the imminent high claims on insurance firms, which if care is not taken, might affect liquidity in the system.
Mr. Hussaini stated that the government has the machinery to pay the insurance companies without recourse to treasury, but he was quick to point out that it is a dormant machinery.
What they are saying
Elucidating his points, Mr. Hussaini said: "There will be a large volume of claims which the insurance industry would have to pay. I have no doubt about the capacity of the insurance industry to meet its obligations on claims that may arise from the destruction across the country.
"However, two issues would arise because the context of the claims are huge and would come in at the same time. There will be no spread, thus this will impact the finances of the underwriters and may destabilize their finances.
"What happened was as a result of breakdown of law and order. Section 14 (2b) of the Nigerian Constitution vests the duty of guaranteeing security and providing for the welfare of the citizens in the hands of government – the executive precisely. I will look at the damages from the protest as a failure of the government to provide security and welfare for the citizens.
"The section says the security and welfare of the people shall be the primary purpose of government. Thus, insurance companies have a subrogation right – the right to recover from the government their funds after they pay the claims arising from the destruction.
"Therefore, I advise the insurance companies to pay their claims and seek refund on the basis of Section 14 (2b) of the Constitution of the Federal Republic of Nigeria."