Callistus Udalor succeeds Elias Igbinakenzua as First Aluminium's MD
Following the resignation of Elias Igbinakenzua as First Aluminium Nigeria Plc's Managing Director, Callistus Udalor has been appointed to succeed him.
Elias Igbinakenzua has resigned from First Aluminium Nigeria Plc as Managing Director (MD) and Chief Executive Officer (CEO). To this end, the company's board of directors have replaced him with the former Deputy Managing Director, Callistus Udalor.
Callistus Udalor's profile: Udalor has been an Executive Director of First Aluminium Nigeria Plc since November 23, 2015. Prior to this time, he also served as its Deputy Managing Director.
Udalor co-founded Constant Capital Partners Limited in 2005 and also served as its Partner. In 2011, he left Constant Capital Partners Limited.
Prior to his stint at Constant Capital Partners Limited, he served as a Senior Associate with Simpson Thacher & Bartlett LLP, a law firm that was established in 1884 and has about 720 lawyers. He joined the law firm in 1997 as an Associate in the Corporate Law Department, served in the firm's London office from 1999 to 2000, and later on in the firm's New York office.
His practice has focused on merger and acquisition and corporate finance transactions. He has represented corporations, private equity sponsors, and investment banks in a variety of leveraged buyouts, acquisitions, dispositions, joint ventures, and other business combination transactions.
He has also represented issuers and underwriters in initial public offerings, high yield bond offerings, and other corporate finance transactions. He led the team that advised Standard Trust Bank in their merger with UBA.
Prior to joining Simpson Thacher & Bartlett in 1997, Udalor worked with Hewlett Packard in Mountain View, California and the law firm of Wilson Sonsini Gooodrich & Rosati in Palo Alto, California.
He served as a Non-Executive Director of International Energy Insurance Plc since May 31, 2012.
Udalor received a B.Sc. in Political Science from University of Lagos in 1987 and holds a Doctor of Jurisprudence from the University of California in 1997.
CBN to bar exporters with unrepatriated export proceeds from banking services
The CBN will from January 31, 2021 bar all exporters with unrepatriated export proceeds from accessing banking services.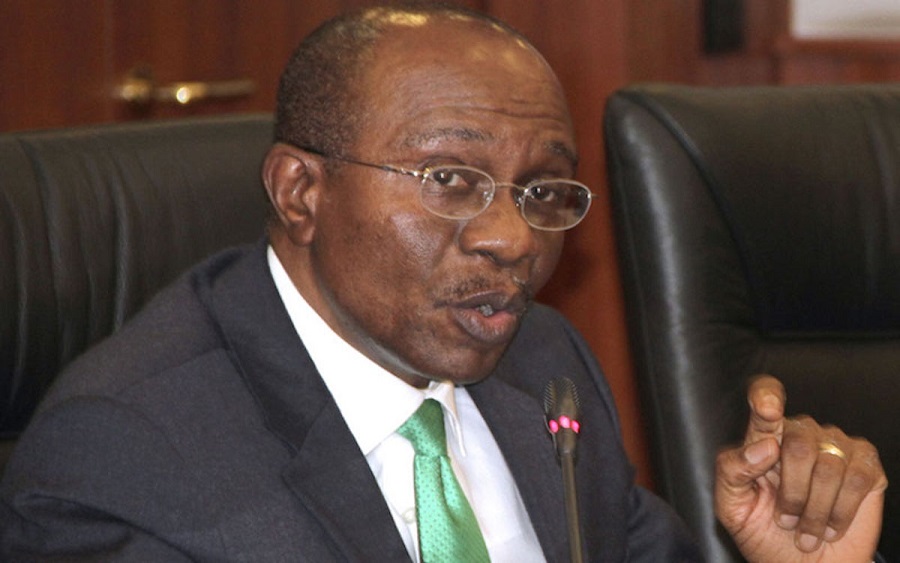 The Central Bank of Nigeria (CBN) has announced the prohibition of all Nigerian exporters who are yet to repatriate their export proceeds, from banking services effective from January 31, 2021.
The apex bank had in an earlier circular warned that failure to repatriate exports within 90 days for oil and gas and 180 days for non-oil exports constitute a breach of the extant regulation.
Analysts believe that the directive is part of a monetary control mechanism by policymaker to maintain relative stability in the exchange rate, especially after the pandemic created a wide disparity between the official exchange and the parallel market rates, eliminating incidences of over-invoicing, transfer pricing, double handling charges, etc.
In lieu of this, all concerned exporters are urged to comply with the directive before the specified date.
What you should know
According to Bloomberg sources, the new directive applies to exports up until June last year.
In a bid to ensure prudent use of foreign exchange resources, the Central Bank of Nigeria had earlier instructed authorised dealers and exporters to only open forms M for letters of credit, bills for collection and other forms of payment
Niger Insurance Plc gets shareholders nod to restructure business
Niger Insurance Plc has announced plans to restructure its insurance business into distinct but mutually dependent business entities.
Niger Insurance Plc has obtained shareholders' approval to restructure its insurance business into general, life and business insurance, with each segment to be structured as a separate legal entity.
This is part of the resolutions passed at the 50th Annual General Meeting of Niger Insurance Plc., held on 20th of January, 2021 at Peninsula Hotel in Lekki, Lagos.
The decision to restructure the company is in a bid to make it more efficient and profitable to stakeholders, especially as efforts are geared towards overturning a loss of about 1,1723.2% Year-on-Year, earlier made by the company in its last reported financial statement, Q2, 2020, as reported by Nairametrics.
Other key decisions reached at the 50th AGM include;
The re-appointment of Mr Ebi Enaholo and Mrs. Olufemi Owopetu as Directors of the company.
Acceptance of the presented financial statement for the year ended December 31, 2019 and the report of the audit committee, directors and auditors.
Directors were authorized to fix the remuneration of the auditors.
Directors were authorized to appoint external auditors to replace retiring auditors of the company.
The appointment of four individuals as members of the audit committee.
A decision to restructure the company's business capital was also reached.
In case you missed it: The shareholders of Niger Insurance Plc in the 49th Annual General Meeting approved the decision by the company's board to raise additional capital to the tune of N15 billion, in a bid to meet the revised recapitalization targets for general and life insurance companies.
What you should know: The House of Representatives had in December 2020 directed NAICOM to suspend the mandatory deadline for the first phase of 50%-60% of the minimum paid-up share capital for insurance and reinsurance firms.
Nigeria's Qua Iboe crude exports resume as ExxonMobil lifts force majeure
ExxonMobil has lifted a force majeure on Nigeria's Qua Iboe crude oil exports as production resumes.
ExxonMobil has lifted a force majeure on Nigeria's Qua Iboe crude oil export terminal, as crude exports resume for the first time in almost six weeks after a fire at the terminal halted operations.
This is according to a company spokesman yesterday, who confirmed the company had lifted force majeure on Qua Iboe crude loadings.
Qua Iboe production started to ramp up to normal levels of 200,000 b/d in the past week, according to sources, with the release of both the February and March loading programs.
The VLCC Dalia was also in the process of loading a 1-million-barrel stem at the Qua terminal since January 21, 2021, according to data intelligence firm Kpler. This will be the first export of Qua Iboe since December 15, 2020, after a fire hit the facility and injured two workers.
The company has been under pressure since the closure and prices have taken a hit as a result of the disruption. S&P Global Platts last assessed the grade at a discount to Dated Brent of 50 cents/b, down from a premium against the benchmark in December.
Bonny Light, a mainstay Nigerian crude which typically trades at roughly the same level as Qua Iboe, was last assessed 30 cents/b higher.
What they are saying
One trader said: "If you get a cargo of Qua now it could be 50 cents to a dollar below Bonny even – a January cargo is completely out of cycle and the reliability issues mean people won't touch it."
Another trader stated that: "[The return of Qua Iboe] is not what West African crude assessments (WAF) differentials needed."
What you should know
Qua Iboe is one of Nigeria's largest export grades, and is very popular among global refiners, with India, the US, Canada, Italy, Spain, Indonesia, and the Netherlands being key buyers.
Qua Iboe is light sweet crude, which has a gravity of 36 API and sulfur content of 0.13%. The crude, produced from fields 20-40 miles off the coast of southeast Nigeria, is brought to shore at the Qua Iboe terminal via a seabed pipeline system.
Indian demand has steadied following a buying spree late last year, and European demand has been hit by renewed coronavirus lockdowns in the region.
Prices for Nigerian crude have suffered in recent weeks, even with lower supply due to the outage.
February and March loading programs have been issued for Qua Iboe averaging 169,643 b/d and 153,226 b/d respectively.
Production of this key grade ranged between 180,000-220,000 b/d in 2020, according to S&P Global Platts estimates.