CORPORATE ACTIONS: An Exit and Less Sugar
Oando Plc's exit from Axxela Limited, and a decline in Dangote Sugar results were some of the key corporate actions on the NSE last week.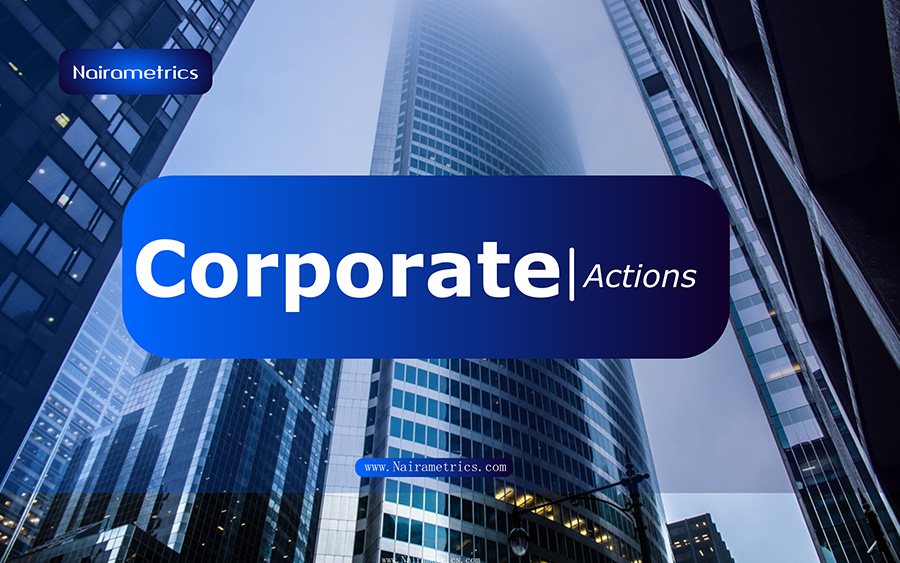 Corporate actions are decisions taken by companies' boards of directors or management teams, that could have impacts on the firms themselves or shareholders.  
Examples of corporate actions include the release of quarterly and full year results,  payment of dividends, closing of shareholders' registers, announcing qualification dates and Annual General Meeting (AGM) dates.  
Here is a review of corporate actions that took place last week,
Less Sugar 
Dangote Sugar released its full-year 2018 results. Topline and bottom line dipped significantly.
Management blamed this on smuggled sugar, the logjam at Apapa, and to a minor extent communal crisis.
The company has declared a final dividend of N1.10 per share, N0.65 lower than the N1.75 paid in 2017.
Fidson Healthcare Plc
Fidson Healthcare Plc released its results for the 2018 financial year. The company also held a "Facts behind the figures" session at the Nigerian Stock Exchange (NSE). Management attributed the  N97.4 million loss to high operating and finance costs.  
Cheers at May
 May and Baker Plc also released its full-year 2018 results. The company made a profit after tax of  N342 million and declared a dividend of N0.20 per share.  Qualification date is the 19th of April, 2019.  
Multi-millionaire transporter Samuel Onyishi has also taken a stake in the firm and is now one of the largest individual shareholders.
Secure losses continue 
Secure Electronic Technology Plc released its Q1 2019 results. The company remains loss-making with a loss after tax of N21.8 million. In 2018, it recorded a full year loss after tax of N152 million. 
More losses at Morrison 
Morrison Industries Plc released its full-year 2018 results. Turnover decreased while the company recorded a loss for the fifth consecutive year.  
Delayed results  
Several firms issued notices that they would be delaying the release of their full-year audited financial statements which should have been due March 31st, 2019, as well as Q1 2019 results.  
Cornerstone Insurance, in its notice to the NSE, stated that it would file its 2018 audited results on or before 30th of June 2019. As such, the release of its results for the first quarter ended March 2019 would also be delayed.  
Daar Communications, in its notice, stated that the delay behind the filing of its full-year 2018 results was due to the request of its external auditors to review the company's trade receivables, in line with IFRS 15.  
First Aluminum attributed the delay in filing of its full-year 2018 results to an ongoing audit process. The firm, however, expects to send the results on or before the 30th of April, 2019.  
FBN Holdings has had to delay the submission of its results since several of its subsidiaries are yet to obtain final regulatory approval. The company, however, expects to file its results on or before the 30th of April, 2019.  
FTN Cocoa Plc has attributed the delay in the submission of its full-year 2018 results to an ongoing restructuring exercise.  
Omoluabi Mortgage Bank has delayed the release of its 2018 results due to the implementation of IFRS9 on its financials. The bank will submit its results on or before the 30th of June, 2019.
AG Leventis Plc has attributed the delay of its full-year 2018 results on the need to conclude audit-related matters. The firm, however, stated it would do so on or before the 30th of April, 2019.
Agenda 2021
In a notice to the NSE, GSK Consumer Nigeria disclosed a review of its operating model effective Q3 2021. Its Agbara plant will be shut down and its operations moved to third-party manufacturers under a contract basis.    
An exit 
Oando Plc disclosed it had sold a minority 25% stake it held in Axxela Limited (formerly Oando Gas and Power) to Helios Investment Partners, for $45 million. Helios had in 2016 bought a 75% stake in the firm.
Departure
UAC of Nigeria Plc announced the resignation of Mrs Omolara Elemide from the board of the company, effective April 1, 2019.  Prior to this, Elemide was Executive Director, Corporate Services and had a stint as Acting Group Managing Director of the conglomerate.  
Trans-Nationwide Express Plc suffers N79 million loss in Q3 2020
Trans-Nationwide Express Plc has recorded a loss that amounts to the tune of N79 million in Q3, 2020.
Trans-Nationwide Express Plc, a logistics and courier service company in Lagos, Nigeria, suffered N79 million loss in the third quarter of 2020.
This disclosure was based on the Q3 2020 financials sent to the Nigerian Stock Exchange on Wednesday.
READ: NIPOST's new charges could have ruined the e-commerce/logistics industry
Breakdown
Revenue declined by 7.5% Year-on-Year, from N548.3 million as of the corresponding period last year to N507.17 million this year.
The dip was largely due to a decline in revenue from courier services, which contributed about 54.1% of the total revenue as of Q3, 2020.
The revenue from courier services declined from N326.44 million to N274.40 million for the period under view.
On the contrary, other revenue churning segments like Freight income, logistics income, internal mailing income, and warehouse all recorded a positive outlook, as they all grew viz-a-viz last year's figures.
Gross profit declined by 7.1% from N321.23 million to N298.40 million in the period under view.
Administrative expenses increased by 17.5% from N321.0 million to N377.1 million within the period under view.
Cash received from customers recorded a dip from N542.28 million to N523.07 million, indicating a slip of about 3.5%.
READ: BRT owners, Primero says they lost N100 million to #ENDSARS violence
What this means
The pandemic affected several businesses and sectors, the transportation and logistics sectors were not exempted. The loss might have been largely due to the period of economic inactivity, due to embargo on inter-state and international travels.
The high cost of maintenance, coupled with little or no revenue in those periods also played a major part.
READ: PZ incurs N1 billion in exchange rate loss 
READ: Lafarge Africa Plc: Increase in cement sales boosts revenues
Explore Data on the Nairametrics Research Website
Nigerian stocks on steroids, investors on hat trick
Market breadth closed positive as NESTLE led 41 Gainers as against 5 Losers topped by ROYALEX.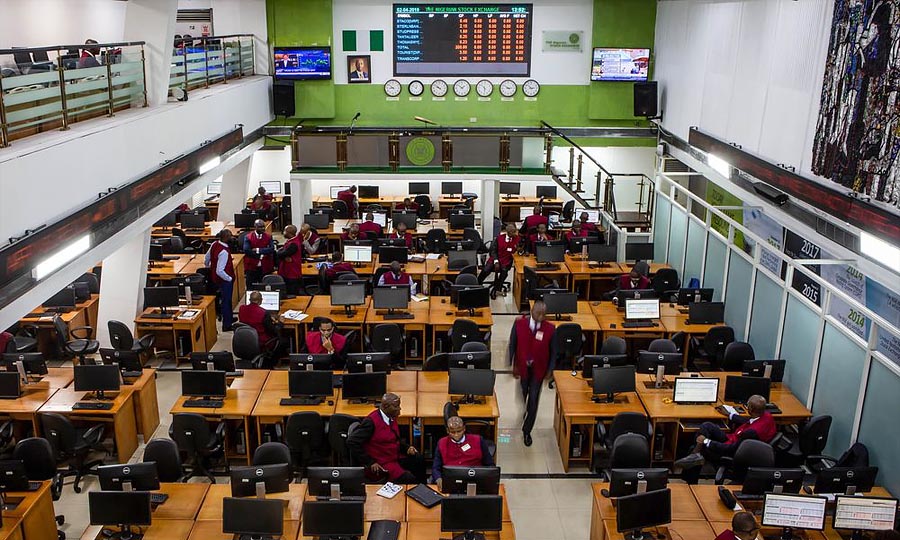 Nigerian bourse continued its impressive run for 3 days amid many odds weighing other financial markets.
The All Share Index gained by +1.58% to close at 29,437.60 points, as against +0.70% appreciation recorded on Tuesday. Nigerian Stock Exchange market capitalization now stands at N15.4 trillion.
Its Year-to-Date (YTD) returns currently stands at +9.67%.
That said, Nigerian bourse trading turnover dropped by 2.68%, as against the 13.14% gain recorded on Tuesday. ZENITHBANK , FIDELITYBK, and ETI were the most active to boost market turnover.
Market breadth closed positive as NESTLE led 41 Gainers, as against 5 Losers topped by ROYALEX at the end of today's session – an unimproved performance when compared with the previous outlook.
Top gainers
NESTLE up 10.00% to close at N1292.5
CONOIL up 9.80% to close at N19.05
FLOURMILL up 6.42% to close at N28.2
TOTAL up 5.97% to close at N118.9
DANGCEM up 2.17% to close at N155.3
Top Losers
ROYALEX down 8.00% to close at N0.23
CUTIX down 6.84% to close at N1.77
HONYFLOUR down 1.03% to close at N0.96
AFRIPRUD down 0.85% to close at N5.85
MAYBAKER down 0.33% to close at N3.05
Outlook
Nigerian Stocks got fired up amid falling oil prices and the U.S dollar gained strongly at the mid-week trading session.
Buying pressure was significantly seen across leading NSE 30 Stocks like Dangote Cement, Nestle, and not forgetting Total which recently declared a profit after tax of N500million in Q3 thereby beating market analysts forecasts.
Nairametrics, however, envisages cautious buying as the COVID-19 crisis seems to be getting out of hand in Nigeria's key international markets that include Western Europe and the United States.
Currency traders seek refuge in U.S dollar
The dollar has gained traction of late on the bias that the COVID-19 virus seems to be going out of hand.
Currency traders at mid-week trading session increased their buying pressure on the safe-haven currency greenback, as they turned away in masses from riskier fiat currencies. This is so, given the prevailing geopolitical uncertainty surrounding the COVID-19 pandemic – particularly in Europe, and coupled with sentiments surrounding the very close U.S presidential election.
READ: Gold prices under pressure, U.S dollar ticks up
READ: World Bank puts pressure on Nigeria for more forex reforms to aid recovery
What you should know
At the time of writing, the U.S. Dollar Index, which tracks the greenback against a basket of six global currencies, gained 0.5%.
Also at the time of writing EUR/USD was down 0.4% at 1.1749, falling for the third consecutive trading day.
READ: Large BTC entity transfers over $100 million worth of Crypto
The dollar has gained traction of late on the bias that the COVID-19 virus seems to be going out of hand; thereby, leading traders to increase their long bets on the U.S dollar – as the virus spreads in key markets, in places like Europe and the United States. This has fanned concerns that pre- COVID-19 economic growth is not happening anytime soon.
Explore Data on the Nairametrics Research Website