Corporate Actions: A multi billion loss and an exit
Corporate actions are decisions taken by companies' boards of directors or management teams, that could have impacts on the firms themselves or shareholders.
Corporate actions are decisions taken by companies' boards of directors or management teams, that could have impacts on the firms themselves or shareholders.
Examples of corporate actions include the release of quarterly and full year results,  payment of dividends, closing of shareholders' registers, announcing qualification dates and Annual General Meeting (AGM) dates.
Corporate Actions that happened last week
Femi Otedola divests from Forte Oil  
On Monday, Forte Oil Plc announced that Femi Otedola, its principal shareholder, would be selling his entire stake (amounting to 75% of the company's issued shares) in the major petroleum marketer.
The move according to a notice sent to the NSE, was to enable Otedola to explore and maximize opportunities in refining and petrochemicals. The transaction is expected to be concluded in the first quarter of 2019.
Continental Reinsurance Plc 
Continental Reinsurance announced the appointment of Ms Patricia Ifewulu as Acting Company Secretary. Ifewulu replaces Mrs Abimbola Falana who will be retiring effective December 31st, 2018.
The company also announced the results of the court-ordered meeting held on the 20th of December. The meeting was for the purpose of the minority shareholders of the company, considering the proposal by CRe African Investments Limited to acquire all the outstanding and issued shares of CRe for cash or shares.
92.66% of the votes cast were in favour of the resolution approving the scheme. Furthermore, the scheme consideration was revised upwards from N2.04 (two Naira four kobo) to N2.10 (two Naira ten kobo) per share.
The company stated that it would inform the NSE as events occur. From all indications, it would lead to a delisting of the firm from the Nigerian Stock Exchange.
Diamond Bank
Diamond Bank announced the appointment of Dele Babade, as Acting Chairman. Babade, who represents the Carlyle group on the board, replaces Oluseyi Bickersteth who resigned alongside three non-executive directors.
GNI delists
Great Insurance Plc has obtained the approval of the Nigerian Stock Exchange to delist. The move, however, is on the condition of the firm opening an escrow account in its registrar's name and providing evidence that shareholders who have accepted to exit have been paid.
The company in the notice also stated that its delisting was primarily due to little or no trading activity by retail investors, and the stock trading below its intrinsic value. Delisting would also save the firm the cost of listing obligations.
Seplat commences a closed period
Seplat Petroleum this week, commenced a closed period in the company's shares from Monday, 31st December 2018 to end on Thursday, 28th February 2019. During this time, management and board members with access to sensitive information are not allowed to trade their shares.
The last date for the closing period could be an indication that the firm would release its audited FY 2018 results in the first week of March.
A multi-billion loss
African Alliance Insurance Plc released its results for the 2017 financial year barely a few days to the end of its current financial year. The company had, in several notices sent to the Nigerian Stock Exchange, attributed the delay in submission of the results to the late submission of results from subsidiaries overseas.
The insurance firm recorded a loss after tax of N6.2 billion, as against a profit after tax of N2.4 billion recorded in the 2016 financial year.
John Holt Plc 
John Holt Plc released its results for the nine months ended September 30, 2018. Revenue increased from N2.2 billion in 2017 to N2.6 billion in 2018. The company made a profit before tax of N160 million, as against a loss before tax of N223 million recorded in 2017. Profit after tax stood at N165 million, as against a loss after tax of N728 million made in 2017.
PZ Cussons Nigeria
PZ Cussons Nigeria released its results for the half year ended November 2018. Turnover dropped from N41.1 billion in 2017 to N35 billion in 2018. Profit before tax jumped from N868 million in 2017 to N1.3 billion in 2018. Profit after tax also rose from N589 million in 2017 to N1.2 billion in 2018.
This could be an indication that the company may be on a rebound following poor FY 2017/2018 and Q1 2018/2019 results.
Vitafoam Plc 
Vitafoam Nigeria Plc released its results for the financial year ended September 30, 2018. Revenue increased from N17.6 billion in 2017 to N19.5 billion in 2018.
Profit after tax stood at N601 million, compared to a loss after tax of N127 million recorded in the comparative period of 2017.
While no dividend announcements have been made yet, the company has a long history of consistent dividend payment, despite recording losses in the last few years
Report any employer without Group Life Insurance for employees – PenCom
PenCom has ordered that employers without Group Life Insurance policy for their employees be reported to the agency.
The National Pension Commission says any employer not remitting pension contributions or does not have a Group Life Insurance policy should be reported to the Pension Commission.
This was announced in a statement by the National Pension Commission this week.
The statement said any citizens can report anonymously to the Commission, through a letter of complaint stating the name and address of the employer and also the months outstanding, which would enable PenCom recovery agents go after the employer.
PenCom also urged all employees working in organizations that have implemented the Contributory Pension Scheme, that it is their right under Section 4(5) of the PRA 2014 to have Life Insurance Policy taken on their behalf by their employers for an insured amount of no less than 3 times their annual emolument.
Nairametrics reported in February that PenCom announced effective from March 2020, companies, with no insurance covers for their staff, would no longer be allowed to do any government business.
According to PenCom's annual report on the submission of group life insurance certificates for the year 2018, only 172 employers obtained the group life insurance policy for a total of 39,946 employees in compliance with the Pension Reform Act 2014.
It noted that the deadline was issued because of the low number of companies that have insurance covers for their staff. PenCom noted that the new regulation was to ensure that the companies open appropriate pension accounts for the workers.
3 Tron investors transfer 719,000,000 cryptos
TRX price is up 9.4% in the last 24 hours.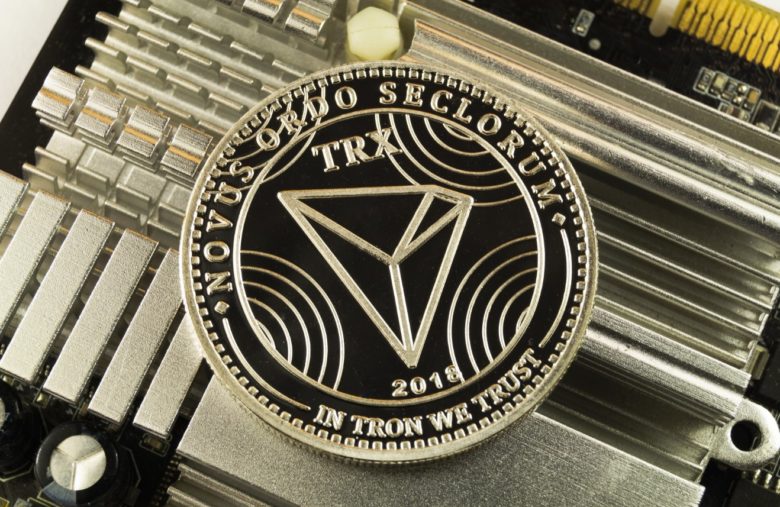 Investors have been cashing in big time on Tron, a relatively popular digital asset in the crypto-verse. Data feed on Whale Alert, an advanced crypto tracker, revealed that three whales moved about 719,000,000 Trx worth over $20 million transferred from unknown wallets to other unknown wallets.
200,000,000 #TRX (5,627,410 USD) transferred from unknown wallet to unknown wallet

— Whale Alert (@whale_alert) September 26, 2020
220,000,000 #TRX (6,147,722 USD) transferred from unknown wallet to unknown wallet

— Whale Alert (@whale_alert) September 26, 2020
299,000,000 #TRX (8,400,678 USD) transferred from unknown wallet to unknown wallet

— Whale Alert (@whale_alert) September 26, 2020
READ: Buying signal, Bitcoin whales with 1000 BTC or more continue to rise
TRON, at the time this report was drafted, traded at $0.02817222 with a daily volume of $1,128 billion. TRX price is up 9.4% in the last 24 hours. It has a circulating supply of 72 Billion coins and a max supply of 101 billion coins.
TRON is a blockchain-based platform that is designed to ensure that its technology is suitable for daily use. Whereas Bitcoin can handle up to six transactions per second, and Ethereum up to 25, TRON states that its network has capacity for 2,000 TPS — 24/7.
This project is best described as a decentralized platform focused on content sharing and entertainment; to this end, one of its biggest acquisitions was the file-sharing service BitTorrent back in 2018.
READ: Binance offers DeFi coders $100,000; DeFi market value hits $8 billion
TRON was founded by Justin Sun, who now serves as CEO of BitTorrent. Educated at Peking University and the University of Pennsylvania, he was recognized by Forbes Asia in its 30 Under 30 series for entrepreneurs.
TRON is one the biggest and most popular blockchains globally, ranked fifteen by market value, has entered a strategic alliance with BitGo, the leader in digital asset financial services, to bring Wrapped Bitcoin (WBTC) and a newly minted Wrapped Ether to the TRON ecosystem as TRC20 tokens.
READ: U.S public listed company allocates $425 million into Bitcoin
Justin Sun says that TRON users will not encounter high fees like in the Ethereum ecosystem.
"Everyone may now use their BTC/ETH to enjoy all the benefits of the TRON DeFi ecosystem without the high gas fees on Ethereum! JustSwap, a Uniswap alike service on TRON, has achieved $100 million 24-hour volumes since its start and represents TRON's strong and growing DeFi ecosystem." 
Forex trading during COVID-19 era in Nigeria 
As the COVID-19 crisis continues to disrupt economic activities, it is best to understand the leverage offered to forex traders.
With a blurred economic outlook in the corner and the ravaging COVID-19 onslaught hitting record highs, financial traders, including forex traders around the globe are repositioning for opportunities.
It should be noted that the currency market is by far the largest financial market in terms of liquidity, value, and turnover. It looks to be on the rise, as remote trading takes shape.
READ: Crude oil prices post more than 10% losses in 2 weeks
In 2016, the currency industry was valued at $1.934 quadrillion dollars, with forex trading turning over $5.1 trillion daily. In 2019, it was estimated to be worth a staggering $2.409 quadrillion dollars, with a daily turnover of $6.6 trillion.
According to the Bank for International Settlements, and buttressed by data from Bloomberg News, currency trading volume in the global foreign-exchange market has jumped to the highest-ever level at $6.6 trillion.
As the COVID-19 crisis continues to disrupt economic activities at unprecedented levels for traders and banks;  Nairametrics considers it pertinent to empower its readers on the best way to position, and take advantage of the volatility, as it is bound to trigger potential opportunities.
READ: U.S dollar drops lower, as U.S Federal Reserve plans on boosting inflation
Uche Paragon, Head of Education, CCI Trading Africa, in a recent interactive session, witnessed by Nairametrics, spoke on the critical steps a forex trader must take to become successful.
He said, "There are no universal rules in trading forex per se, what is really important is that you define the strategy, and the platform you use in trading,"
On strategy, He highlighted on traders sticking to a particular strategy, for example, focusing on a tested indicator on a currency pair in a given market, coupled with avoiding platforms exposed to high slippage and trading manipulation by certain forex brokers, especially most of the non-ECN brokers.
READ: DeFi crypto market value gains over 1000% from June
Also,Uche Paragon gave the importance of the use in Research trading tool, study techniques and how they can be implemented in your strategy. Study how the market behaves and learn how the trading industry works.
In a detailed explanatory note, Adegbotolu Kehinde Erastus, Research and Market Analyst, Scope Markets, gave detailed insights on the endless opportunities of the forex market saying;
"With Nigeria's population presently standing at over 200 million, comprising of vibrant youths who are mostly unemployed, forex trading has become a legitimate way for them to earn money at their fingertips, and also it has become a way to earn passive income for the employed populace. Brokers now support their clients with lots of educational material on Forex trading
READ: S&P 500 futures suffer longest run of losses since February
"So, one doesn't necessarily need to have an educational background about the financial markets, everything from the basics to the advanced, trading strategies are all available with the broker any client wishes to register with. One of the advantages of forex trading is that a trader can profit under any market condition.
"Even when the market is rising or falling with very good trading strategies, you can make very good profits, and because the financial market is available for 24 hours from Monday to Friday, with different market sessions, profitable trading opportunities do not cease. Even when COVID-19 put all commercial activities to a halt, the Forex market was still very active with traders making profits."
Finally, it's critical to observe that though currency trading often brings substantial profits, it is important to note that the leverage offered to forex traders, comes with a high risk of losing your capital.