Workers' September salaries could be delayed because of strike
Ahmed Idris has made known the negative implication the NLC 7-day warning strike could have. 
Barely twenty-four hours after the Nigerian Labour Congress (NLC), yesterday, embarked on a 7-day warning strike, the Accountant-General of the Federation, Mr Ahmed Idris, has made known the negative implication this could have.
In a statement issued yesterday in Abuja by Mr Idris, he explained that the strike has also affected Government workers whose job it is to ensure the early release of funds for September salaries.
As a result of this, early payment of workers' salaries cannot be guaranteed because those in charge of the process are locked out of their offices.
He narrated how he got to work on Thursday only to discover that his office was under lock and keys. He and his staff had been denied access to their workplace.
He said he had to plead with the protesting union members before they could grant access to him and some others. Afterwards, the entrance remained locked even as most of his staff remained shut out of their offices.
"I must explain that salary payment involves a number of processes that do not begin and end with the OAGF. There are other critical stakeholders like the Cash Management Department in the Ministry of Finance and others, who are supposed to do their beat before we can finalise.

"On coming to the office this morning, we met the gates of the office locked and wondered how we could keep this promise if we are being locked out of the office.

"We are all working for the same system and we should do nothing that can threaten the economy and lead to the collapse of the same system." – Idris
Mr Idris, therefore, called on Labour to call off the warning strike to enable his office to fulfil a mandate given to them by President Muhammadu Buhari to always pay salaries on time.
As we reported, national leaders of the Nigerian Labour Congress came to an agreement to proceed on the warning strike, with the intention of pressing home their demand for a minimum wage increase. The industrial action eventually commenced yesterday, affecting many establishments including those in the public and private sectors.
Unilever announces the completion of its Group legal structure
Unilever PLC has announced the completion of the unification of its Group legal structure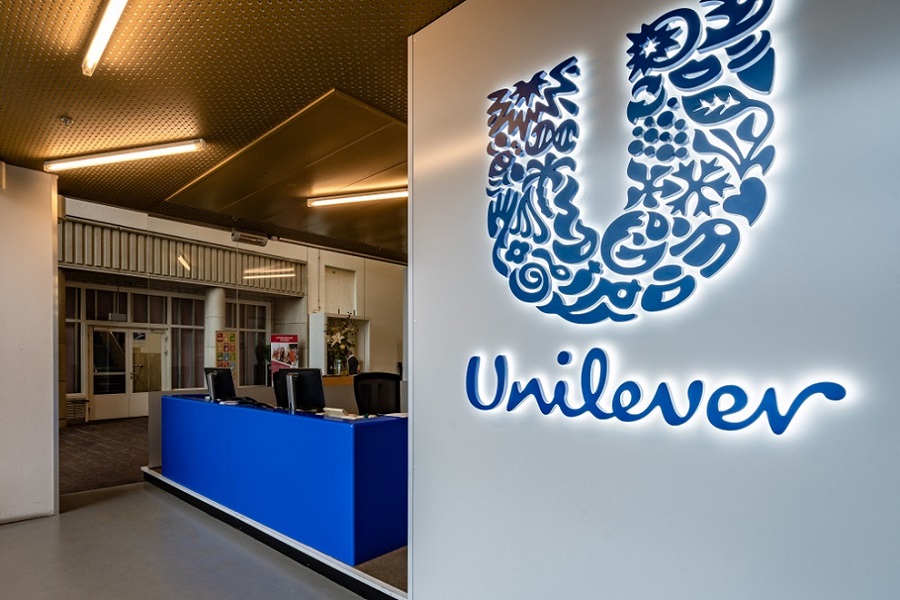 Unilever, the parent company of Unilever Nigeria Plc, has announced the completion of the unification of its Group legal structure under a single parent company, Unilever Plc.
According to the press release issued by the company, from today, 30th November 2020 and for the first time in its history, Unilever now trades with one market capitalisation, one class of shares, and one global pool of liquidity, whilst also maintaining the Group's listings on the Amsterdam, London, and New York stock exchanges.
What they are saying
Nils Andersen, Chairman of Unilever, said: "This is an important day for Unilever and we would like to thank our shareholders for their strong support of our Unification proposals, which gives us greater flexibility for strategic portfolio change, remove complexity, and further improve governance.
"There will be no change to the operations, locations, activities or staffing levels in either the Netherlands or the United Kingdom as a result of Unification. The headquarters of Unilever's Foods & Refreshment Division will continue to be based in Rotterdam and the Home Care and Beauty & Personal Care Divisions will continue to be headquartered in the United Kingdom."
What to expect
This development has no impact on the going concern of Unilever Nigeria Plc, the shareholding structure, as well as the free float shares of the company on NSE, which totals 1,491,985,247 — representing 25.97% of the ordinary shares of the company issued and fully paid for by investors.
(READ MORE: Q1 2020 Unaudited Report: Unilever Nigeria records N13.3 billion revenue) 
However, upon the completion of the unification of the Group's Legal Structure, Unilever overseas under this structure remains in control of the 74.03% ordinary shares of the Nigerian subsidiary.
What you should know
For investors on the London Stock Exchange, Euronext Amsterdam, and the New York Stock Exchange, dealings in new Unilever Plc shares commenced today, as the new Unilever Plc shares will be admitted to the Premium Listing segment of the Official List of the UK Financial Conduct Authority ("FCA") and to trading on the London Stock Exchange's Main Market for listed securities, with the ticker "ULVR".
Unilever Plc shares will also be admitted to listing and to trading on Euronext in Amsterdam under the ticker "UNA" today. It is expected that Unilever Plc ADSs will be admitted to trading on the New York Stock Exchange this afternoon.
Following the issue and allotment of 1,460,713,122 new Unilever Plc shares pursuant to Unification, which represent 55.56% of the total number of Plc shares, Unilever Plc's total issued ordinary share capital today consists of 2,629,243,772 ordinary shares of 3 1/9 pence each.
As part of Unification, Unilever NV ceased to exist yesterday, 29 November 2020, which means there has been no dealings and there will be no further dealings in any Unilever NV securities (including Unilever NV shares on Euronext in Amsterdam).
May & Baker announces the appointment Patrick Ajah as Managing Director
May and Baker Nigeria Plc has announced the appointment of Mr. Patrick Ajah, as the Managing Director.
The Board of Directors of May and Baker Nigeria Plc has announced the appointment of Mr. Patrick Ajah, as the Managing Director of the company, with effect from 1st January 2021.
This disclosure was made in a notification issued and signed by the Company's Secretary, Mrs. Adetoun Abiru.
According to the notification, Mr. Ajah would be replacing Mr. Nnamdi Nathan Okafor as the Executive Director and Managing Director of the Company, with effect from 1st December 2020.
The board disclosed that this is according to the resolution passed at the Board Meeting of May & Baker Nigeria Plc, which held on Thursday, 26th November 2020 at the Muson Centre, Onikan, Lagos, after it had confirmed the retirement of Mr. Nnamdi Nathan Okafor as Executive Director and Managing Director of the Company.
(READ MORE: NIPC grants tax holiday to Honeywell, Savannah Sugar, 4 others with N175.28 billion investments)
The statement said that Mr Ajah "is a passionate and visionary leader with over two decades of progressive experience and responsibility in a variety of business environments; from Pharmaceuticals to FMCG, Telecoms and Manufacturing."
CBN issues subtle warning explaining how domiciliary accounts should be used
The CBN has issued a new circular explaining how domiciliary accounts should be used.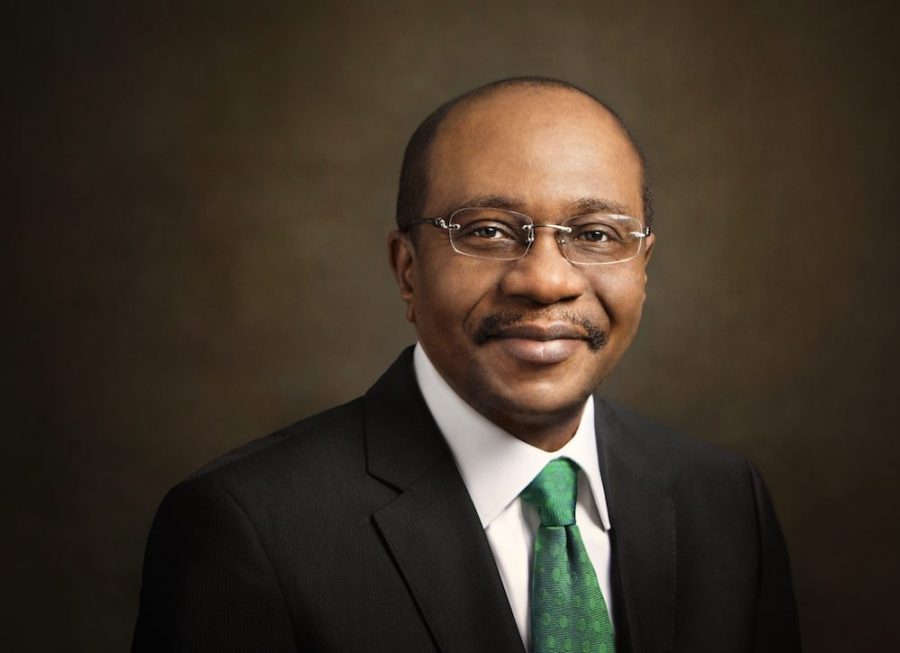 The Central Bank of Nigeria (CBN) issued a circular on Monday clarifying how domiciliary accounts will be operated in the country. According to the CBN, domiciliary accounts used to deposits export proceeds (inflow from exports of goods and services from Nigeria) can only be used for business operations.
The directive also allows any extra funds remaining in the domiciliary accounts to be sold in the Investors and Exporters (I&E) Window, suggesting that the CBN is warning exporters not to sell their foreign proceeds in the black market.
This disclosure was made in a circular dated November 30, 2020, issued by CBN to all authorized dealers and the general public and signed by its Director for Trade & Exchange Department, Dr O.S. Nnaji.
On Export Proceeds
'These accounts will continue to be operated based on existing regulations which allow account holders use of their funds for business operations only, with any extra funds sold in the Investors & Exporters window.''
On other domiciliary accounts
"Where accounts are funded by electronic/wire transfer, account holders will be allowed unfettered and unrestricted use of these funds for eligible transactions. Where accounts are funded by cash lodgments, the existing regulations will continue to apply."
The CBN also claimed it was issuing these clarifications in view of its "vastly improved capabilities of the CBN to monitor transactions, forestall money laundering and prevent the adverse effect of dollarization in Nigeria's economy" which the CBN has frowned upon for years.
The CBN's statement also alluded to the use of BVN in tracking compliance with its guidelines.
What this means
The latest regulations from the CBN appears to be directed at clarifying widespread information that there are plans for a clampdown of domiciliary accounts.
For export proceeds, this circular appears to be warning exporters to use their forex proceeds for "legitimate" transactions and sell the rest in the I&E window instead of selling it in the black market.
On Domiciliary accounts, the CBN is basically saying that inflows through electronic wires will be allowed for use by Nigerians for transactions deemed eligible. This means, if you received a foreign transfer into your account, you can use it to pay for transactions such as e-commerce payments or transfers to anyone at any time.
However, for dollar cash deposits into your accounts, the central bank is reiterating that there will be restrictions on how that money used such as restricting it from direct transfers or even using it to pay for e-commerce transactions. These rules have existed for some time.
Currently, a limit of $10,000 applies when you want to utilize foreign currency cash deposits.
The central bank is basically dissuading the black market purchase of forex by limiting the number of dollars that can be purchased on the streets where forex is sold in the black market. However, the majority of black market transactions, particularly in dollar value are traded using wired transfers.