Mobile data in Nigeria among Africa's cheapest
The high fee charged by MNOs on the continent makes the cost of data very expensive for most Africans.
A Report by Ecobank has cited the high cost of data across the continent as a stumbling block to digital innovation in Sub-Saharan Africa (SSA). The report which was released this month highlights the rapid growth of mobile phone technology in Africa but also emphasises on the high cost of internet connectivity on the continent.
In July 2017, a hashtag, #DataMustFall, went wild in South Africa spreading like a wildfire on Twitter. South Africans were fed up with the inability of their Government and Mobile Network Operators (MNOs) to reduce the data prices in the rainbow nation, which ranks as the seventh most expensive in Sub Sahara Africa.
Though unlike before, most people in Sub Sahara Africa now have access to mobile phone and internet connectivity, however, the high fee charged by Mobile Network Operators on the continent makes the cost of data very expensive for most Africans.
Average Cost of 1gb
Although, the cost of 1gb of data varies on the continent; but the painful fact that Africa has the most expensive mobile data in the world, both in real and income-relative terms is a fait accompli.
The report indicates that Nigeria has one of the cheapest mobile data in Africa with $2.76 per 1 gigabyte. The most affordable mobile data can be found in East Africa. The average cost for 1gb in Ethiopia, Tanzania, Burundi, Kenya and Rwanda lies below Africa's relatively expensive median of US$7.04. Equatorial Guinea's average cost of $35.47 is Africa's most expensive cost for 1gb of data while the cheapest data in Africa can be bought in Mozambique for just $2.08.
Cost of 1gb to income
The average cost of data compared to monthly income (relative to Gross National Income) in Africa is 4.1%. It is significantly lower in some countries like South Africa (0.9%). Also, African mineral-rich countries boast of the lowest percentages – less than 2%. They include Namibia, Botswana, Nigeria, Gabon, Angola and South Africa.
Countries with the most expensive cost of 1gb of data relative to their income include Zimbabwe, DRC and Liberia, with an average of 14-16%. Those with percentages that double the African average are Sierra Leone, Chad, Burundi and Malawi averaging 6-8%. Nevertheless, the data in these nations is highly distorted due to the wide income inequality in their oil economies.
Why is data still expensive?
Differences in the mobile data cost in Sub-Saharan Africa is inversely proportional to the level of competition in the telecommunication sector of each country. Many African Governments built their own state-owned MNOs and created a monopoly in the mobile sector when mobile telecom infrastructure was first built in the late 1990s and early 2000s. Many of them still exist in several countries with one or two other competitors. The monopoly enjoyed by these state-owned MNOs is the major reason why data cost is high in these countries.
Expensive data prolong digital divide
Mobile phone penetration is expected to grow faster in Sub-Saharan Africa than any other region in the world from 2005 to 2015, with a rising year on year rate. Today, an average African can afford an internet-enabled phone. This can be attributed to the fact that the prices of mobile phones are reducing on the continent while Africa's purchasing power is rising.
However, the accessibility of these Africans to digital services widely varies, as it depends on their country. The ability of Sub-Saharan African countries to spread digital innovation like mobile banking, pay-as-you-go solar energy etc depends on the cost and access to mobile data in those countries.
One of the reasons why two of Africa's leading tech hubs – Nigeria and Kenya – are dominating fintech market on the continent is the accessibility of their citizens to relative cheap mobile data. Consumers in these countries can buy mobile data more regularly than those in costlier countries like Zimbabwe, DRC etc; where mobile data is higher than 13% of their monthly GNI per capita.
How to reduce data cost
Countries with the lowest data cost are those with three or more MNOs, since there is an inverse relationship between the number of mobile operators in a country and the average price of 1gb of data. In a nutshell, the more the MNOs, the cheaper the data.
Licensing fees for new mobile operators should be reduced by African Governments, so as to encourage new MNOs.
The government should encourage competition among operators, particularly in countries with only two or three MNOs, so as to reduce data price.
African MNOs need to have access to reasonably-priced and reliable radio spectrum, to enable them to provide affordable internet coverage, which will lead to lesser data prices.
African governments should endeavour to reduce double taxation in the mobile sector. Chad, for example has 13 different taxes for mobile operators. Little wonder, Chad has the fourth most expensive data price on the continent.
The recently introduced of social media tax in Uganda and Benin could hinder digitalisation by preventing low-income earners from accessing the internet.
Fintechs and technical giants like Facebook, Google, Yahoo, etc could help bridge the digital gap on the continent. For example, Google recently announced plans to set up free Wi-Fi in some selected locations in Nigeria.
Economic effects of expensive data
Apart from preventing the consumers from accessing the internet regularly, since it is unaffordable; it prolongs digital exclusion on the continent.
SMEs, which make up 90% of African businesses, cannot provide their services and information digitally to meet their needs. A global survey of 4,800 SMEs found that those that make use of internet grow twice as fast as those that do not.
Nigeria in the mix
According to the National Bureau of Statistics (NBS) Telecoms Data for the second quarter of 2018, Nigeria's active internet subscribers in Q2 2018 were 103,514,997. This represents a quarter on quarter subscribers' base growth of 2.57% from the total of 100,923,580 that subscribed for the internet in the first quarter of 2018.
The report further added that the highest share of total internet subscribers in Q2 2018 belonged to MTN with 39,191,085 active subscribers, followed by Glo with active 27,206,445 subscribers. Airtel and 9mobile are third and fourth with 27,206,445 and 10,807,862 internet subscribers respectively. A total of 362,271 subscribed for internet through other operators in the second quarter of 2018.
CBN reduces MPR from 12.5% to 11.5%
The Governor of the CBN has announced the reduction of MPR from 12.5% to 11.5%.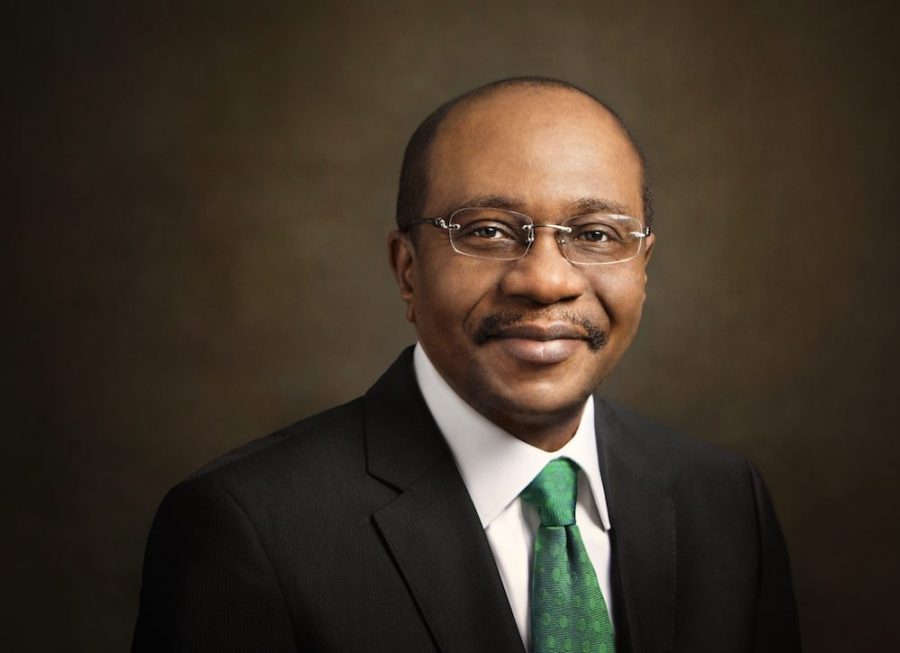 The Monetary Policy Committee (MPC) of the Central Bank of Nigeria (CBN) has voted to reduce the Monetary policy rate (MPR) from 12.5% to 11.5%. This was disclosed by Governor, CBN, Godwin Emefiele while reading the communique at the end of the MPC meeting on Tuesday.
READ: This is a copy of the Self-Certification form govt. wants targeted account holders to fill
The committee retained CRR at 27.5% stating that the recent inflationary pressures is not driven by monetary policies, rather as a result of structural policies.
Highlights of the Committee's decision
Reduce the MPR by 100 basis points from 12.5% to 11.5%
Adjust asymmetric corridor from +200/-500 to
Retain CRR at 27.5%
retain liquidity ratio at 30%
Explore the Nairametrics Research Website for Economic and Financial Data
More details shortly …
Godwin Obaseki wins Edo State governorship election
Incumbent governor, Godwin Obaseki emerged winner in the Edo State gubernatorial election.
Independent National Electoral Commission(INEC) has declared Godwin Obaseki the winner of the Edo State gubernatorial election today.
Mr. Obaseki will return as the Governor of the state for a second term.
The results were declared by INEC on Sunday afternoon after the results were counted from all LGA's on Saturday.
Obaseki had 307,955 votes, which was enough to be declared a clear winner over Ize-Iyamu's 223,619 votes.
Obaseki took to his Twitter handle to thank the people of Edo State for their votes. He stated,
"Words fail me in saluting our teeming supporters who displayed immense courage in the face of threats, intimidation and brutalization. The collective will of Edo people made it possible for us to triumph over godfatherism. Congratulations to all Edo people. This is our victory!"
Words fail me in saluting our teeming supporters who displayed immense courage in the face of threats, intimidation and brutalization. The collective will of Edo people made it possible for us to triumph over godfatherism. Congratulations to all Edo people. This is our victory! pic.twitter.com/4X4Lfk3wMb

— Godwin Obaseki (GGO) (@GovernorObaseki) September 20, 2020
WTO: Okonjo-Iweala still in contention as 3 candidates depart race for DG
Okonjo-Iweala and the remaining 4 other candidates hope to succeed the current DG, Mr Roberto Azevêdo.
Three candidates running for the post of the Director-General of the World Trade Organisation have fallen out of the race after failing to secure enough votes in the first rounds of voting, leaving only 5 candidates left, including Nigeria's Ngozi Okonjo-Iweala.
This was disclosed by Bloomberg on Thursday, before the meeting on Friday. The Candidates that are out of the race are Jesus Seade (Mexico), Tudor Ulianovschi (Moldova), and Hamid Mamdouh (Egypt). The candidates were not able to secure the support needed for the first round of 3 rounds of voting.
READ: China's Covid-19 vaccine may be ready for general public in November 2020
Dr. Ngozi Okonjo Iweal joins 4 other candidates for the next round of voting. The candidates are; Liam Fox (UK), Amina Chawahir Mohamed Jibril (Kenya), Yoo Myung-hee ( South Korea), and Mohammad Maziad Al-Tuwaijri ( Saudi Arabia).
Ngozi Okonjo-Iweala disclosed last month some of her plans for the Organization if made President. Nairametrics reported she noted that part of her vision is to build a trade institution where there is greater trust among its members. She also stressed that the WTO, at this critical time, is needed to ensure that trade and global markets remain open.
READ: Soybean Futures reach 2-year high, following U.S sales to China 
On healing the rift between the US and China, Okonjo-Iweala admitted that it is going to be challenging and not be easy. She said:
"Well, this is not going to be easy, if it was easy, it could have been done a long time since. So it would be very challenging but it is not an impossible job. It is very clear that both the US and China have been helped and benefitted from the multilateral trading system in the past. Hundreds of millions have been lifted out of poverty. They have experienced shared prosperity in the economies and their countries.''
She added she would listen to both countries to find out what really are the issues causing distrust among them. She said that she will not want to be involved in the larger political problems, but will rather separate the trade issues and focus on them and build this trust.
READ: Amaechi pleads with NASS to halt questioning of loan agreement with China
"You need to begin to find areas where there can be confidence-building and trade. Building trust is not talking about it, you have to have areas where both can work together and agree and we have a golden opportunity in the fisheries subsidies negotiations that are going on now because the US is a party to it, China is a party, the EU, all other members,'' she said.
Okonjo-Iweala and the 4 other candidates will present themselves to the members of the global trade body for the later stages of voting in the hopes of securing the highest number of votes to succeed the current DG, Mr. Roberto Azevêdo.