Meet the billionaires in Nigeria's Healthcare and Pharmaceutical sector
The growth of this sector has been hampered by the proliferation of fake and adulterated drugs, and activities of smugglers.
Despite the huge potentials in the drugs and pharmaceuticals sector of the country, the growth of this sector has been hampered by the proliferation of fake and adulterated drugs, and activities of smugglers, just to mention a few.
But even with these challenges, these firms have yielded billions of returns to key investors through share valuation.
Here is a rundown of their profiles and what they are worth, using the number of shares they own. Data used are from the most recent annual reports of these companies, which are listed on the Nigerian Stock Exchange (NSE). 
*Valuation is calculated using the NSE closing figures for April 6, 2018.
Mr. Fidelis Ayebae
Fidelis Ayebae is the founder and pioneer Chief Executive Officer of Fidson Healthcare Plc, which was established in 1995.
He graduated from the Mainland Institute of Technology in 1976 with a Diploma in Civil Engineering. He also obtained an Advanced Diploma in Business Administration from the University of Lagos in 1999.
He has experience in corporate management, having worked in Nigeria International Bank (now Citibank) as an Assistant General Manager and in Metalum Limited as a Project Manager.
He was appointed to the board of NEM Insurance Plc in September, 2009, and is currently Chairman.
Fidelis is an Associate of the Chartered Institute of Administration and also a member of the Nigeria Institute of Management.
He holds 446,534,443 units of shares at Fidson Healthcare Plc. As at our cut-off date, Fidson was trading at N5.68 per share. This gives him a net worth of N2.5 billion.
Lieutenant General Theophilus Yakubu Danjuma
T.Y. Danjuma, GCON, is the Chairman of May & Baker Nigeria Plc and had once single-handedly bailed the company from financial straits with a multi-billion Naira loan.
He served as a Minister of Defense for the Federal Republic of Nigeria from June, 1999, to March, 2003. He had once been the Chief of Army Staff of the Nigerian Army from 1975 to 1979.
Though largely known for his service in the military, Danjuma has also proven to be an astute businessman.
He has 254,841,302 units of shares in May & Baker Plc which was trading at N3.20 per share as at our cut-off date. This gives him a net worth of N815 million.
Danjuma could be worth much more, as he is known to have several holdings in other blue-chip firms outside the pharmaceutical sector.
Notable mentions
A.B.C Orjiako
Dr. ABC Orjiako has been the Chairman of Seplat Petroleum Development Company Plc since March 3, 2010, and has been its Director since December 14, 2009. He doubles as the Chairman of Neimeth Pharmaceuticals Plc.
Dr. Orjiako holds an MBBCH degree from the University of Calabar. He trained as a general surgeon in Lagos University Teaching Hospital (LUTH) from 1989 to 1991.
He sub-specialised in orthopedic and trauma surgery at National Hospital, Igbobi, and qualified as a Fellow of the West African College of Surgeons.
In 1996, he delved into business, after eleven years of active medical practice at LUTH and National Orthopedic Hospital, Igbobi, Lagos.
He has 372,377,503 units of shares at Neimeth Pharmaceuticals Plc. As at our cut-off date, Neimeth was trading at N0.82 per share. This gives him a net worth of N305 million.
Orjiako makes the cut, despite having pharmaceutical holdings worth less than a billion, due to his being a billionaire from his holdings in Seplat Petroleum Development Company Plc.
Prof. Elijah Ndajiya Sokomba
Elijah N. Sokomba is a Professor of Pharmacology at the University of Jos.
He is on the board of directors at Neimeth International Pharmaceuticals Plc. He has 409,857,176 units of shares at Neimeth.
As at our cut-off date, Neimeth was trading at N0.82. This gives him a net worth of N336 million.
Folarin Rotimi Abiola Williams Jnr.
Folarin is a son of the late legal luminary, Frederick Rotimi Alade Williams (popularly known as F.R.A Williams or Timi the law). Mr. F. R. A. Williams Jnr. is a Chemical Engineer and a legal practitioner.
He was educated at Imperial College of Science and Technology, London, where he graduated with a B.Sc. (Hons.) AGGI Chemical Engineering. Following a study at Selwyn College, Cambridge, from 1981 to 1983, Mr. Williams obtained an MA Cantab Law, and subsequently attended the Nigerian Law School from 1983 to 1984.
He holds a total of 72,587,449 shares in Pharma Deko Plc. As at our cut-off date, this gives him a net worth of N163,321,760.
Mazi S.I. Ohuabunwa
Mr. Ohuabunwa read Pharmacy in the University of Ife, graduating in 1976. He has a postgraduate degree in Business and Organizational Management at the Columbia University, N.Y., USA, and another one from the Lagos Business School.
He joined Pfizer Products Plc in 1978 as a Pharmaceutical Sales Representative and rose to become the Chairman/CEO in 1993.
In 1997, he led the management buy-over of Pfizer Inc shares in Pfizer Products Plc, transforming the resultant company, Neimeth International Pharmaceuticals Plc, into a medium-sized Nigerian R&D Based Pharmaceutical company.
He voluntarily retired from the company after 33 years of service in the industry, 18 years of which were at CEO level.
He has 126,956,834 units of shares at Neimeth. As at our cut-off date, Neimeth was trading at N0.82. This gives him a net worth of N104 million.  
Mrs. Funmilola Ayebae
Mrs. Olufunmilola O. Ayebae got her Professional Secretaries Diploma from the London College of Secretaries in the United Kingdom, after which she worked in many organisations in various capacities for a number of years, before establishing her own business, Goodness Supermarket, in 1995.
She is also the MD/CEO of Townhouse Limited. She became a Director of Fidson Healthcare Plc in 2001. She has 64,220,000 units of shares in Fidson Healthcare Plc.
As at our cut-off date, Fidson was trading at N5.68 per share. This gives her a net worth of N364,769,600.
Mrs. Ayebae makes the cut by virtue of being on the board and married to the founder of the company.
elev8 launches new Nigeria Academy, to host event series on Nigeria's digital future
The event will bring together experts in business, digital technology and economic development to amplify Nigeria's digital dialogue.
Global technology training company elev8 is delighted to announce the launch of its new academy in Lagos with a series of online events focused on digital transformation in Nigeria.
The Knowledge-based Economy – A Pathway to Nigeria's Digitally Enabled Future is an opportunity for business leaders to participate in Nigeria's digital dialogue with industry experts, technology trailblazers and government leaders.
C-suite executives and digital leaders across the country are invited to join elev8 for a special series of events exploring the impact of new technologies and digitalization, as well as the potential risks to economic growth, such as Covid-19.
Digital enablement is increasingly becoming a hot topic for global businesses. In the next few years, the digital economy is projected to be responsible for a quarter of global GDP.
Across the world, businesses are accelerating digital adoption to establish a competitive edge, drive growth and ensure efficiency. For Nigeria to compete on the world stage, investment in new technologies and skills is essential in supporting a transition to a knowledge-based economy.
Digital Event: The Knowledge-based Economy – A Pathway to Nigeria's Digitally Enabled Future
30 November – 3 December
The event will commence with the release of a cutting-edge research report on November 30. Produced in conjunction with BusinessDay Research and Intelligence Unit.
The report examines the impact of digital transformation on Nigeria's economic growth over the next three years.
On December 1, participants will gain valuable insight on the digital strategies and tactics deployed by leading market players in an exclusive masterclass, Digitize or Die, hosted by award-winning technology and digital innovator, Sabine VanderLinden.
The event will close on Thursday, December 3 with a live digital dialogue, featuring an expert panel of digital specialists, government figures, and business leaders, looking at the ways that digitization will impact Nigeria's economic development.
To find out more, or register for the event, please visit: www.elev8me.com/nigeria20
ValuAlliance distributes value fund of N10 per unit for H1, 2020
ValuAlliance Value Fund has declared the distribution to unit holders, the sum of N10.00/unit for the financial year ended June 30, 2020. 
ValuAlliance Value Fund ("Value Fund" or the "Fund"), formerly called the SIM Capital Alliance Value Fund, has declared the distribution to unit holders, the sum of N10.00/unit for the financial year ended June 30, 2020. 
This is according to a notification by the firm, sent to the Nigerian Stock Exchange market and seen by Nairametrics.
The latest distribution indicates a decline of N1/unit when compared to its distribution in the corresponding period last year. 
(READ MORE: SEC reinstates DEAP Capital's Board)
The key highlights of the recent notification include:
Annual General Meeting Date: 21st December 2020

 

AGM Venue: 33A Alfred 

Rewane

 (Kingsway) Road, Ikoyi, Lagos, Nigeria

 

Proposed Distribution: ₦10/unit

 

Qualification Date: 9th December 2020 

 

Closure of Register Date: 10th December 2020 

 

Payment Date: 23rd December 2020

 
What you should know 
 

The Value Fund is a closed-end Fund registered and regulated by the Securities and Exchange Commission (SEC), whose units are listed on the main board of the

NSE.

 

Th

e Value Fund

 

for the year ended June 30, 2020 

achieved 

a 

g

rowth of 2.83%

 

Year-on-Year, with a cumulative return

 of 125.32% since inception, which translates to a 9-year Internal Rate of R

eturn (IRR) of 12.06%.
Nigeria generates N416.01 billion from Company Income Tax in Q3 2020
Total company income tax generated increased by 3.48% in Q3 2020, compared to N402.03 billion recorded in Q2 2020.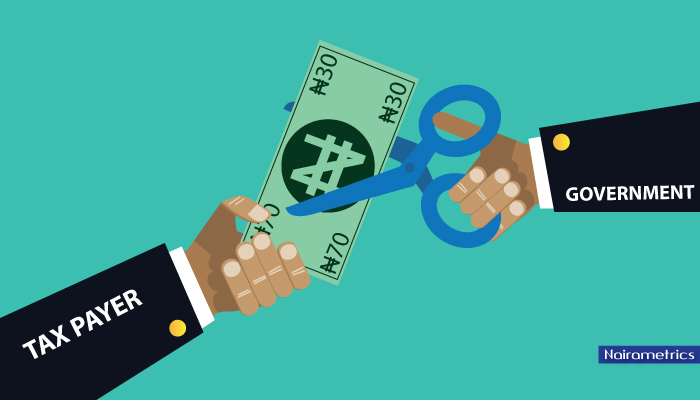 Nigeria generated the sum of N416.01 billion from Company Income Tax (CIT) in the third quarter of 2020. This was revealed in the Company Income Tax by Sectors report, recently released by the National Bureau of Statistics (NBS).
According to the report, the total CIT generated increased by 3.48% in Q3 2020, compared to N402.03 billion recorded in the previous quarter (Q2 2020). It reduced by 20.13% compared to N520.89 billion recorded in the corresponding quarter (Q3) of 2019.
READ: Nigeria's Value Added Tax collection dips slightly in Q1 2019
READ: VAT revenue may have hit 4 year high in 2018
Highlights
Company income tax generated year-to-date sums up to N1.11 trillion as against N1.26 trillion in the comparable period of 2019.
Professional Services including Telecoms generated the highest amount of CIT with N55.52 billion generated, closely followed by Other Manufacturing with N42.03 billion.
Banks & Financial Institutions generated a sum of N24.05 billion.
Mining generated the least, closely followed by Textile and Garment Industry and Local Government Councils with N120.93 million, N167.51 million, and N321.72 million generated respectively.
READ: FBN Holdings Plc posts Profit of N21.9 billion in Q3 2020
Out of the total amount generated in Q3 2020, N244.70 billion was generated as CIT locally, while N70.34 billion was generated as foreign CIT payment. The balance of N100.97 billion was generated as income taxes from other payments.
Automobiles and Assemblies grows CIT by 994%
In terms of sectors with the highest increase in company income tax remittances, the Automobiles and Assemblies sector grew its CIT by 994%, from N81.6 million in Q2 2020 to N892.7 million. It was closely followed by the Gas sector, which grew its CIT by 626% to stand at N4.76 billion from N655.5 million.
READ: FG rejects calls for tax reduction, offers tax relief for donors to intervention funds
On the flip side, transport and haulage services recorded the highest decline in company income tax, as it reduced by 76% to stand at N7.35 billion from N31.1 billion. This is closely followed by Banks and financial institutions, which declined by 51% to stand at N24.1 billion.
READ: Unity Bank Plc posts gross earnings of N11.04 billion in Q3 2020
Bottom line
The rise in company income tax is an indication of the Nigerian government's move to improve the generation of revenue from the fiscal side as against oil exportation. However, the halt in economic activities due to the COVID-19 pandemic contributed to the year-on-year decline in company income tax.