Naspers to invest $89 million in Frontier Car Group.
Internet giant Naspers, recently announced it was investing $89 million in the C stage funding round for Frontier Car Group. Frontier is an online and offline retailer of used cars. 
The investment was made through its early stage investment arm OLX Ventures.
What will the funds be used for?
Frontier will use the proceeds to expand into new markets and enhance cash services for users. Frontier currently has operations in Nigeria, Mexico, Chile, Turkey, Pakistan, and Indonesia.
Will Naspers be lucky this time?
The company's prior attempts at online platforms in Nigeria have not done well.
OLX, an online classified ad agency in February this year announced it was shutting down operations in Nigeria and some other African countries.
Naspers this year divested its stake in Konga, which was acquired by Zinox Technologies.
Prior start ups such as Kalahari, Dealfish and Mocality also had a short lifespan.
Challenges of online operations in Nigeria 
Aside the relatively small market, online businesses in the country have also been hampered by the poor state of infrastructure. Power supply is irregular, and most businesses have to generate theirs. Internet data is also fairly expensive.
Naspers, founded in 1915 is one of the largest internet and entertainment companies in the world. The company is listed on the Johannesburg Stock Exchange, with a secondary listing on the London Stock Exchange. Firms in which Naspers has holdings include Tencent, Flipkart, MultiChoice and DSTV.
Frontier Car Group was founded in April 2016 by Sujay Tyle,  Peter Lindholm and André Kussmann. Other investors in the firm include TPG Growth and Balderton Capital. 
How to access CBN's healthcare grant
The disbursement under the Scheme shall be made to beneficiaries in tranches subject to approved milestones achieved.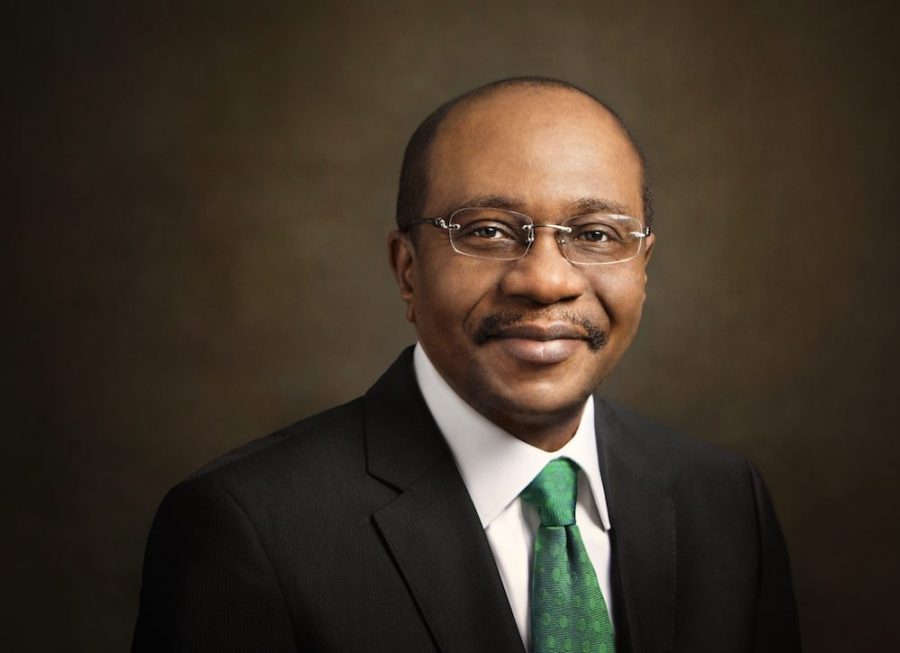 The Central Bank of Nigeria (CBN) has issued the guidelines to its Healthcare Sector Research and Development Intervention Scheme (HSRDIS).
The grant was designed to help strengthen the public healthcare system with innovative financing of research and development (R&D) in new and improved drugs, vaccines and diagnostics of infectious diseases in Nigeria.
This was disclosed by CBN via its site in Saturday and seen by Nairametrics. The guideline stated that the HSRDIS is designed to trigger intense national R&D activities to develop a Nigerian vaccine, drugs and herbal medicines against the spread of COVID-19.
CBN Releases it's Healthcare Research and Development Grant Guidelines to help strengthen the public healthcare system. See website…ow.ly/SLxc50A0Njo

— Central Bank of Nigeria (@cenbank) June 6, 2020
It stated, "It would also curb any other communicable or non-communicable diseases through the provision of grants to biotechnological and pharmaceutical companies, institutions, researchers, and research institutes.
The Scheme is intended to boost domestic manufacturing of critical drugs and vaccines to ensure their sustainable domestic supply and reduce the bulk manufacturing costs of the drugs, herbal medicines and vaccines in Nigeria.
READ MORE: FG to reduce raw materials import by N3trillion
Source of fund
According to the apex bank, the Scheme shall be funded from the Developmental Component of the Micro, Small and Medium Enterprise Development Fund (MSMEDF).
Grant Limit
While Research activities would not access more than N50 million, development/Manufacturing activities will access more than N500.0 million.
CBN emphasised that the disbursement under the Scheme shall be made to beneficiaries in tranches subject to approved milestones achieved.
READ ALSO: Fidson's plan to dominate the pharmaceutical space in the next 10 years
Timeframe
Timeframe given to research activities was not more than two years from the date of release of fund and Development/Manufacturing activities are not more than one (1) year from the date of release of fund.
Who is eligible:
Candidate vaccines undergoing pre-clinical testing or trials shall not be
eligible for consideration under this Scheme.
But candidate vaccines undergoing clinical testing or trials shall be eligible for consideration under the Scheme if considered to have high potential to cross the clinical trial stage and prospects of scale by the Body of Experts (BoE).
It stated, "In applying for the grant, the applicant shall be required to have conducted pre-clinical testing of the candidate drugs, herbal medicines and vaccines, and obtained certification from relevant health authorities for further research and development.
"Special consideration shall be given to candidate drugs, herbal medicines and
vaccines with high scientific merit against emerging infections and contribute to the development of the Nigerian vaccine."
Modalities
The applicant(s) shall submit its application, with relevant documentation of validation from relevant health authorities, trial results, patent registration details (if any) and development timetable to the Body of Experts (BoE).
"The BoE shall evaluate applications and recommend to the CBN. CBN shall review for documentation adequacy and completeness.
"Upon approval, the approved grant sum shall be released to the applicant's
account with any PFI of his/her choice. The beneficiary shall submit periodic progress report on the project to the CBN.
"The CBN shall have proprietary right over all financed R&D outcomes or
products. Equally, licensing protocol for the mass manufacturing of developed
drugs, phytomedicines and vaccines shall be defined by the BoE in accordance with
the World Health Organisation's current Good Manufacturing Practices (cGMP)," it added.
Possibilities of a second wave of COVID-19 infections Limits U.S dollar gains
American dollar ended the week cumulatively lower as the possibilities of the second wave of COVID-19 pandemic limited its upside. 
The American dollar index closed on Friday up at 0.18% to 96.93.
However American dollar ended the week cumulatively lower, for a third straight week, as uncertainty about America's economy limited its upside.
The uncertainties about the economic outlook and the possibilities of a second wave of COVID-19 infections had capped the greenback's gains, Chuck Tomes, portfolio manager at Manulife Asset Management said in an interview with CNBC.
What is the importance of the dollar index?  The American Dollar Index tracks the U.S dollar strength relatively against a bouquet of other major currencies around the world, such as (Japanese yen, Euro, British pounds sterling, Swedish krona, Canadian dollar, Swiss Franc).
(READ MORE: Again, U.S dollar slumps against major currencies, investors become optimistic about global demand)
Nigerians hoping to meet foreign exchange debt or payment obligations, transactions via the U.S dollar to countries like France, United Kingdom, Australia, Germany Japan, would have the need to pay fewer dollars to fulfill such transactions.
"Today you've seen better-than-expected economic data coming out of the U.S. in terms of the jobs numbers.   
"The reaction on the back of that has been expectations of better growth coming out of the U.S. as well as a steepening yield curve, both of which have provided a lift to the dollar." Chuck Tomes added.
READ ALSO: Gold spot prices plunge as U.S releases impressive economic data
However, some currency analysts in a report to CNBC said the good macroeconomic gains recorded on Friday in America might not be repeated soon.
READ ALSO: Bundle Africa launches social payment app
"While this was no doubt a great jobs report, a lot of good news was already priced in. Future estimates and expectations on the economic rebound are likely higher from here and therefore harder to meet or beat," said Matt Miskin, co-chief investment strategist at John Hancock Investment Management. 
NPA to receive shiploads of petroleum products and food items in Lagos port
Among the expected items to be received are frozen fish, base oil, general cargo, bulk salt, bulk clinker, butane gas, bulk wheat and soya beans.
The Nigerian Ports Authority (NPA) will receive 16 ships laden with petroleum products, food items and other goods over the next 14 days.
According to its publication, `Shipping Position,' which was released on Saturday, the receipts of the shipment will last from June 6 through June 20.
According to the publication viewed by NAN, the ships are expected to arrive at the Lagos Port Complex.
Among the expected items to be received are frozen fish, base oil, general cargo, bulk salt, bulk clinker, butane gas, bulk wheat and soya beans.
READ ALSO: NPA and BUA Group dispute to affect 1000 jobs, $500,000 monthly revenue 
The NPA also noted in its publication that 23 ships had arrived the ports, waiting to berth with containers, general cargo and petrol, while 17 other ships were at the ports discharging containers, petrol, butane, bulk fertilizer, bulk wheat, general cargo and frozen fish.
What you should know
When the World Health Organisation declared COVID-19 a pandemic, and several industries started shutting down, the Nigerian government took the decision to leave Nigerian ports operation in line with stipulated guidelines.
This was done to prevent further contraction in the economy, as the economic implications of shutting down the seaports in an import-dependent economy were considered unsavory.
READ ALSO: NPA Decommissioning of Port Harcourt Terminal: We'll vigorously defend, protect our rights – BUA Group
The government decided that, just like the food and healthcare sectors, the ports were to be considered essential too since there was a need to keep a steady import of foods, refined petroleum products, raw materials for the local industries, finished consumer goods and most importantly, drugs for the healthcare system.
Managing Director of the NPA, Hadiza Bala-Usman, also suspended applicable terminal storage fees on consignments for an initial period of 21 days effective 23 March, and agreed to fast-track the clearance of over 1,500 overtime cargoes as part of its efforts to promote ease of business.