This is how much these Tier 1 banks spent on adverts in 2017
Nigerian banks, on the average, spend more on advertising compared to companies in other sectors of the economy. Little wonder Nigeria's Tier 1 banks or FUGAZ, spent a combined sum of ₦35.7 billion on advertising in the full financial year ended December 31st, 2017.
This amount is slightly above ₦31.1 billion, the combined sum the banks spent for the same purpose in 2016.
It should be noted that some companies outside the banking sector such as Unilever, Okomu Oil, and WAPCO spent ₦3.7 billion, ₦540 million, and ₦477 million respectively.
Break down of the advertising costs
Zenith Bank Plc is the highest spender, having recorded ₦8.8 billion as its total costs on adverts for the financial year ended 2017. This is a little less than ₦9.5 billion which the company spent on adverts in 2016. Meanwhile, the company recorded gross earnings of ₦740 billion in 2017 with an annual profit of ₦177 billion.
United Bank for Africa spent ₦7.4 billion against ₦3.6 billion which it spent in 2016. The company earned a total revenue of ₦461 billion, with a profit after tax of ₦78 billion.
Guaranty Trust Bank (GTB) spent a total of ₦7 billion on adverts against ₦7.4 billion which it spent in 2016. In total, GT Bank recorded an annual revenue of ₦419.2 billion, with a profit after tax of ₦170 billion.
First Bank of Nigeria Plc spent ₦6.4 billion on advertising against the ₦6.2 billion it spent for the same purpose in 2016.
In return, it realised ₦595 billion in revenues, and a profit after tax of ₦47.7 billion.
Access Bank Plc spent ₦6 billion in 2017 for adverts. This represents about ₦1.8 billion more than the ₦4.2 billion which the bank had spent in the preceding year. The company recorded a total revenue of ₦459 billion and a profit after tax of ₦61 billion.
Did the costs of adverts affect the banks' performance?
Looking at the companies' financial year reports, it can be seen that asides First Bank and UBA, the companies that spent more on advertising reaped more profits.
Zenith Bank spent the most out of all the other banks and recorded the highest profit of ₦177 billion. This is followed by GTBank which recorded ₦170 billion.
It should, therefore, be stated that in as much as other factors are responsible for each of these companies' profits, their commitment to advertising also played a part.
Advertising and Public Relations are two of the most powerful tools utilised in the business world to communicate brands' benefits and create awareness about new or existing products.
These, in turn, helps companies to either reach newer markets or consolidate on existing ones. In light of this, the importance of advertising and public relations can never be underestimated, as no company can really survive without them.
About Tier 1 banks
Simply defined, tier 1 banks are banks with the strongest financial capabilities. These banks are said to have enough capital to withstand heavy losses without ceasing operations.
In other words, they are the biggest banks by way of assets. In Nigeria, these banks include First Bank, United Bank for Africa, Guarantee Trust Bank, Access Bank, and Zenith Bank; or FUGAZ as we like to call them here at Nairametrics.
For the sake of this piece, the advertising costs of all the banks were compiled. All the figures are contained in these companies' audited financial reports as submitted to the Nigerian Stock Exchange.
In conclusion, Nigeria's Tier 1 banks should consider spending more than they currently do on advertising. This will enable them to reach more market opportunities and position them for more profits. This is important because, even though these banks are already big [with loyal customers], there are always more opportunities which advertising can help unlock.
The previous version of this article erroneously classified the amount spent on advertising in millions instead of in billions of Naira. This has been corrected. 
Thanks to our loyal readers for spotting this. 
ABC Transport to raise N1.4 billion through rights issue
ABC Transport Plc has secured the approval of its shareholders to raise additional capital through a rights issue.
The Board of Directors of ABC Transport Plc has secured the approval of its shareholders to raise additional capital through a rights issue from existing shareholders.
This disclosure was made by the board of ABC Transport in a notification issued by the Company's Secretary, Onyekachukwu C. Chigbo, after announcing shareholders' resolutions at its 27th Annual General Meeting (AGM), held on Friday 27th November 2020.
READ: Prestige Assurance could be a good opportunity if it gets its recapitalization right
According to the information contained in the notification, the rights issue is N1.4billion, which could be raised via the issuance of shares and debt securities as determined by the Directors of the firm.
However, the rights issue is subject to the approval of regulatory authorities.
READ: Another Fidelity Bank Non-Executive Director purchases 1 million shares worth N2.75million
What this means
A rights issue is an invitation to existing shareholders to purchase additional new shares in the company. This type of issue gives existing shareholders the "rights" to purchase new shares at a discount to the market price on a stated future date.
However, shareholders are not obligated to exercise this right.
In this regard, the company may decide to use the additional capital raised from these offerings to existing shareholders to acquire assets, make a take-over, repay debts or save itself from bankruptcy.
This is expected to strengthen the company's balance sheet, free up capital for the management to execute revenue, and profit optimizing projects, plans, and strategies.
READ: International Breweries Plc raises N165 billion, Rights Issue fully subscribed
What you should know
It is important to know that the board decided to raise additional capital after it had secured shareholders' approval to increase the company's authorized share capital from N1billion to N2.5billion by the creation of 3billion additional shares of 50 kobo each, ranking pari-passu in all respects with the existing shares in the Company's equity.
In this regard, clause 6 of the Company's Memorandum of Association and clause 5 of the Articles of Association respectively, will be amended to reflect the increase in the Authorized Share Capital.
This amendment will be done by deleting the words, "the authorized Share Capital of the Company is N1billion divided into 2billion ordinary shares of 50 kobo each," and substituting therewith the words "the authorized Share Capital of the Company is N2.5billion divided into 5billion ordinary shares of 50 kobo each."
READ: Federal High Court directs meeting to consider the transfer of GTBank into a Holding Company
Dangote Cement market capitalization increased by 28% to cross N3 trillion mark in November
Dangote Cement Plc increased market capitalization by 28% to N3.49 trillion at the close of trade on the 30th of November.
The market capitalization of Dangote Cement Plc increased from N2.73 trillion at the open of trade on the 2nd of November 2020, to N3.49 trillion at the close of trade on the 30th of November.
Further checks revealed that the market capitalization of Dangote Cement Plc increased by 28.13% during the period under review.
The drive behind the gains
It is important to note that the increase in Dangote Cement's market capitalization was driven by the renewed buying interests by investors in key Nigerian stocks with huge values and impressive fundamentals.
This hunt for value on the bourse led to a wild increase in the share price and also the market capitalization of key companies on the Nigerian Stock Exchange in the month of November.
(READ MORE: Dangote Cement gains ₦273 billion on NSE since release of its 2020 Q3 report)
However, the renewed buying interest can be attributed to the strong performance which Dangote Cement displayed in the third quarter of 2020, despite the challenging macroeconomic environment.
Given the strategic positioning of the cement producer in the industry,
Dangote cement reached a record high EBITDA margin of 24% in the third quarter of 2020.
Group net profit of N82 billion, which is 135.1% higher than the profit reported by the Group in the third quarter of 2019.
This strong performance made analyst review their models, and also the Group's valuation, this however triggered buying pressures in the shares of Dangote Cement, with its market capitalization increasing by 28.13% in the period under consideration.
What you should know
Market capitalization is the aggregate valuation of a company based on its current share price and the total number of outstanding stocks.
Market capitalization tells how much investors value a company, and gives an idea of what a company is worth on the stock exchange, as well as investors' perception of a company's future prospects.
Unilever announces the completion of its Group legal structure
Unilever PLC has announced the completion of the unification of its Group legal structure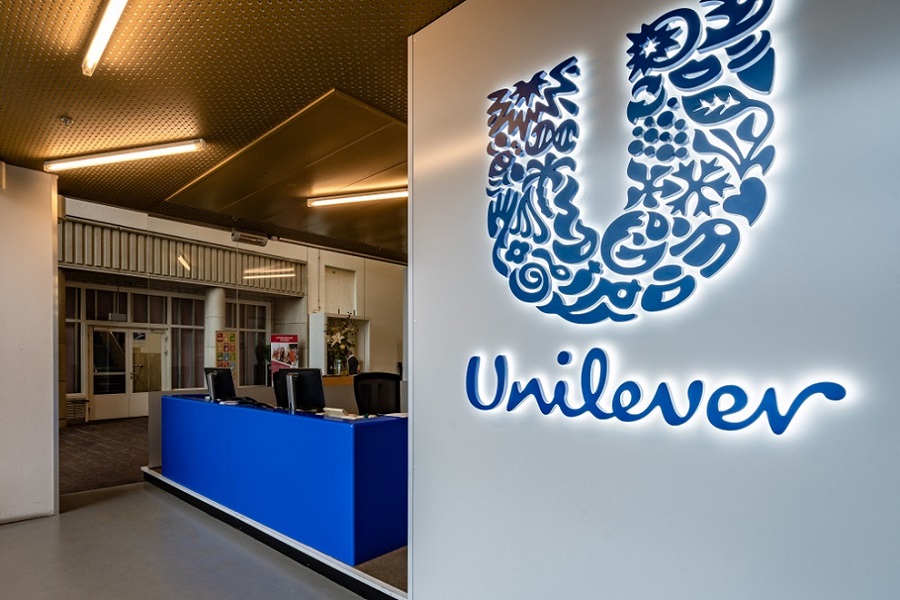 Unilever, the parent company of Unilever Nigeria Plc, has announced the completion of the unification of its Group legal structure under a single parent company, Unilever Plc.
According to the press release issued by the company, from today, 30th November 2020 and for the first time in its history, Unilever now trades with one market capitalisation, one class of shares, and one global pool of liquidity, whilst also maintaining the Group's listings on the Amsterdam, London, and New York stock exchanges.
What they are saying
Nils Andersen, Chairman of Unilever, said: "This is an important day for Unilever and we would like to thank our shareholders for their strong support of our Unification proposals, which gives us greater flexibility for strategic portfolio change, remove complexity, and further improve governance.
"There will be no change to the operations, locations, activities or staffing levels in either the Netherlands or the United Kingdom as a result of Unification. The headquarters of Unilever's Foods & Refreshment Division will continue to be based in Rotterdam and the Home Care and Beauty & Personal Care Divisions will continue to be headquartered in the United Kingdom."
What to expect
This development has no impact on the going concern of Unilever Nigeria Plc, the shareholding structure, as well as the free float shares of the company on NSE, which totals 1,491,985,247 — representing 25.97% of the ordinary shares of the company issued and fully paid for by investors.
(READ MORE: Q1 2020 Unaudited Report: Unilever Nigeria records N13.3 billion revenue) 
However, upon the completion of the unification of the Group's Legal Structure, Unilever overseas under this structure remains in control of the 74.03% ordinary shares of the Nigerian subsidiary.
What you should know
For investors on the London Stock Exchange, Euronext Amsterdam, and the New York Stock Exchange, dealings in new Unilever Plc shares commenced today, as the new Unilever Plc shares will be admitted to the Premium Listing segment of the Official List of the UK Financial Conduct Authority ("FCA") and to trading on the London Stock Exchange's Main Market for listed securities, with the ticker "ULVR".
Unilever Plc shares will also be admitted to listing and to trading on Euronext in Amsterdam under the ticker "UNA" today. It is expected that Unilever Plc ADSs will be admitted to trading on the New York Stock Exchange this afternoon.
Following the issue and allotment of 1,460,713,122 new Unilever Plc shares pursuant to Unification, which represent 55.56% of the total number of Plc shares, Unilever Plc's total issued ordinary share capital today consists of 2,629,243,772 ordinary shares of 3 1/9 pence each.
As part of Unification, Unilever NV ceased to exist yesterday, 29 November 2020, which means there has been no dealings and there will be no further dealings in any Unilever NV securities (including Unilever NV shares on Euronext in Amsterdam).