Top 10 lucrative livestock businesses in Nigeria
The year 2018 is opening up with a lot of business opportunities no one should miss. The agricultural sector especially holds great promises for businesses. Why agriculture? We are humans born with the basic need to feed. Our food happens to be crops or livestock; components of agriculture. To top it off Nigeria is blessed with spacious and fertile land for all kinds of farming; livestock farming or crop farming.
People tend to turn their back on agriculture because at one point it was seen as a menial job meant for the poor. That is apparently no more the case as we can see in the lives of former Nigerian president, Olusegun Obasanjo and business magnate, Alhaji Atiku Dangote.
If you've decided to venture into life stock farming for the 2018 business year, below is a list of the most lucrative ones you should consider.
Poultry
Despite the many scares that poultry farming has received (chicken flu), poultry products still happen to remain one of the most demanded livestock product. even better, the sudden need for people to cut down on calories have given rise to more consumption on poultry products since a lot of weight watchers have switched to high protein diets (ketogenic lifestyle).
Poultry farming extends to rearing of chicken, turkey, quail, guinea fowl, and the production of eggs, feeds and such. The business does not require much in terms of capital (depending on what scale you choose to run) and the returns are huge. Additionally, it doesn't take long to start getting returns since reproduction and growth rate is rapid.
Cattle
Cattle farming although capital and labor intensive, is very profitable. You could go into cattle breeding, dairy farming, fertilizer production, leather production and of course, beef production. The possibilities are limitless. The major challenge for this line of business remains land and resources.
Fish
The market for fish in Nigeria right now is incredibly high. This is an ample opportunity to make money. Fish farming (whether salt water fish or fresh water fish) is not capital intensive and like poultry farming does not take long to yield profit as growth and reproduction rate is also high.
Goat
Goat farming is yet another livestock business you could explore. It would be even more lucrative if you're in the south or east as these areas still depend hugely on northerners for goat meat and other products.
Snail
Snail farming is yet another business that has become even more lucrative due to the sudden weight loss craze that seems to have overtaken the country. People now opt for white meat instead of red hence the huge market opening for snail farming. An added advantage is that it requires little space as well as little capital for startup.
Sheep
If patience isn't one of your strong points, I'd advice against going into sheep farming as it requires a lot of patience and solid knowledge about sheep and its cycles to succeed. It however, is a lucrative and profitable business.
Piggery
Aside the capital and labour intensive nature of running a piggery, a lot of people would prefer not to based on their religion or simply disgust for the creature; pig. If you look beyond all that, you could make it big in piggery since there's very little competition.
Rabbit
Rearing rabbits requires little space and can be set up everywhere. It also requires little in the way of capital but garners much profit.
Shrimp and  10) Crab
This is one area of livestock farming that has fewer people in production than the market demand. Venturing into these businesses could prove to be successful and lucrative,
Livestock farming is producing millionaires everyday even while you're considering which area to venture into. Make up your mind real quick and reap the benefits.
TLG Capital and Fidelity Bank to invest $20 million on Nigerian SMEs
TLG Capital announced that it would be investing with Fidelity Bank Plc amount to the tune of $20 million on SMEs in Nigeria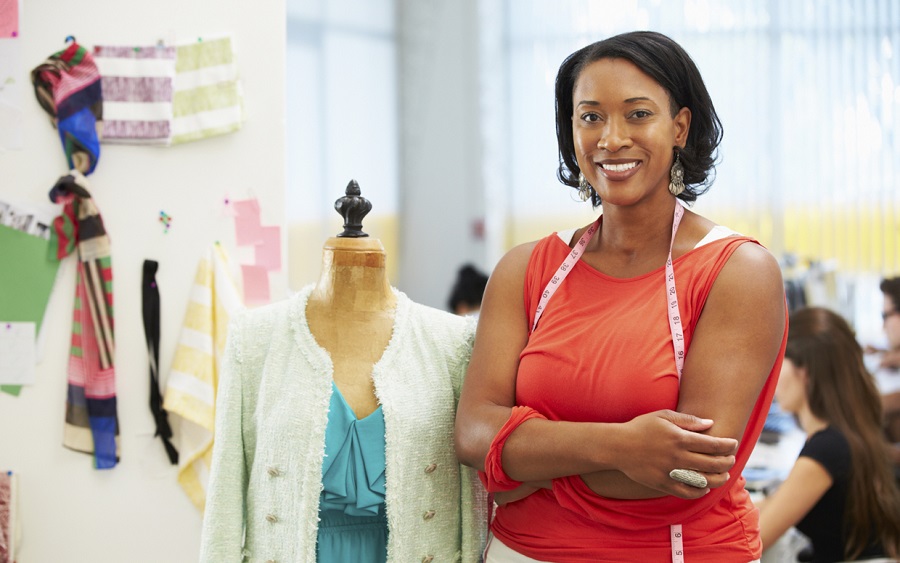 Private Equity firm, TLG Capital has announced that it would be investing together with Fidelity Bank Plc, an amount to the tune of $20 million on SMEs in Nigeria.
The funds will be channelled through TLG's Africa Growth Impact Fund (ADIF), towards the development of SMEs in the country. Notably, the fund will be directed to SMEs that are focused on healthcare, education, consumer sectors, amongst others.
This new investment is in line with the bank's move to provide innovative funding options and other forms of relevant support to entrepreneurs in the country.
READ: Investors react to Fidelity's bond listing, as it gains N1.74 billion
What you need to know
Fidelity Bank Plc is a commercial bank in Nigeria with over 5 million customers, serviced across its 250 business offices and other digital banking channels.
According to information from the website of TLG Capital, a total of $303 million loans was still outstanding to SMEs and the unbanked through its portfolio companies.
READ: Bank sell-off triggers bearish move in the S&P 500 index 
Why this matters
This new investment will come as good news to SMEs and other entrepreneurs in the country, especially those seeking to obtain loans in the listed sectors.
FG to set up micro, small and medium enterprises in 774 LGAs
The FG has disclosed plans to establish micro-enterprises in the 774 Local Government Areas (LGA) across the country.
The Federal Government has said that it plans to establish micro-enterprises in the 774 Local Government Areas (LGAs) across the country to help create jobs and ensure improvement in the well-being of the local populace.
This disclosure was made by the Minister of Special Duties and Inter-Governmental Affairs, Dr George Akume, at the Association of Local Governments of Nigeria (ALGON) General Assembly with the Theme: Strategic Positioning for the Future: A New Era, on Wednesday in Abuja.
Akume, who was represented by the Deputy Director, Office of the Minister, Mr Simon Tyungu, said that the establishment of the micro-enterprises was conceived to cushion the effect of the current economic situation.
READ: Why e-commerce platforms are struggling to capture Nigerian population
What the Minister for Special Duties and Inter-Governmental Affairs is saying
Akume said, "As a ministry, we have proposed the establishment of Micro, Small and Medium enterprises in the 774 local governments in Nigeria based on economic corridors. We believe that this will create jobs and ensure improvement in the well-being of the local populace.''
Akume also applauded the role played by ALGON during the COVID-19 pandemic in bringing relief to the people at the grassroots despite their limited resources.
The Minister said, "The administration of President Muhammadu Buhari has taken some bold steps to reposition the local government administration such as granting of local government autonomy and enforcement of democratically-elected local government councils by the states."
READ: EdTech startup Kabakoo receives funding from Zoom, launches first no-code training in Africa
"This is a clear demonstration of political will by Mr President. The COVID-19 pandemic that has ravaged the entire country in 2020 was felt more in our local communities. The leadership of ALGON contributed in no small measure, particularly on stimulus packages and advocacy, notwithstanding your financial limitations,'' he said.
The minister said the Federal Government recognized the fact that people could be reached through the local government area councils and then put some measures in place.
Going further he said, "The Federal Government in its wisdom then realised that the local government area councils are the veritable vessels through which the dividend of democracy will reach the vulnerable indigent citizens.
"Mr President (of ALGON), I urge you to take advantage of this initiative and key into President Muhammadu Buhari's resolve to lead 100 million Nigerians out of poverty in the next 10 years. The Federal Government is favourably disposed to attaining this developmental goal.''
READ: FG earns N28.6 trillion from VAT, others 
Speaking at the occasion, the ALGON National President, Dr Kolade Alabi, said that ALGON's general assembly seeks devolution of powers, both financial and administrative, with concomitant fiscal devolution. He said that this is in addition to the request for complete autonomy for local government area councils for effective administration and service delivery to the people noting that such would require the review of the 1999 constitution as relates to local government administration and uniform tenure of the 4-year term for local government administration among others.
What this means
The establishment of such micro-enterprises by the Federal Government will create jobs especially among the unemployed youths and help to boost the economy. This is as the nation tries to recover from the impact of the coronavirus pandemic on the economy, businesses and households.
Nairametrics | Company Earnings
Access our Live Feed portal for the latest company earnings as they drop.