Linda Ikeji: how she makes money from blogging and future projects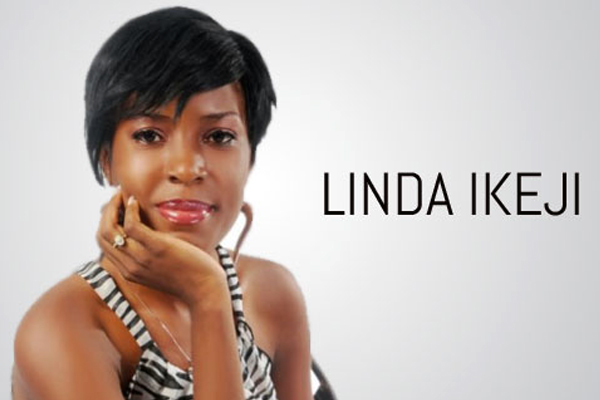 Blogging is one business that you can do with little to zero overhead cost. It is one of the most lucrative businesses in Nigeria today. Every day, people find reasons to be online; it could be to catch up on politics or celebrity gossip or to get information on diverse topics. The fact is the traffic on the internet is heavy. This makes blogging lucrative. It has not always been as lucrative but with the incline of the world towards technology, blogging has fast become a well paying business.
A lot of people still doubt the source of Linda Ikeji's wealth. They are of the opinion that it couldn't have been blogging that made her as wealthy as she is today. Here are some reasons she was able to hit it big;
Passion
Did you know that Linda started blogging not for work but as a hobby? She loves writing. It is almost impossible to fail at something you have passion for; that passion drives you to success. When you are passionate about a job, you find it hard to say no regardless of the risk involved. You begin to see your work as a lifestyle rather than as a chore.
Ikeji realized that there was a need for juicy information even if at that time people frowned at writers. Writing was seen as a synonym for laziness. Today, the same 'laziness' is raking in an estimate of about N5 – N30 million monthly. Regardless, she broke out of the fold, embracing new idea as she went. Innovation and invention seem to have taken the back seat in our world today. People are afraid of change. Dare to think out of the box.
Bloggers today are faced with the difficulty of developing intriguing content. They go into blogging without having mapped out a plan for the content they intend to deliver and this is the reason why most of them don't succeed at it. Linda from the time she became an active blogger in 2007, made sure her content was such that could hold the attention of the crowd at large. To be successful in the 'blogging market', you ought to have content and channel that content to a particular target. Ask yourself; what am I writing about? Who is my target audience? What is the best approach to getting the attention of my target audience?
Every blogger should be willing to take risks within reason. Throw in a dash of controversial topics here and there without being condescending towards anyone in particular. We've all heard of various controversial issues Linda discussed in her blog which almost ran her out of business but in the end gave her blog more traffic than ever. Controversial posts which she has handled include the 'Save Mayowa Campaign'; controversial publications about Doyin Okupe, Richard Mofe Damijo, Tonto Dike and Wizkid. While controversial topics attract traffic, they are also borderline defamatory so you should draw the line between controversy and defamation.
The money comes from the adverts she runs for top companies and entertainment business outfits. Picture this; leader board (header) are two in number and worth N950, 000 each making N1, 900,000 every month. Sidebar ads (top) which are also two in number amount to N1, 000,000 a month. Sidebar ads (all site wide) are 30 in number, each worth N400, 000 amounting to N12, 000,000 monthly. Page branding is worth N1, 600,000 monthly. There are two sponsored posts their worth both amounting to N3, 000,000 monthly. All these amount to at N19.5million from adverts alone.
The heavy traffic on her blog is not to be ignored either as the blog attracts a range of 1,500,000 visits from over 180 countries daily. This in itself brings in much more money such that it is safe to say that Linda makes about N30million monthly from blogging. Her future plans include a TV station which is already set to go pending the certification she needs to get it up and running. on her birthday recently she posted on Instagram "Growing up I wanted to be a reporter or TV presenter…now I employ reporters and TV presenters…Instead of working at a TV station…I am about to own one. God has a way of doing his thing. Just trust Him and never depart from Him as you go on your journey. And remember, you just can't beat the person who never gives up."
The success of this TV station will mean more job opportunities for the unemployed masses over the country and a better economy in the long run. However, despite the success of her blog, questions still remain about the transitioning process from being a blog to a full blown media outfit. While there are success stories such as Bisi Olatilo, there are also botched up projects. Thus, while the employment that the media outfit will generate is commendable, what will be more commendable is having and implementing a plan that will ensure that these people still have a job in the next few years.
Another dicey point remains how she plans to handle the respective business entities. Do the blog and the television station remain separate or does she merge them into one outfit. Answers to these questions will be tricky especially in the initial, capital-intensive stages of the television project. Will combining them impact on the financial performance of the blog? If they remain separate entities, can she continually fund the television project from personal funds? And for how long if she can?
As an astute business lady, it is expected that Linda Ikeji would have considered these issues before arriving at this point. How well she's able to successfully implement the solutions is what remains to be seen. Whatever the case, though, Linda will remain in the record books as one of Nigeria's most successful bloggers.
How to register for FG's N75 billion MSME survival funds
FG released guidelines to access the N75 billion MSME Survival Fund.
The Federal Government (FG) has released the guidelines to access the N75 billion Micro, Small and Medium Enterprises (MSME) Survival Fund and Support Initiatives, which took effect from September 21, 2020.
The scheme, which is the core of the N2.3 trillion stimulus package of the Nigerian Economic Sustainability Plan includes the N60 billion MSMEs Survival Fund and the N15 billion Guaranteed Offtake Schemes.
This disclosure was made in an official statement by the Federal Government through a series of tweet posts on its official Twitter handle.
READ: FG to provide financial support for 1.7 million businesses, individuals in next 3 months
The statement from FG read, "As the portal for the registration of prospective beneficiaries of Survival Fund opens, interested Nigerians in the Payroll Support Scheme are to note that the site will be open from 10 pm Monday, September 21, 2020."
The statement says that the registration for the payroll support will start with the educational institutions at 10 pm Monday, September 21, 2020, and will be followed by businesses in the hospitality industry by 12am Friday, September 25, 2020.
The portal will also open for other categories of small businesses from 12am, Monday, September 28, 2020. It should be noted that the scheduling of the registration for prospective beneficiaries is to ensure that the process is seamless and hitch-free. The registration of every sector is to continue until Thursday, October 15, 2020.
READ: FG to save N1 trillion annually from petrol subsidy removal
To register for this initiative, the Federal Government has also provided a portal for entry. Potential beneficiaries are advised to log on to https://survivalfund.ng to complete their registration.
As part of the registration process, the beneficiaries are expected to provide personal registration details, activate their account, register their organization after they have successfully activated their account.
Corporate Affairs Commission (CAC) Number, Bank Verification Number (BVN), SMEDAN Number, a Tax ID (optional) and the organization's bank account details will be needed.
Completing the Payroll Support Registration, beneficiaries' first name, last name, email, mobile number and Password will be required. Also, their Date of Birth, residential address and residential Local Government Area will also be provided.
READ: FG releases new details on MSMEs support scheme, budgets N200 billion for loans
These 2 MSMEs initiatives namely MSMEs Survival Fund with payroll support track and the Guaranteed Offtake Scheme were introduced by the FG as part of the efforts to support businesses overcome challenges posed by the Covid-19 pandemic.
The MSMEs Survival Fund scheme is a conditional grant to support vulnerable micro and small enterprises in meeting their payroll obligations and safeguard jobs in the MSMEs sector. The scheme is expected to save at least 1.3 million jobs across the country and specifically impact on over 35,000 individuals per state.
READ: Nigeria's external reserves up by 7% in 21 days, currency speculators to lose over N10 billion 
The scheme will be implemented over an initial period of 3 months and is targeted at employees of MSMEs and self-employed individuals with 45% for female business participation and 5% for special needs participation
The Guaranteed Off Take Stimulus Scheme is expected to perfect and sustain the income of vulnerable micro and small enterprises from the economic disruptions of the Covid-19 pandemic through the implementation of various initiatives aimed at boosting the production capacities of small businesses as well as the provision of grants.
The duration is also for an initial period of 3 months and is targeted at micro and small businesses registered in Nigeria.
REGISTRATION SCHEDULE:

Registration for #PayrollSupport will start with educational institutions at 10pm on Monday Sept 21, 2020, and will be followed by businesses in the hospitality industry on Friday September 25 beginning from 12am.

— Government of Nigeria (@NigeriaGov) September 21, 2020
FG to provide financial support for 1.7 million businesses, individuals in next 3 months
FG had announced specific programmes aimed at cushioning the impact of COVID-19 on MSME businesses.
The Federal Government has announced plans to provide financial support for 1.7 million businesses and individuals across the country within the next 3 months.
This disclosure was made by the Minister of State for industry, Trade and Investment, Ambassador Mariam Katagum, at the virtual commissioning of the Fashion Cluster Shared Facility for Micro, Small, and Medium Enterprises (MSMEs) tagged, Eko Fashion Hub, in Lagos.
Katagum disclosed that the initiative is borne out of the Federal Government's continued commitment to helping cushion the devastating impact of the coronavirus pandemic on the economy by saving existing jobs and creating new job opportunities.
READ: FG releases new details on MSMEs support scheme, budgets N200 billion for loans
The minister said that President Muhammadu Buhari's administration, through the Economic Sustainability Committee, had announced specific programmes aimed at cushioning the impact of COVID-19 on MSME businesses.
She said, "The Federal Government is fully committed to empowering Nigerians; more so in the face of the COVID-19 Pandemic. In this regard, the government, through the Economic Sustainability Committee had announced specific programmes aimed at cushioning the impact of COVID-19 on MSME businesses.
"These programmes include among others, the N75 billion MSME Survival Fund and Guaranteed Off-take Schemes of which I have the honour to chair the Steering Committee for the effective implementation of the projects.
READ: NNPC reveals survival strategies to cope with the oil sector downturn and new normal
"The project, which will run for an initial period of three months, is targeting 1.7million entities and individuals and has provisions for 45 per cent female-owned businesses and five per cent for those with special needs. The registration portal for the schemes is set to open on Monday 21st September 2020 and I urge you all to take full advantage of the schemes.''
The Nigerian Economic Sustainability Plan which was produced by a committee headed by the Vice President, Yemi Osinbajo, is a response to the health and economic challenges which foisted on the country by the outbreak of the novel coronavirus pandemic.
READ: FG to save N1 trillion annually from petrol subsidy removal
Aside from developing robust monetary policies and fiscal measures to enhance oil and non-oil government revenues and reduce non-essential spending, the plan also includes a N2.3 trillion stimulus package for the economy.
Katagum said that the schemes were at the core of the N2.3 trillion stimulus package being implemented by the Federal Government. She said that the commissioning of shared facilities was also expected to provide succour and relief to the teeming micro-businesses in need of space and infrastructural support
NSE, IFC promote participation of women-owned and run SMEs under the Nigeria2Equal programme
The NSE and IFC hosted the webinar to review support for women-owned businesses.
As the COVID-19 pandemic continues to disrupt economic activities all over the world, the informal sector (specifically small and medium enterprises, SMEs), have been at the centre of the crisis.
In view of the strong representation of female entrepreneurs within the SMEs space, The Nigerian Stock Exchange (NSE) hosted a webinar in collaboration with the International Finance Corporation to address the theme, Supporting SMEs and Women-Owned Businesses in Corporate Value Chains.
Speaking at the webinar, the Divisional Head, Shared Services, NSE, Bola Adeeko noted, "Entrepreneurs in Nigeria face significant challenges in accessing finance to sustain or expand their businesses. With the high level of female participation in entrepreneurship (OECD in 2019 puts female participation at 58% compared to male's 45% male), experts anticipate that the COVID-19 crisis will hinder the progress made in advancing women's entrepreneurship in Nigeria.
"To this end, we are pleased to have brought together an expert panel of discussants who have made an indisputable business case for gender-inclusive practices in corporate value chains and highlighted strategies for improving the participation of women owned and run SMEs."
Looking at the current SMEs landscape, the Executive Director, Fate Foundation, Adenike Adeyemi indicated that, "When we look at the micro segment, we see that the number of women-owned businesses is equal to men-owned businesses.
"However, as we move on to the SMEs segment, we see a drop in female participation to less than 25% which suggests that women are either dropping off or not growing as quickly as their male counterparts."
In identifying some of the constraints female entrepreneurs face, Nigeria Country Director, WeConnect International, Yeshua Russel said, "While it is imperative that concerted efforts are made to link women to the value chains of large corporations in order to empower them, there are barriers that must be addressed which include inadequate technical capacity; low level of collaboration among women-owned businesses; and lack of access to finance.
"Consequently, we need to create more structures and systems that can educate and incorporate women to raise their level and quality of participation."
The Director, Corporate Affairs and Sustainable Business, Ghana and Nigeria, Unilever, Soromidayo George further expounded on this saying, "From our experience with Ebola and other epidemics, the economic impacts of a health crisis will have a disproportionate impact on women which will widen the gender inequality gap.
"This is particularly attributable to the harmful social norms that limit the expectations of what women can and should do especially along familial and business spectrums. We must, therefore, articulate organised ways to tackle these expectations and lay the right building blocks to achieve gender equality."
All the panelists during the session agreed on the fundamental needs of businesses, particularly women-owned businesses as articulated by Executive Director, Business Banking, Access Bank, Ayodele Olojede.
She noted that, "In building and nurturing women-owned businesses, it is important to adopt a holistic approach that focuses on the four fundamentals of finance, information, market and technology."
Taking this a step further, the Director, Enterprise Development Centre, Lagos Business School. Peter Bankole emphasized, "Capacity building must go beyond training in the development of women-owned businesses. Women are fast and adaptive learners but must also be given the support of mentoring and hand-holding to reach their highest potential."
In closing out the event, the Head, Corporate Communications, NSE, Olumide Orojimi emphasised the need to continue the conversation beyond the webinar.
He said, "Bridging the gender inequality gap is a journey and it is one we must all contribute to actively. We at the NSE are proud of our efforts at advancing female participation within our operations and our ecosystem and our collaboration with IFC is one of the efforts we are truly proud of."
It would be recalled that The Nigeria2Equal initiative was kicked-off in May with a webinar that explored the gender implications of COVID-19 for women as employees.
The conversations that ensued during that webinar highlighted the differential socioeconomic impacts of the COVID-19 pandemic on men and women, with women predicted to face more negative impacts.