Personal Financial Lessons We Can All Take From Governor Peter Obi Speech
If only Government can live on a budget like we do.
Not everyone can govern a state, let alone have the courage to go against the existing norms to show frugality & resourcefulness in managing the affairs of a state, putting key projects and systems in place as well as leaving quiet a handful resources for one's successor.
With the realities of recession starring in our faces, I believe there are key personal financial lessons we can abstract both directly and indirectly from our proud Governors' speech. He did show an ingenious understanding of money and it's nature.
Here are few of such lessons; you can always add yours;
It is foolish to allow your expected expenditure exceeds your expected revenue, except capital expenditure far exceeds recurrent expenditure for the period concern.
Borrowing can sometimes be cool, what you are borrowing for is what counts.
Spend for growth; in other words, have systems in place that increases your net asset or net worth directly or indirectly. Investment in capital projects such as building a house, buying accruing assets, opening businesses, making sound investment decisions, increasing savings comes in here
Net asset is the real deal. What do you think you are worth now?
Never borrow to feed your lifestyle, even if you have streams of revenue to fall back on
Every extra penny can be put to a valuable use
Know what is taking your funds. For some people its just call credit, for me this is ok if it brings revenue or make provision for revenue to come in
Cut re-current expenditures when they are killing your capital projects
Don't make unnecessary noise about your spending or keep company that makes you spend more if there are no correlation in value whether monetary or not.
There would always be emergencies, have a system in place to handle that
It is not about buying items, it's about getting value when your money exchanges hands.
Deal with the waste or rather wasters of fund,
You are responsible for changing your financial status, like Gov. Obi to Anambra, you are the Gov. of your own affairs.
Changing your financial status can affect your family and relationships greatly.
Clearly understand your inflows & outflows; not every person keeps or makes a personal budget, but to be able to keep the inflows better than the outflows, there is a need to regularly do a financial check.
It is foolish to try to impress people with your financial spending because when you are broke, they will really be impressed
Some people have already endorsed our Gov. Peter Obi as a potential presidential candidate. On a final note, everyone knows what cool money can do, especially in this material age, but who you are determines what you do with the resources you have or can access.
Exchange rate falls again at NAFEX window as #EndSARS protests escalates
The Naira depreciated against the dollar at the Investors and Exporters (I&E) window closing at N386/$1.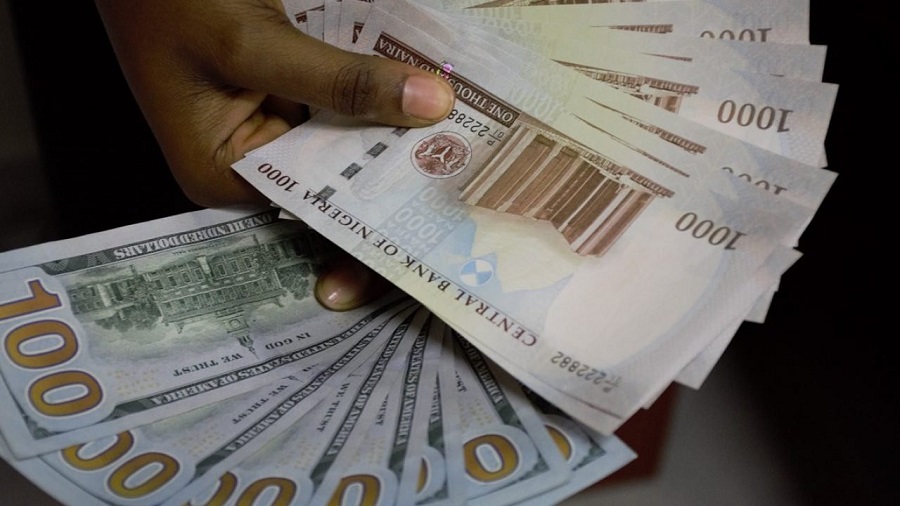 Nigeria's exchange rate at the NAFEX window depreciated against the dollar to close at N386/$1 during intraday trading on Monday, October 19.
Also, the naira remained stable against the dollar, closing at N462/$1 at the parallel market on Monday, October 19, 2020, as the protest against the special anti-robbery unit (SARS) and police brutality by the Nigerian youth escalates with its impact on business activities across the country
Parallel market: According to information from Abokifx, a prominent FX tracking website, at the black market where forex is traded unofficially, the Naira remained stable against the dollar to close at N462/$1 on Monday. This was the same rate that it exchanged for on Friday, October 16.
Current developments
The local currency had strengthened by about 7.8% within the one week in September at the black market, as the CBN introduced some measures targeted at exporters and importers, in order to try to boost the supply of dollars in the foreign exchange market, and reduce the high demand for forex by traders. The measure
The CBN has sold over $500 million to BDCs since they resumed forex sales on Monday, September 7, 2020. This was expected to inject more liquidity to the retail end of the foreign exchange market and discourage hoarding and speculation.
However, the exchange rate against the dollar has remained volatile after the initial gains made, following the CBN's resumption of sales of dollars to the BDCs.
The President of the Association of Bureau De Change Operators, Aminu Gwadebe, said he expects the impact of the extra liquidity in the market to be gradual.
Despite the drop in speculative buying of foreign exchange, the huge demand backlog by manufacturers and foreign investors still puts pressure and creates a volatile situation in the foreign exchange market.
NAFEX: The Naira depreciated against the dollar at the Investors and Exporters (I&E) window on Monday, closing at N386/$1.
This represents a 17 kobo drop when compared with the N385.83/$1 that it exchanged for on Friday, October 16.
The opening indicative rate was N386 to a dollar on Monday. This represents a 38 kobo gain when compared to the N386.38 that was recorded on Friday.
The N392.30 to a dollar is the highest rate during intraday trading before closing at N386. It also sold for as low as N380/$1 during intraday trading.
Forex turnover: Forex turnover at the Investor and Exporters (I&E) window declined by 3.6% on Monday, October 16, 2020.
According to the data tracked by Nairametrics from FMDQ, forex turnover dropped from $125.40 million on Friday, October 16, 2020, to $120.93 million on Monday, October 19, 2020.
The CBN is still struggling to clear the backlog of foreign exchange demand, especially by foreign investors wishing to repatriate back their funds.
The drop in forex supply after the huge increase 2 trading days ago reinforces the volatility of the foreign exchange market. The supply of dollars has been on a decline for months due to low oil prices and the absence of foreign capital inflow into the country.
As part of the measure to check forex abuse and check illegal transactions, the CBN last month directed the freezing of accounts of about 38 companies.
The average daily forex sale for last week was about $169.93 million, which represents a huge increase from the $34.5 million that was recorded the previous week.
Total forex trading at the NAFEX window in the month of August was about $857 million, compared to $937 million in July.
The exchange rate is still being affected by low oil prices, dollar scarcity, a backlog of forex demand and a shaky economy that has been hit by the coronavirus pandemic.
According to Reuters, currency traders said that the naira is expected to be stable this week as banks limit foreign exchange transactions by both firms and individual buyers on the unofficial black market to curb speculation.
#EndSARS: Government should be given the chance to implement the demanded reforms – Tinubu
Tinubu has called on #EndSARS protesters to give the government time to implement their demands.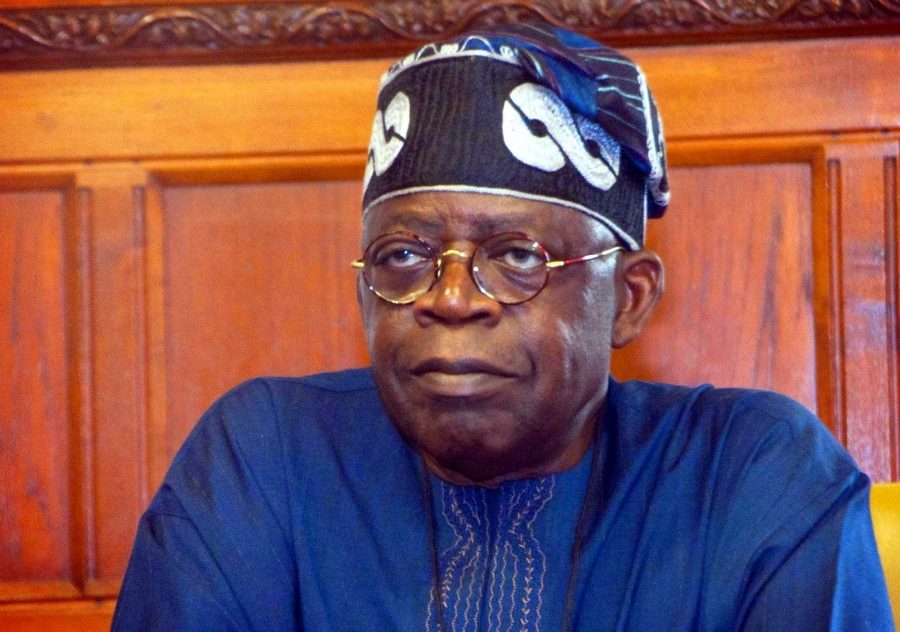 The former Governor of Lagos State and National Leader of the All Progressive Congress (APC), Bola Ahmed Tinubu, has said that the Federal Government must be given a chance to implement the police reforms demanded by #EndSARS protesters.
He also commended President Muhammadu Buhari for not only scrapping the Special Anti-Robbery Squad (SARS) unit but also accepting the protesters' 5-point demand.
Tinubu disclosed this in the early hours of Tuesday morning via a tweet thread. This comes after the Lagos State Government inaugurated an 8-man Judicial Panel of Inquiry and Restitution to investigate cases of police brutality in the state.
'#ENDSARS PROTESTS – THE REMEDY FOR NATIONAL MALADIES IS MORE, NOT LESS, DEMOCRACY'

— Bola Ahmed Tinubu (@AsiwajuTinubu) October 19, 2020
Backstory
Nairametrics had earlier reported that the National Leader of the APC had denied sponsoring the #EndSARS protests that have rocked the country in the last ten days. He reiterated that he could not have sponsored a protest that is affecting the economy of his state, Lagos.
"For the past twelve days, our country has witnessed massive protests by youths in different cities, which were ignited by widespread disenchantment with the gross human rights abuses including torture, extortion, harassment, intimidation, and even extra-judicial killings of Nigerians by members of the disbanded Special Anti-robbery Squad (SARS)," Tinubu tweeted.
He added that the demand for police reforms aligned with Nigeria's anthem in building a nation where peace and justice reigns.
"Justice, as one of our greatest writers, has memorably noted, is 'the first condition of humanity'.
"A society where those who are paid from the public purse to protect the lives and property of the people become themselves threats to the liberty, safety, and dignity of the people; where human life is difficult to distinguish from the Thomas Hobbes 'State of Nature – 'solitary, poor, nasty and brutish', is not one fit for free and decent people to live in. Such impunity and lawlessness are incompatible with the values and tenets of a democratic society governed by the supremacy of the rule of law."
Tinubu said that a society that deals with challenges of injustice, corruption, and dictatorship will be forced to respond with resistance and struggle for emancipation.
"The result is the triumph of justice over injustice, liberty over tyranny, and right over wrong; thus, enabling the society to be elevated to a higher level of good, accountable, responsible, and responsive governance,"
He said that justice triumphing over injustice was the process that ended historical ills like colonialism, apartheid, tyranny, and misrule; and Nigeria's current democracy was "borne of struggle in response to the challenge of military dictatorship."
Tinubu also said that brutality caused by SARS was a challenge that the youth responded positively to, which became a catalyst for reforms. However, he urged the youth to give the Presidency time to implement the reforms as it couldn't be done instantaneously.
"The impunity of SARS was thus a challenge that the youth have responded positively and courageously to and has triggered the commencement of the fundamental reform of the country's policing system.
"The protesters must admit that the President Buhari administration has acted with commendable dispatch by not only scrapping SARS, but also accepting the five-point demand that triggered the protests. This shows a laudable sensitivity to the grievances of the youths.
"It is only fair that the government must be given the chance to implement the reforms demanded by the protesters. This can certainly not be done instantaneously by the waving of a magic wand," he stated.
He commended religious leaders for their actions this period and appealed to call off the protests for peace to reign.
"Finally, I also strongly appeal to the protesters – you have made your point. The government has made its commitment to you. Please, please and please, call off the protests. Give the government a chance to implement your demands."
Reason why Airtel Nigeria credited subscribers with free airtime
Airtel Nigeria has disclosed why it credited its subscribers with N1,000 airtime.
Airtel Nigeria has disclosed that it credited its subscribers with N1,000 airtime and data as compensation for service disruptions on its network on Friday, October 16, 2020.
This was contained in messages sent by the network provider to its subscribers, informing them that the airtime and free data were compensation for service disruptions.
There had been social media reports that Airtel Nigeria was crediting its subscribers with free N1,000 airtime. While many of the subscribers did not know the reason for the unusual gesture by the network provider, they claimed it was a cyberattack by 'Anonymous' hackers after it had asked Airtel Nigeria subscribers to check their balance for N1,000 airtime.
Some others claimed that the free airtime was a giveaway to support the ongoing #EndSARS campaign in the country.
The message from Airtel states, "Dear customer, we apologise for the recent service disruption experienced on October 16. Normal service has been restored and your line will be credited with five minutes of on-net calls and 100MB of data both valid for one day."
This is in line with the compensation policy of the Nigerian Communications Commission (NCC) for the industry.
A spate of hacks claimed to have been executed by an "Anonymous" hacker group had sparked rumours of bank accounts and Pay TV hacks on social media. Even some Federal Government agencies were not spared of the alleged hack by this same group.
On Sunday when MultiChoice's customers found that restriction had been lifted on all channels on DStv and Gotv, they attributed it to cyberattacks perpetrated by 'Anonymous'.
However, a representative of the company said the Pay-TV company was upgrading its system and had informed its subscribers via text messages last week.
Nairametrics had earlier reported that Airtel Nigeria had denied giving out free N1,000 credit to its subscribers. This follows the claim by the telecom firm's subscribers on Twitter of being credited with N1,000 airtime after Anonymous hacker asked them to check their balance.