Bulk Electricity Trader Engages Deloitte To Review Operations
The Nigerian Bulk Electricity Trading Company (NBET) Plc has engaged a consulting firm, Deloitte Nigeria, to review its organizational operations to factor realities in the privatized power sector.
Managing Director of NBET, Mr Rumundaka Wonodi who disclosed this yesterday while receiving a delegation from Deloitte Nigeria yesterday at its office in Abuja said, "The industry (power) is opening up, and capacity building is important, working with firms to better understand our business is important."
Although Wonodi said there was an approved structure in place when the Bulk Trader was established, he maintained that the realities of ensuring a consistent market process between the privatized Generation companies (Gencos) and the Distribution companies (Discos) calls for the review to take in clear targets and organizational roles.
Ecobank Transnational to hold AGM by proxies on June 30th
Due to the ravaging Coronavirus pandemic, ETI said the AGM will be held by proxies.
Ecobank Transnational Incorporated (ETI) has announced the date and venue of its 32nd Annual General Meeting (AGM). According to a disclosure that was sent to the Nigerian Stock Exchange, the company's AGM and an Extraordinary Meeting are scheduled to hold on June 30th, 2020, at Eko Hotels and Suites in Victoria Island, Lagos.
Due to the ravaging Coronavirus pandemic, ETI said the AGM will be held by proxies. The proxy AGM is expected to enable the Pan-African financial institution to abide by the directives issued by governments and agencies regarding COVID-19 and how to contain its spread.
"As a responsible corporate citizen, ETI intends to strictly comply with this restriction in addition to other applicable health and safety measures. Accordingly, attendance at this year's General Meetings shall be mainly by proxies in accordance with the Articles of Association of the Company and applicable law," a statement by the company said.
To this end, shareholders have been advised to select any of the company's top executives (including the Chairman, Emmanuel Ikazoboh, and the MD of Ecobank Nigeria, Patrick Akinwuntan) to represent and vote on their behalf during the AGM. Proxy forms may be downloaded from the company's website, filled, and submitted in advance.
READ ALSO: NSE commemorates FBNQuest Merchant Bank's N5 billion Bond Listing with Digital Closing Gong Ceremony
Meanwhile, the issues that are up for discussion during the AGM and the Extra Ordinary meeting are enumerated below.
Annual General Meeting
1. Approval of the accounts
2. Appropriation of the Profits
3. Election of Directors
4. Ratification of the co-option of directors
5. Renewal of the appointment of the joint auditors
6. Approval of the Final Board Fees for Retiring Directors
Extraordinary General Meeting
1. Withdrawal of resolution on consolidation of shares
2. Amendment of the Articles
Note that in Q1 2020, ETI reported profited after-tax from continuing operation of N66.4 billion, marking a 19% decline when compared to N81.9 billion during the comparable period in 2019.
ETI's share price on the Nigerian Stock Exchange closed Friday's trading session at N5.55. The company has a market capitalisation of about N137.3 billion according to information obtained from Bloomberg.
NNPC raises alarm over low grade, contaminated diesel in the market
This warning was contained in a report by the Managing Director, NNPC Retail Limited Managing Director, Dr. Billy Okoye, who also admonished motorists to be careful of the off-spec products. 
The Nigerian National Petroleum Corporation (NNPC) has raised alarm over the circulation of low grade and contaminated AGO, popularly known as diesel, which is offered at discounted prices in some parts of the country. 
This was disclosed in a press release by the Group General Manager, Group Public Affairs Division, Dr Kennie Obateru, on Friday June 5, 2020. 
This warning was contained in a report by the Managing Director, NNPC Retail Limited Managing Director, Dr. Billy Okoye, who also admonished motorists to be careful of the off-spec products. 
READ MORE: FG projects $2 billion annual revenue from Escravos Gas project
The state oil giant, in the press statement, said, "The Nigerian National Petroleum Corporation (NNPC) has raised an alarm over prevalent low grade and contaminated AGO, otherwise called diesel, offered at discounted prices in parts of the country." 
Dr. Okoye, stated that the warning became necessary because the low grade contaminated diesel is harmful to machines and the environment. He explained that NNPC Retail Ltd is a market leader and therefore considered it incumbent upon it to alert the general public on the circulation of these low grade products. 
While urging consumers of the product to patronize the oil firm's service stations where the quality of their products was assured, Dr. Okoye gave assurances that NNPC Retail Limited dealt only in premium high-quality products in the interest of Nigerian motorists and users. 
READ MORE: Fitch revises national ratings of GTBank, Zenith bank
Unlike the premium motor spirit otherwise known as petrol, which was operating a fixed price regime and had NNPC as the sole importer, the diesel products were deregulated and had other independent marketers apart from NNPC importing the products as well. 
The intense competition and unhealthy drive for profit, in addition to poor regulation, could have given rise to this.  
CBN debits banks another N459.7 billion for failure to meet CRR target
Sadly, this move, in addition to similar policies by the CBN, has left many banks cash-strapped and unable to pursue various profitable ventures.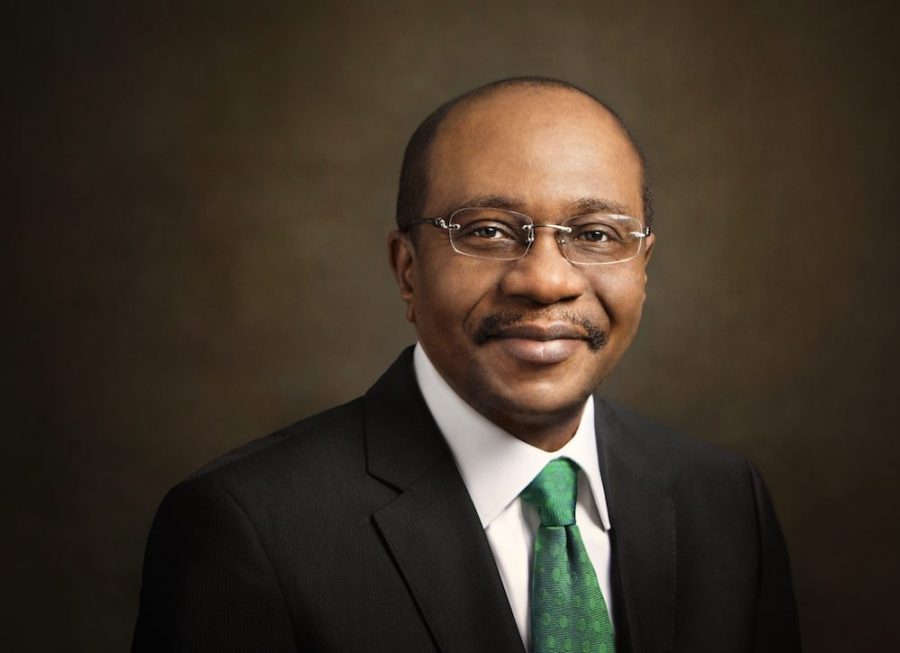 The Central Bank of Nigeria (CBN) has debited twenty-six banks, including merchant banks, to the tune of N459.7 billion for failure to meet their CRR (Cash Reserve Ratio) obligations. The fresh debit, which Nairametrics reliably gathered occurred yesterday, has left many stakeholders in the banking sector very upset.
The details: Among the banks that were most affected are United Bank for Africa Plc (N82.3 billion), First Bank of Nigeria Ltd (N59.3), Zenith Bank Plc (N50 billion), First City Monument Bank (FCMB) Limited (N45 billion), and Guaranty Trust Bank Plc (N40 billion). The rest of the affected banks can be seen in the table below.
Note that the latest CRR debits are coming barely one month after a lot of banks were collectively debited to the tune of N1.4 trillion for the same reason in April. Between then and now, a lot of other minor CRR debits have occurred. Nairametrics understands that the apex bank now debits banks on a weekly basis.
Some backstory: During the CBN's Monetary Policy Committee (MPC) meeting that was held last month, committee members voted to retain CRR rate at 27.5%. The rate was increased in January this year from 5% to its current level after the apex bank cited inflationary pressure concerns. What this means, therefore, is that Nigerian banks are required to keep 27.5% of their deposits as CRR with the Central Bank of Nigeria.
Download the Nairametrics News App
But banks are silently upset: Sadly, this move, in addition to similar policies by the CBN, has left many banks cash-strapped and unable to pursue various profitable ventures. While reacting to the latest development, a banker who refused to be identified, said:
"What we've seen in recent times is that the CBN just indiscriminately debits banks, usually towards the stale-end of every week. They will look at your bank account and if your liquidity is plenty, they will debit you.
"You know the central bank also does what we call retail FX intervention, that is when they sell FX to corporates. Now, because they don't want banks coming with huge demands, what they do is that a day before the FX sales, they debit the banks so that the naira you have available is small and you cannot put them under pressure because of your FX demands. That has really been the driver.
READ ALSO: Central banks digital currencies pose a threat against the U.S dollar
"We understand that the central bank had set up a special CRR team that is supposed to monitor banks' CRR once a month. But now, the team monitors banks' CRR on a weekly basis. This is why the central bank is effectively debiting banks on a weekly basis. Some weeks ago, they debited some banks about N1.4 trillion. That was one of many. Between that time and now, there have been more debits that have happened. But the debits that are huge/significant are what is troubling the banks. There was a N300 billion that happened about two weeks ago. and then yesterday that was this N459.7 billion that was also debited.
"These are huge amounts that are leaving the banking sector. It's a squeeze on the banks. A bank like First Bank, for instance, has about N1.4 trillion in CRR with the Central Bank. And there is Zenith Bank with equally as much as N1.5 trillion. These are monies that banks can potentially put in loans at 52% at 30%, or even put in money market instruments at maybe 10%. So, for a shareholder of these banks, this CRR debits are impairing the banks' ability to increase their earnings because now are not able to use the funds that are legitimately theirs to create money for their shareholders. And the question is that under what framework is the Central Bank choosing to take people's money?"
Heterodox Policies: The CBN has deployed several policies in the past two years that defy conventional solutions wisdom all in a bit to contain the devaluation of the naira and support fiscal measures that are yet to be complimentary.
This is why some analysts suggest this CRE policy is another one of those policies. An analyst with knowledge of this matter inform Nairametrics that it appears the CBN no longer relies on the 22.5% CRR charge but rather arbitrarily debit bank accounts.
Understanding CRR: The cash reserve requirement is the minimum amount banks are expected to retain with the Central Bank of Nigeria from customer deposits. In January, the CRR was increased from 5% to 27.5% by the CBN Monetary Policy Committee (MPC) who explained that the decision was intended to address monetary-induced inflation whilst retaining the benefits from the CBN's LDR policy.