[Up GEJ?] Ford to start motor assembly in Nigeria
Perhaps the former president Goodluck Ebele Jonathans (GEJ), administration got the new auto policy right after all.
Ford Motor Company will start assembling its best-selling Ford Ranger pickup truck in Nigeria by the fourth quarter, as it expands in Africa and the Middle East, the U.S. automaker said today.
The Nigerian assembly plant, in partnership with Ford dealer Coscharis Motors Limited, is the first outside South Africa, where Ford produces the Ranger for 148 markets.
"Nigeria is a priority market for us in sub-Saharan Africa," said Jeff Nemeth, the president and CEO of Ford Motor Company's business in sub-Saharan Africa.
"Depending on how Nigeria develops over time … we are potentially looking at using our Nigerian plant to service West Africa," he told Reuters.
The auto market in Africa's biggest economy has huge potential but retails only a small amount of new vehicles annually, Nemeth said.
He said the sector is dominated by imported used vehicles, while limited financing for consumers to buy new vehicles and the absence of an industrial policy that would encourage suppliers to set up in Nigeria have stunted growth.
The Ikeja plant near Lagos will assemble the Ford Ranger using parts and components imported from South Africa. The plant will have the capacity to assemble up to 5,000 units annually, which will be sold in Nigeria.
Ford produces 85,000 units each year in South Africa, which are sold across 24 African countries.
"It would take between 1 to 2 months to take an order, build it and deliver it within the country. If you order from overseas it would take between 4 to 6 months," Nemeth said, noting that the benefit of the Nigerian plant was being close to its customers.
Rival automakers, Renault-Nissan, South Korea's Kia Motors and Germany's Volkswagen have announced plans to assemble vehicles in Africa's most populous nation.
African leaders should support MSMEs for rapid recovery of economies – Report
African leaders would help speed up the recovery process in most African economies if they can continue to support the MSMEs.
African leaders have been enjoined to promote and support policies that would strategically support the Micro, Small and Medium-sized Enterprises (MSMEs) and speed up the recovery process in most African nations.
This was stated in the Foresight Africa 2021 report, a publication of African Growth Initiatives of the Brookings Institution, a non-profit organization devoted to independent research and policy solutions.
According to the report:
"Policymakers must continue to support businesses—both smaller enterprises and larger firms—that have been disrupted by the crisis.
"Arguably, the greatest priority must be to bolster the micro-, small-, and medium-sized enterprises (MSMEs) that are key to African commerce and account for 83 percent of private-sector employment in Africa.
"Such businesses, which number between 85 million to 95 million, are especially vulnerable to COVID-19 mitigation measures given they are often characterized by person-to-person contact. By just May 2020, 75 percent saw their revenue decline by over 30 percent.
Finance will continue to be one of the greatest needs for African businesses; indeed, only 5 percent of MSMEs across the continent feel they have received adequate support from lenders. Provided governments navigate Africa's fiscal challenges with skill and determination, they can continue offering suitable financial support to small enterprises; in addition to indirect support through value chains and banks, such assistance might include loans, debt forgiveness, low-interest rates, assistance with payments to suppliers, and reduction in utility costs."
 Ways Governments can provide financial support to MSMEs
"There are several steps that governments can take to provide financial support to MSMEs. One option is to assist MSMEs through larger firms in their value chains, which might include upstream suppliers and downstream buyers.
"Governments can provide easier liquidity and working-capital terms to these larger players, and they can make such support conditional upon these firms' providing favourable financial terms to MSMEs.
"Governments can also consider providing risk guarantees or first-loss mechanisms while requiring banks to on-lend under the chosen set of criteria and guidelines in order to encourage banks to lend to MSMEs.
"Policymakers must not lose sight of the region's informal sector, as 84 percent of African MSMEs are unregistered. Policymakers can take advantage of the opportunity created by the crisis to convince larger numbers of informal enterprises to register, and thus gain better access to finance and markets. Moreover, to promote registration, governments could shape bold campaigns and attractive packages, potentially including multi-year tax holidays and capacity building for MSMEs."
Why this matters
Micro, Small and Medium-sized Enterprises (MSMEs) are widely recognized for the important contributions they make to sustainable development, in terms of contributions to economic growth, creation of jobs, provision of public goods and services, as well as poverty alleviation and reduced inequality.
The pandemic has seriously impacted the MSMEs in all African nations as it has exacerbated economic hardship and may have pushed more than 40 million Africans into extreme poverty.
It is imperative that the African leaders focus on enabling businesses to respond effectively to these new and unfavourable conditions to which most MSMEs have been exposed to.
SERAP gives FG 7 days to disclose details of payment of N729bn to 24.3m Nigerians
SERAP has asked the Minister of Humanitarian Affairs to publish details of proposed payments of N729 billion to 24.3 million poor Nigerians.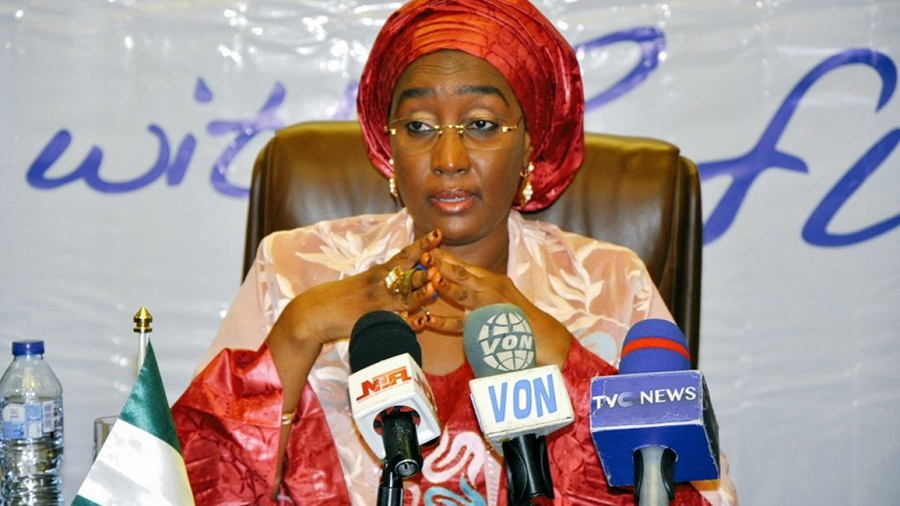 Socio-Economic Rights and Accountability Project (SERAP) has asked the Minister of Humanitarian Affairs, Disasters Management and Social Development, Sadia Umar-Farouk, to publish details of proposed payments of N729 billion to 24.3 million poor Nigerians for a period of 6 months.
The non-governmental organization also wants the government to provide details of the mechanisms and logistics for the payments, list of beneficiaries, how they have been selected, projected payments per state and whether the payments will be made in cash or through Bank Verification Numbers or other means.
This disclosure is contained in a statement that was issued by SERAP and seen by Nairametrics.
In the statement, SERAP also urged the minister to "Explain the rationale for paying N5,000 to 24.3 million poor Nigerians, which translates to five-percent of the country's budget of N13.6 trillion for 2021, and to clarify if this proposed spending is part of the N5.6 trillion budget deficit."
According to the statement, in the Freedom of Information request dated January 23, 2021 and signed by SERAP deputy director Kolawole Oluwadare, the organization said: "Publishing the details of beneficiaries and selection criteria, as well as the payment plan for six months would promote transparency and accountability, and remove the risks of mismanagement and diversion of public funds."
SERAP said: "Transparency and accountability in the programme would improve public trust, and allow Nigerians to track and monitor its implementation, and to assess if the programme is justified, as well as to hold authorities to account in cases of diversion, mismanagement and corruption."
SERAP also urged Ms Umar-Farouk to invite the Economic and Financial Crimes Commission (EFCC) and Independent Corrupt Practices and Other Related Offences Commission (ICPC) to jointly track and monitor the payments.
The FoI request from SERAP, partly reads, "We would be grateful if the requested information is provided to us within seven days of the receipt and/or publication of this letter. If we have not heard from you by then, SERAP shall take all appropriate legal actions under the Freedom of Information Act to compel you to comply with our request.
"Providing support and assistance to socially and economically vulnerable Nigerians is a human rights obligation but the programme to spend five-percent of the 2021 budget, which is mostly based on deficit and borrowing, requires anti-corruption safeguards to ensure the payments go directly to the intended beneficiaries, and that public funds are not mismanaged or diverted."
"Several questions remain as to the implementation and monitoring mechanisms for the payments, and whether this is the best and most effective way to spend N729bn to support socially and economically vulnerable Nigerians."
"Our requests are brought in the public interest, and in keeping with the requirements of the Nigerian Constitution 1999 [as amended], the Freedom of Information Act, and UN Convention against Corruption, African Union Convention on Preventing and Combating Corruption, and African Charter on Human and Peoples' Rights to which Nigeria is a state party.
"By Section 1 (1) of the Freedom of Information (FoI) Act 2011, and Article 9 of the African Charter on Human and Peoples' Rights, SERAP is entitled as of right to request for or gain access to information, including information on details of beneficiaries of the direct payments of N729bn.
"By Section 4 (a) of the FOI Act, when a person makes a request for information from a public official, institution or agency, the public official, institution or urgency to whom the application is directed is under a binding legal obligation to provide the applicant with the information requested for, except as otherwise provided by the Act, within seven days after the application is received.
"By Sections 2(3)(d)(V) & (4) of the FOI Act, there is a binding legal duty to ensure that documents containing information including information on details of payments of N729bn to N24.3 million poor and vulnerable Nigerians are widely disseminated and made readily available to members of the public through various means.
"The information being requested does not come within the purview of the types of information exempted from disclosure by the provisions of the FOI Act. The information requested for as indicated above, apart from not being exempted from disclosure under the FoI Act, bothers on an issue of national interest, public concern, interest of human rights, social justice, good governance, transparency and accountability."
What you should know
It can be recalled that the Minister for Humanitarian Affairs, Disaster Management and Social Development, Ms Sadia Umar-Farouk, had last week disclosed that the Federal Government would pay about 24.3 million poor Nigerians N5,000 each for a period of 6 months.
She revealed the plan at the inauguration of the Federal Government's emergency intervention database for the urban poor, saying that the payments would serve as a cushion for those further impoverished by the Covid-19 pandemic.
Presidency reacts to claims of offering N100 billion to Miyetti Allah
The Presidency has dismissed reports in the media that it offered the sum of N100 billion to the Miyetti Allah.
The Presidency has debunked claims making rounds in the media that the Federal Government offered the sum of N100 billion to the Miyetti Allah Cattle Breeders Association of Nigeria (MACBAN).
The reaction is coming against the backdrop of the media war going on between the Presidency and the Ondo State Government over the quit order on Miyetti Allah.
The denial was made by the Senior Special Assistant to the President, Garba Shehu while appearing on a Television Programme on Channels Television, who said no such amount was given to appease the association over the reported killing by some herdsmen.
READ: Nigeria spends N29 trillion on recurrent (non-debt) expenditure in last 10 years
What Garba Shehu is saying
Garba Shehu, when asked if the Federal Government offered N100 billion to the association, said, "That is an absolute falsehood. In all of those meetings, I have confirmed that in any of those meetings nothing like money was discussed. All of the issues were about the involvement of the leadership of this group in getting them to prevail upon their erring members and they are many. How do they assist the administration to recover weapons that are widely owned by these elements?''
According to Shehu, the existence of some miscreants in a group does not entirely mean the entire members of the association are criminals.
READ: FG commences mop-up verification exercise for ex-workers of Nigeria Airways Limited
He noted that Miyetti Allah is a cultural group just like the Afenifere associated with the Yorubas and the Ohaneze Ndigbo of the southeast.
He said, "The Miyetti Allah group is like Ohanaeze Ndigbo or the Afenifere. It's just a cultural group. There are criminals with the Yoruba race and you cannot say because there are Yoruba criminals, then Afenifere is a band of criminals.''
READ; FG gives reasons for sale of government assets to fund 2021 budget
What you should know
It can be recalled that the crisis between the Fulani herdsmen and some parts of the country came to the fore once again following the 7-day quit notice by Ondo State Governor, Rotimi Akeredolu, for herdsmen to vacate forest reserve area to curb the spate of kidnappings in the state allegedly committed by criminals hiding in the forest.
However, in their reaction, the Presidency cautioned the Governor against the action saying that the herders cannot be pushed out of the reserve for any reason. They said the governor does not have any constitutional powers to ask anybody to leave the state.
The Presidency's reaction has drawn widespread criticisms from some lawyers and social-cultural groups like the Afenifere, Coalition of Oduduwa Elders, Southern and Middle Belt Leaders Forum, who have expressed support for the Ondo State Governor.
READ: FG proposes tax incentives for companies that donated to Covid-19 relief fund