AfDB develops Index to aid women empowerment 
AfDB has developed the Women's Financing Index to track African countries that give women priority in loan disbursement.
The African Development Bank (AfDB) has developed the Women's Financing Index to track African countries that give women priority in loan disbursement and ensure such nations benefit more from its financing.   
President, AfDB, Akinwumi Adesina, explained that the new tool would be introduced to track the level of lending to women across the continent and to ensure women got the critical financial help they needed. 
[READ MORE: AfDB swears in sanctions commissioners to check corruption, fraud]
The AfDB boss, who disclosed this at a public event held on the sidelines of the United Nations General Assembly, said, "WFI, which is currently under development, will rate banks and financial institutions who apply for loans from the African Development Bank, against the amounts they have lent or are lending to women.
"Institutions will be rated by their development impact: The rate and volume at which they lend to women. Top institutions will be rewarded with preferential financing terms from the African Development Bank." 
The Bank, through its AFAWA initiative – Affirmative Finance Action for Women in Africa – aims to mobilise $3 billion to bridge the financing gap for women on the continent. 
Despite being at the forefront of economic activity on the continent, women in Africa are disproportionately disadvantaged, particularly those in conflict-ridden areas, who are three times less likely to go to school, have less access to resources and justice, and were unable to obtain funding for businesses, farming and other commercial ventures. 
In the first panel moderated by former French Minister of State for Human Rights, Ambassador Rama Yade, Chief Economist of Afreximbank, Dr Hippolyte Fofack, said its vision to promote intra-African trade was directly tied to the theme of providing women with credit. 
"Access to finance is at the root of development initiatives. That is why Afreximbank was created," Fofack said. 
[READ ALSO: AfDB, AFAP in a $5.4 million deal to boost fertilizer value chain]
He added that Afreximbank's top goals included supporting African women in agri-processing to minimise post-harvesting losses, and acting as trade financing intermediaries. 
"We are committed to providing loans but we also grow with our clients," he said. 
In a second panel, moderated by African Development Bank's Director for Gender, Women and Civil Society, Vanessa Moungar, panellists discussed the "nexus of peace, security, environment and development." 
COVID-19 reveals that many Nigerians have no emergency savings
The playout of events following the lockdowns resulting from the ongoing COVID 19 pandemic shows that Nigerians do not have emergency savings
Though we are still grappling with the effects  of COVID-19, it may not be too early to begin to take stock and find out what we did well during the pandemic and what we should have done better.
Almost everyone's radar has been on the ill-preparedness or lack of appropriate response by the government, with little or no time for an inward look at ourselves. The type of government we have in Nigeria should not have left anyone surprised at their response to the pandemic, especially when it came to the welfare of the populace. What do you expect from a government that is dysfunctional, at best?
With such government, it is time for Nigerians to begin to watch out for themselves and prepare for the unforeseen, like the times we are in currently. The playout of events following the lockdowns caused by the ongoing COVID-19 pandemic shows that Nigerians do not have emergency savings.
According to a recent publication from the Punch Newspaper, "Barely one month of a lockdown of Abuja, Lagos and Ogun state, millions of Nigerians had become stricken with hunger. Many could not bear an extension of the movement restrictions." The ensuing protests were indicative of the fact that many Nigerians were living off their daily incomes with no savings to fall back on.
High Poverty Level
Many may have asked how they could save without having funds, to begin with. Agreed, the level of poverty is high in Nigeria; however, people should know that having savings is not a luxury, but a necessity. It does not have to be large, but putting aside something, no matter how small on a regular basis goes a long way in times of emergency.
I have seen images of Nigerians who surprised themselves and others with how much they saved over time in their piggy banks. There is no hard and fast rule of how much one should have in emergency funds, but there seems to be an agreement among financial analysts and planners that having the equivalent of 6 months' expenses in your emergency savings account is the ideal.
The author of the book "Richest Man in Babylon" stated it clearly that if you do not save, it means that you have paid everyone else but yourself.
How to Start Saving
Pay yourself first: In line with the instructions in "The Richest Man in Babylon," when you receive your monthly salary or collect that sales proceed from your business, "pay yourself first" by saving at least 10% of your collections or salary. For the salary earner, set up a direct deposit account where the money would be taken out of your pay directly into a bank savings account. By so doing, you are forced to save.
(READ MORE: If you experience these signs then know your salary is not enough)
Cultivate the savings habit: Just as spontaneous buying is a habit, form the habit of saving. Do not see saving as putting aside the remnants (if any) after all your expenses. If that is your attitude to savings, then you fall into the group that pays everyone else but themselves.
One thing is certain; as long as you have the money, there will always be something that is going to demand that money from you.
Remind yourself to save: If you are a salary earner who does not want to set up a direct deposit from your paycheck or you are a businessman or woman of any means, you can set up a savings reminder around the time you receive your salary or around your peak business time.
One website that can help you with this is https://www.futureme.org/  With this website, you can send an email to yourself to be delivered around the time you expect to receive your pay or business income, reminding yourself to save. Just like you set an alarm on your mobile phone, you can do so with a reminder to save.
Start Small ASAP: The Bible says that if you are not faithful with small things, how can you be faithful with larger things. You do not need millions to start saving, all you need is the will, the determination, and consistency. So, start small and start now, but be consistent.
Reduce your Expenses: As already noted, one of the reasons that people do not save is because their expenses keep increasing, even when income sources are shrinking. If you find yourself in that situation (and you surely will, at one point or the other), cut down on your expenses and make them fall in line with trends in your income. Avoid spontaneous, emotional and flamboyant buying. Buy out of need, not out of want.
(READ MORE: Between saving, investing, speculating, trading & gambling)
Why It Seems Difficult to Save: To a whole lot of people, it is difficult to save because they live in the now. This is what financial psychologists call scarcity of attention. This scarcity of attention stops people from seeing what is really important and makes them see the urgent current expenses they need to cover.
One reason why it is difficult to save is that while the expenses keep rising (out of increased need and inflation), sources of income keep shrinking or stagnating. The good thing however, is that we have the option to shrink our expenses in line with shrinkages in our income, but often times, we do not choose to do that. That is where the inability to save starts from.
Conclusion: If there is any lesson, we learned from the sudden outbreak of COVID-19, it is and should be that emergencies happen, and efforts should be made to cushion the financial impact of such emergencies by preparing for them in advance through emergency savings.
---
Written by  Uchenna Ndimele uchenna@mutualfundsnigeria.com
IMF advises banks to suspend dividend payment
However, halting dividend payments may not go down well for many retail and institutional investors, who rely on bank dividends for regular income.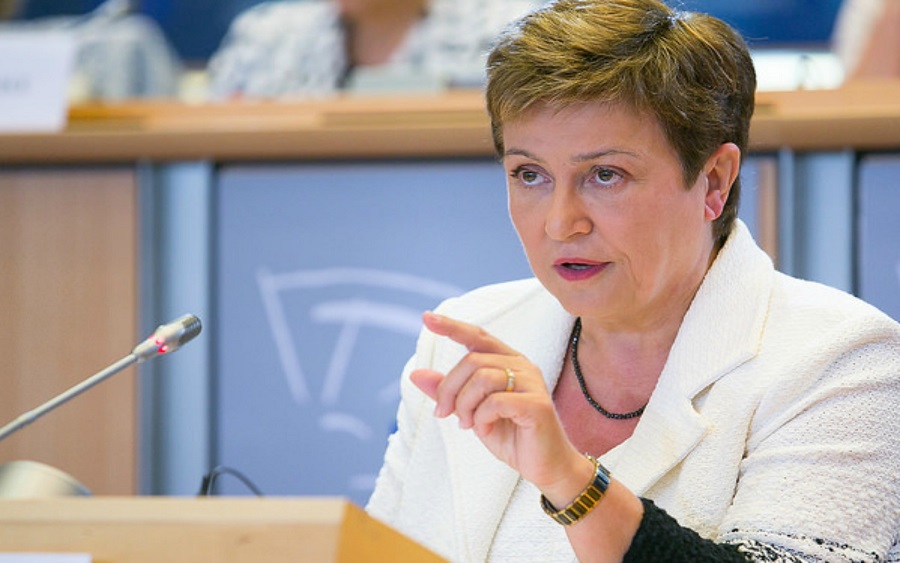 In an article published on its website, International Monetary Fund (IMF) Managing Director, Kristalina Georgieva, advised banks to halt dividend payment for now. According to her, with the expectation of a deep recession in 2020 and partial recovery in 2021, banks' resilience will be tested. Therefore, having in place strong capital and liquidity positions to support fresh credit will be essential.
According to the article, one of the steps needed to reinforce bank buffers is retaining earnings from ongoing operations which are not insignificant.
IMF staff calculate that the 30 global systemically important banks distributed about US$250bn in dividends and share buybacks last year.
READ MORE: State Governments: Another cycle of non-payment of salaries to begin soon
In a circular dated January 31, 2018, the Central Bank of Nigeria (CBN) stipulated new conditions for eligibility of Nigerian banks to pay dividend and the quantum of dividend to be paid out by banks who are eligible. Prior to the release of the circular, dividend payout policy for Nigerian banks had been spelt out in Section 16(1) of BOFIA 2004 (as amended) and Prudential Guidelines for DMBs of 2010. The circular provided guidelines and restrictions around divdidend payout for banks based on NPL ratio, CRR levels, and Capital Adequacy Ratio (CAR).
However, there were no regulatory restriction on dividend payout for banks that meet the minimum capital adequacy ratio, have a CRR of "low" or "moderate" and an NPL ratio of not more than 5%. However, it is expected that the Board of such institutions will recommend payouts based on effective risk assessment and economic realities. Indeed, current economic realities demand caution.
Current economic realities mean that banks face asset quality threats, further devaluation threat which may impact capital in some cases, and lower profits which in turn affects the quantum of capital retained. Ideally, these should reflect in NPL ratio and CAR ratio and should immediately restrict banks' ability to pay dividend. However, there is usually a time lag before these ratios begin to reflect the new economic realities. Therefore, IMF's advise may come in handy for many banks.
(READ MORE: Software security limitations cited as major reason for Covid-19 bank rush)
That said, halting dividend payments may not go down well for many retail and institutional investors, who rely on bank dividends for regular income. Banks like Zenith and Guaranty Trust have a good history of consistent dividend payment with attractive yields which is a major attraction for many shareholders.
---
CSL STOCKBROKERS LIMITED CSL Stockbrokers,
Member of the Nigerian Stock Exchange,
First City Plaza, 44 Marina,
PO Box 9117,
Lagos State,
NIGERIA.
CBN reduces MPR to 12.50%, holds other metrics
Central Bank of Nigeria (CBN) has reduced the Monetary Policy Rate (MPR) from 13.50% to 12.50% and retains CRR at 27.5%, Liquidity ratio at 30%.
The Monetary Policy Committee (MPC) of the Central Bank of Nigeria (CBN) has reduced the Monetary Policy Rate (MPR) from 13.50% to 12.50%.
Governor, CBN, Godwin Emefiele, disclosed this while reading the communique at the end of the MPC meeting on Thursday in Abuja.  Meanwhile, other parameters such as the Cash Reserve Ratio  (CRR) remained at 27.5%, Liquidity ratio at 30%.
READ ALSO: Bankers decry rise in public debt, weak economy
Highlights of the Committee's decision
MPC cuts MPR by 100 basis points to 12.50%
CRR stood at 27.5%
The Liquidity Ratio was also kept at 30%
Get the Nairametrics News App
CBN MPC cuts policy rate by 100 basis points to 12.5 %, maintains other parameters constant.

— Central Bank of Nigeria (@cenbank) May 28, 2020
READ ALSO: Nigeria's total debt to hit N33 trillion – Senate
According to Emefiele, the decision of the MPC to reduce the Monetary Policy Rate  was informed by the impact of the Covid-19 pandemic on the economy, increased inflationary pressure, restrictions in international trade and more.
He highlighted the decline in the nation's GDP as well as the decline in the manufacturing and non-manufacturing purchasing index which were attributable to slower growth in production, rate of unemployment, amongst others.
READ MORE: AfDB's Akinwumi Adesina hits back, denies allegations against him
On reopening of the economy, Emefiele emphasised the need for Government to work towards a gradual reopening in line with recommendations of the Presidential Task Force (PTF) and advice from medical experts, insisting that efforts must be directed at saving not only lives but also livelihoods. He said,
"This is to enable the resumption of economic activities necessary to stimulate growth, accelerate the pace of recovery and restore livelihoods, particularly the vulnerable in our society.
"With respect to output, the Committee urged the Federal Government to continue exploring options of partnership with the private sector to fund investment in infrastructure. This would aid employment generation, support production and boost output growth."