Muddying the waters: Okordia-Rumuekpe spill and Shell's recalcitrance
With a plethora of laws and regulations in Nigeria, it is inconceivable how big oil companies continue to pollute the Niger Delta with impunity.
"What would you do if someone dumped nine Olympic swimming pools of oil into your community?"
This is the question that is splayed across Amnesty International's webpage on the Niger Delta oil spills. As it turns out, since 2011, Shell alone has reported 1,010 spills, with 110,535 barrels or 17.5 million litres dumped into water bodies in the Niger Delta—a conservative number, as the Nigerian government and other experts have estimated it to be even more. As this data is from 2018, the numbers do not consider the spills that have occurred since then or before then, including the infamous Ogoniland spills.
Ironically, on Earth Day this year, April 22, the tabloids carried stories of the finalisation of the Joint Investigative report of the Shell-owned Okordia-Rumuekpe 14-inch trunk line which had spilled 213 barrels- over 33, 000 liters- of crude oil on April 7 into the Ikarama community. According to the report, the spill had polluted 1.34 hectares of land, at least two football fields, and negatively impacted nearby palm trees and fish ponds.
READ: FG explains why it revoked 4 Addax Petroleum Oil Mining Licenses
One cannot keep count of what number the Ikarama spill will take up on the list of spills that have been attributed to Shell. The Bodo oil spills of 2008 and 2009 which forever devastated the Bodo community and surrounding communities are just two examples of major spills by the Anglo-Dutch oil company. According to the Guardian, experts who studied video footage of the spills at Bodo say they could together be as large as the 1989 Exxon Valdez disaster in Alaska, when 10 million gallons of oil destroyed the remote coastline.
Only two months ago, a UK Supreme Court ruled that a group of Nigerian farmers could sue Shell's parent company for the oil spill in the Ogale and Bille communities, upon a suit that had been brought for decades of oil spills and environmental pollution in those communities by Shell.
READ: Lawmakers want Oil firm investigated for flouting local content laws
With a plethora of laws and regulations in Nigeria, it is inconceivable how big oil companies continue to pollute the Niger Delta with impunity. Section 17(4) of the Oil Pipelines Act also provides that "Every licence shall be subject to the provisions contained in this Act as in force at the date of its grant and to such regulations concerning…the prevention of pollution of such land or any waters." Regulation 25 of the Petroleum Drilling and Production Regulations provides that "The licensee or lessee shall adopt all practicable precautions, including the provision of up-to-date equipment approved by the Director of Petroleum Resources, to prevent the pollution of inland waters, rivers, watercourses, the territorial waters of Nigeria."
The NOSDRA Act equally sets up the National Oil Spill Detection and Response Agency (NOSDRA) and gives it the responsibility of ensuring compliance with environmental legislation like the Environmental Guidelines and Standards for the Petroleum Industry in Nigeria (EGASPIN). There also exists the Guidelines and Procedure for the Construction, Operation and Maintenance of Oil and Gas Pipelines that sets standards for construction and maintenance of pipelines.
READ: Why President Buhari overruled DPR and restored 4 oil blocks to NNPC/Addax
With extensive provisions under these statutes and regulations governing environmental standards in the Nigerian oil and gas industry, why do these spills continue,  both from drilling and production platforms and from pipelines? It turns out that while Shell has continued to blame many of these spills on sabotage, the Ikarama spill has been shown by the investigation to undoubtedly be due to failure of the integrity of the pipeline.
While the company continues to pollute communities, its CEO, Ben van Beurden, announced in April last year, perhaps in a bid to align with popular climate culture, that "We aim to be a net-zero emissions energy business by 2050 or sooner." How does a company aiming for net-zero continue to operate with such low standards as routinely spill hundreds of barrels of oil in 2021? For how long will Shell devastate Niger Delta communities?
Colin Roche of Friends of Earth, Europe has expressed to Amnesty International that "While oil companies like Shell spend millions greenwashing their images, tens of thousands of people continue to suffer from their pollution and negligence."
READ: NNPC extends crude oil swap contracts by 6 months
The regulators of the Nigerian oil and gas industry must sit up. NOSDRA in particular has to step up to the plate to carry out its duty under law to ensure environmental laws are complied with and spills like these are entirely prevented—and when they occur, they are promptly cleaned up.
The DPR should do more than seek to collect licence and bonus fees from sector participants and take a hard stance on standards within the industry. The Niger Delta has endured enough from the ill effects of oil exploration, and the country risks a resurgence of heightened restiveness in the area if things continue this way. Companies like Shell need to know that the laws work and will clamp down on them when violations occur.
What FGN Free Meter Program means for the power sector
Without effective penalties for erring DisCos and consumers, progress may still remain very slow.
According to news reports, the Minister of Power, Mamman Saleh on Wednesday said the distribution of the four million free electricity prepaid meters pledged by the Central Bank of Nigeria would soon begin across the country.
According to him, the government is wrapping up the distribution of its initial one million meters, which he labelled phase zero, and would soon begin the distribution of the four million sponsored by CBN, which he tagged phase two. He also noted that the Federal Executive Council approved N3bn for the execution of six major electricity projects in the country to upgrade Nigeria's electricity facilities and improve power supply across the country.
Ineffective metering remains a major drawback to the success of power sector reforms in Nigeria. While some consumers avoid paying for power consumed through meter bypass, some other consumers are made to pay for what they have not consumed through estimated billing by DisCos.
DisCos have been largely unsuccessful with metering their customers.
As far as inadequate metering is concerned, DisCos over time, have used this situation to their advantage via estimated billings. It appears that fully metering customers are currently being viewed as a disincentive, given that estimated bills can easily be manipulated.
According to a report by the Nigerian Electricity Regulatory Commission (NERC), only 4,234,759 (40.27%) of the total customer population of 10,516,090 were metered as of 30 June 2020. Clearly, this validates the widely held view that there are a wide number of customers on estimated billing which gives room for illegal connection to the networks and in turn corrupt practices. NERC further revealed that only three out of 11 Electricity Distribution Companies in the country had metered more than 50% of electricity customers under their coverage areas as of June 2020.
Effective metering in our view is one step ahead in solving the myriad of problems embattling the Nigerian power sector. Though supposed to be unpaid for, many customers in a bid to avoid the bureaucracy associated with getting meters have paid to get their own meters. We believe the provision of meters to all end-use customers will go a long way in ameliorating the liquidity squeeze in the power sector whilst also providing cashflow to the DisCos for investment in equipment needed to evacuate unused electricity to consumers nationwide.
We laud the FG's efforts at distributing meters freely to end-users, but we note that without effective penalties for erring DisCos and consumers, progress may still remain very slow.
---
CSL Stockbrokers Limited, Lagos (CSLS) is a wholly owned subsidiary of FCMB Group Plc and is regulated by the Securities and Exchange Commission, Nigeria. CSLS is a member of the Nigerian Stock Exchange.
BUA Group awards contract for polypropylene plant in its refinery project
The completion of the project is to help boost Nigeria's capacity to meet the country's increasing demand for petrochemical products.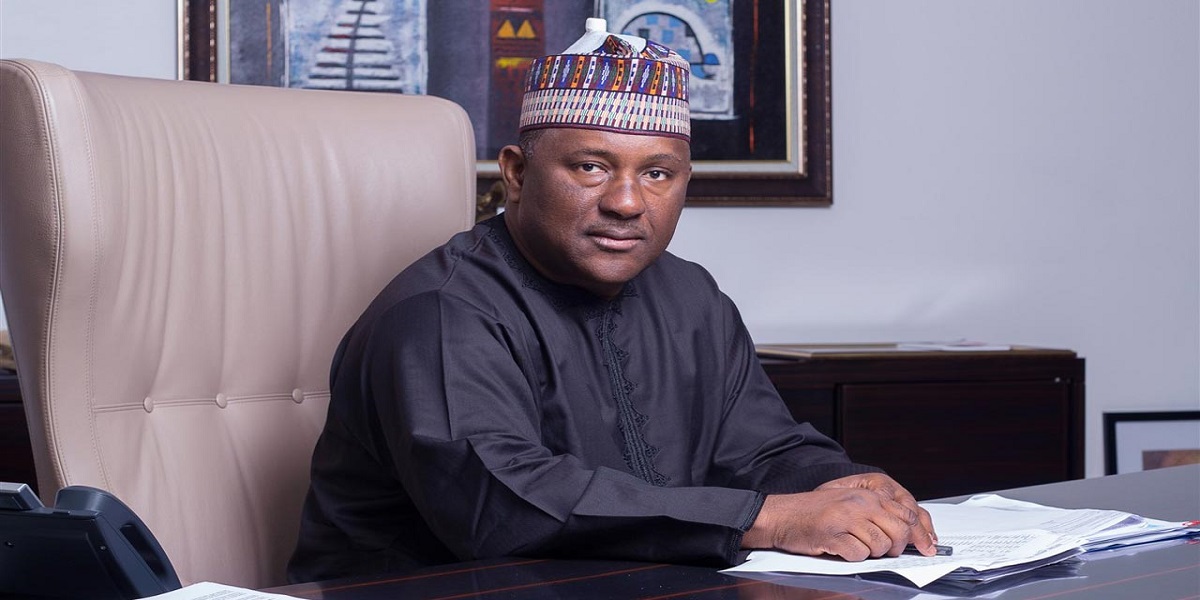 Nigeria's leading indigenous conglomerate, BUA Group has announced that it has signed a contract agreement with Lummus Technology for the establishment of a polypropylene plant in its refinery and petrochemical project.
The completion of the project is to help boost Nigeria's capacity to meet the country's increasing demand for petrochemical products.
The Chairman of BUA Group, Abdul Samad Rabiu, while disclosing the contract agreement, expressed confidence in the capacity and technical expertise of Lummus Technology to deliver a best-in-class project.
READ: BUA says its export-focused sugar project will create jobs and checkmate price hike
What the Chairman of BUA Group is saying
Rabiu in his statement said, "We are pleased to sign this polypropylene contract for our BUA refinery and petrochemicals project with Lummus Technology, a world leader in delivering polypropylene solutions, which will solve the increasing demand for high-performance grade polypropylene in Nigeria, the Gulf of Guinea as well as the Sub-Saharan Africa Region.
"We are confident in the capacity and technical expertise of Lummus Technology to deliver a best-in-class, 285,000 tpy polypropylene unit for our refinery project scheduled to come on stream in 2024.''
READ: Dangote, BUA reconcile over sugar plant dispute after meeting with Ganduje, others
What the President/Chief Executive Officer of Lummus Technology is saying
On his part, the President/Chief Executive Officer of Lummus Technology, Leon de Bruyn, said that he was looking forward to working with BUA refinery on the project.
Leon said, "We look forward to working with BUA Refinery on this critical project and supporting the first Novolen polypropylene unit in Nigeria. Our world-class Novolen technology is well suited to meet Nigeria's increasing demand for the growing petrochemical products market.
It offers a flexible range of industry-leading products for all PP applications, and the industry's lowest overall capital and operational costs while providing customers with high process reliability and flexibility in responding to market needs."
READ: BUA Group, French company announce progress in 200,000 bpd refinery project
What you should know
Lummus Novolen Technology GmbH licenses polypropylene technology and provides related engineering and technical support/advisory services. Novolen also supplies NHP® catalysts for the production of high-performance polypropylene grades in the Novolen process, and NOVOCENE® metallocene catalyst for the production of special polypropylene grades.
Nairametrics | Company Earnings
Access our Live Feed portal for the latest company earnings as they drop.