Banks earn N216 billion in E-banking income amidst threat from challenger banks
Nigerian banks raked in a sum of N216.52 billion from their e-business earnings in the year 2020.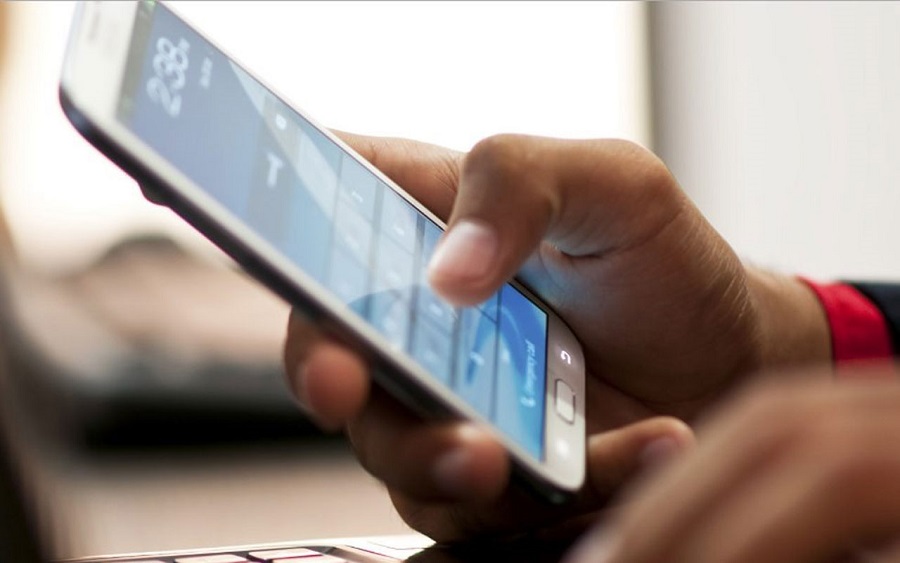 Nigerian banks raked in a sum of N216.52 billion from their e-business earnings in the year 2020 as tier-1 banks popularly known as FUGAZ (First Bank, UBA, Access Bank, GT Bank, and Zenith Bank) topped the list of highest earners. 
Income from digital channels is also classified as electronic business or banking income by the majority of commercial banks. Nairametrics gathered this research from the audited financial statements of 12 of the leading banks in the country. The same banks reported N217 billion in income from digital channels in 2019 dipping marginally by 0.24%.
Banks attribute the reason for the drop in 2020 compared to 2019 to the revision of fees and charges for electronic transfers by the central bank in early 2020.
On January 1st, 2020, the CBN ushered in a new regime for bank charges. While these mostly affected things like card maintenance fees, charge for hardware tokens it also affected the amount that can be paid for electronic transfers.
For example, a graduated fee scale for electronic transfers replaced the current flat fee of N50 such that transfers below N10,000 now attract a maximum charge of N10; and transfers above N50,000, N50.
USSD fees also got a cut a few months later announcing that customers will pay a flat fee of N6.98 per transaction every time they use USSD services with effect from Tuesday, March 16, 2021.
The Covid-19 pandemic also played a major role in bank performance as it affected the expansion of the digital rollout plans earlier on in the year. However, the pandemic will swing in their favour as Nigerians increasingly relied on mobile banking for transactions while avoiding banking halls for fear of contracting Covid-19.
READ: EXCLUSIVE: Best performing banks in Nigeria judging by the numbers
Banks and Digital Channels
Banks in Nigeria have increasingly resorted to generating income from digital channels such as their mobile applications, USSD channels, and online banking targeting Nigerians from all works of life. Efforts at increasing revenue from digital channels have been supported heavily by the Central Bank through initiatives such as BVN, POS, and other banking policies driving financial inclusion.
While the apex bank's policy was aimed at reducing the number of unbanked in the country, banks have seized on the opportunity to offer a wide range of services that have increasingly provided an alternative source of income. According to NIBSS, the total value of electronic transfers for 2020 topped N158 trillion in 2020 a 50% growth when compared to 2019. Transaction volume also rose to 2 billion up 77% when compared to 2019.
READ: Zenith Bank spends N20 billion on IT in 2020, up 122%
Rise of Challenger Banks
Banks will face stiffer competition in 2021 as Challenger Banks such as Kuda Bank and V-Bank are more capitalized having attracted significant funding in recent months. These banks offer zero fees as an attractive selling point which they hope will sway customers from the big commercial banks who have long started monetizing their platforms.
Challenger Banks typically earn money from other sources such as providing bespoke services wrapped around savings and investments with their customers. Thus, rather than rely on digital revenues earned from fees and charges per transaction, they earn by actually engaging in the business of banking, lending depositors funds, and investing their free float.
READ: Highest paid Nigerian bank MD/CEOs of 2020
Here are the top earners in 2020:
Apart from Access Bank, UBA, and FBNH, all the other banks posted year-on-year declines. For example, Zenith Bank and GTB recorded a 36% and 25% drop respectively.
However, Access Bank and UBA both recorded an increase of 56% and 14% respectively topping N56 billion and N44.2 billion respectively. Access Bank is now the largest bank making money from e-business income having topped FBNH which posted N48 billion from E-business income, the highest in 2019.
---
Fifth position – GT Bank (N11.77 billion)
Guaranty Trust Bank, the most capitalized financial institution listed on the Nigerian Stock Exchange generated a sum of N11.8 billion from its e-business unit, accounting for about 5.4% of the total e-business revenue in 2020.
Its e-business revenue declined massively by 24.85%

 compared to N15.66 billion recorded in the previous year.

The bank, however, posted a profit after tax of N201.44 billion in 2020 (second only to Zenith Bank), representing a 2.33% increase compared to N196.85 billion recorded in 2019.

 
READ: Ecobank Transnational Inc. records 24% increase in Profit After Tax for Q4 2020.
---
Fourth position – Zenith Bank (N27.08 billion)
Zenith Bank earned a sum of N27.08 billion from its e-business in 2020 to stand fourth on the list behind UBA.
Its income from e-business accounted for 12.5% of the total income generated by the twelve banks. Zenith Bank's e-business income witnessed a huge plunge of 36.3% in 2020 compared to N42.5 billion it recorded in 2019.

However,

 Zenith Bank posted the highest profit of N230.6 billion in the review period, 

growing its profit after tax by 10.4% from N208.8 billion recorded in 2019.

 
---
Third position – UBA (N44.25 billion)
UBA retained its position in third place with a total e-business revenue of N44.25 billion, accounting for 20.4% of the total e-business income generated by the banks on our list.
UBA recorded a 14.14% increase in its e-business revenue in 2020 compared to N

38.8 billion recorded in the prior year. 

UBA has also intensified its effort to build on its 2020 success by releasing a new mobile banking app, which aims to 

improve the ease of transacting by their customers.

The tier-1 bank posted a profit after tax of N113.77 billion in 2020, representing a 27.7% increase compared to N89.09 billion recorded in the previous year.

 
---
Second position – FBN Holdings (N48.68 billion)
First Bank lost its first position to Access Bank, having increased its e-business revenue marginally by 1.35% to stand at N48.68 billion in 2020. Its e-business revenue accounted for 22.5% of the e-business income recorded by the twelve banks under consideration. 
Despite being one of the oldest banks in the country, First Bank has been at the forefront of the mobile banking revolution.

The bank was one of the pioneers of the USSD platform which is used to transfer money via a text messaging application of a mobile phone

and has continued to create products within the electronic space.

For example, in November 2020, First Bank launched a Next Generation ATM, referred to as FastTrack ATM, designed to eliminate the need for physical interaction with the automated machine

.

This was as a result of the need to reduce physical contact with people and substances, due to the covid-19 spread in the country.

 
---
First position
–

Access Bank (N56.09 billion )

The largest bank in Nigeria by total assets toppled First Bank, Zenith, and UBA to occupy the first position with e-business revenue of N56.09 billion in 2020.
Access Bank was in the fourth position in 2019 but catapulted to first as it grew its

e-business 

income by a whopping 55.64% from N36.04 billion recorded in the previous year.

This increase also translated to a 12.71% growth in profit after tax

 to stand at N106.01 billion

 in 

the 

review period from N94.0

6

 billion recorded in 2019

.

 

Access Bank does mention that its E-business income includes earnings from its Channels business.
The increase in its e-business revenue is no surprise as the tier-1 bank spent a sum of N18.7 billion on IT and E-business related initiatives in the same year, as against N9.7 billion incurred in the previous year and N11.39 billion in 2018, a move that clearly translated to a boost in E-business income. 
According to a recent article published by Nairametrics, Access Bank stated that it created 4 million digital loans in the year under review and disbursed N105 billion loans through its digital lending platform, indicating a 48% year-on-year growth. 
---
Bubbling
under
FCMB – N8.61 billion
Union Bank – N7.04 billion
Sterling Bank – N4.97 billion
Stanbic IBTC – N2.74 billion
Wema Bank – N2.61 billion
Fidelity Bank – N2.46 billion
Jaiz Bank – N214 million
---
Bottom line
The disruption caused by the covid-19 pandemic plunged into the revenue generated by Nigerian banks from their e-businesses, however, they were able to make up for it from their multiple streams of income which translated to a general stellar performance from the sector. It is worth noting that only Access Bank, UBA, and First Bank recorded growth in e-business income in the period under review. 
Tip Jar, Twitter's new giveaway feature that lets users send money to you
Twitter has introduced a new feature called Tip Jar that allows you send money to your favourite tweeters.
Twitter has introduced a new feature called Tip Jar that allows you send money to your favourite tweeters.
According to the blog post, "Tip Jar is an easy way to support the incredible voices that make up the conversation on Twitter. This is a first step in our work to create new ways for people to receive and show support on Twitter – with money."
The new feature utilizes different payment platforms like PayPal, Venmo, Patreon, CashApp, and others.
Users can link their Twitter accounts with Tip Jar to any of these payment providers. Twitter takes no cut.
READ: Facebook is creating an audio chat product similar to Clubhouse
You'll know an account's Tip Jar is enabled if you see a Tip Jar icon next to the Follow button on their profile page. Tap the icon, and you'll see a list of payment services or platforms that the account has enabled. Select whichever payment service or platform you prefer and you'll be taken off Twitter to the selected app where you can show your support in the amount you choose.
Twitter has released series of features this year as part of its efforts to grow Twitter's user base to 315 million daily active users by the end of 2023.
The company also launched Twitter crop where images don't get crop again on Twitter for Android or iOS. Standard aspect ratio images (16:9 and 4:3) will now display in full without any cropping and images will look just like they did when you shot them.
READ: Does YouTube stand a chance against TikTok?
Lauren Alexander, a Twitter spokesperson said, "Today's launch is a direct result of the feedback people shared with us last year that the way our algorithm cropped images wasn't equitable, The new way of presenting images decreases the platform's reliance on automatic, machine learning-based image cropping."
Twitter has tested several features and more will be rolled out soon.
Customs Apapa Command generates revenue of N65.4 billion in April
This indicates a 64% increase in collection and an unprecedented record that has never been achieved in the history of Apapa Area Command.
The Nigerian Customs Service (NCS) Apapa Area Command has announced a revenue of N65,463,398,355.85 for the month of April—an increase of N25,585,561,139.92 compared to the same period last year.
This was disclosed by Comptroller Ibrahim Yusuf, Area Controller of Apapa command, in a press briefing on Thursday.
What Ibrahim Yusuf is saying
"This indicates a 64% increase in collection and an unprecedented record that has never been achieved in the history of Apapa Area Command.
In line with the provision of extant laws, trade guidelines, and enforcement of government fiscal policy measures, the command was able to further strengthen its anti-smuggling operations against economic saboteurs through credible intelligence-driven operations.
READ: Customs revenue rises by N200 billion to hit N1.5 trillion in 2020
This led to the seizure of 4×40 feet containers laden with unregistered pharmaceuticals (674 cartons of tramadol tablets in 225mg and 120mg, and 805 cartons of codeine syrup in 100ml) at APMT and SIFAX 3 bonded terminal respectively.
Other items seized in the period under review include: two containers of unprocessed wood and one container of scrap copper wire," he said.
He added that the progress the Apapa Command made in the month of April was possible due to the resilience of the officers, citing that the Command had taken steps to ensure efficient revenue collection by creating an enabling environment for legitimate businesses to thrive.
What you should know
Recall Nairametrics reported that the Nigeria Customs Service (NCS) Apapa Command stated earlier that it generated a revenue of N159.58 billion in the first quarter of 2021.