Top savings app in Nigeria with good interest rates
These are some of the best money-saving apps you will need to maximise your savings and manage your finances more wisely.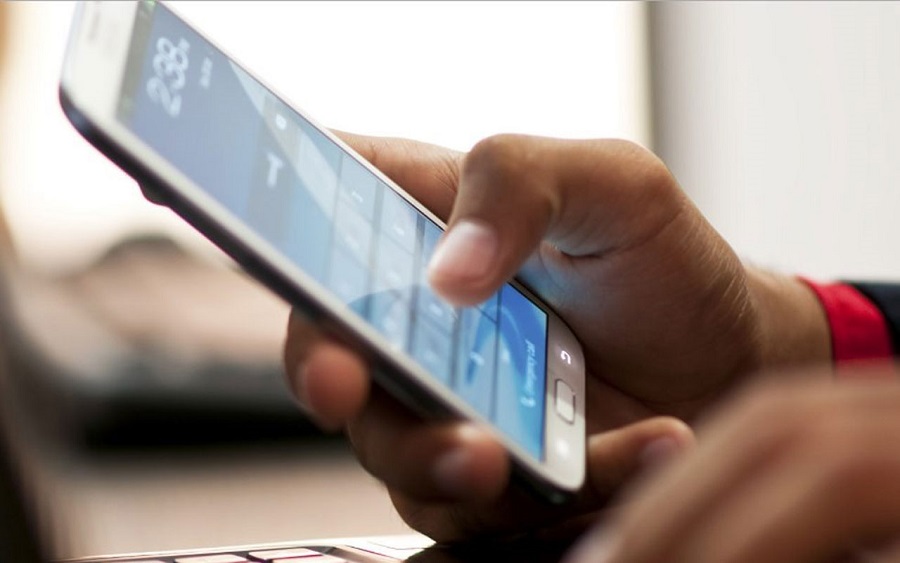 Saving is an important way to enjoy financial security in life and its benefits cannot be overemphasized. For some people, saving comes naturally, while others require more motivation to save a fraction of their income.
According to data from the National Bureau of Statistics (NBS) 40% of the total population, or almost 83 million people, live below the country's poverty line of N137,430 ($335.48) per year. This makes it difficult for many people to save as there isn't enough to meet their needs in the first instance.
Top saving apps to watch out for…
Despite the challenges with putting money aside for the rainy day, saving improves your financial situation over time and makes it easier for you to accumulate wealth. In recent times, fintech startups in Nigeria have stepped in to make saving easier and more acceptable to Nigerians. This article will examine the top performers among them.
READ: Crypto market value nears $2 trillion, as Bitcoin surges to $60,000
---
PiggyVest
PiggyVest is the largest single online savings & investment platform in Nigeria. The company is on a mission 'to give everyone the power to better manage & grow their finances.'
Launched in 2016, Piggyvest has continued to deliver excellent service to their 1,000,000 users and counting, helping them manage their finances with simplicity and transparency. With over 500,000 downloads on the Playstore and over ₦1,000,000,000 securely saved in PiggyVest every month alone, PiggyVest users save funds that they would normally be tempted to spend recklessly.
Interest Rates
All the savings and investment options on PiggyVest are tailored towards a particular need. Depending on the savings plan you choose, interest rates are from 10% to over 13% per annum on your savings.
Features
Piggybank wallet – If you'd like to regularly put away money for your savings and withdraw only once a quarter, then the piggybank wallet is right for you. You can give a standing order for your desired amount to be debited automatically from your account and credited to your piggybank wallet.
Target Savings – If you're saving towards a particular goal such as rent or travel, this is a great option. You can invite friends and make it a fun challenge to smash all your financial goals.
SafeLock – If you're looking for something geared towards the long term, the SafeLock feature is perfect for you. With higher interest rates, you could lock away funds you don't need access to and make even more money doing so.
Flex Dollar – Flex Dollar is a feature that lets you save, invest and transfer funds in dollars. You get up to 7% per annum on your PiggyVest Flex Dollar account. Interest rates are determined by the market behaviour at any given time.
---
Cowrywise
Cowrywise is the wealth management app that enables you to plan, save and invest money easily. With direct access to the largest pool of mutual funds in Nigeria, you can build your savings and investment portfolios, manage your money securely and build a better financial future.
Interest Rates
The platform has an interest calculator that determines how much interest you can earn in a specific period.
Features
Cowrywise offers different types of saving circles tailored to anyone.
Regular Savings – With this, you can set your saving plan to be daily, weekly or monthly for a minimum of 3 months. You only need to specify this once during the set-up of your plan and Cowrywise will ensure that this money is saved automatically on those specified days in your Cowrywise savings plan.
Halal Savings – Halal savings is an interest-free savings plan. This plan is designed for Muslims who don't want to earn interest on their savings. This saving plan saves your money without accruing any interest profit at the end of the saving circle.
Saving Circles – This plan lets you set saving targets open to everyone. It's sought of a savings challenge people can engage in. Participants will also earn at the end of the savings circle.
---
Kuda Bank
Kuda Bank is a free, digital-only bank with a microfinance banking license from the Central Bank of Nigeria. Kuda includes tools for tracking your spending habits, saving more, and making the right financial decisions.
The platform offers you up to 25 free transfers to other banks every month. With over 1M downloads on the Playstore
Interest Rates
Kuda offers up to 15% annual interest on your savings.
Features
Spend+Save – Is an exclusive feature that saves money for you automatically every time you spend from your Kuda account. To use this feature, set a percentage to save when you spend. You can withdraw from your Spend+Save savings.
Flexible savings – With flexible savings, you can save towards a goal and earn up to 10% interest.
Fixed savings – With fixed savings, you can save a lump sum for a fixed time and earn up to 15% interest.
---
Crowdyvest
Crowdyvest is an impact-driven cooperative society that creates financial solutions for a community of individuals and organizations that are committed to long-term growth and financial freedom in alignment with the 17 SDGs.
Interest Rates
Interest is accrued daily with rates between 12.5 to 15% per annum.
Features
Crowdyvest offers different savings plans.
Flex – The Flex Plan allows you to save and withdraw your funds anytime you want. Save and watch your money grow.
Flex Dollar – The Flex Dollar Plan allows you to save in dollars on your own terms and earn super decent interests.
Vault – The Vault Plan allows you to lock in a fixed amount for a number of months and get your interest paid upfront.
Pace – Set and meet targets with recurring automated deductions on your locked plan starting from 3 months.
---
Vestpay
Vestpay is a saving and investment application that solves the issue of safe investment opportunities, savings culture, and wealth creation prevalent in this part of the world. In essence, Vestpay helps you keep your future in your pocket. They offer a smart way to save towards your goals, pay bills, get loans and invest.
Interest Rates
Vestpay offers 15% on target savings and a variety of investments opportunities ranging from livestock to crop and real estate.
Features
Regular Savings – This feature allows you to set your preferred saving method, daily, weekly, or monthly that will help you make better life decisions through consistent savings.
Savings Targets (Fixed Deposit) – This feature allows you to save towards a specific goal. You can choose to save towards a specific financial goal or target (rents, school fees, special events, etc.).
---
Bottom Line
Saving money is important because it protects you in the event of a financial emergency and it plays an important role in promoting the economic growth of any nation.
FG gives completion date for Apapa-Oshodi-Ojota-Oworonshoki road project
The government said the reconstruction/rehabilitation of the expressway will be completed within 9 to 10 months.
The Federal Government has given a timeline for the completion of the Apapa-Oshodi-Ojota-Oworonsoki expressway project.
The government said the reconstruction/rehabilitation of the expressway which was inaugurated by President Muhammadu Buhari in November 2018, to resolve the Apapa traffic gridlock, will be completed within 9 to 10 months.
This disclosure was made by the Federal Controller of Works in Lagos, Mr Olukayode Popoola, during a joint inspection with the Nigerian Ports Authority (NPA) on Saturday, April 17, 2021.
He assured that section one of the project would be completed within 3 weeks and thereafter opened for use.
Popoola said that the rehabilitation works, which had been divided into four sections to ease port congestion and gridlock at the Apapa axis, have section one which spans from Liverpool Round through Creek Road to Beachland near Sunrise and is about 10 km, while section two is 8.4 km and spans from Beachland to Cele Bus Stop.
Briefing the press after the inspection that also had in attendance the NPA Managing Director, Hadiza Usman, and the Hitech Construction Company, the subcontractor handling the project on behalf of the Dangote Group, Popoola said that grey areas such as accessibility due to trucks infringing on construction zone and disagreements on the pace of construction had been resolved.
What the Federal Controller of Works in Lagos is saying
Popoola said that the inspection gave the NPA team the opportunity to see for themselves that the contractor had been working progressively.
He said, "And this section that we are is the end of section one which we have completed. We will complete the remaining portion within the next three weeks, especially the asphalt work.
So within that three weeks, the outstanding works will be completed fully and then the section one will be made available to the motorists.
We (FMW) also complained about the trucks that are infiltrating the road while we are working. We have told them (NPA) that we cannot allow trucks to flock onto the section where we are working because they will disturb the contractor.
So the trucks will now be monitored and controlled fully. Both the NPA security, the Nigerian Police, LASTMA and then the contractor's representative will form a synergy to work out how they will be controlling the trucks that enter into the port road henceforth,'' Popoola said.
He said the contractor is expected to move to site to start the construction works on section two of the project based on agreement adding that work on sections three and four had reached an advanced stage, with over 70% completion reached cumulatively.
Popoola said that the entire project would be completed and handed over within the next nine to 10 months, including section two which had just been awarded.
The NPA Managing Director said that agreements were reached on timelines for construction works in order not to disrupt port operations with resolutions that the contractor worked during the weekends and on public holidays to ease congestion.
She said it was resolved that a corridor would be opened for trucks movement in addition to palliative works on some roads and another inspection in three weeks on section one.
The contract was awarded to AG Dangote Construction Company Ltd at the cost of N73bn under the Tax Credit Scheme of the Federal Government.
What you should know
It can be recalled that the Federal Government had earlier in the year said that the first phase of the Apapa-Oshodi-Ojota-Oworonshoki project, which has faced several delays, would be delivered in April 2021.
The government said that sections one, three and four of the project which was awarded to AG Dangote Construction Company Ltd at the cost of N73bn under the Tax Credit Scheme of the Federal Government, were almost ready and would be completed in April.
They had also said that section two of the project which spans from Beach Land bus stop area to Cele Bus Stop which was recently awarded would also be completed in December 2021.
USSD N42 billion debt: Telcos insist banks have to pay, seek CBN, NCC intervention
Telcos in Nigeria have called for the intervention of the CBN and NCC as they insist that banks have to pay the N42 billion debt for the USSD services.
Telecommunications companies have insisted that the banks have to pay the N42 billion debt for the Unstructured Supplementary Service Data (USSD) and called for the intervention of the Central Bank of Nigeria (CBN) and the Nigerian Communications Commission (NCC) over the dispute.
This follows the accumulation of the debt to the mobile network operators over a period of about 1 year for services rendered to the deposit money banks.
According to a report from Punch, this was made known by the Chairman, Association of Licensed Telecommunications Operators of Nigeria, Gbenga Adebayo, who said that this has become a moral burden on the banks.
What the Chairman, Association of Licensed Telecommunications Operators of Nigeria is saying
Adebayo, in his statement, said, "The over N42bn debt remains outstanding and the banks have to pay the telcos. It has become a moral obligation because the banks used the services, debited their customer accounts and now not paying the telcos.
Who do they expect to pay and what were the deductions made from their customers for USSD services, which you and I were debited for?
What is the deduction meant to for? It's a debt and the banks have to pay the operators. It's a moral obligation."
On the association's next step should the banks refuse to pay, Adebayo stated that the CBN and NCC would have to intervene.
He said, "We are hoping the regulators, CBN and NCC, having intervened by preventing operators from disconnecting the USSD services, will resolve the lingering debt issues.
 "They (banks) owe the operators and they will pay. Otherwise, where is the money deducted for USSD services from their customers? You and I know we were charged for USSD transactions; what is the deduction meant for?"
What you should know
It can be recalled that telecommunication firms under the aegis of the Association of Licensed Telecommunication Operators of Nigeria (ALTON), had threatened to withdraw their Unstructured Supplementary Service Data (USSD) services to financial institutions from March 15 due to the N42 billion accumulated debt.
However, following the intervention of the CBN and NCC, the planned action was shelved with both parties (the telcos and the banks), going into a meeting with the Federal Government representatives.
As a fallout of the meeting, the CBN and NCC announced the introduction of N6.98 per transaction as new charges for customers using the Unstructured Supplementary Service Data (USSD) services with effect from March 16, 2021.
Recently, the Chief Executive Officer, Access Bank Plc, Herbert Wigwe, reportedly stated that Nigerian banks were not indebted to telecommunications firms for using telcos platforms to provide payment services.
The statement made the President, Association of Telecommunications Companies of Nigeria, Ikechukwu Nnamani, ask CBN to call the banks to order as regards agreements reached on the settling of the N42bn.
Nairametrics | Company Earnings
Access our Live Feed portal for the latest company earnings as they drop.